Every year I say this – time flies by too quickly. This year has had lots of moments to remember and equally as many to forget. You don't need a new year for new beginnings; a new start can be done any time any day. I can't help feeling a little emo on the first day of each new year though – but heh, I'm all good and I just want to wish you all a greater year ahead. We never stop growing – physically, spiritually, psychologically – but most importantly, don't forget to be true to yourself and be able to answer to yourself.
Here are my memorable moments of 2014:
Happy 2015 guy!
January 2014
Formula Drift Thailand
I almost didn't make it for Formula Drift Thailand 2014. I flew out one day after the 'Bangkok Shutdown' and there were protests going on in the city, but it was all fine and I'm glad I went! It was the third and last round for the 2013 Formula Drift Asia season, plus it was also the last Formula Drift event we did as the Driftpac team before we handed over to the US main office in a merger of operations.I've been missing it a lot really! I'm badly in need to catch drifting action live!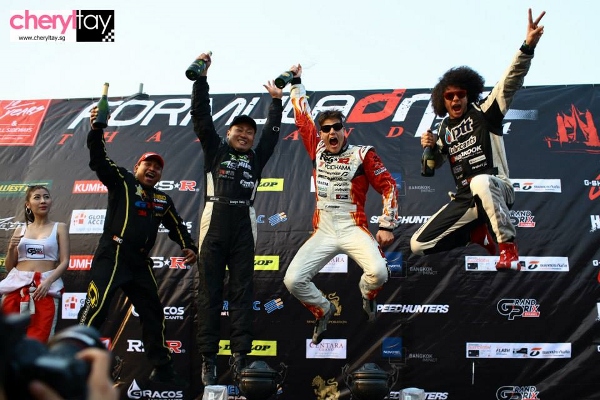 Toyota Corolla Altis blind car review
This year marks the seventh year that I have been reviewing cars, but for the first time ever, I was invited to do a blind car review. Obviously, that means not having a clue of what car it will be. Paired up with Hong of 9tro.com, both of us were blindfolded and we were driven around in the car. After that we had to guess what car it was!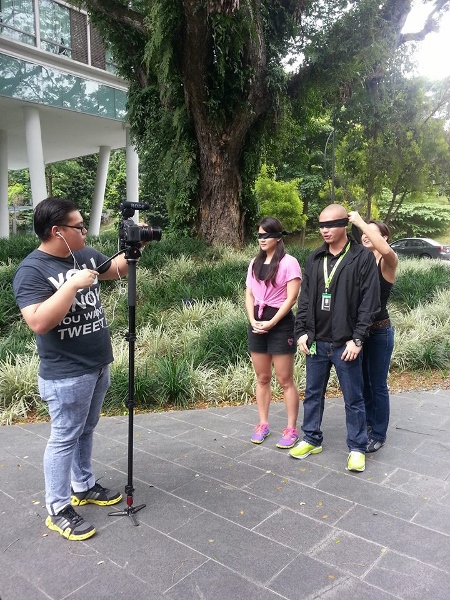 February 2014
Porsche Driving Experience 2014
WOOHOO! This was an awesome opportunity – driving the Porsche Type 991 911 Carrera 4, Carrera S and the all-new Turbo S on the Sepang International Circuit! The most exciting drive was obviously the Turbo S, which had more power than I could handle, but at least I got a taste of its potential.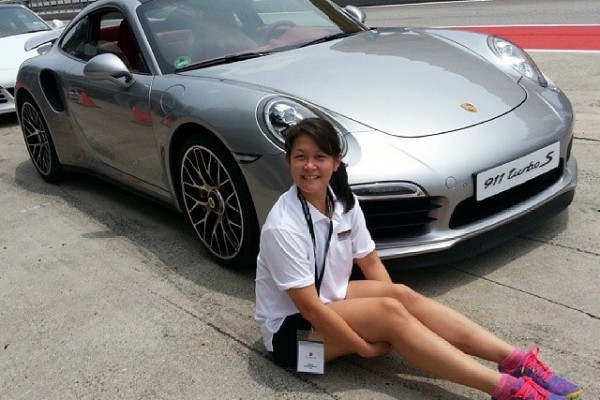 Republic Polytechnic Blogger Challenge 2014
I was one of the three judges for this year's Republic Polytechnic Blogger Challenge, which was part of the Writing for Digital Media module for the Diploma in Mass Communication. Students teamed up to create a blog and generated content on their blogs over six weeks, so I had the privilege of judging their blogs.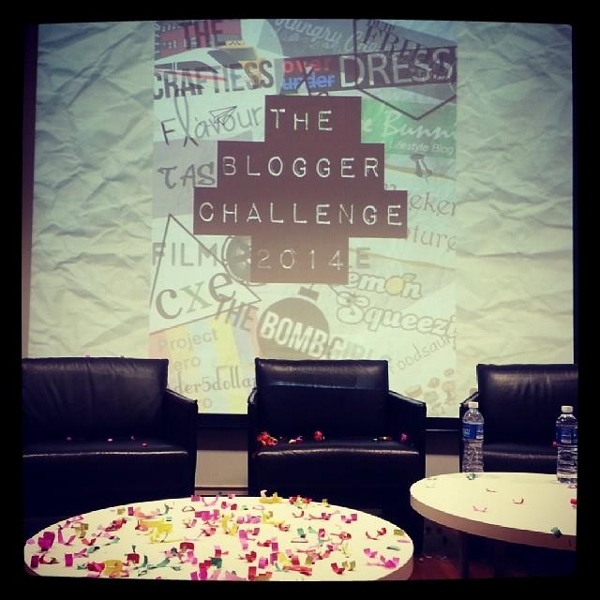 March 2014
OCBC Cycle Singapore 2014
My first time participating in a cycling event and I haven't been cycling much. For this event I only had two practice runs on a borrowed bike but I survived the 40km Challenge at the OCBC Cycle Singapore. My aim was to complete the entire 40km without stopping and I did, finishing it in 1 hour 35 minutes with Isaac's BMC Roadracer SL01.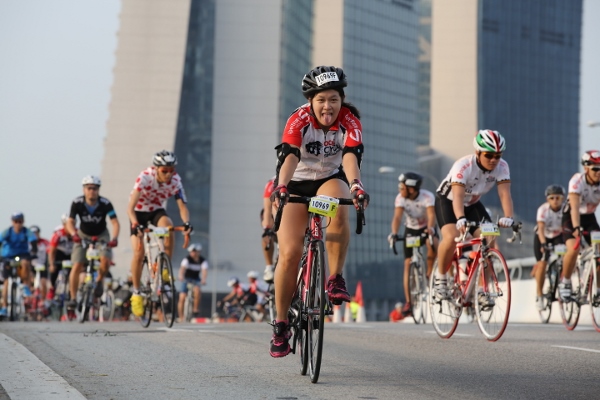 UBS talk: Life in a man's world
I was invited as one of four speakers for UBS's Re-Imagine, Re-Inspire and Re-Ignite talk in conjunction with International Women's Day, where I shared about my work in a male-dominated industry to inspire with the untraditional route I took for my career.
April 2014
Meeting world champion triathlete Chris McCormack
He was humbly dressed in a t-shirt, shorts, running shoes and a cap and I wouldn't have guessed it was Chris McCormack, multiple world champion triathlete including two-time IronMan World Champion. He is now executive chairman of Thanyapura, a world-class sports and leisure megaplex in Phuket. What an honour to meet him!
Hitting new PRs in the gym
I've only been lifting since mid-2013 and I haven't been doing it as regularly as I would like to, but through training with Coach Kelvin at Iron Fitness Singapore, I hit 80kg for both my back squat and deadlift in two months. I went to him with an injured back and a previous PB of 60kg. I was going five times a week but after work picked up in the second half of the year and I started travelling, I've been going like once a month. It's time to get back to the gym!!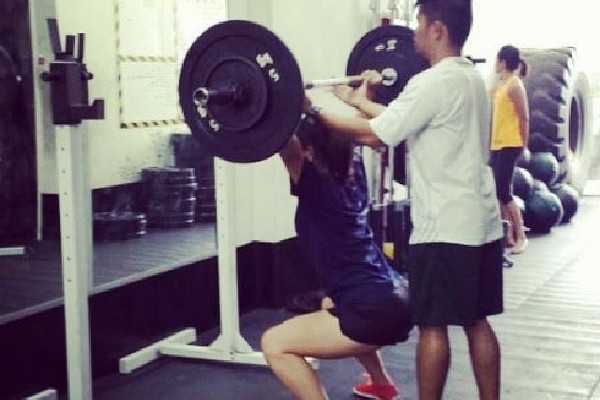 Lotus Exige S test drive
The raw feeling of driving the Lotus Exige S is a rare refresher from today's modern cars full of gadgetry. There's nothing like feeling the raw power in your hands and having nothing else come between you and the car. When I test drove the Exige S, this track-worthy road-going model fully reminded of why I love cars – and made me miss my pink S2000 a lot.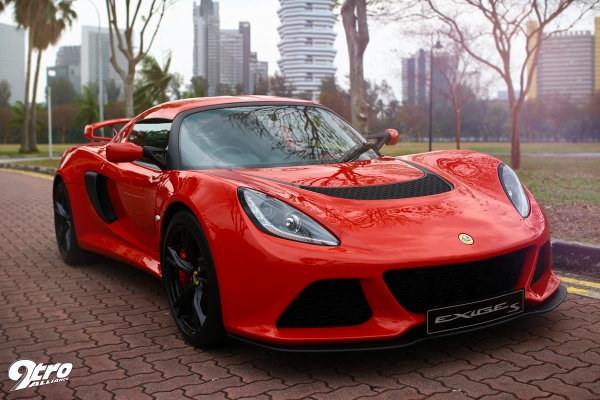 Jeju self-drive holiday
It wasn't a good time for me to be in Jeju Island when I was in April, shortly after the ferry tragedy, so I apologise in advance if you find any part of this Jeju post insensitive. I was on assignment for Wheels Asia magazine – courtesy of Korea Tourism Organisation (Singapore), Jeju Tourism Organization and Automobile Association of Singapore – to travel to Jeju Island for a self-drive holiday. The landscapes there were AMAZING.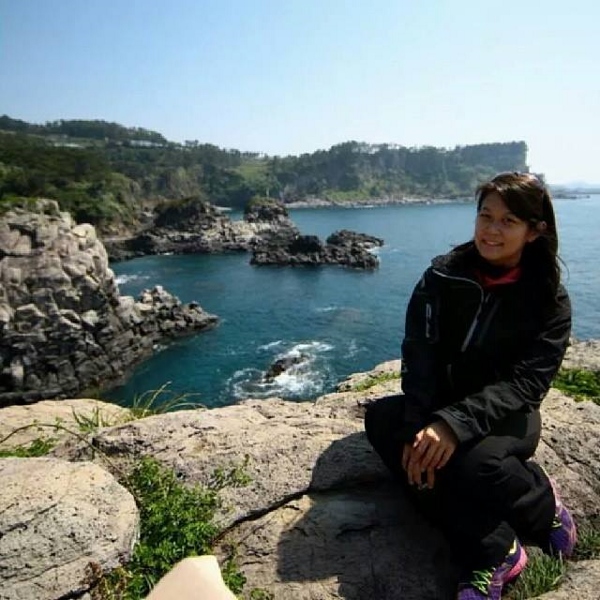 May 2014
Formula 1 school talks
For the second year running, I worked with Singapore GP to give talks to secondary schools on Formula 1, in particular the Singapore Grand Prix. The objective is to increase the awareness of the sport, intil national pride in the youths (we have F1 in Singapore yo!) and also educate on the useful aspects of the sport such as the science and technology behind it.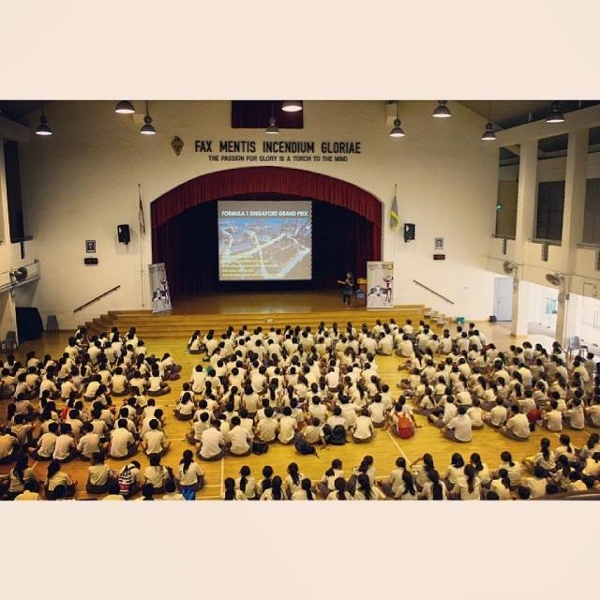 McLaren MP4-12C overnight test drive
Some people feel that supercars are best kept for weekends (traffic is less congested) and I used to have that thought too – until I spent 24 hours with the McLaren MP4-12C where it proved that it can be a daily drive. Beautiful, beautiful car.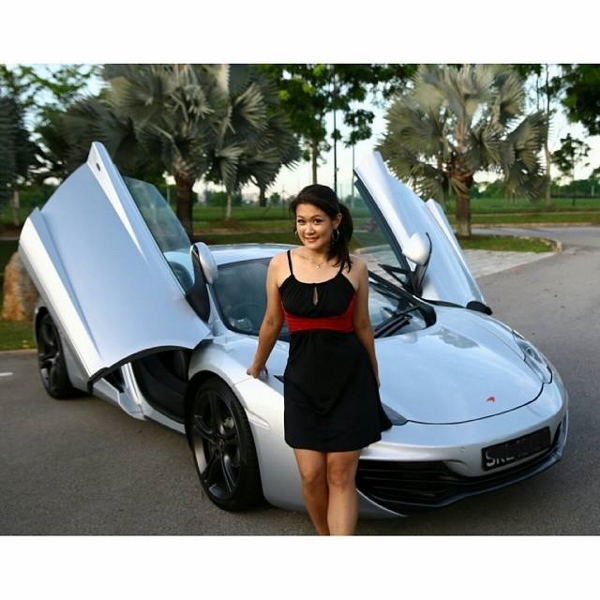 Lexus Hybrid Driveaway
In celebration of 10 years of hybrid vehicle technology, Lexus Singapore took us on a drive with their full range of hybrids to Kuala Lumpur. I got to try their six hybrid models – the CT Hybrid, IS Hybrid, ES Hybrid, GS Hybrid and LS Hybrid – from the Leng Kee showroom to Kuala Lumpur's city centre and also up to Bukit Tinggi. A simple overnight trip up North with the most comprehensive hybrid model range!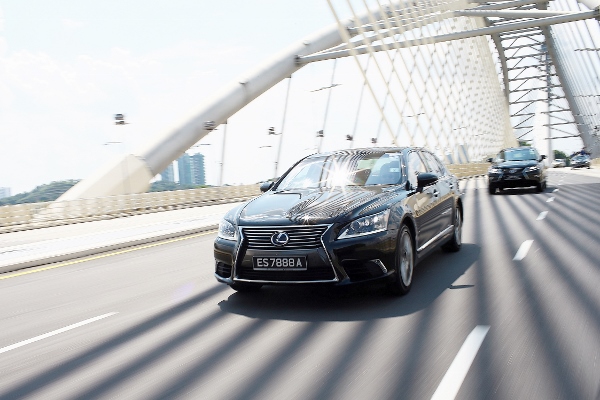 Volvo Truck Range Product Experience 2014
This is probably the only time in my life that I would drive a truck. I got to drive the FH and the FM trucks at Volvo's plant at Pyeongtaek, as part of the Asian launch of the new Volvo Trucks portfolio. I don't know when or if I will ever get to drive a truck again, but I now have renewed respect for all truck drivers out there. It is a huge responsibility to drive a big vehicle like that all by yourself!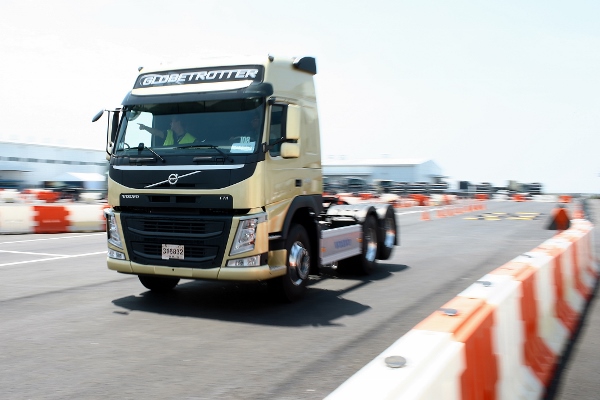 Rich Franklin officially joins ONE FC
For some time there were a lot of talk about three-time Middleweight World Champion Rich Franklin joining ONE FC, but nothing was confirmed until I had the absolute honour of breaking the news to the world through Yahoo Sports!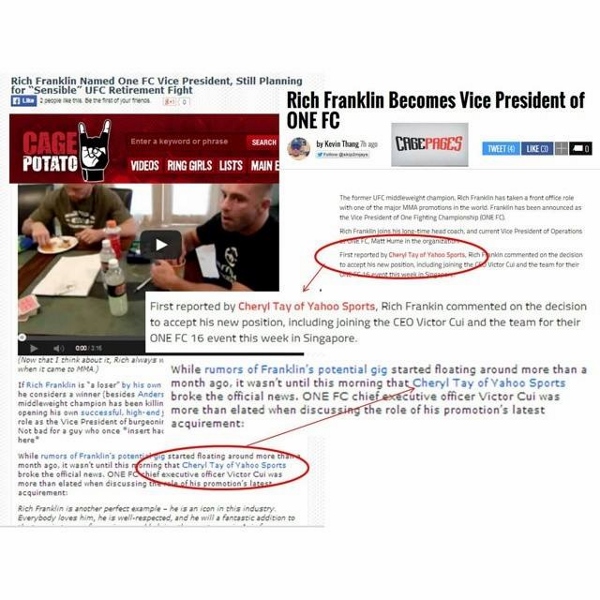 Sundown Marathon 2014 charity ambassador
This year I brought more meaning into my runs and I was one of the charity ambassadors for Sundown Marathon 2014. As part of their Sundown with Love charity outreach, I raised money for the four selected beneficiaries through a dedicated fundraiser page online and we also had Saturday morning sessions with some of the associations, such as the Handcycling Association of Singapore and the Life Community Services Society.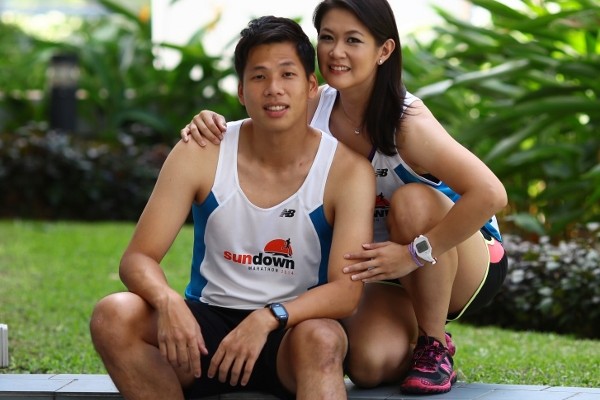 Pinnacle@Duxton Vertical Challenge 2014 presented by Brooks@World of Sports
I don't like taking the stairs but I found myself running the Pinnacle@Duxton Vertical Challenge (more like climbing rather than running actually). Geez, I woke up early on a Sunday morning just to climb stairs and I actually climbed 47 levels in 8:29 minutes – without training specifically for stairs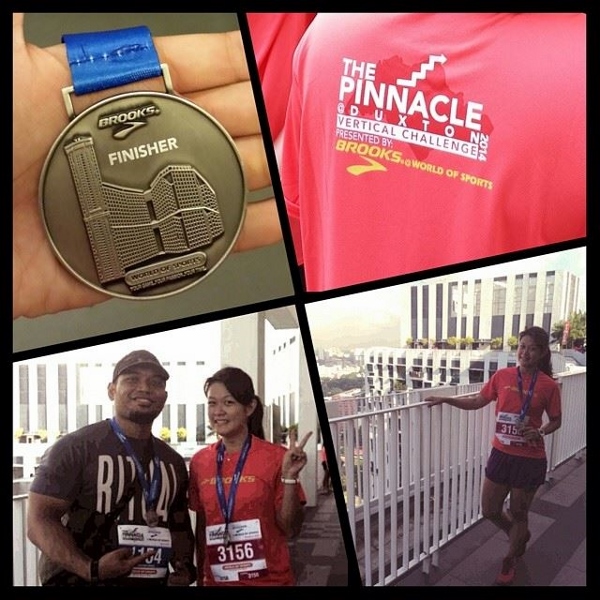 June 2014
Singapore Motor Sports Association (SMSA) General Committee 2014/15 elections
This year, I decided to run for the Singapore Motor Sports Association (SMSA) General Committee 2014/15 as Committee Member. There are four Committee Member spots available and seven people have been nominated. I think it's time for fresh blood, especially from the younger generation. Unfortunately I lost the spot by one vote. I am disappointed yes, but I don't think I'll be running for the SMSA committee again unless I have a compelling reason to do so.
'Live' tweet-ing for Formula 1 with FOX Sports
I had the chance to work with FOX Sports for a few of the Grand Prix races, where I did 'live' tweet-ing throughout the races.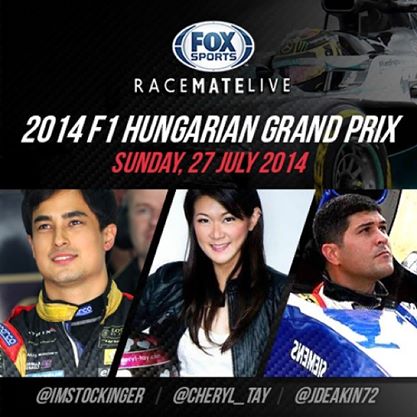 July 2014
BMW X5: Bromo xDrive Adventure 2014
There is hardly any chance in Singapore to test off-road capabilities of cars properly, so I was really grateful to BMW Asia for arranging a trip to Mount Bromo in Indonesia where we got to experience the new BMW X5 xDrive35i in its element – in the mountains.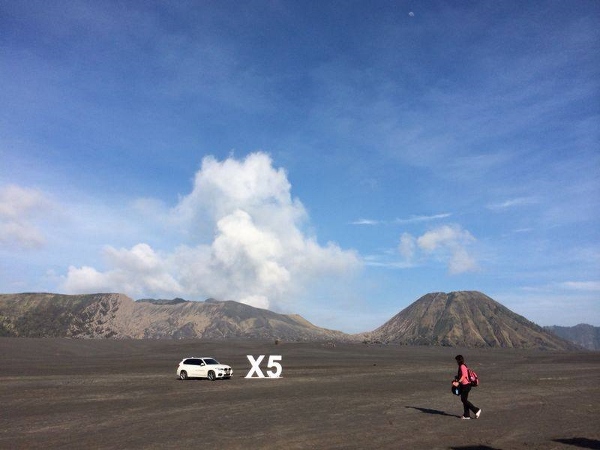 ONE FC official photographer
From July onwards, I took on the role as ONE FC's official cageside photographer and I shot every one of their event since, following them to countries like Dubai and Cambodia.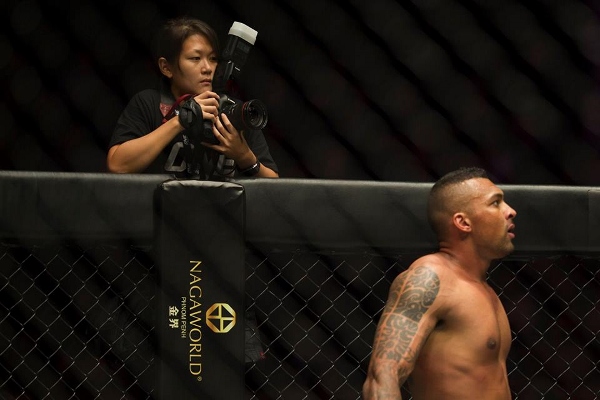 Sisters in Sport take on KM Duathon
Together with Kelly Latimer and Claire Jedrek, we took on the inaugural KM Duathlon on 20 July at the Changi Exhibition Centre and raised funds for Children-At-Risk-Empowerment (CARE) Association Singapore.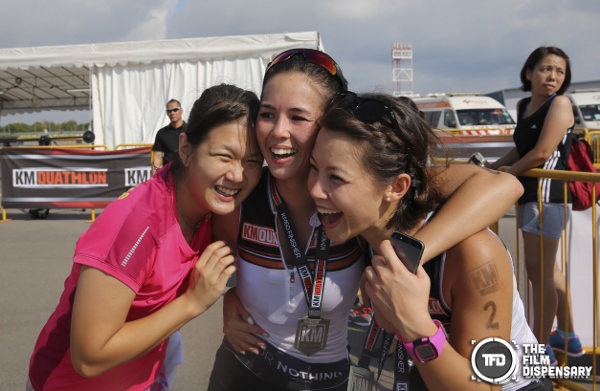 My younger sister's convocation
My younger sister graduated from university this year and officially moved into the next phase of her life – work. My parents and I flew down to Brisbane to attend her convocation at University of Queensland and it was really sweet seeing her grow up.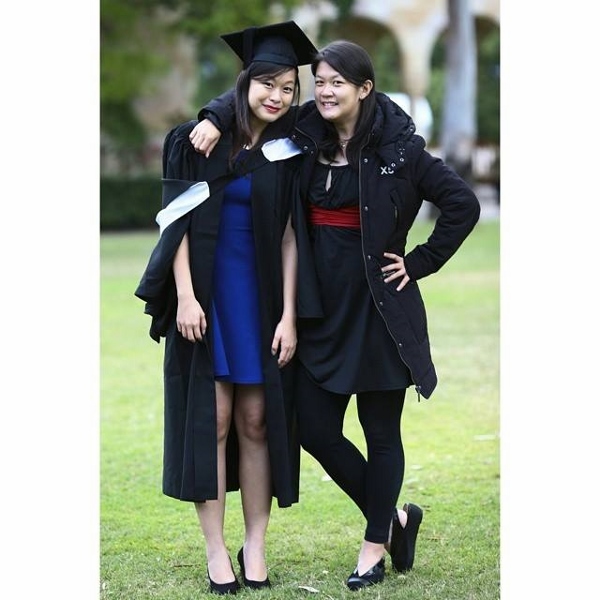 August 2014
ALS Ice Bucket Challenge
I was nominated by Barbara Chng for the #ALSIceBucketChallenge so I duly completed it within 24 hours. This was a worldwide movement for the neurodegenerative disease called amyotrophic lateral sclerosis (ALS) in an attempt to raise funds and awareness to help with research efforts to find a cure.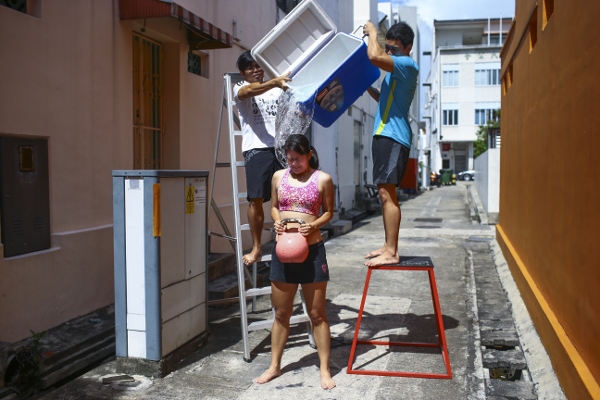 September 2014
Formula 1 Singapore Grand Prix 2014
That one time when the Lion City roars into racing mode is indisputably my favourite time of the year – the Formula 1 Singapore Grand Prix! This year things are a little bit different, such as having a new title sponsor Singapore Airlines and also the changes in regulations made the race atmosphere a lot quieter. I had the opportunity to interview some F1 drivers again, such as Daniel Ricciardo, and for the first time in my life I 'stalked' someone – I waited a total of nearly five hours for Jessica Michibata!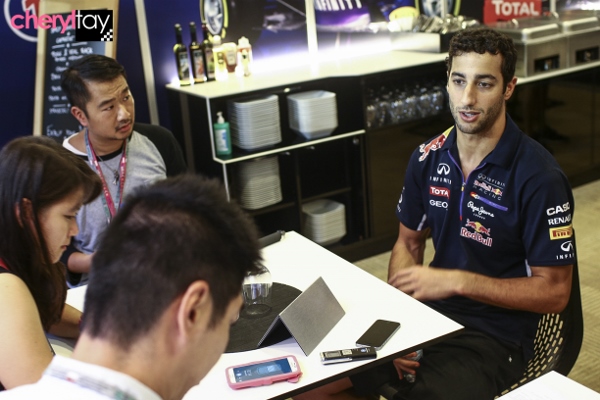 Formula Drift Asia 8th Anniversary Commemorative Photo Book and Exhibition
I've been following Formula Drift Asia since it started in 2008, shooting and writing about every round. For its eighth anniversary, Driftpac put together a commemorative photo book with a three-day exhibition at Shaw Centre for its launch. The bulk of the photos are by Larry Chen, renowned motorsport photographer who is the official Formula Drift photographer from the States, but I had a significant part of the book in photos as well as in text. Really proud of this book!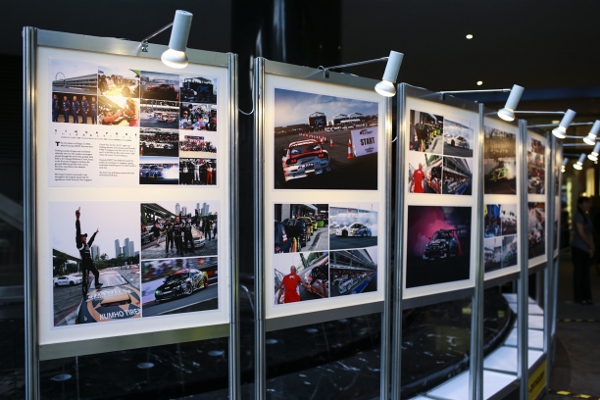 Sports Matters 2014
I was one of four speakers at Sports Matters, a conference which gathers the who's who of the Asian sports industry. It was held during the same week as Formula 1 – couldn't be more appropriate as it is one of the biggest sporting events in the world. I was sharing about the expectations of millenials and how they consume content these days – TV? Social media? Livestream?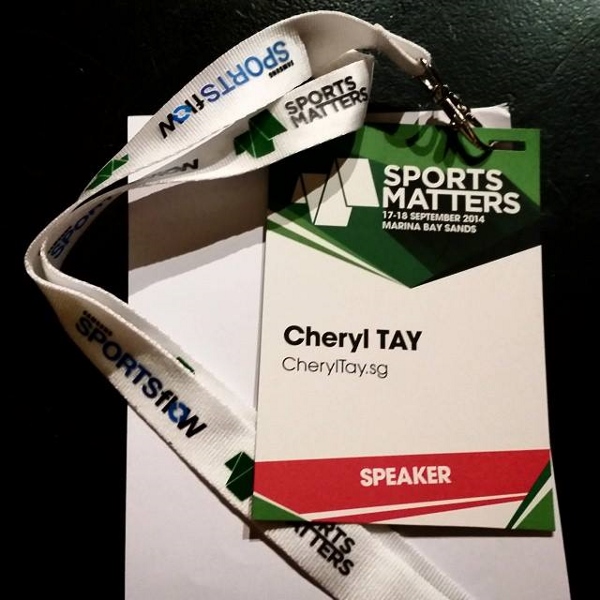 Secured my two most viral stories:
8 hottest fitness babes in Singapore to follow on Instagram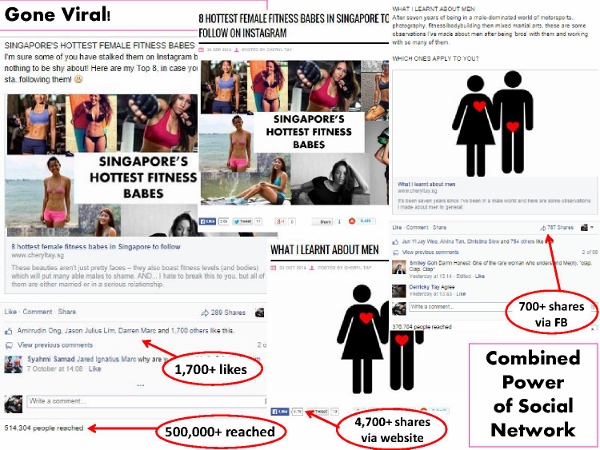 December 2014
White Christmas at Niseko
I finally experienced the white Christmas I've been dreaming of. This year, the boy and I headed to Niseko for a winter holiday and some snowboarding!