Believe it or not, I've not been a bridesmaid before… until Carrie approached me to be one of her bridesmaids for her wedding in April! Of course I said YES!!! There were five of us and I didn't know any of them prior to this, but we all gelled very well together and I really enjoyed being one of the 'sisters'!
We kept the gatecrash ceremony simple though – just the 酸甜苦辣 and I added in a little burpee challenge. I prepared the 辣 (spicy) segment and I happily added sambal belachan to the Korean spicy noodle, and I think the boys' mouths numbed pretty badly from that oops. And my wish to the couple was to keep things spicy in the bedroom forever! :p
After Freman successfully picked up his bride, we headed over to the groom's place for the first tea ceremony, then returned to the bride's place for the second tea ceremony. It was then R&R before the dinner banquet.
These are the photos from the morning's gatecrash ceremony: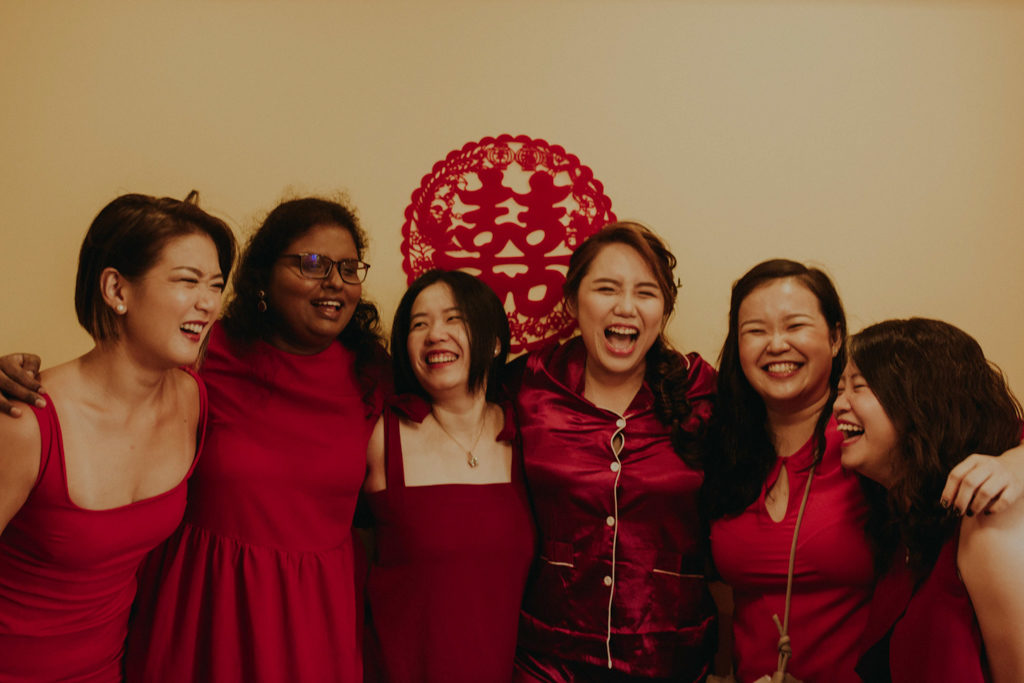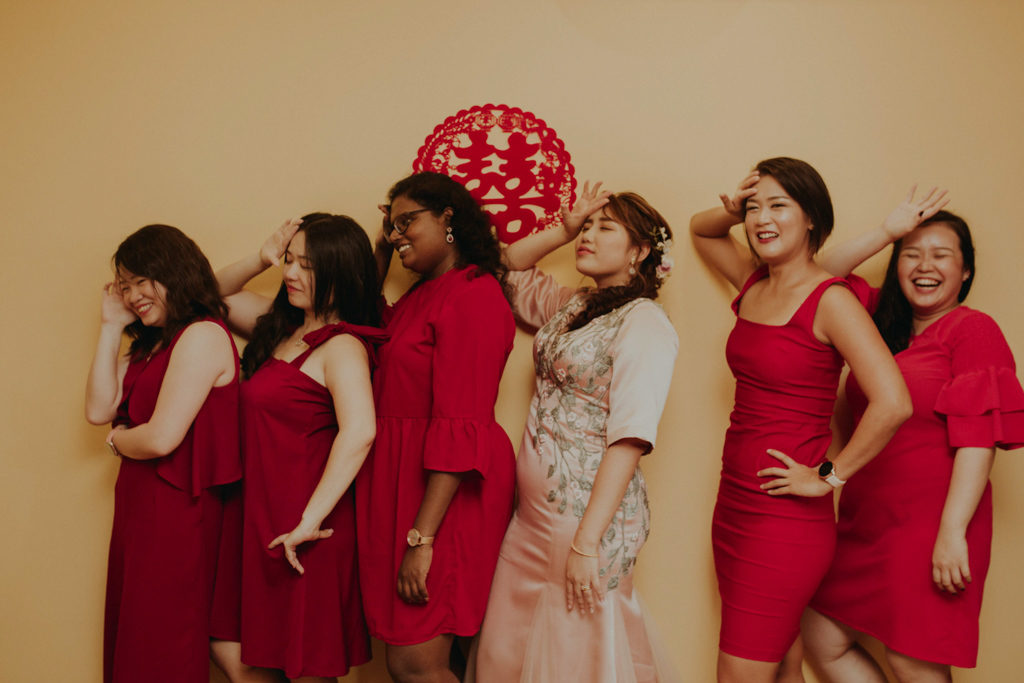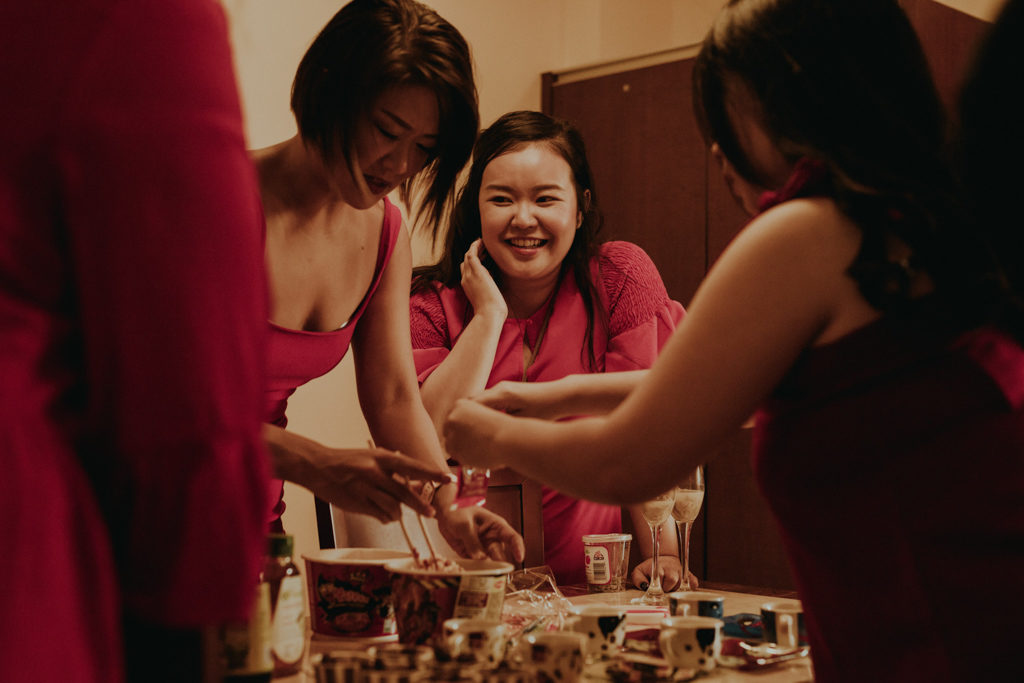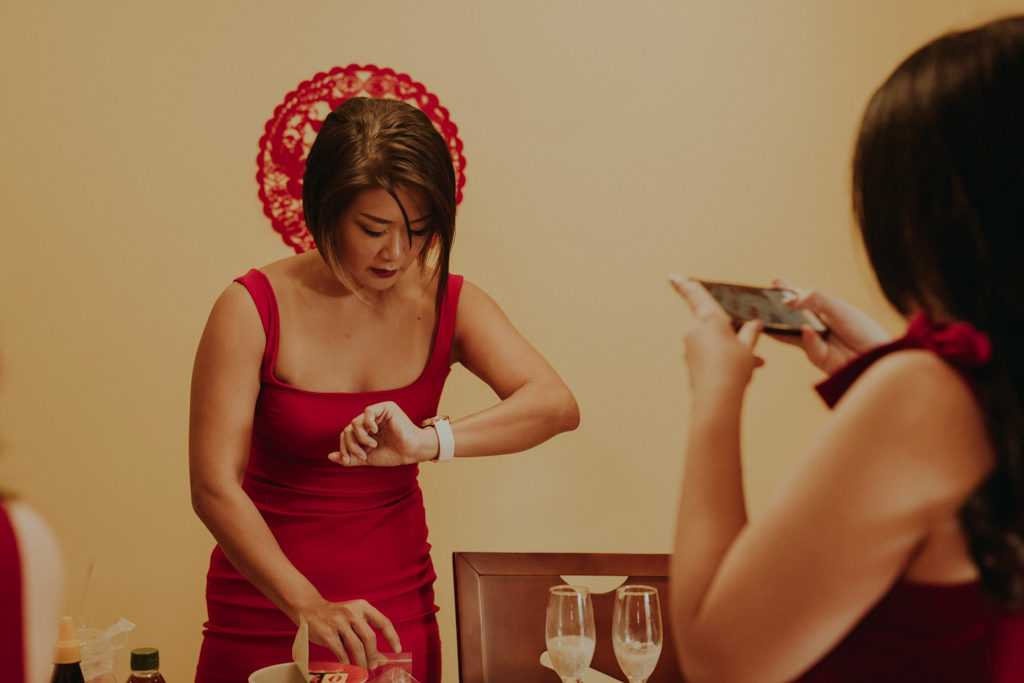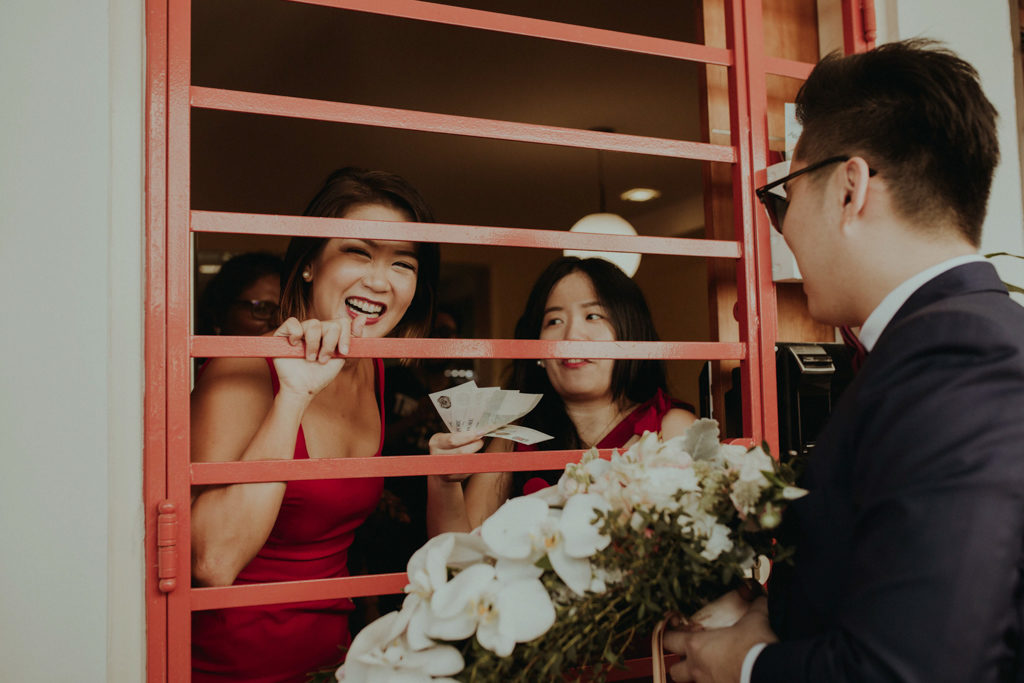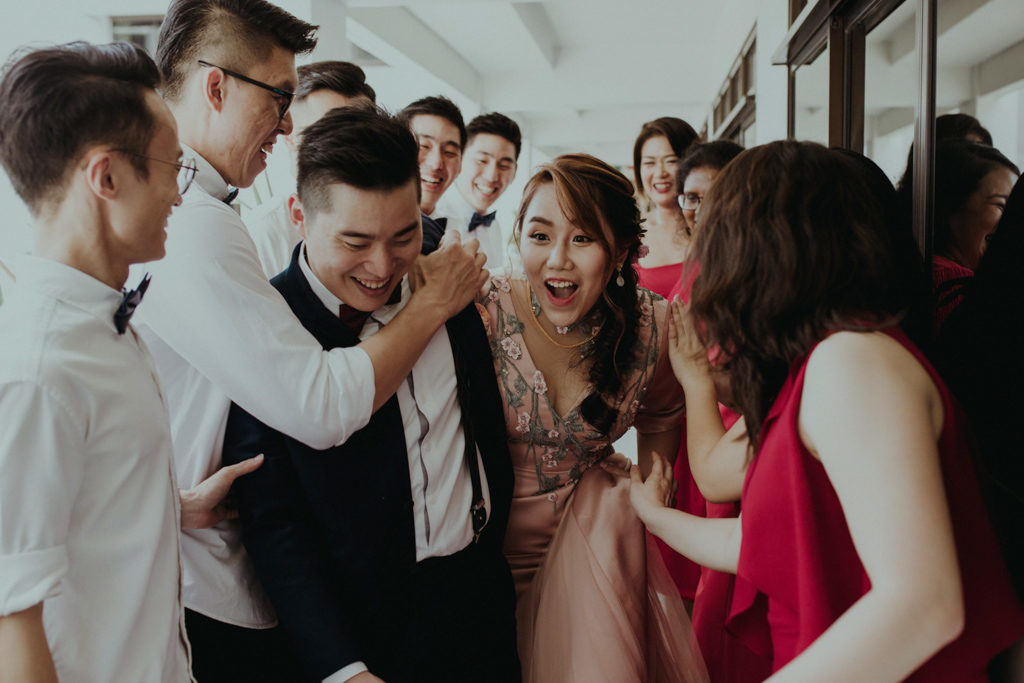 Thank you Carrie for allowing me to be part of your special occasion! Here's to a lifetime of happiness for you both!!