It is the first time I'm participating in a cycling event of any sort and I admit I was feeling a little nervous. I only had two practice runs on the borrowed bike I used and I've never cycled such long distances before, but I was game enough to try the 40km Challenge on my first OCBC Cycle Singapore! I treated it as a workout and the aim was just to complete the entire 40km without stopping – which I did! With the trusty BMC Roadracer SL01 that I borrowed from Isaac, I finished it in about 1 hour 35 minutes and I was just glad that I came back safe. I admit I was worried about getting into a crash – mass cycling is a lot more dangerous than mass running!
Isaac was supposed to ride with me but he overslept and I ended up heading to the start line alone. There were many others around anyway, so I didn't have time to feel lonely. I was a little afraid of the start – worried that I would knock into someone or have someone knock into me – but everything went smoothly. We cycled up Benjamin Sheares Bridge, down the ECP to the Bayshore exit, cycled back to Fort Road then go for one more lap before conquering the long slope on the Bridge on the last stretch. That last slope was craaaaazy and I'm glad I didn't stop! I even had time to stick my tongue out at the photographer after I ascended the slope (see cover photo of this post).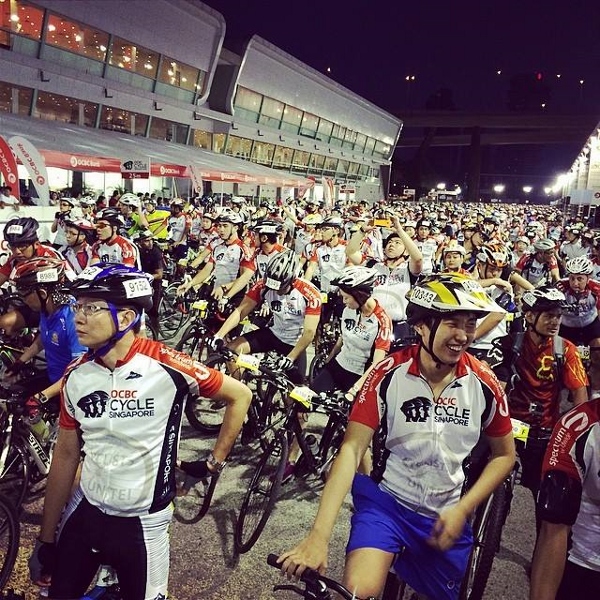 As mass events usually are, there was congestion along the way and getting stuck behind slow movers was normal. By the time I did my second lap however, the road was more clear and I could push faster. There were no distance markers due to the different categories and the looping, but I had my TomTom GPS watch so I could track my distance and pace myself accordingly. I feel like there's a lot more to the bicycle's potential that I didn't maximise, such as knowing how to work the gears or how to take advantage of drafting. Well, no worries, all these can always be trained!
There were a lot of marshals to guide cyclists, especially at the crossroads where you either go for your second lap or head for the finish. The Fort Road car park was also turned into a resting point with water, medical aid and service stalls. I didn't want to stop at all because I just wanted to finish quickly – the seat was starting to feel uncomfortable (that's what happens when you borrow a bike and the seat doesn't fit you). My back held up fine (strained it recently and it hurt quite bad during practice runs), my butt is fine because I borrowed a gel cushion to strap onto the seat, but my groin is unfortunately sore. 🙁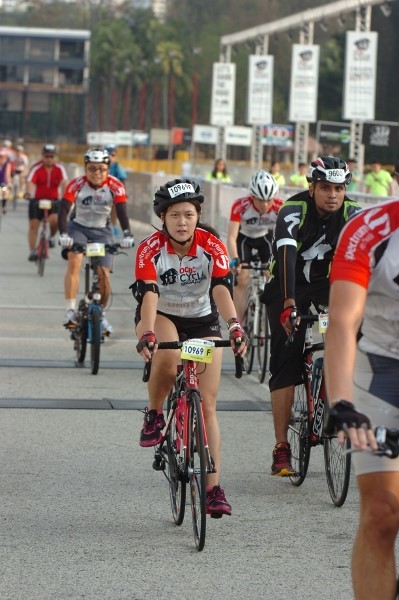 (In case you are wondering how I got these high res photos of me cycling – I bought them! We received an email to log into a website that showed us a thumbnail preview of all the pics with our bib number. Then for S$34.50, you can download them in a bundle. I really only wanted that pic with my tongue sticking out but a single photo download would have cost S$19.90 or something so might as well just get all.)
I like cycling and I am a little tempted to buy my own bike now – though my parents aren't keen on having a bike in the house permanently. The atmosphere at OCBC Cycle Singapore was amazing – with sooooo many people from different walks of life and different types of bikes gathering to ride together. Some of them even rode in costumes!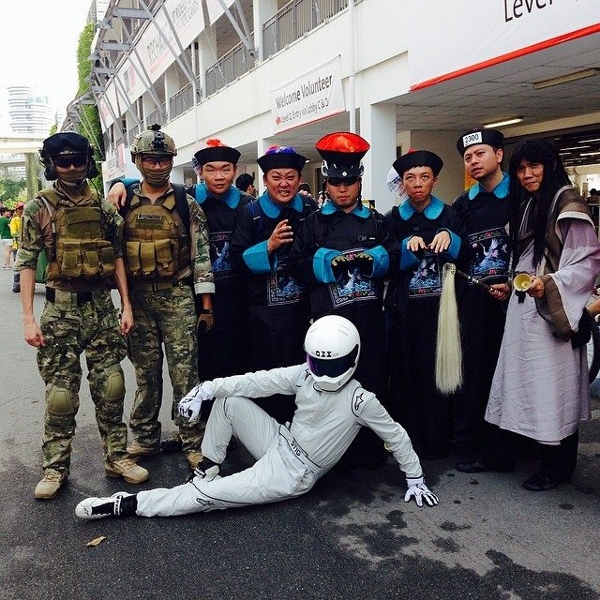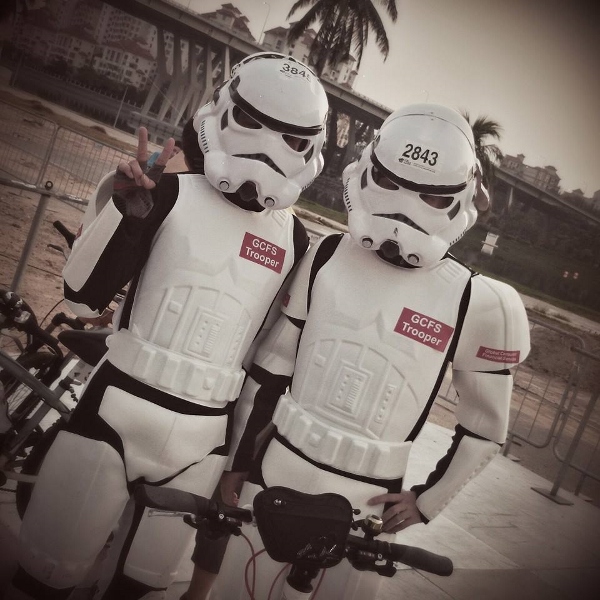 I definitely want to do the OCBC Cycle Singapore again and now I have to find a way to get my own bike and store it somewhere. Hmmm.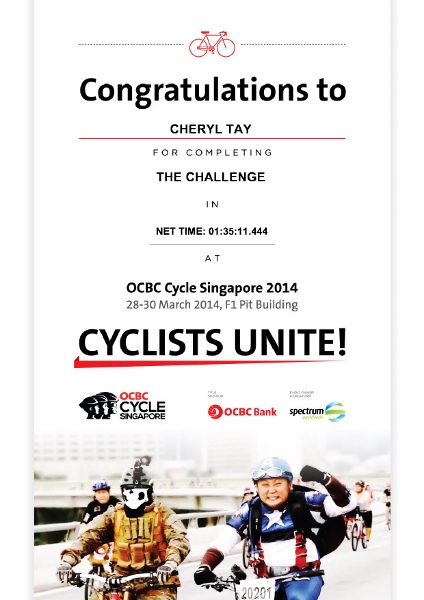 Thank you OCBC for the invite!