I recall fondly the days of my inter-class skipping competition back in primary school. It was a pretty intense period when my team and I religiously practised every day during recess and after school, perfecting our routine and trying to implement impressive moves. We did very well in the qualifying round, but the other teams picked up some moves from us and improvised their choreography for the finals. We confidently stuck to the same routine and as a result lost out, finishing a mere third place, losing the chance to represent our school at the national skipping competition.
That competition is still around and only for primary schools. It's a pity that we didn't further carry the skills we picked up. After leaving primary school, I never touched the skipping rope again. Only last year, when I had a personal trainer for a while, then I got re-acquainted with the rope. More recently, I've encountered skipping in Muay Thai and in CrossFit.
Then, I met husband-wife duo Hansen Bay, 38, and Brenda Yeo, 33, who run SkipFit, which provides enrichment and coaching of skipping to schools. They also organise workshops for companies, associations or professional athletes, as well as the annual national skipping event JumpFest. Bay is the author and creator of The SkipFit® System, a sports education programme endorsed by the Singapore Sports Council, and a book called Let's Jump! Your Personal Guide to Rope Skipping which teaches you all you need to know about skipping.
I spent a morning with them at Bedok Stadium, where we skipped together and they demonstrated some of the difficult moves like power manoeuvres like frog to push up and roll up to double-unders. Man, it never occurred to me that you could do all that with just a rope. They feel that skipping has been underestimated and is actually a lot more than you think, complementing your strength and conditioning workouts. Yeo has a blog called Skipaholic with cardio workouts that you can try. All you need is a rope!
You can read more about skipping and its benefits in my article for Yahoo!
I fell in love with skipping again and I enjoy doing simple skipping intervals; for example, skip hard with high knees for 1 minute, rest for 30 seconds and then go again. Just do it for 10 minutes and I promise you will perspire (provided you skip fast). Look at how wet my shirt got!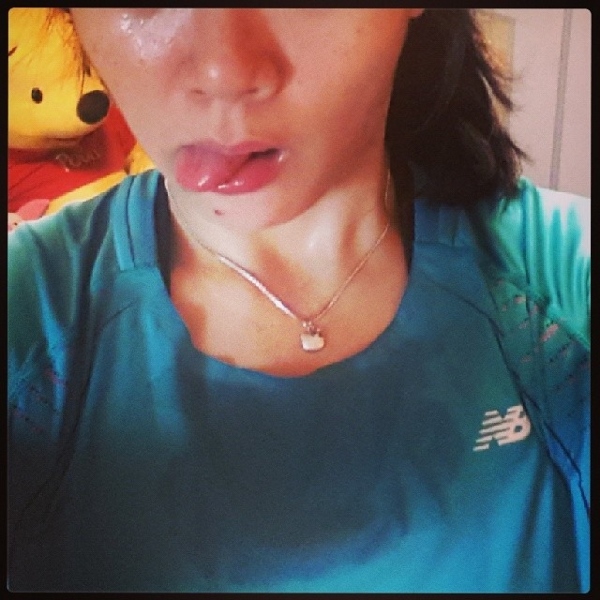 I was actually doing sprints but I realised that I could get my heart rate higher when skipping, for more efficiency in my workout. Here's an example of one of my skipping interval workout: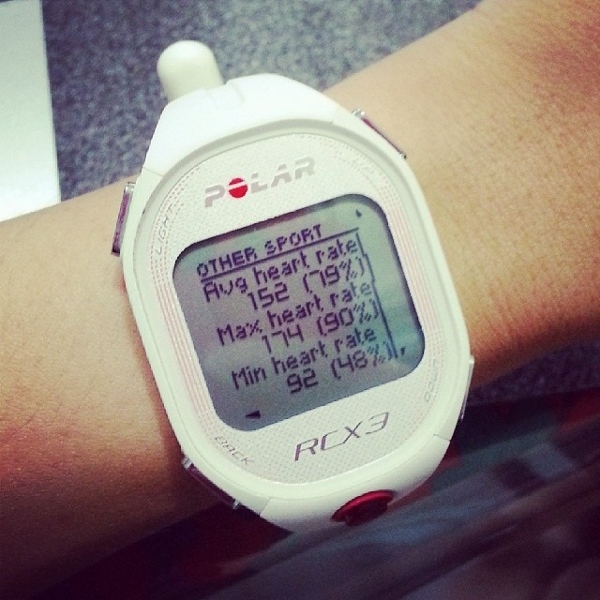 A word of advice though – please do not skip barefoot. I've encountered numerous blisters on my feet! 🙁