WE WENT TO STUNT SCHOOL and got to be an action hero for a day! Flying through the air while fighting swords, and head-butting a villain before doing a 270-degree fireman carry then flipping him onto the ground.
These are two new achievements that I can now proudly add to my resume, after attending a couple of lessons at the newly-opened Sandbox Training Ground – Singapore's first dedicated stunt school.
I was really excited to attempt some wire-work stunts and screen fighting, and you don't need any martial arts experience. This is probably the only time I get to "beat up" Grace, HAHAHAHAHAHA. I mean, she is the one with the BJJ purple belt.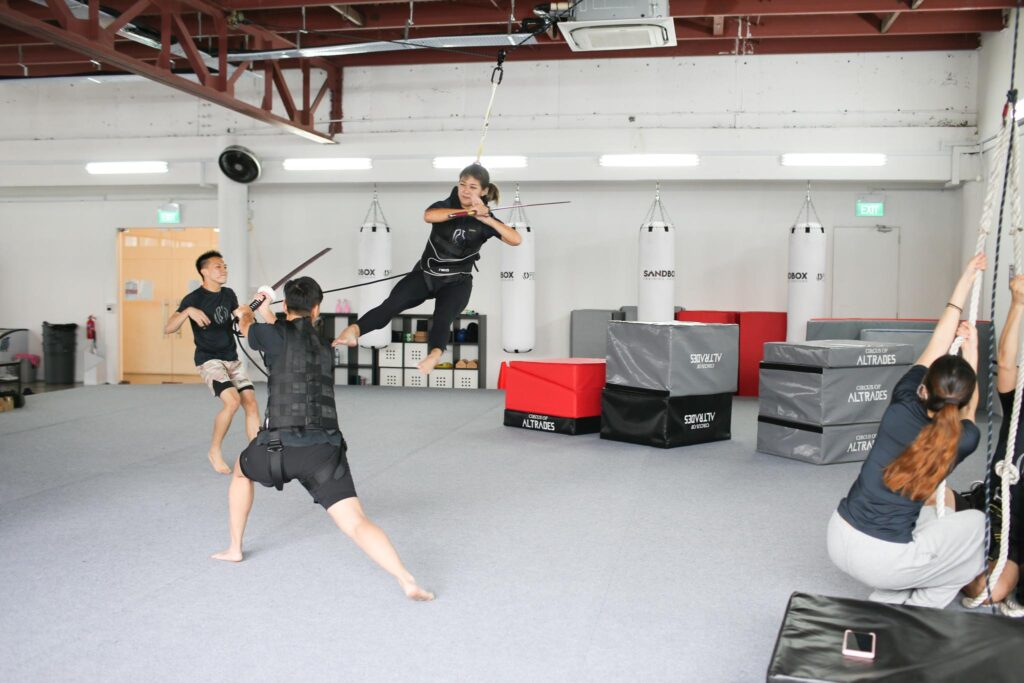 Each lesson is 2.5 hours long and for the fight choreography class, they will teach you a fight sequence that you will perform at the end of the lesson and they will film it for you a la Shang-Chi style. Then you will get an edited video as a souvenir to take home and post on Instagram!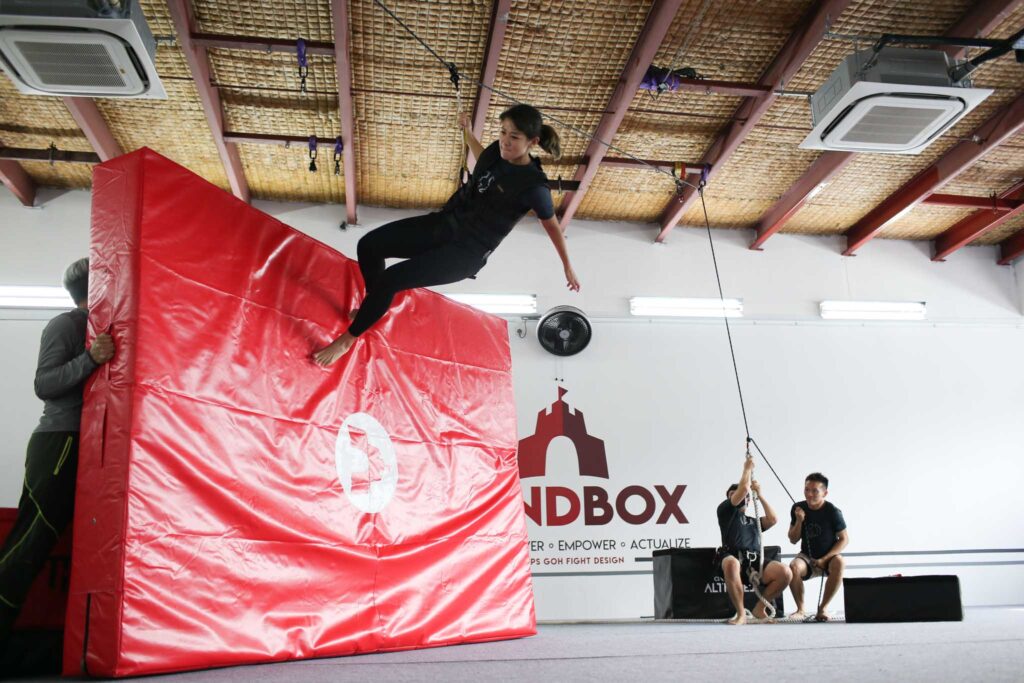 They also have professional programmes for actors, stunt talents and stunt choreographers. All headed by Sandbox founder Peps Goh, I have nothing but admiration for him and Tiffany Yong for doing this for the local stunt industry. (They took out their BTO savings to open this stunt school!)
Please go support them ok! It's REALLY FUN and I felt safe at all times.