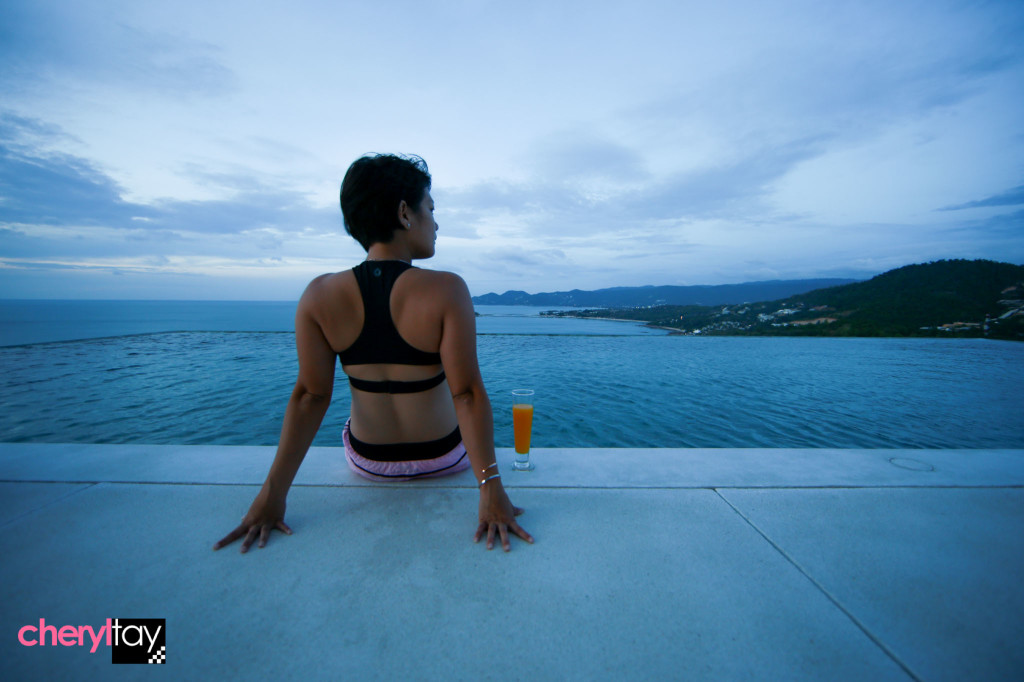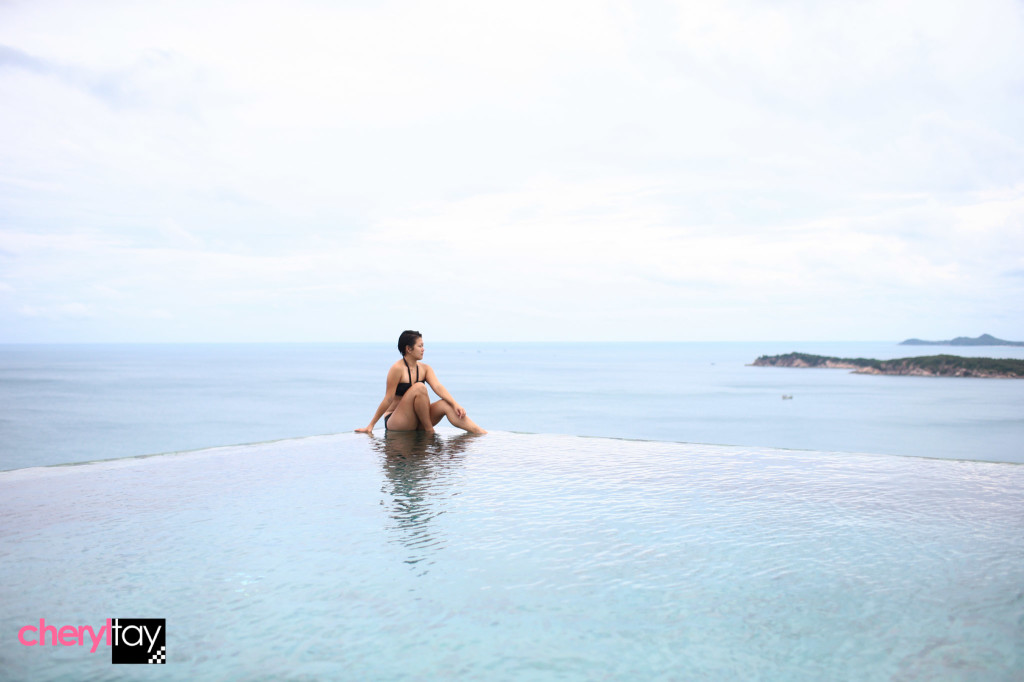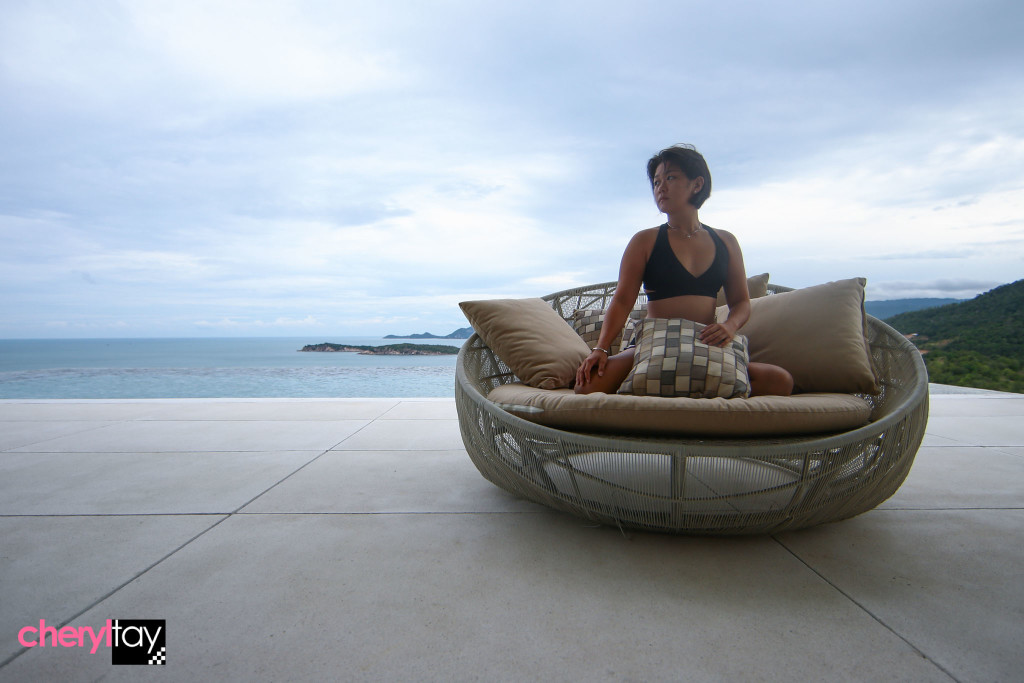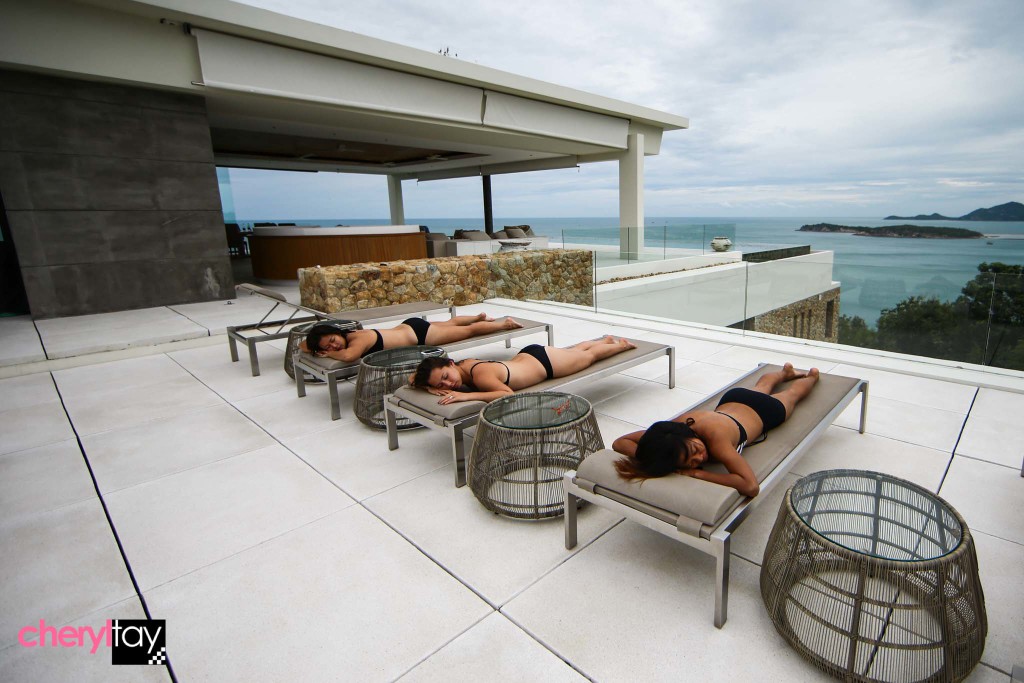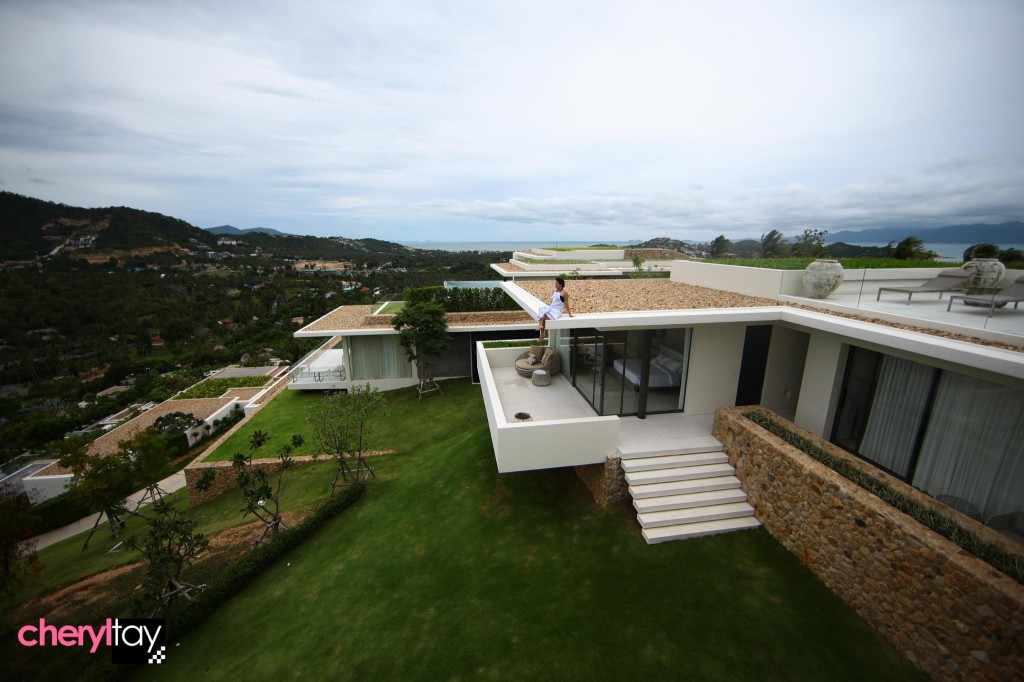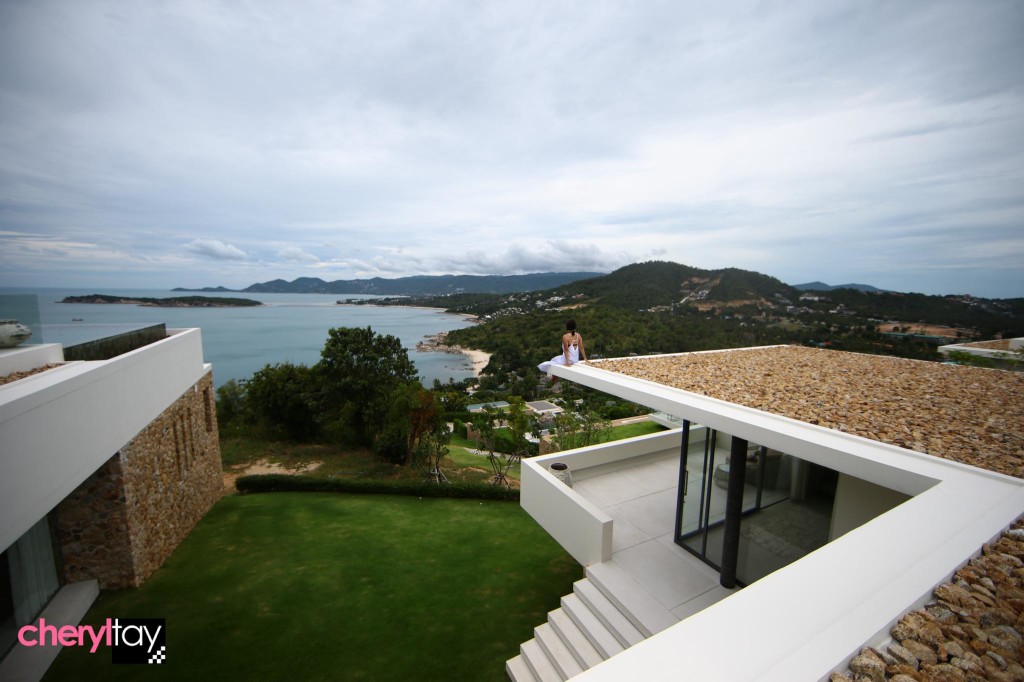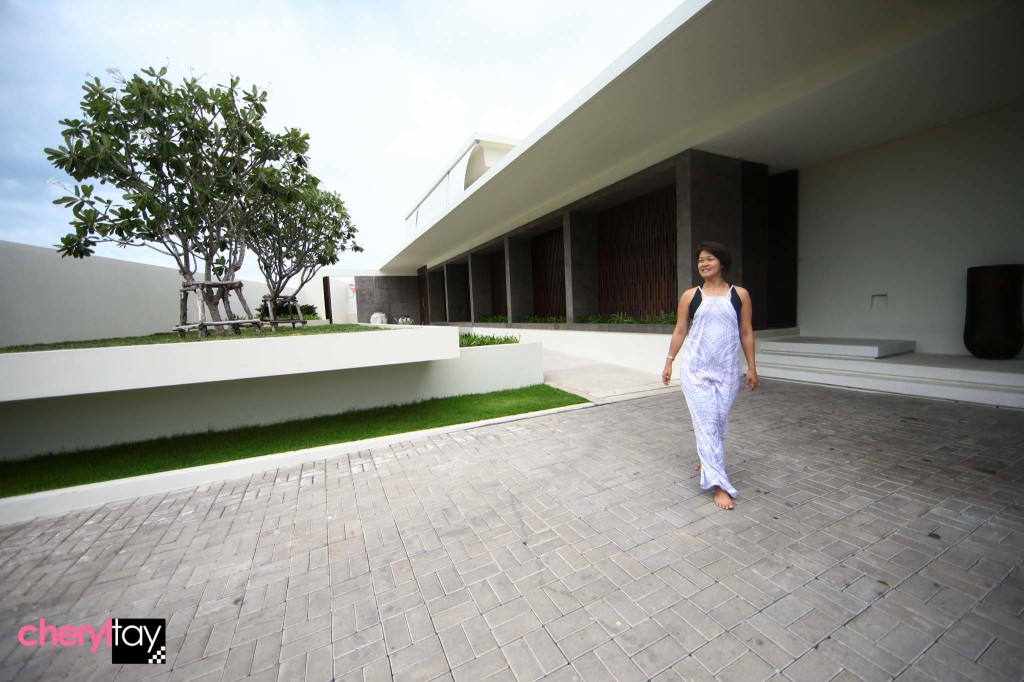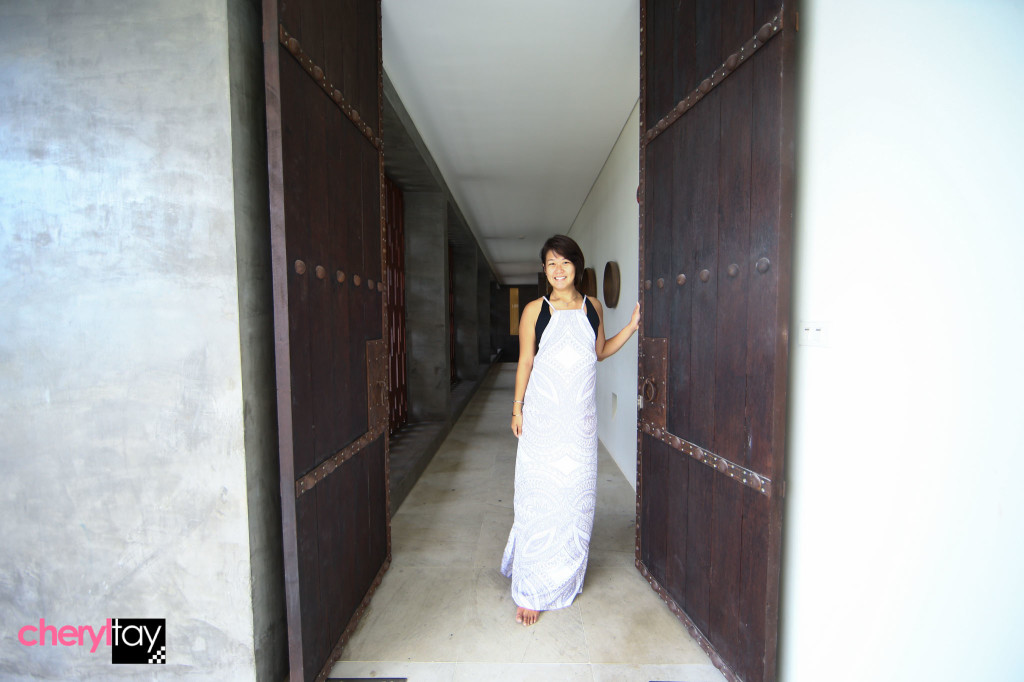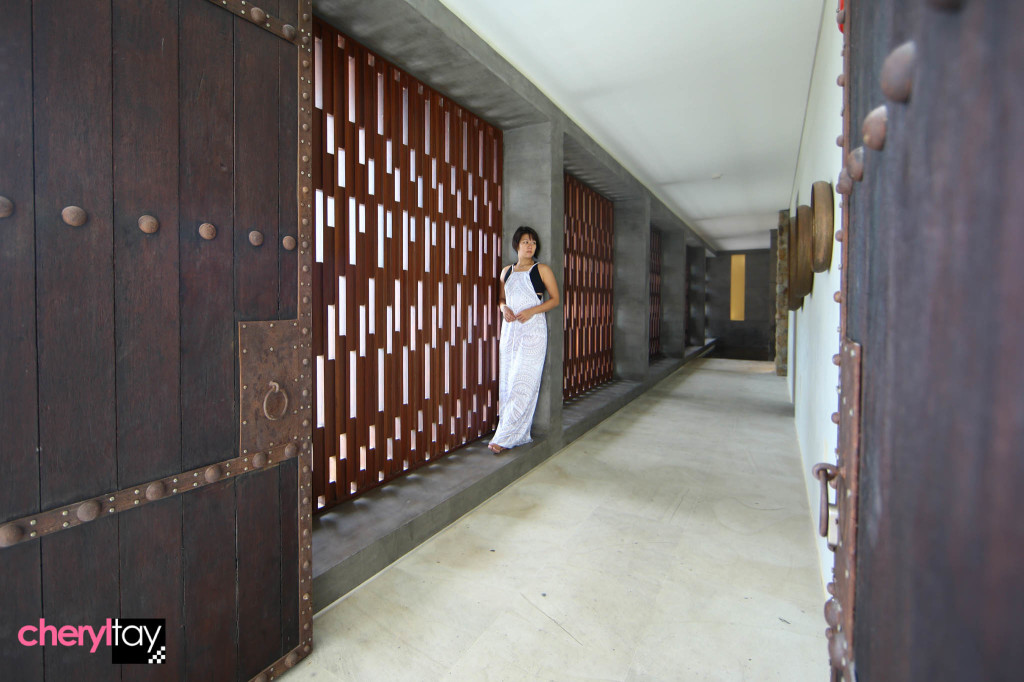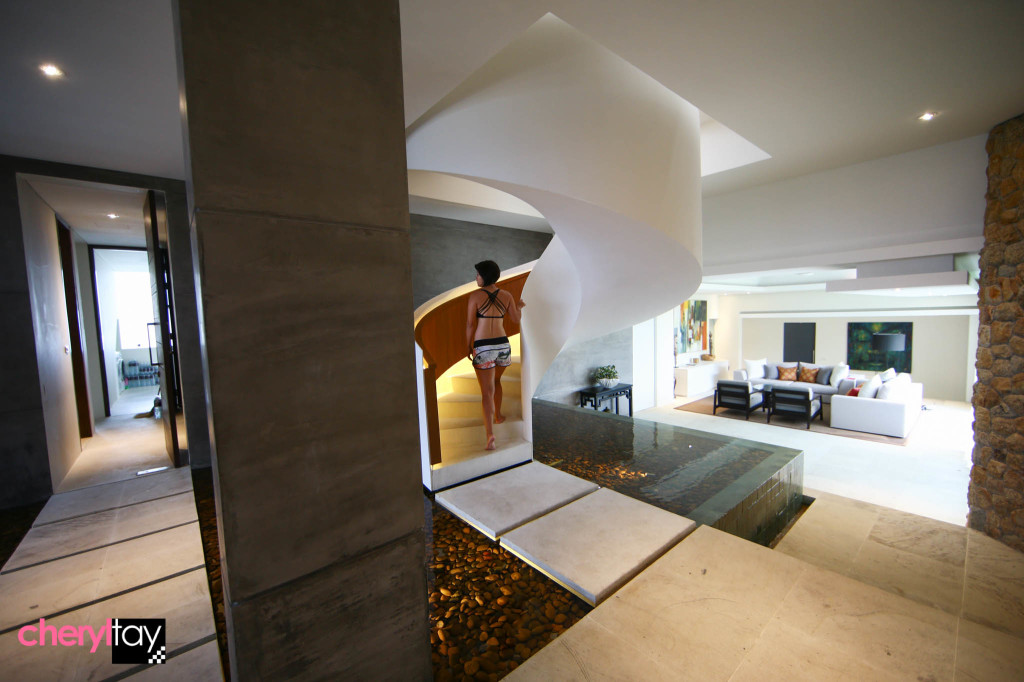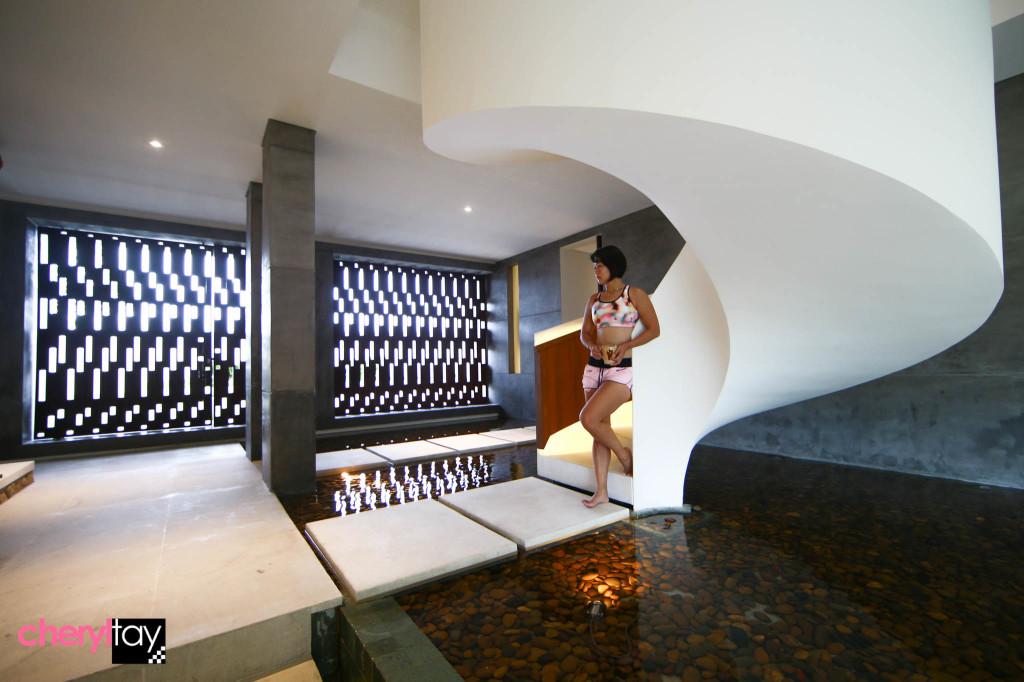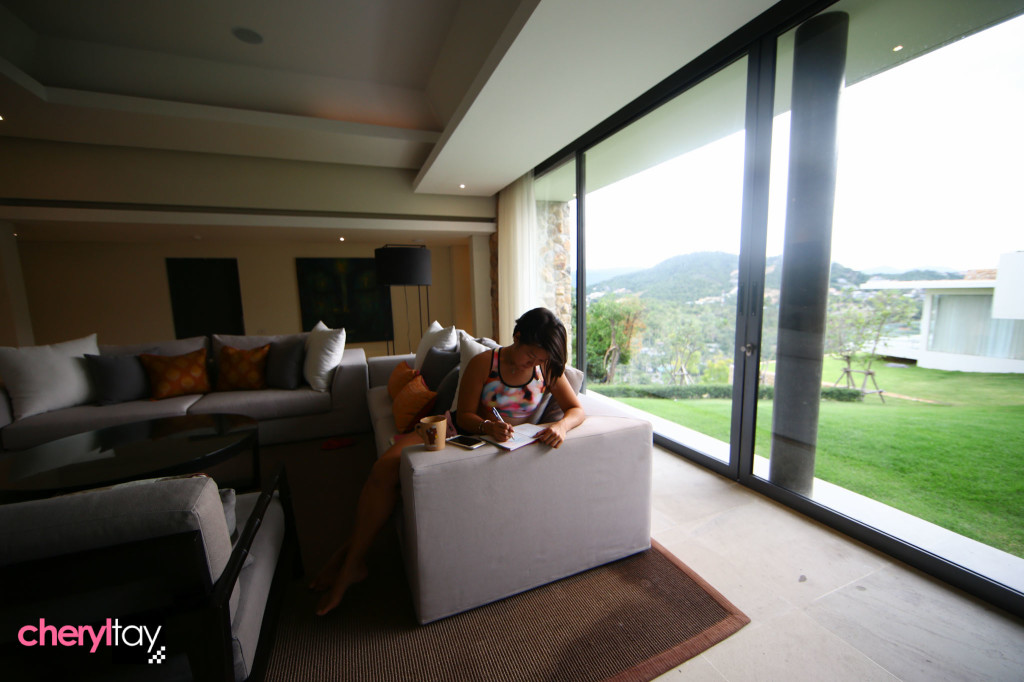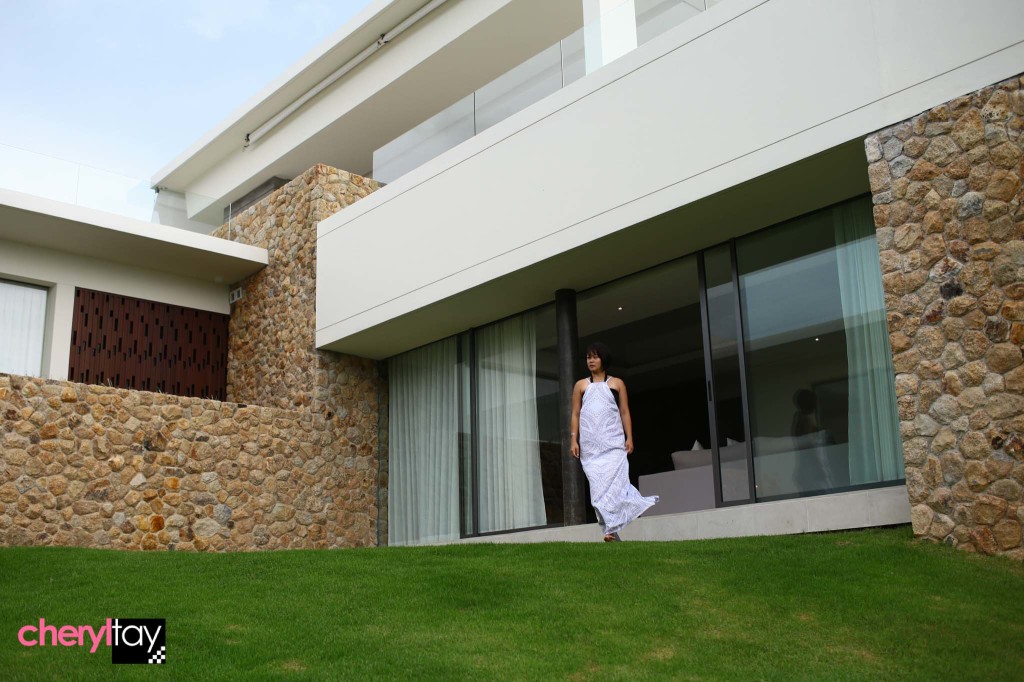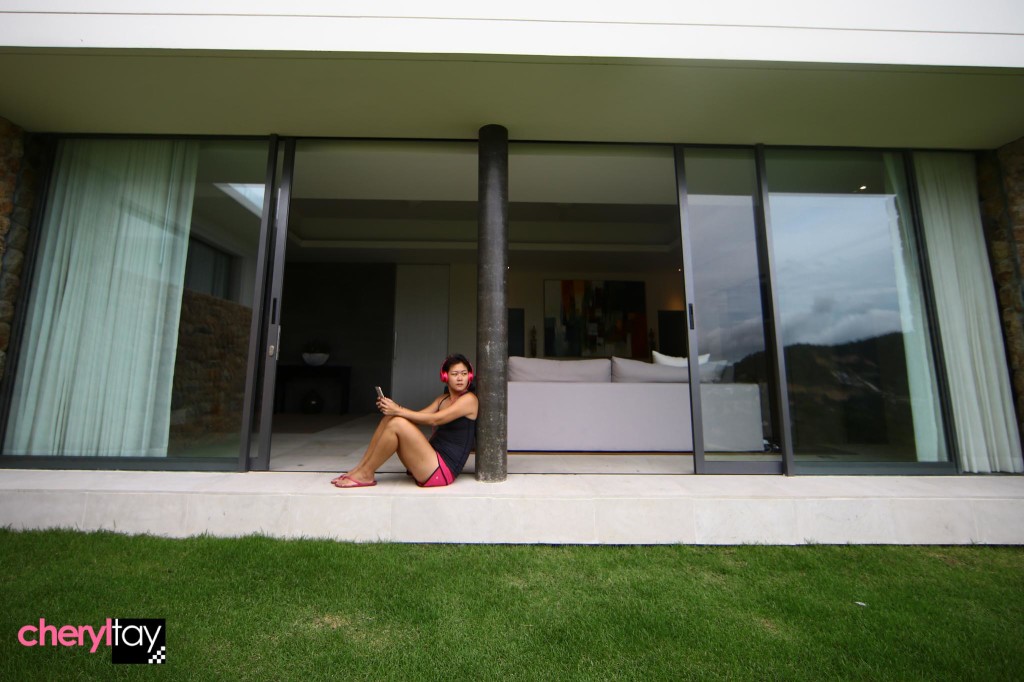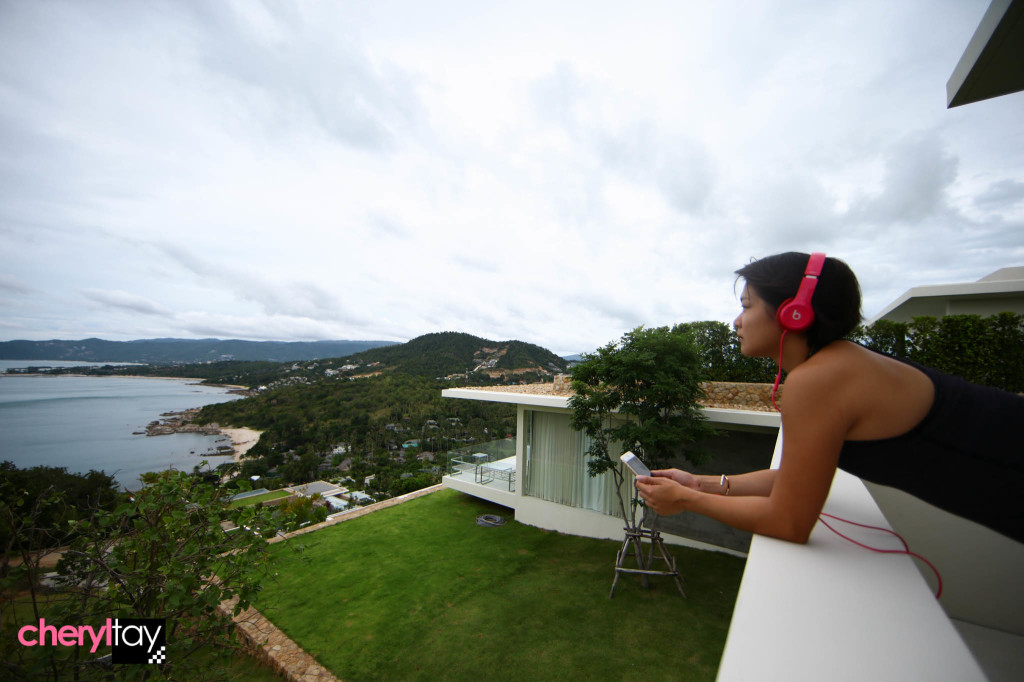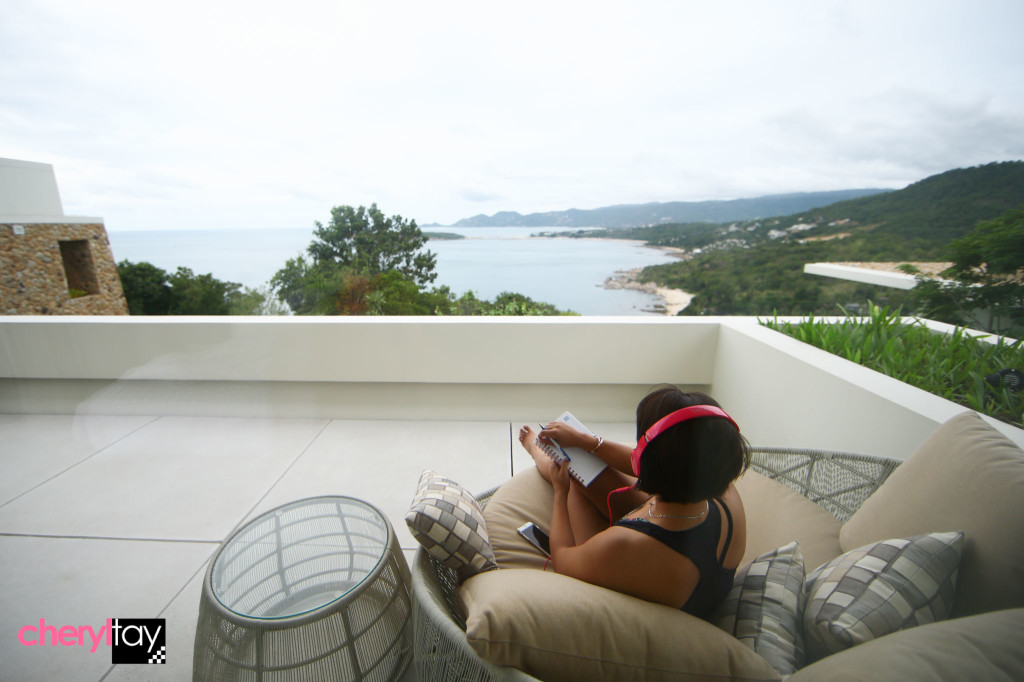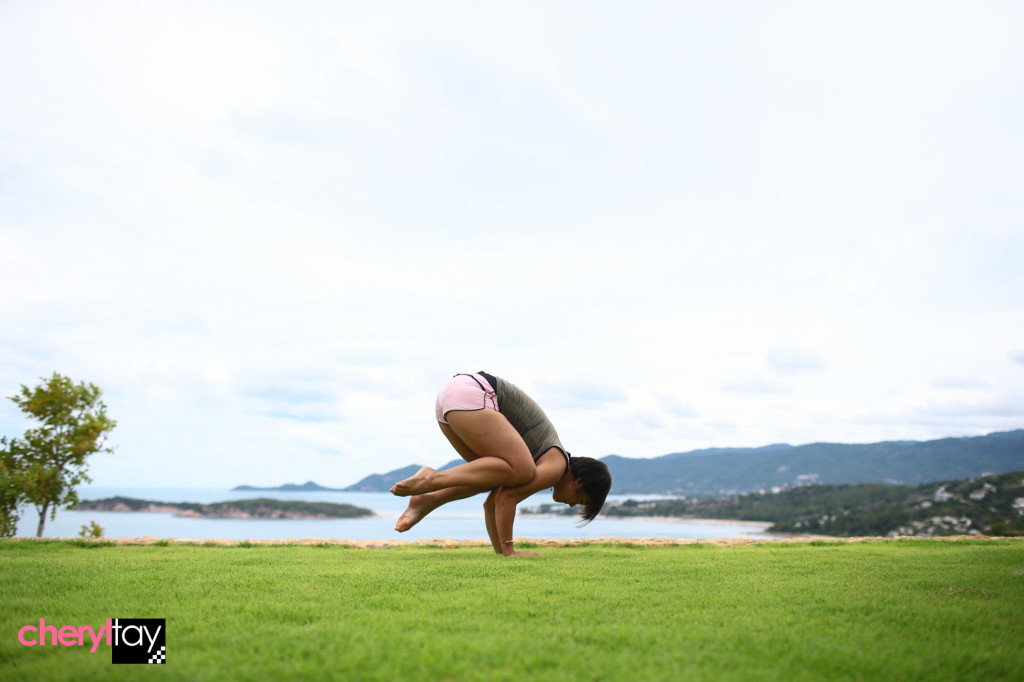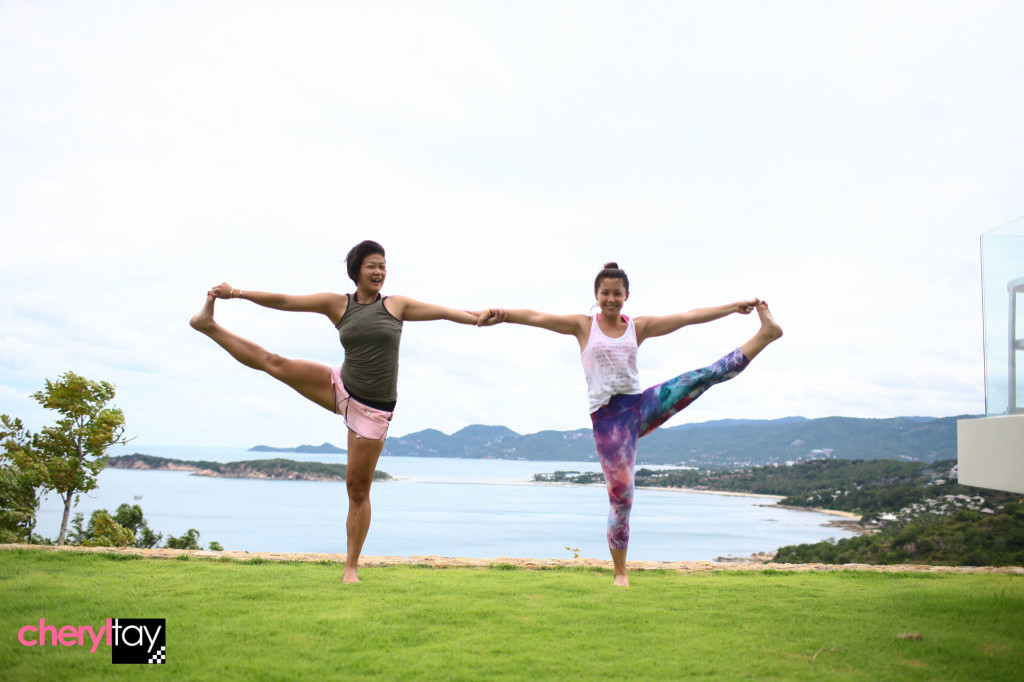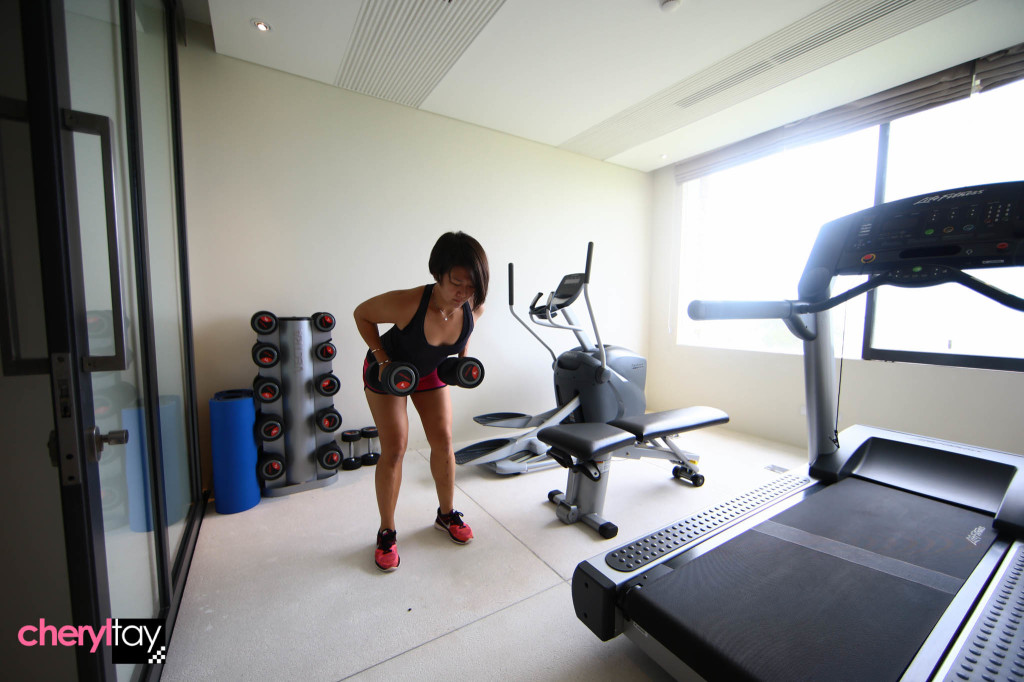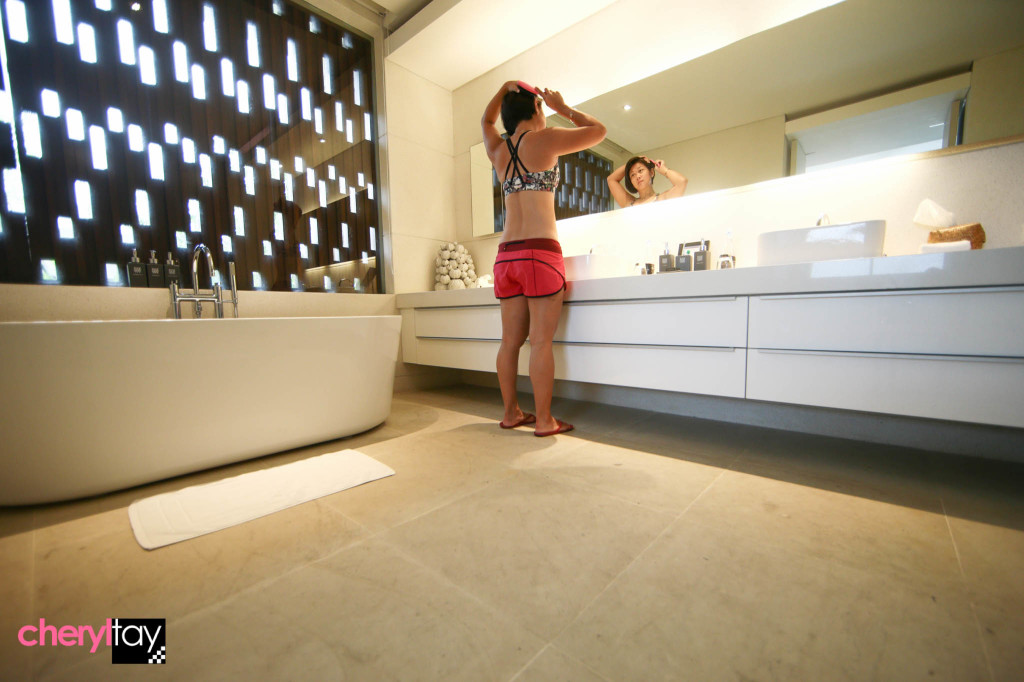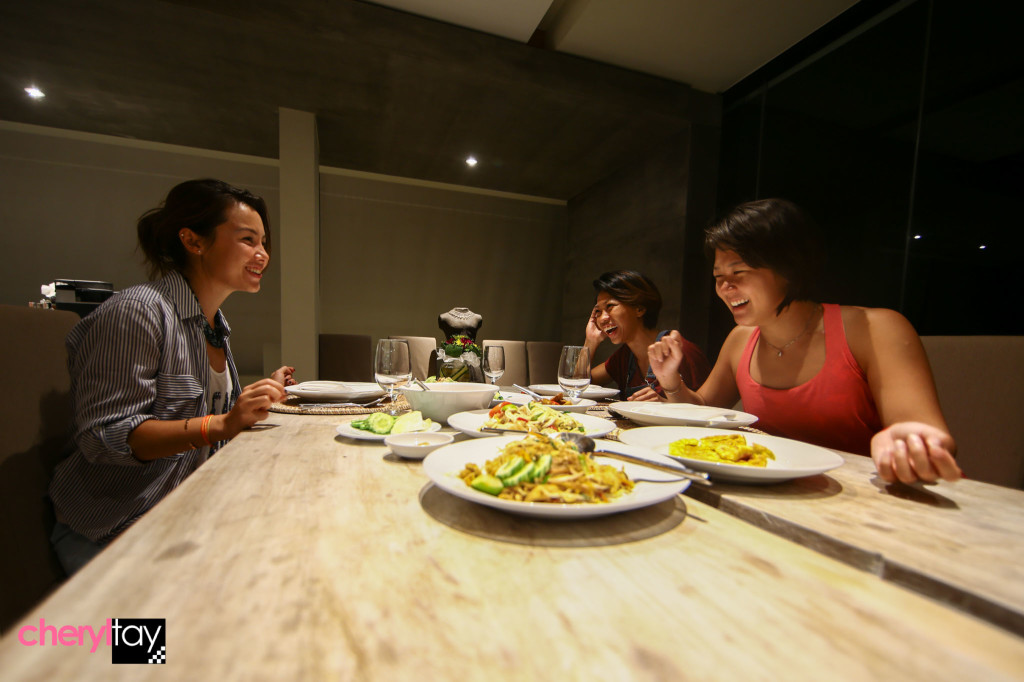 You know, after staying at Samujana Villa 30, it's gonna be hard to top that. The panoramic views, excellent personal service and overwhelming luxury, I really got spoilt rotten in the three nights I spent there. [Read about my first impressions of it.] I wish I didn't have to leave paradise, but reality just loves to come crashing on you quicker than you can say "Go away!" at the end of each holiday.
Situated at the top of the entire Samujana estate, the commanding 360-degree views of the sea are to die for. Blue skies, turquoise waters, fluffy clouds and fresh air – this recipe makes nothing but bliss. There are five bedrooms altogether, complete with en-suite bathrooms and seaviews, but the girls (Kelly and Wany joined me on the second day) decided to sleep on the sofas at the top deck instead. That is how fresh the air is.
We stayed at the villa for most of the trip, except for one dinner out at the beach. You can't blame us really, when we have the saltwater infinity-edge pool, two fully-equipped kitchens (one on the first level and one on the top deck), a dedicated tanning area with deck chairs, a soundproof cinema room, a private gym, gardens and that wonderful, wonderful top deck which is an entire dining room, living room and poolside rolled into one.
The built area of the villa itself is 808 sqm, seated on 1,600 sqm of land. I got a little freaked out on the first night when I slept alone, because the house is that big, but the soothing sounds of nature put me to sleep pretty quickly.
Koh Samui is a place I've never been, but now that I have, I definitely want to go back. Flights are slightly more expensive than the usual Phuket/Bali/Krabi/Langkawi-type of holidays as no budget airline flies to Samui, but there are direct flights via Bangkok Airways and the Koh Samui airport resembles a resort. The moment I landed, I got a bit confused because the airport is modelled to look like a resort.
For the peace, tranquility and significantly less number of tourists compared to places aforementioned, I am going back for sure. Samujana Villa is a top choice to stay at if you are considering a trip there after letting my photos blow your mind away. They have generously offered one night free for one lucky reader, if you booked two nights with them. There are smaller or bigger villas depending on your needs. So, send in your booking reference to me at [email protected] by 15 October 2015 and I will pick the winner!
Follow Samujana Villa at @samujanavilla for more.