I've used the new Samsung GALAXY S5 LTE and Gear 2 for a month and here's a summary of my thoughts:
5 features of the new GALAXY S5 LTE I like
1)    Personalised and targeted fitness tools like the Enhanced S Health and inbuilt heart rate sensor (Read more in my previous post here)
2)    Ultra power saving mode that rescues you when your battery runs low –
The display becomes black and white and all unnecessary features will be shut down to minimise battery consumption (mobile data will be turned off when the screen is off) but calls, messages (e.g. SMS, Whatsapp) and internet explorer will still be enabled. You can choose three more apps of your choice too. With 10% of battery left, you can have the phone up to 30 hours of standby time.
3)    Added security with the biometric fingerprint scanner –
There is a fingerprint scanner on the home button so you can now use your fingerprint to unlock your phone, make payment with PayPal with fingerprint verification and access a private partition within your phone where you store confidential files.
4)    Resistant to natural elements –
The phone comes with an IP67 rating, which just means it is resistant to sweat, rain, liquids, sand and dust. [When used with approved Samsung back covers and with the multipurpose jack closed tightly, the rubber-sealed design helps to keep dust particles out and protect against harmful ingress of water for up to 30 minutes of submergence at a depth of one metre.]
5)    Improved data experience (Download Booster and Smart Network Switch) –
The Download Booster function means you can use the LTE and Wi-Fi together to give you a faster network speed, when you need to download files in a hurry for example. The Smart Network Switch automatically switches between Wi-Fi and mobile networks to maintain a stable internet connection. This is useful when you are watching videos and don't want any interruption, but be aware when you turn on this function, in case you need to watch your data usage limit.
The (+) and (-) of the Samsung Gear 2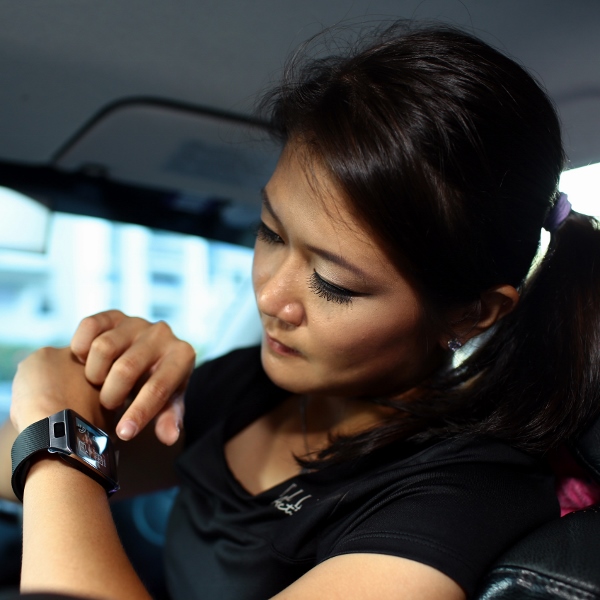 (+)
Bright 278 ppi colour display
Customisable watch face (you can put your own photo)
Camera/video function rocks!
Able to make calls
Standalone music player
Shows full messages of SMSes/WhatsApp (not just an alert)
Standard Exercise app and inbuilt heart rate tracker
Able to use as a TV remote
Recording of voice notes in case you don't have time to write it down
Find My Device function if you forgot where you placed it
Changing of strap to your own preference, just like a regular watch
(-)
Compatible with Samsung phones only
Additional pod needed for charging (easily misplaced)
Shows first 2 lines of emails and not the entire email
Feels a little weird talking into the watch
Doesn't delete notifications upon switching on and off of watch
A tad heavy as a workout watch (consider the Gear 2 Neo or Gear Fit then!)
Distance is tracked via the pedometer and will be estimated by number of steps taken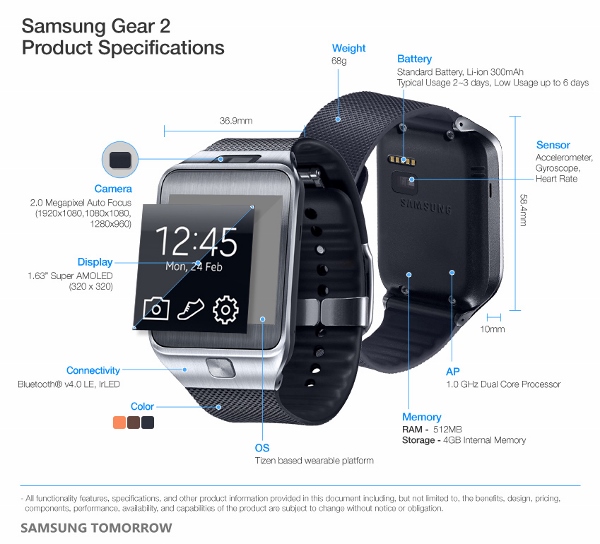 If you cannot decide if you should get the Gear 2, Gear 2 Neo and Gear Fit, here's something that will help:

*This is a sponsored post.