Fitness is a big part of my life and I do have some tech gadgets that regularly accompany me on my workouts. My phone for music, ear phones to listen to those music and a sports watch to track heart rate monitor, time, distance and calories. The newest addition to my workouts are the Samsung GALAXY S5 LTE and the Gear 2 smartwatch!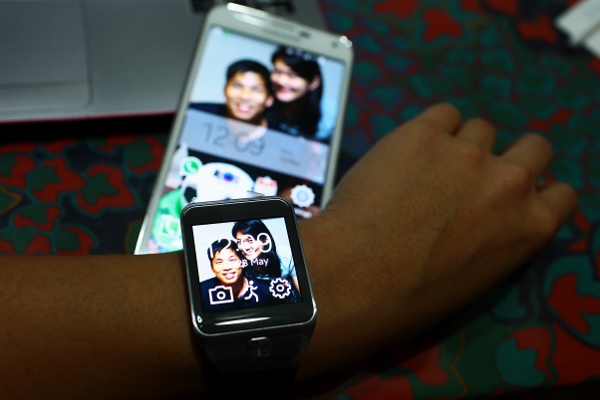 I was on the GALAXY SIII and the GALAXY S4 With LTE, so the GALAXY S5 LTE is a natural progression for me. Using the Smart Switch app, I was able to clone my GALAXY S4 With LTE settings to the new GALAXY S5 LTE, including the transfer of contacts, messages, app list, saved Wi-Fi networks and even the wallpaper of my home screen and lock screen. That was really helpful!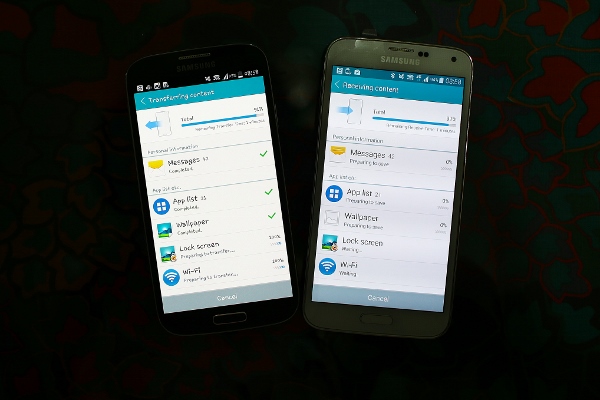 There are many new features to the GALAXY S5 LTE, but I'll be focusing on the fitness aspect of it, along with the Gear 2. The fitness focus of the GALAXY S5 LTE is the Enhanced S Health app. It can track the number of steps you take, meal and calorie intake, physical activities, sleep quality and also your heart rate.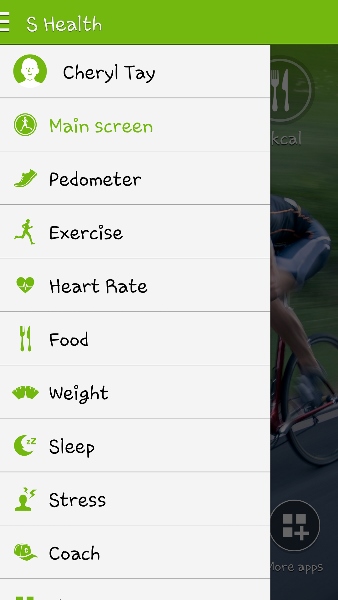 It can track the distance (via GPS) and the time for running, walking, cycling and hiking. The inbuilt heart rate monitor only works when you place your finger on the sensor at the back of the phone, so it's more for instantaneous checking and not to track an entire workout. There is a Coach function which will send messages of encouragement to you and guide you along a proper workout. It also assesses your lifestyle and provides you with recommendations on activities you can embark on for a healthier, fitter and more balanced lifestyle.
This is how you place your finger on the heart rate sensor: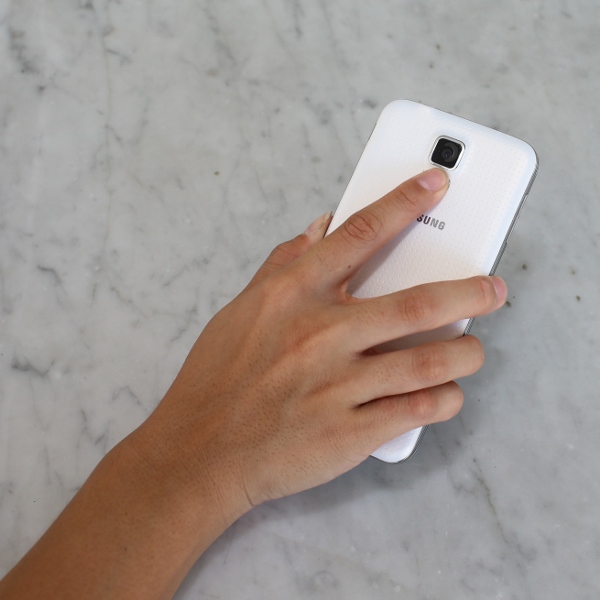 Good news, the GALAXY S5 LTE is dust and water resistant with IP67 rating, thanks to the rubber-sealed design of the back cover which protects the phone when immersed in chemical-free water (15 to 35 degrees Celsius) for up to one metre no more than 30 minutes. So no worries if you get caught in the rain while running outside, just make sure you firmly seal the cover!
I usually download third party fitness apps like HIIT interval timer or Gorilla Workout, so I was nodding my head in approval when I learnt that the GALAXY S5 LTE offers a set of third party apps for free though the GALAXY Gifts widget. You can get personal wellness assistant Lark (12 months free for premium), Runkeeper Lite (12 months free), workout trainer Skimble (6 months of Pro+) and MapMyFitness (6 months of ad-free use) for example.
When I work out at the gym, my phone is usually in the bag, except when I go out for a run. Wearing a watch is more convenient, thus the Gear 2 accompanies me more. The Gear 2 does not have a sporty look with its metallic finish, but you can take it to a watch shop and choose a strap design that may make it look sportier?
Pair it with one of 17 compatible GALAXY devices (yup the Gear is only for Samsung) via Bluetooth and it becomes your personal assistant on your wrist. You can make phone calls with it even! I felt a bit weird talking into a watch though. Through the Gear Manager app on the GALAXY S5 LTE, I selected what I wanted to receive notifications from – mainly incoming calls, missed calls, SMS, WhatsApp and Gmail. I didn't want the watch to flood with Facebook, Instagram or Twitter notifications so I left those out.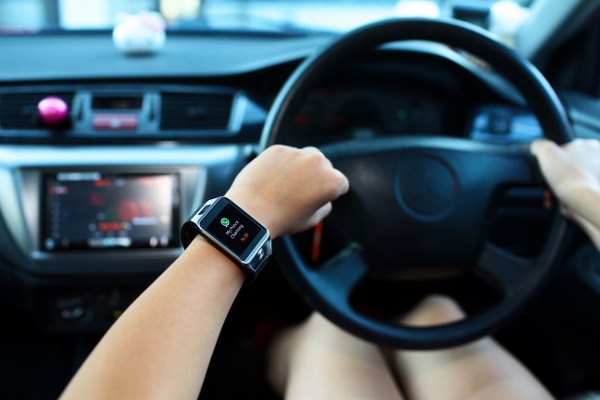 There are quite a number of things you can do with the Gear 2, such as voice recordings, checking your schedule or the weather forecast or take photos and videos. The 2MP camera at the top of the watch allows you to snap pictures or record videos (up to 15 seconds only). Sounds like an intrusion of privacy? Well, the camera cannot be muted so there will be sound when you take a photo or start/stop a video. The photos and videos are saved into the watch (it has 512MB of memory and 4GB of internal storage) and also saved into a folder in your phone.
I leave the Bluetooth on the GALAXY S5 LTE turned on all day so that the watch will be connected and battery life is about three days. If you have Bluetooth earphones, you can pair it with the watch and listen to music from it directly, without needing the smartphone.
The heart rate sensor is on the back of the watch, thus using infrared to detect your pulse. I like to wear my watch a little loose, but you have to wear it tight (not super tight) if you want to track your heart rate. I used my Polar and TomTom sports watches (and the chest straps) in the same workouts as the Gear 2 and discovered that the heart rate tracked by the Gear 2 is slightly higher (like 10bpm more). It takes a bit of time to measure your heart rate, asking you to stand still and not talk, so if you're at the start line of a run event, just start it up before the gun goes.
Let me give an example of a workout: At the Salomon City Trail Run (5km), the Gear 2 recorded 5.78km and 398kcal compared to RunKeeper's 4.97km and 308kcal. I'm not concerned about the calories, but the distances are varied because the Gear 2 does not have a built-in GPS, but tracks based on average stride. RunKeeper uses the GPS on the S5, hence being more accurate.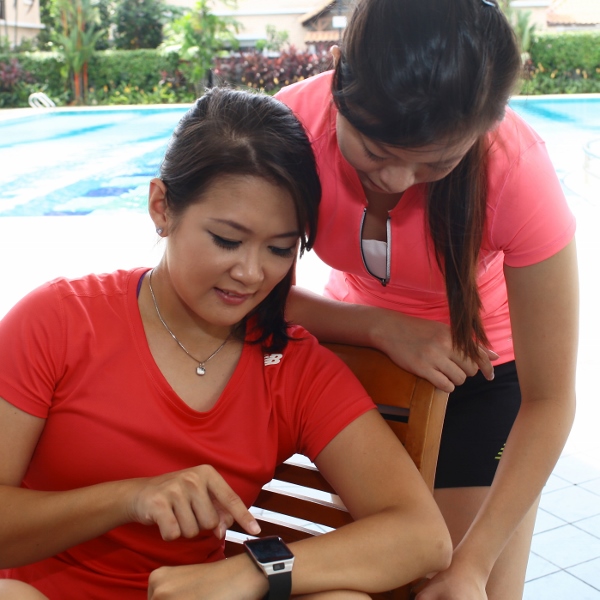 The Gear 2 has some functions of the S Health app in it, such as tracking exercise, sleep and the number of steps. Just like in the phone, you can choose from running, walking, cycling and hiking. I feel there should be one more category called Others, where it tracks heart rate, calories and time only. That would be useful for my gym workouts, because you don't need to measure any distance when lifting weights. I just pick any one of those anyway and ignore the distance-related counters. The S Health app on the Gear 2 works separately from the one in the GALAXY S5 LTE, but data of the watch can still be viewed on the phone.
Because it is heavier than the average sport watch (68g), I find the Gear 2 a little cumbersome to work out with when I'm doing a HIIT or conditioning workout. It's alright for runs and weightlifting, but I find myself removing it when I'm doing a circuit of burpees, wall balls, kettlebell swings for example. I'll probably get used to it over time! Otherwise, there's always the Gear 2 Neo that is lighter (without camera)!
There's a lot more to the GALAXY S5 LTE and the Gear 2 that I can tell you about, like the photo-taking capabilities, which I will elaborate on in a second post. Having a smartwatch like the Gear 2 is useful as it informs you of calls or messages when you are driving or in a meeting, and it's not convenient to look at your phone. I also enjoy taking photos with it – sometimes, when something happens, it's too late to reach out for your phone.
If you want something lighter, there is the Gear 2 Neo which is similar except that it is 13g lighter and has no camera function. Then there is the Gear Fit which is a dedicated fitness band. Your choice!
Did you know?
There is a rewards programme for all Samsung users called GALAXY Life. Through the app you can redeem discounts and privileges at participating merchants. This is already preloaded on the GALAXY S5 LTE, but previous-gen phones can download the app from Google Play. For example, you can get complimentary yoga classes at True Yoga or a 90-minute spa treatment at Adeva Spa Paragon for S$42 instead of S$214.
Where to get?
The Samsung GALAXYS5 LTE is retailing at S$1,068 (32GB) and S$998 (16GB) without line. Receive a free Wireless Charging Kit worth $108 when you buy from Operators, CE/IT stores and Samsung Experience Stores.
An additional 16GB microSD card worth $26 will be given when you buy the 16GB GALAXY S5 LTE from Operators. A free Accessory Pack (HDTV Adapter and Extra Battery Kit) worth S$126, as well as a S$20 Sync Bistro Voucher, will be yours if you buy the 32GB GALAXY S5 LTE from Samsung Experience Stores.
The Gear 2, Gear 2 Neo and Gear Fit retails at S$398, S$298 and S$268 respectively.
*This is a sponsored post.