McLaren's Jenson Button, one of the fittest on the Formula One grid with all his triathlon training, said he needed to lose 1kg before the season. Weighing 71kg then, the six-footer was seriously considering going about the dehydration route – sitting in the sauna, taking a steam, not drinking or eating until after qualifying, and also eating breakfast without carbohydrates. However, his week-long stint at Thanyapura Sports and Leisure Club in Phuket ahead of the Malaysian Grand Prix has helped to overcome the problem.
[Read about my experience at Thanyapura.]
To help him acclimatise for the infamously hot and humid race at Sepang, he completed a training camp run by four-time triathlon champion Chris McCormack, who is Thanyapura's Executive Chairman. Training with four pro athletes, Button spent four hours a day working out – cycling for three, swimming for one and then a run on certain days. For example, he cycled 110km on Sunday (at 36.4km/h on average in the crazy Phuket heat) then went for a swim. On another day, he swam 4km, rode 70km and ran 7km. That was some intensive training stint man!
He enjoyed the conducive environment where he could focus without distractions and he was also able to keep to a proper diet with Thanyapura's menu that provides nutritional information so he could monitor his macros (carbs, fat, protein). He was reported saying that it was a proper training camp and it left him with no problem with weight afterward. He can now eat his carbs and feel better.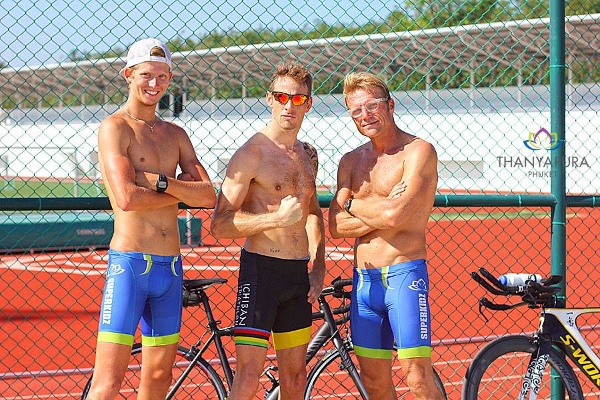 His fiancee Jessica Michibata was with him on this training camp and she joined them as well, posting photos of their activities on her Instagram.