Training to become a world champion, or even just training as an athlete, requires a lot of hard work, dedication, discipline, focus and in Harold Ko's case, time management. The centre manager of fitness hub R-evolution has to balance a hectic schedule of running the place five days a week and training every day. When he is not busy managing the centre or teaching kickboxing classes, you are most likely to find Harold at Kreation, The Pit or Fight G.
"I want to be the Brazilian Jiu-Jitsu (BJJ) Blue Belt world champion in 2015 – that's the goal. I try to do six BJJ sessions a week, four strength and conditioning sessions a week, and also go for wrestling when the schedule permits. I work shift hours hence time is not fixed (as opposed to office hours), so I plan my training around work," said the 25-year-old who picked up his first martial art, Muay Thai, when he was serving National Service.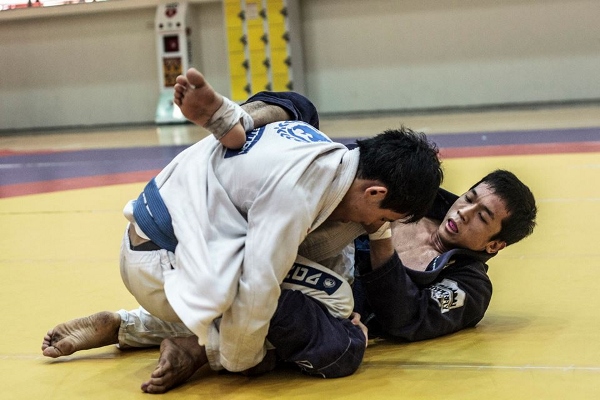 Usually going for training after work, Harold reaches home at 11pm on average and still needs to do work, sometimes getting only four hours of sleep. He knows "it is bad to sleep so little" but at the same time, he is also worried about not training enough. If his shift starts later the next day, he will wake up earlier to do some training on his own at home.
It is not easy having to juggle work and training commitments, sometimes even running the risk of burning out from the high training volume, but Harold handles the challenges well. He said, "It is how bad you really want it. There is nothing else I really want to do, so I will just try my best. If you are not interested in it then you won't have the heart to train. Some say I don't have a social life but this is what I do. I am happy with this lifestyle and I'm happy with what I'm doing."
Harold is also grateful to his understanding bosses and managers, who are aware of his goals and training, allowing him time off to compete. In two weeks' time, he will be headed to the Middle East for the Abu Dhabi World Professional Jiu-Jitsu Championship 2014. At present, he represents ATOS Jiu Jitsu under Rodrigo Caporal, and trains with Shane Suzuki (Fight G) and Chance Wanlass (Kreation) in Singapore. Throughout his BJJ career, he has trained under Gilbert Durinho-Burns, Luc Rousseau and Bergson Barbosa at now-defunct FightWorks Asia, as well as Rodrigo Praxedes at Juggernaut Fight Club whom he got his blue belt from.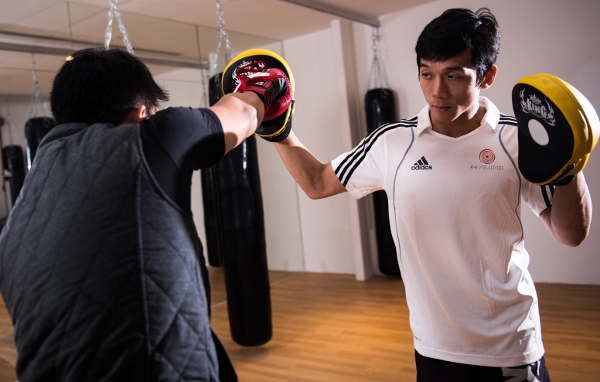 Once a fat kid, Harold suffered a slipped disc in the army and was advised by the doctor to lose weight for his health after surgery. At the age of 18, he was tipping the scales at 76kg for his height of 1.67 metres. Never having any interest in sports in school – and admitting that he was a lazy boy – Harold accompanied his friend to try Muay Thai at Fightworks Asia at MacPherson and found it "interesting although tiring". That was when he started living an active lifestyle, running up to 12km every day and losing over 10kg in three months.
From Muay Thai he went on to boxing and after a year of training, he competed in five boxing matches before he had to stop because of a detached retina. That was the last of boxing he did, which was a pity after earning a spot on the Singapore national team and clinching bronze at the Sijori International Boxing Tournament (under 57kg category). Undeterred, he then shifted his focus to BJJ, something which he always had an interest for anyway.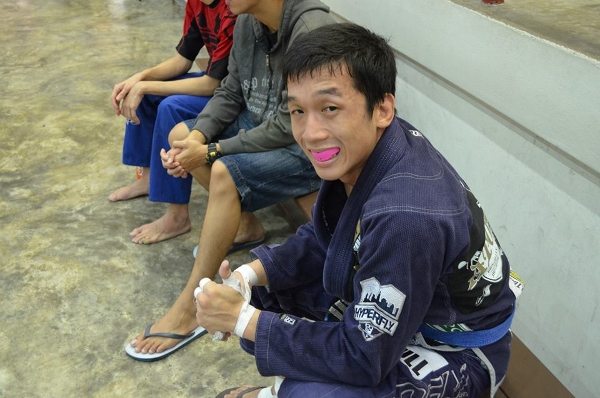 While working at Fightworks Asia (and later Juggernaut Fight Club), teaching classes and studying his part-time degree, Harold clocked up an impressive list of achievements in BJJ international competitions. His first ever medal in BJJ was at the 2010 FBT Thailand Open where he took the bronze for two categories – Under 64kg Gi Men's White Belt and Under 64kg Nogi Men's Novice.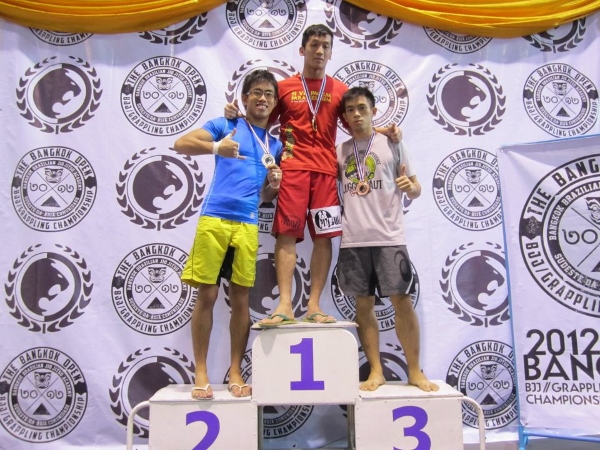 He scored his first BJJ gold medal in the 2011 Pan Asian Jiu Jitsu Championships (Under 64 kg Gi Men's White Belt) and then secured a double gold in the same year at the Thailand Open (Under 64kg Gi Men's White Belt and Under 64kg Nogi Men's Novice). To date, he has 24 medals in BJJ (11 of which are gold) and three medals in wrestling. He even spent three months in California last year for training.
The most memorable fight of Harold's was his match against Hiago Gama Sousa at last year's World Championships, where he lost 17-0. Referring to it as a "huge eye-opener", he saw how much he had to improve and every day he "works hard to close this gap". Hiago is a world-class BJJ ace, having achieved the Grand Slam last year.  The Grand Slam in this case is when you win the four major tournaments of the year: European, Pan Am, Brazilian Nationals and the World Championships.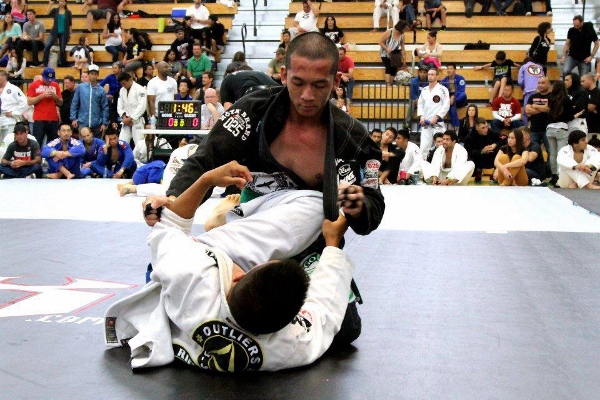 BJJ, Harold explained, is "basically like judo but on the ground". The key is to submit your opponent via chokes or joint locks, and maintaining superior position on the ground. People often think that BJJ is "boring" and "just about hugging sweaty men", but he emphasises how "strength and size does matter especially when both opponents are of similar skill levels".
For the last five years, Harold has been saving and putting aside his income to fund his training and competitions. He has been able to get by with help from sponsors such as Klipsch SE Asia, The Pit Singapore and also his family. His mother, for example, helped to fund his US trip last year. "Some people might think it is not worth doing this, but it's something that I love. Training can get really tough and sometimes I complain, but ultimately, I can't explain why I love BJJ so much."