Most people usually don't wonder about where the car's internals come from, but there is a lot of research and development (R&D) that goes behind the various parts and systems which run the car. One prominent brand that you may have heard of before is ZF, a leading worldwide automotive supplier for driveline and chassis technology.
One of the 10 largest automotive suppliers worldwide, ZF was founded in 1915 for the development and production of transmissions for airships and vehicles. The group's current product range consists of transmissions and steering systems, as well as chassis components and complete axle systems and modules. Besides passenger cars and commercial vehicles, ZF also manufactures construction machinery and agricultural machinery, transmissions for marine applications, and wind turbine gearboxes.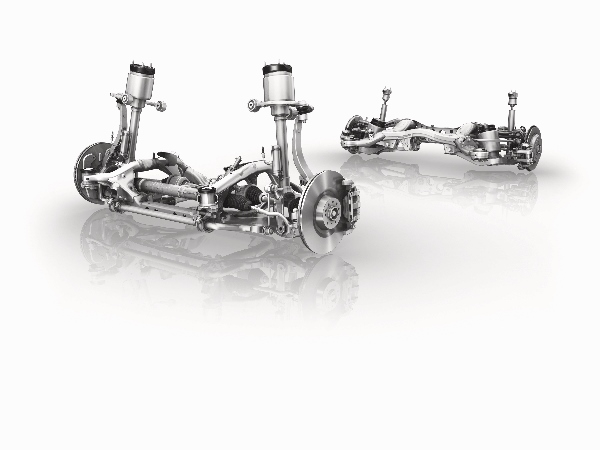 Achieving sales revenue of EUR 17.4 billion (EUR 3.183 billion in Asia Pacific) in 2012, ZF projects its sales to reach EUR 20 billion by 2015. With nearly 75,000 employees globally and 121 production companies in 27 countries, ZF strongly believes in R&D, investing more than five per cent of its total revenue in R&D every year. For example, the R&D investment in 2012 was about EUR 861 million (EUR 123 million for Asia Pacific). The Group intends to invest over EUR 1 billion in the years to come.
ZF has had a presence in Asia Pacific for over 25 years, setting up in 11 countries across the region – Australia, China, India, Indonesia, Japan, Malaysia, Philippines, Singapore, Taiwan, Thailand and Vietnam. In Singapore, ZF Asia Pacific Pte Ltd (formerly known as ZF South East Asia Pte Ltd) was started in 1987 and handles the company's Asia Pacific market activities. ZF has supplied automatic transmissions to Trans-Island Bus Services (TIBS), Singapore Mass Rapid Transit (SMRT), and also Singapore Bus Services Transit (SBS Transit).
I was recently up in Beijing, in late September, for the opening of the new ZF plant for passenger car axle systems. ZF Friedrichshafen AG has invested about EUR 15 million for this new 32,000sqm production location which will assemble several ten thousand passenger car axle sets a year solely for its customer Beijing Benz Automotive (BBAC). BBAC is a joint venture of Daimler AG and its Chinese partner BAIC.

"The new location in Beijing is an important investment for the extension of ZF's global production network," said Dr. Stefan Sommer, chief executive officer of ZF Friedrichshafen AG.
This plant increases the number of production locations in China to 21, further expanding its presence in one of its most important single markets. It will supply complete front and rear axle systems just in sequence for the current model ranges of the Mercedes C- and E-Class produced in China. In the months to come, they will assemble for future Mercedes models like the GLK-Class.
Part of the Group's global localisation strategy, the new axle assembly plant in China strengthens ZF's growth in Asia Pacific. China is the most important individual market in the region, making up about 12 per cent of the Group's sales.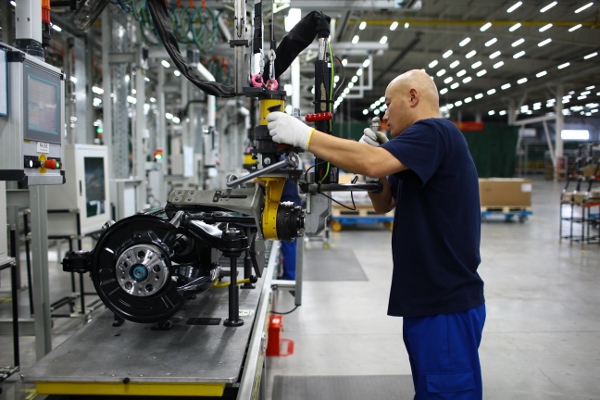 One reason for success in China is ZF's early presence, and also the close link between manufacturer business and sales and service activities. ZF has been in China since 1980. All ZF divisions and ZF Lenksysteme GmbH, a joint venture between ZF and Bosch, currently manufacture products in China for the local market. There are 37 authorised ZF Service partners in China and ZF's automotive customers include both Chinese manufacturers and the local companies of European passenger car and commercial vehicle manufacturers.
High-tech products are developed specifically for the Chinese market at the ZF Engineering Centre in Shanghai and then produced at one of the 21 ZF locations in China. Needing qualified and creative employees in China for R&D, ZF engages young Chinese engineers through activities such as funding an endowed Professorship for Passenger Car Chassis Technology and Dynamics at the renowned Tongji University in Shanghai. ZF also supports the team at the Tongji University, which participates in the student construction and design competition Formula Student.
Other than the 21 production locations in China, the ZF divisions have six production locations in India, two each in Australia, Malaysia, and South Korea, and one in Thailand and Taiwan respectively.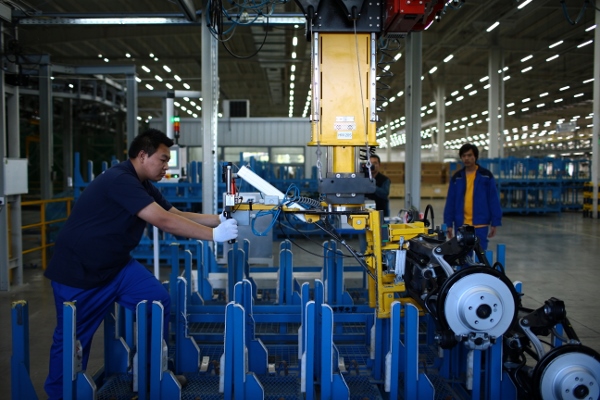 While in Beijing, I had the opportunity to speak with Michael Hankel, member of the Board of Management of ZF Friedrichshafen AG, who is responsible for corporate production, car powertrain technology, car chassis technology and electronic systems.
When asked about the challenges that the production and engineering team faces, he said, "One of the challenges is about finding the balance between being a technology leader and a cost leader. We need to be both and we will be both, in order to compete in the long term."
He also elaborated more on the new plant in Beijing, which will have an annual capacity of about 36,000 units a year – that is, front and rear axles for 36,000 cars.
I was there for the official opening ceremony of this plant and we were taken for a tour of the facility, as well as a tour of their customer BBAC, which this plant was built solely for. Both plants are located nearby for logistical reasons.
There are plans for more plants in the Asia Pacific region, but nothing can be revealed for now.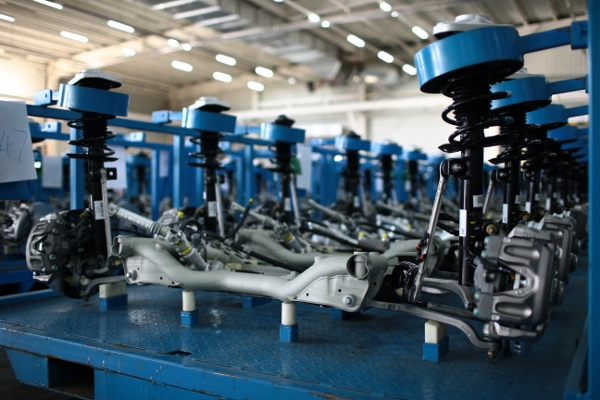 Spotlight on ZF
ZF Divisions:
1) Powertrain Technology
• Development and production of transmissions, axle drives, powertrain modules, as well as powertrain components for passenger cars
2) Chassis Technology
• Development and production of chassis and steering components, dampers, electronic damper and chassis systems, as well as rubber-metal and plastic components for passenger cars
3) Commercial Vehicle Technology
• Development and production of automated and manual transmissions, powershift transmissions, and powertrain components such as clutches, and electric drives for trucks and buses; complete axle systems and chassis components for commercial vehicles
4) Industrial Technology
• Development and production of "off-road" applications: development and production of transmissions and axles for agricultural and construction machinery; powertrain technology for forklift trucks, rail and military vehicles; marine propulsion systems and aviation technology; development and production of wind turbine gearboxes; electronic components and switch systems; as test systems for all applications
ZF Business Units:
ZF Services
• Ensures the performance and efficiency of vehicles throughout their complete service life
• Combines SACHS, LEMFÖRDER, BOGE and ZF Parts product brands as well as the global offering of the ZF group in retail, services and customer service
• Aftermarket activities: technical consultation, repair and maintenance, parts sales as well as training
ZF Lenksysteme
• 50/50 joint venture with Robert Bosch GmbH focused on steering systems technology