I am ashamed to say this but yes I have yellowed teeth. I don't drink coffee, tea, wine or carbonated drinks; I don't smoke; I go for my regular six-month cleaning at the dentist, but I had braces on before and the lack of proper care during that period led to yellowing of my teeth. A smile is an inexpensive way to improve your looks and I've always wanted to do something about my teeth.
10 years ago, I recall going someplace in Holland Village to do a teeth whitening procedure but it didn't last and I silently told myself I will do something about it next time. There are two main ways you can whiten your teeth – in-clinic or via a take-home kit. Teeth whitening is offered at dental clinics as well as aesthetics clinics.
I decided to do something about it and three weeks ago I headed to Lush Aesthetics for their LED teeth whitening. It's a very straightforward procedure and my teeth became five shades whiter.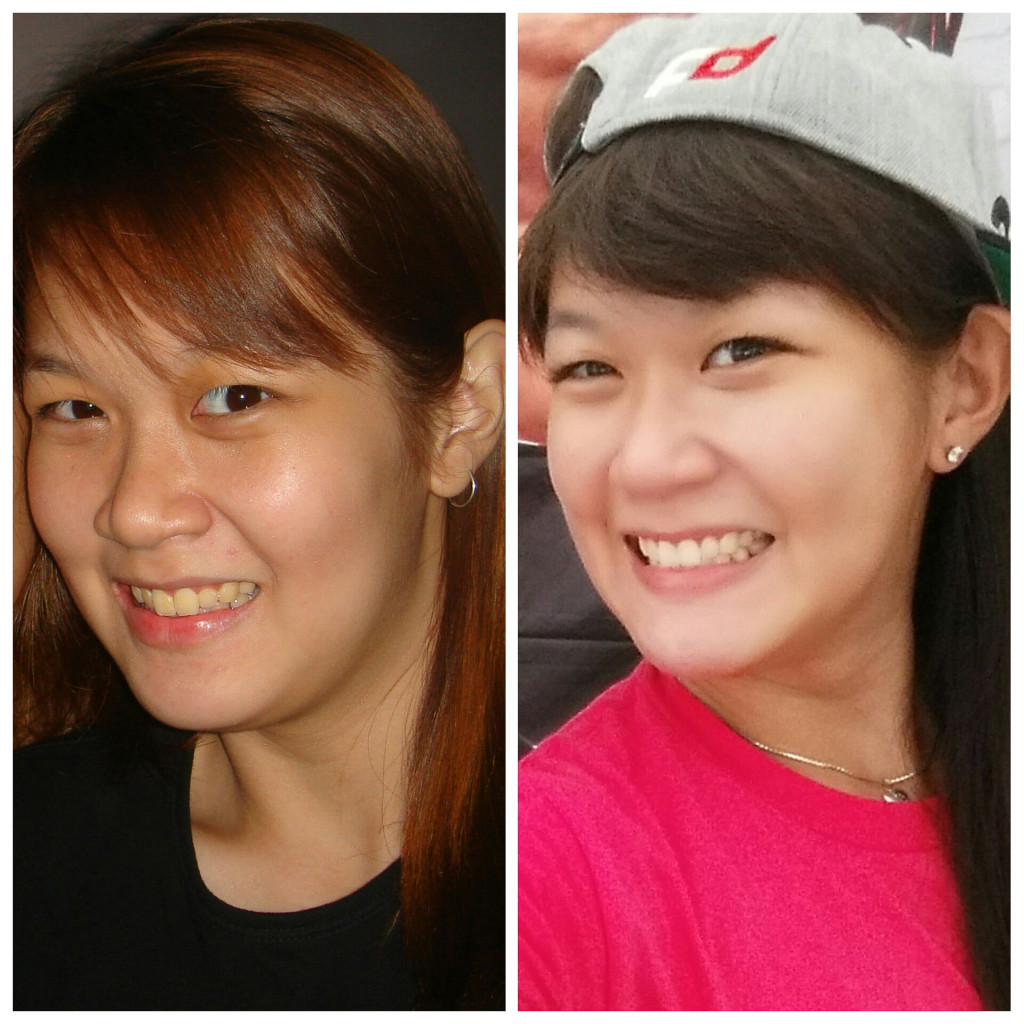 Lush uses a non-invasive procedure where a non-peroxide whitening gel is applied to your teeth before the LED light is directed at your teeth (both upper and lower at the same time) for a cycle of 20 minutes. No heat, no needles and no drills are used. I did two cycles, so the gel was applied once more before going for another 20 minutes.
There was no pain at all and I was sleeping throughout the 40 minutes of treatment. I also experienced no sensitivity during or after the treatment, however, everyone's teeth conditions vary and it is normal to experience some level of sensitivity. Also, if you aren't regularly visiting the dentist, I would recommend going to see one before you do teeth whitening – just to make sure your teeth are healthy.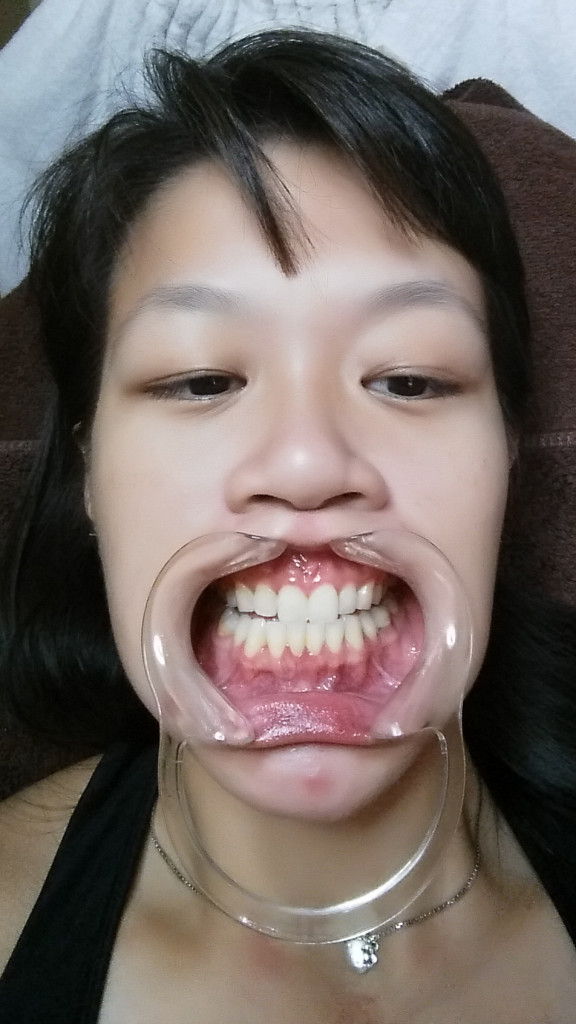 This is the final result of the teeth whitening done at Lush – my teeth became five shades lighter! If you are expecting to get Hollywood celebrity type of white teeth, then you probably have to go for a few more sessions (a few weeks later of course) or you can try a take-home kit. Please don't expect to get instant pure white teeth in one session!
PROMO: Lush Aesthetics is running a Mothers' Day competition till this Sunday! All you have to do is snap a photo with your mum, follow @lushaesthetics on Instagram, hashtag #lushaesthetics and #lushmoms, and in your caption, state why you love your mum. Three pairs of winners (both mum and child) will be chosen – one for teeth whitening, one for facial and one for fat freeze!