I've been to the south of New Zealand four years ago (see my posts on Queenstown, Wanaka and Mount Cook) and it is so beautiful there that when my friends suggested going there for a holiday, I said yes without hesitation. Previously I went in the summer and now it's winter, so that will already be a little different. AND we decided we were gonna slum it out in a campervan – yes, five adults and one two-year-old in a confined space for 11 days. (Don't worry, we are still friends.)
We flew into Christchurch on Singapore Airlines and arrived at around 9am in the morning. There was a shuttle service to bring us to the campervan rental areas so we could pick it up. We went with Britz and all in all, rental of the campervan (with some add-ons) and fuel for 10 days cost us about S$2,795 for 5 adults and a baby. [I will do a separate post on the whole campervan experience and link it here after.]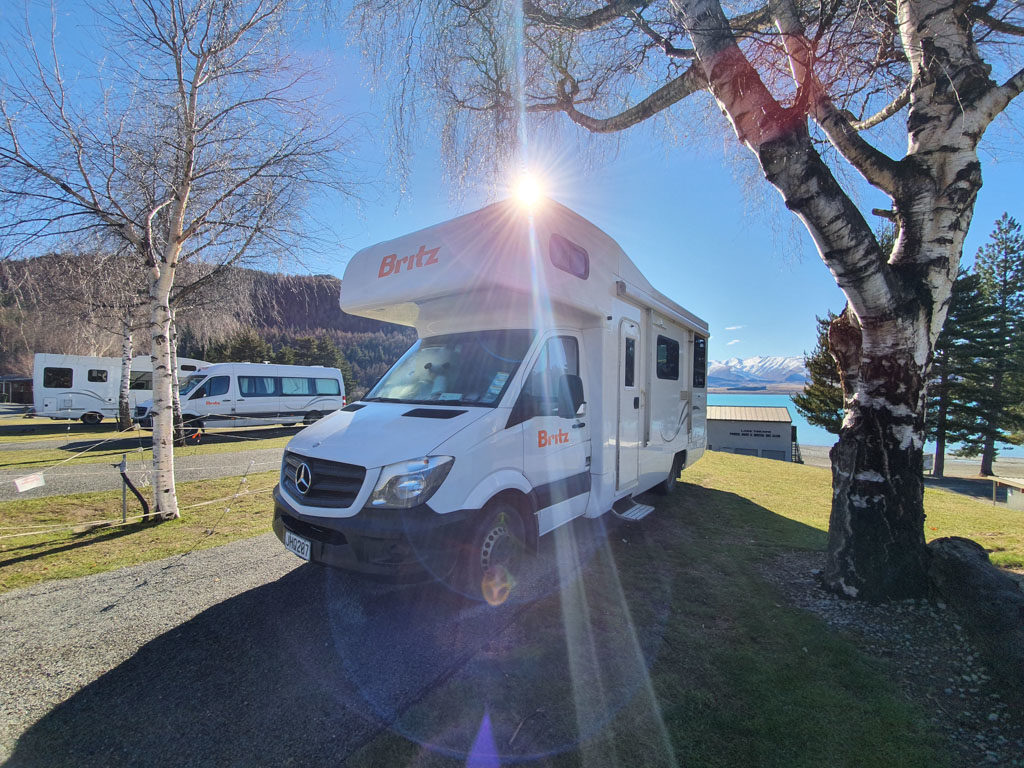 Lake Tekapo
After we settled into the campervan, we drove to our first destination – Lake Tekapo. It took us about four hours to drive over and it was raining when we got there, so dismal! We checked into our holiday park first then went off to search for dinner but most stores were closed. We managed to find a steakhouse which was warm and nice that I didn't wanna get back out into the cold.
Where we stayed: Lake Tekapo Motels & Holiday Park
The next morning we woke up to -1 degrees Celsius and Ian said let's go running! I was quite reluctant because I really don't like the cold. But I decided to just man up and do it! It was horrible for the first 10 minutes and after that it was fine, as long as you keep moving.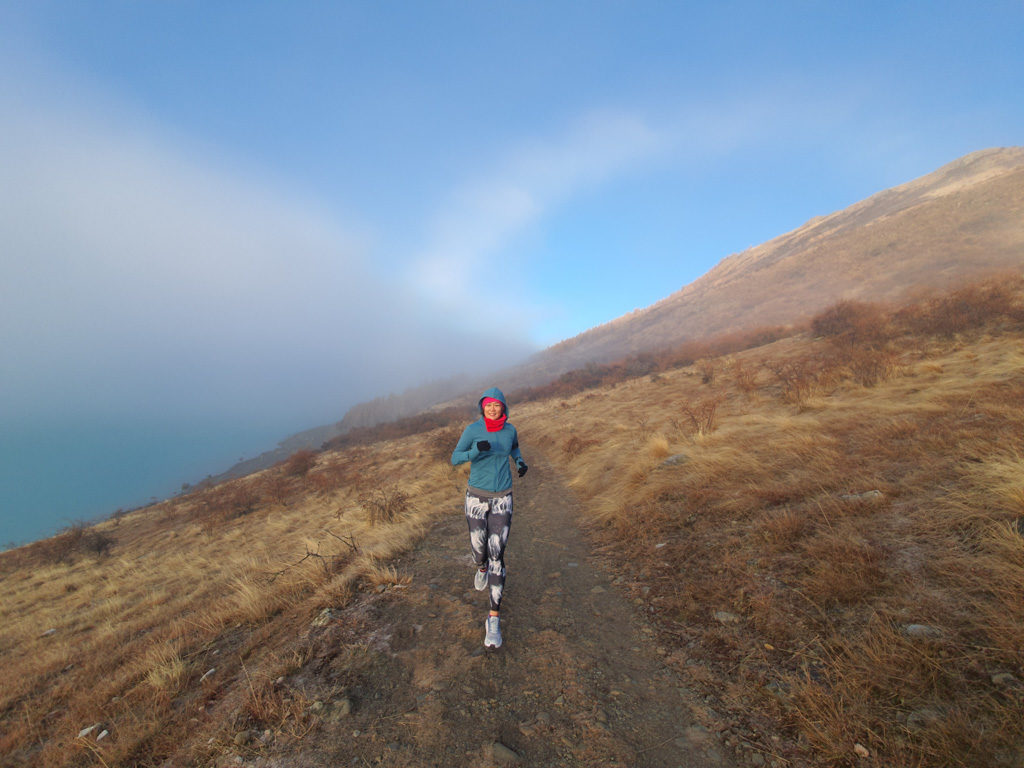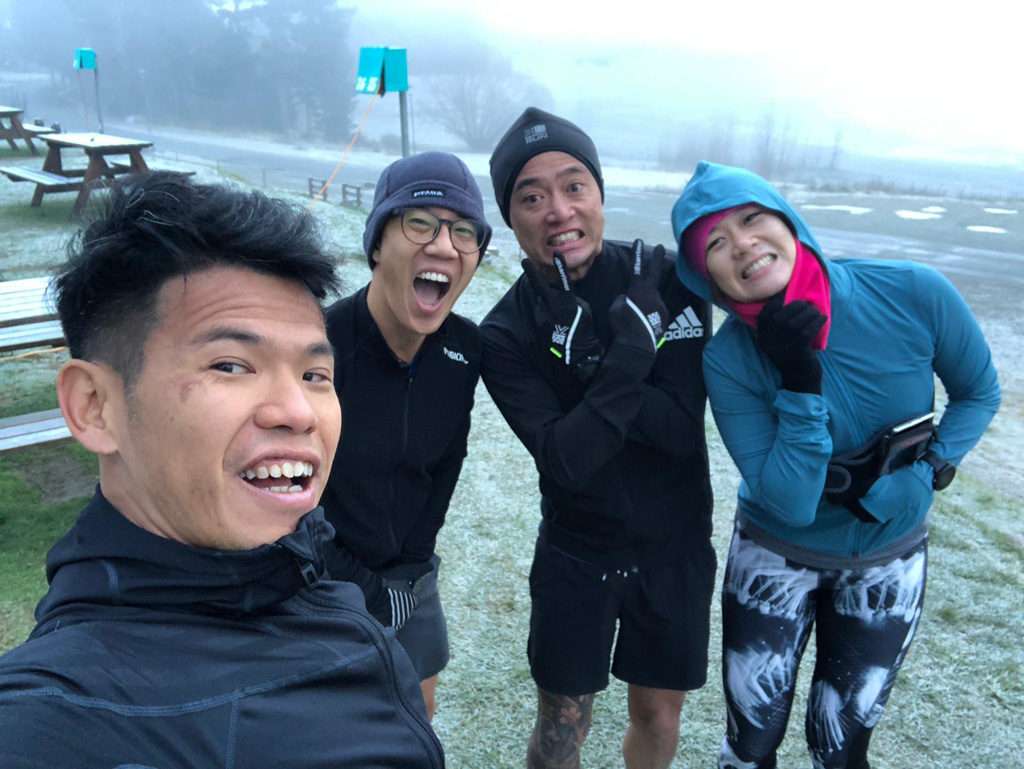 While we were out running, Jaime kindly cooked breakfast for us in the campervan so we got back to the wonderful smells of eggs and bacon. After breakfast and a shower, we decided to go back to Lake Tekapo again. It wasn't rainy this time but I felt the view was not quite the same without the lupins that bloom in the summer.
Lake Pukaki
Off to Lake Pukaki next, which was only a 30-minute drive from Lake Tekapo. This lake is beautiful – look at how BLUE the water is.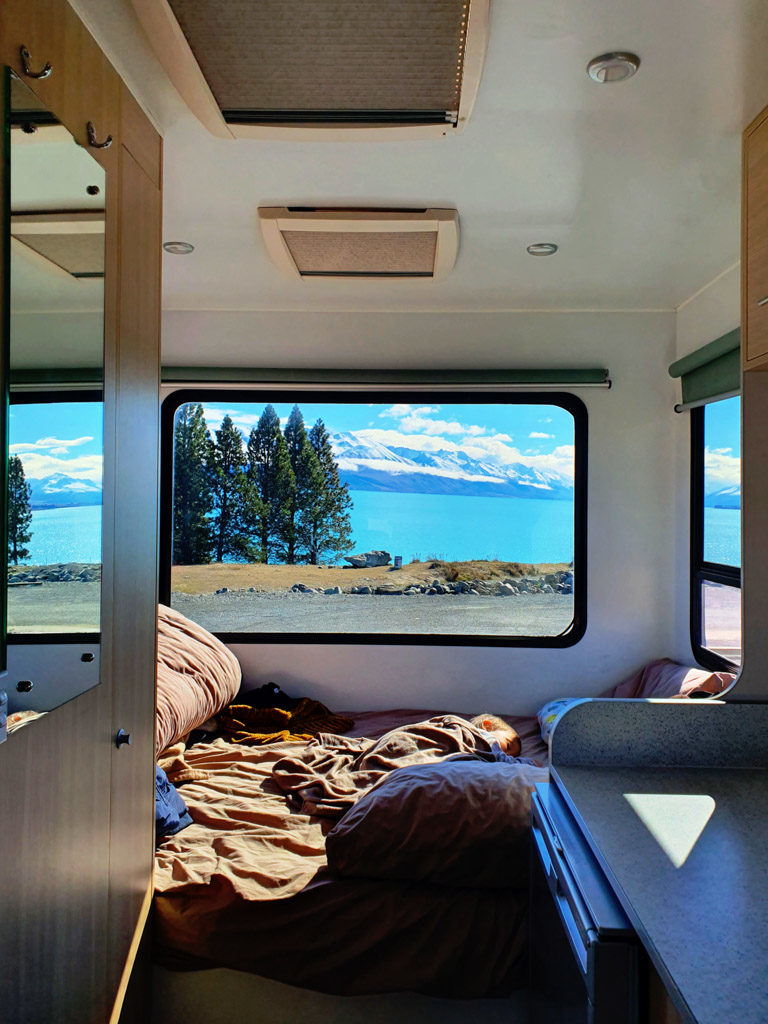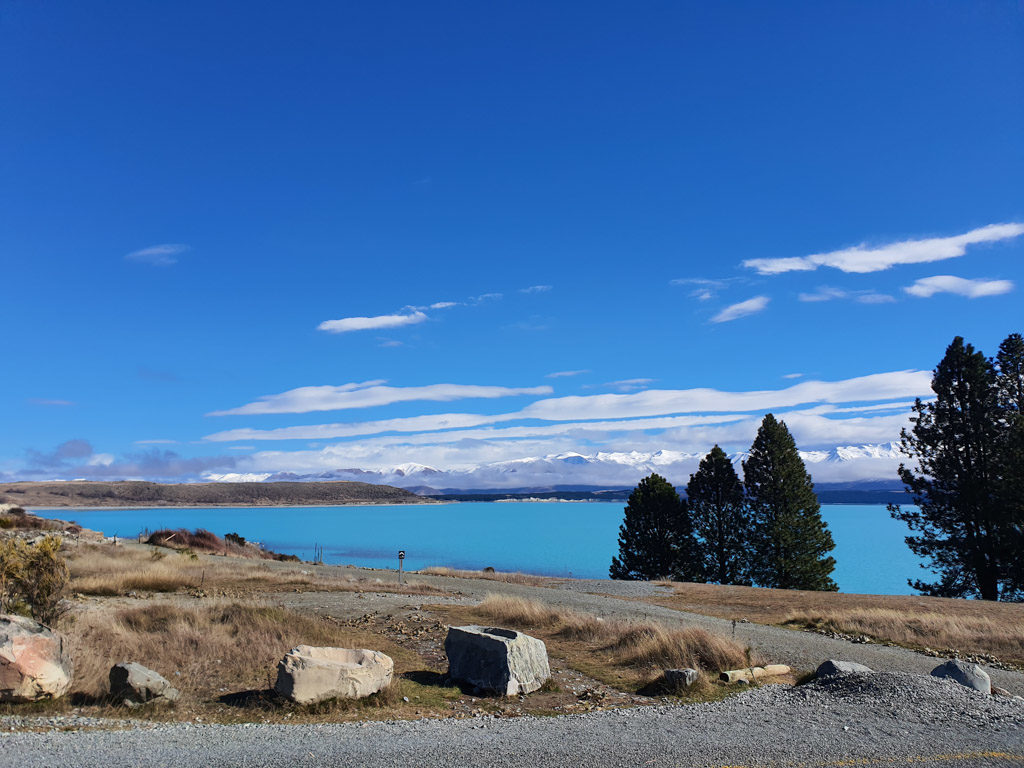 Queenstown
After Lake Pukaki we started the drive to Queenstown, which took about three hours but because we stopped for lunch and tea breaks, we reached Queenstown quite late. It was already dark by the time we got there, so we just checked into our holiday park and headed to Fergburger for dinner.
Fergburger only has one outlet in the world, right there in Queenstown hence the hype. There is almost always a queue unless you go at odd hours. I waited about half hour, which wasn't too bad! I felt that the burgers shrank and wasn't as impressive was what I had back in 2015. There's also a Fergbakery and a Mrs Ferg gelato shop.
Where we stayed: Queeenstown Lakeview Holiday Park
The next morning we walked down to the town and browsed through some shops, while looking for a cafe to have brunch at. I recall Vudu Cafe & Larder was good but it's always crowded and so hard to get a seat at!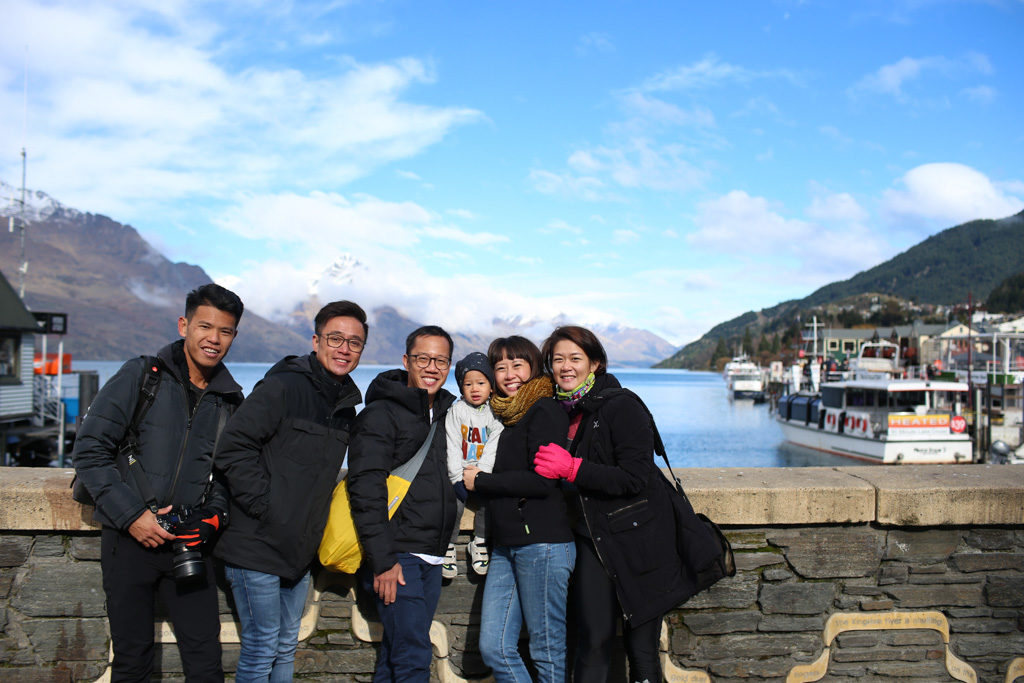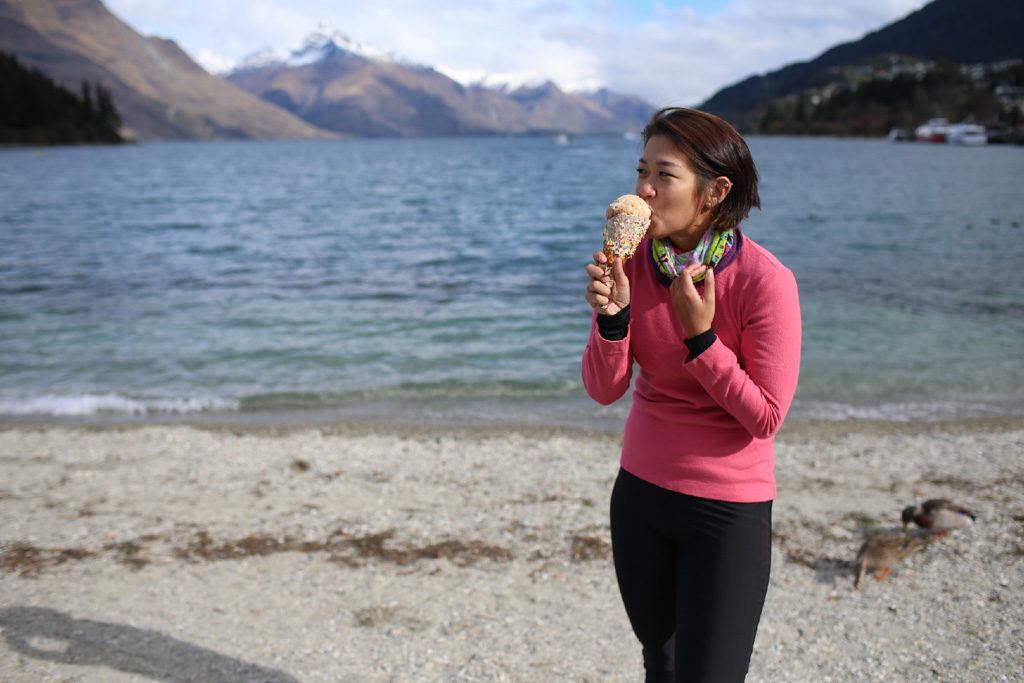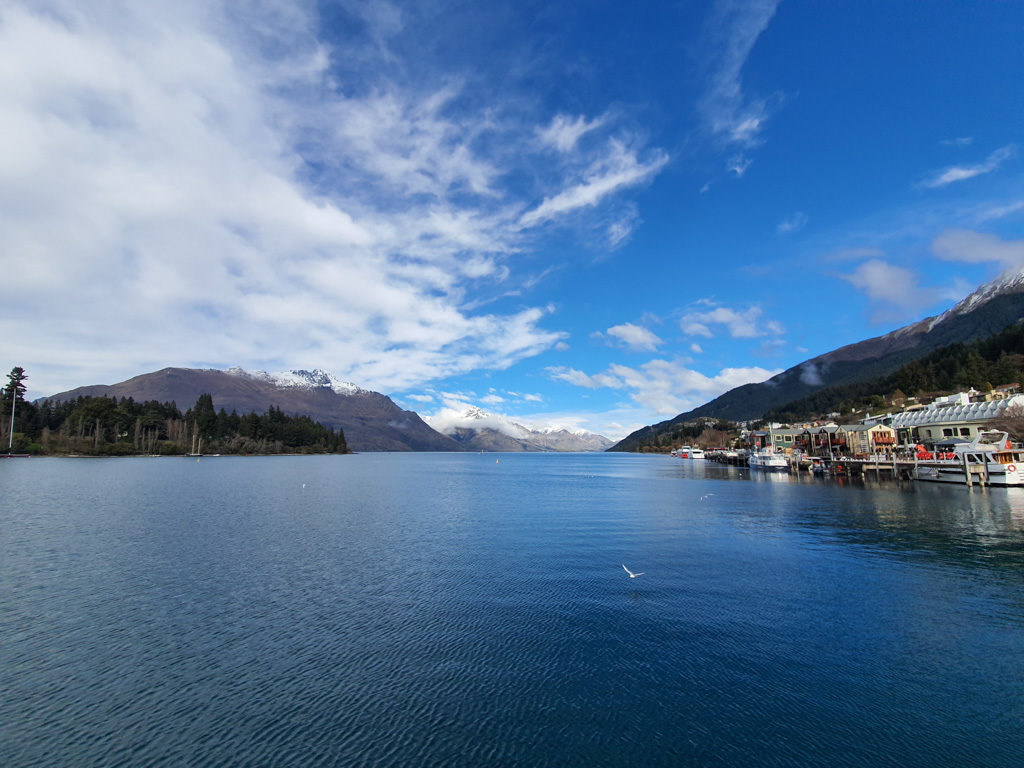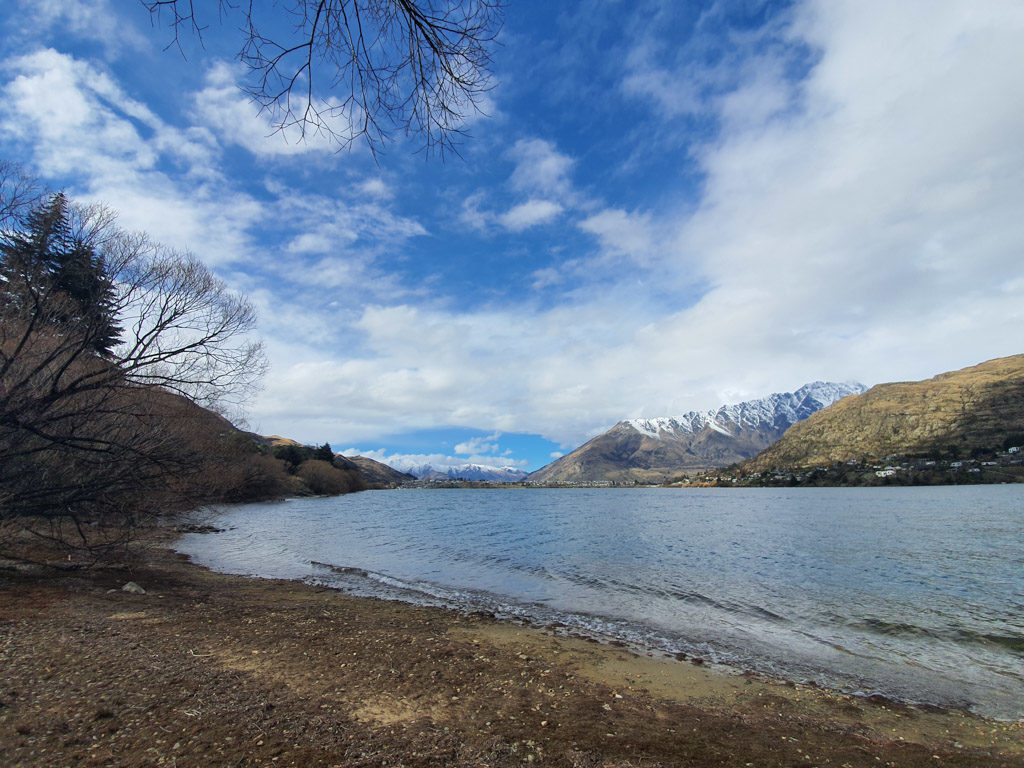 The last time I stayed at The Rees and I recall the lakeside having many pretty photogenic spots, like this photo above. This is slightly out of the town centre so take some time to go there and have a stroll along the lake. And if you really like onsen, go to the Onsen Hot Pools (advance reservation required). We wanted to go hang gliding but we didn't have time so not this round!
Milford Sound
Queenstown to Milford Sound is a long drive, so we broke it up and stayed at Te Anau for one night. It was only about two over hours to get to Te Anau from Queenstown. There isn't much to do there and there weren't many choices for food. We found an Italian diner for dinner so pizza night it was!
Where we stayed: Getaway Te Anau Holiday Park & Apartments
After cooking breakfast at the common kitchen, we started our drive to Milford Sound. This took us about three hours. Along the way you will see some snow-covered grounds and I'm like, oh yes we really are in winter!
We booked a cruise tour and lucky us, we had fantastic weather because 2/3 of the year it rains in Milford Sound. We even got to see dolphins! The cruise tour took about 1 hour 45 minutes and it brought us close to the waterfalls.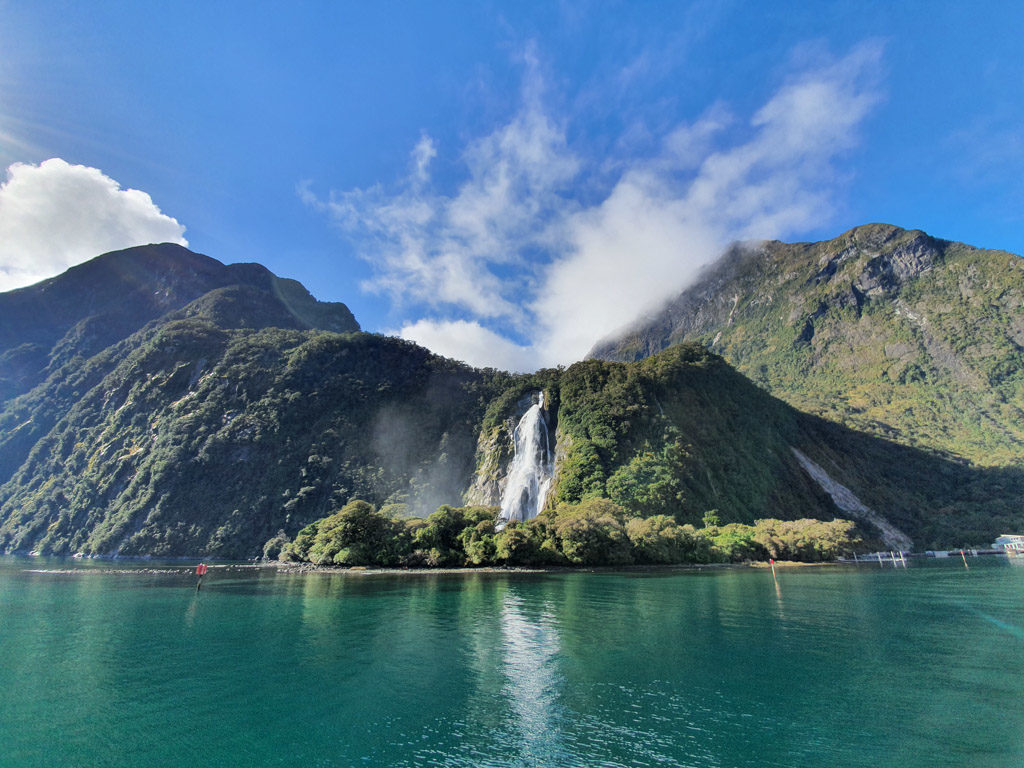 We saw lots of RAINBOWS too!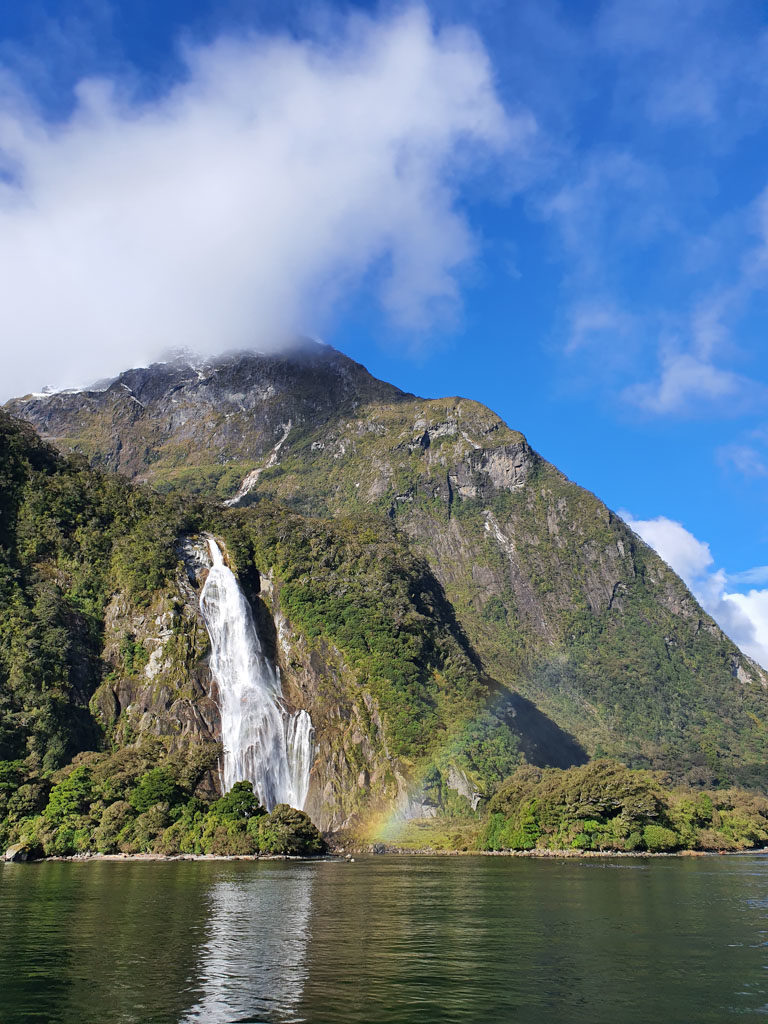 Take note that there is no reception in Milford Sound – so I was offline for 22 hours! No mobile data connection and no wifi!! Well, you can try to buy wifi at the holiday park but it is intermittent and spotty, so I didn't bother. It's always nice to switch off eh!
Where we stayed: Milford Sound Lodge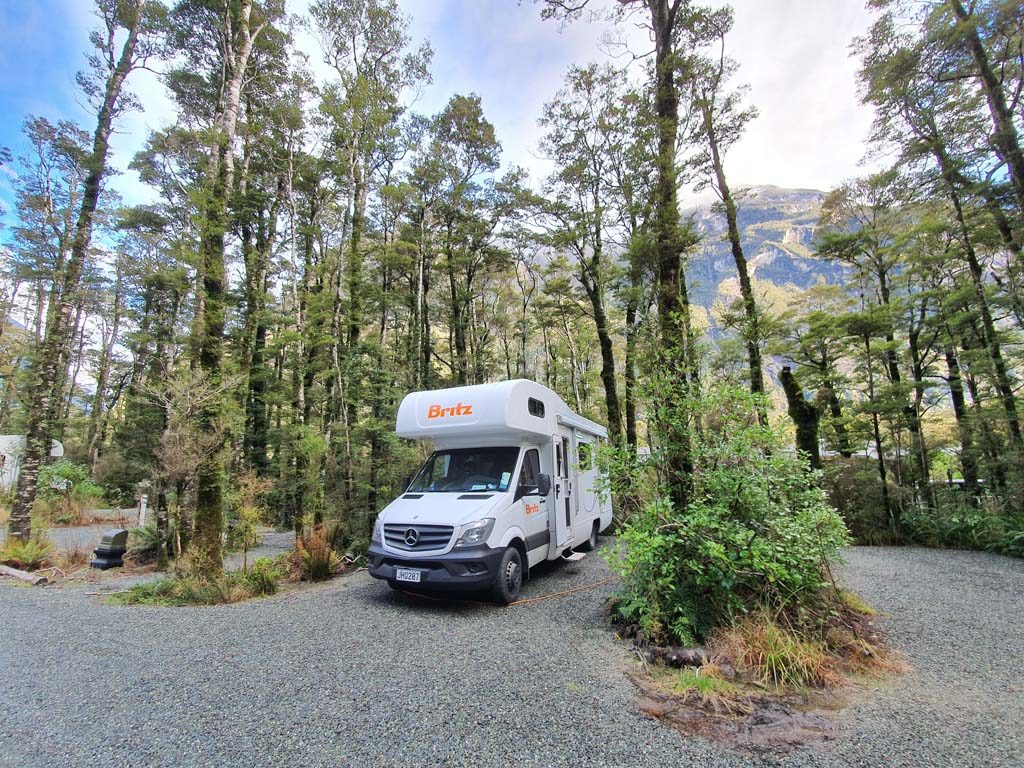 There was still daylight after we finished with the cruise tour, so we decided to get a run in. We were on the 2pm cruise tour and I think we were the last ones so the whole area was empty, with no traffic on the road. I liked the quiet and there's a little hiking trail for you to run on too.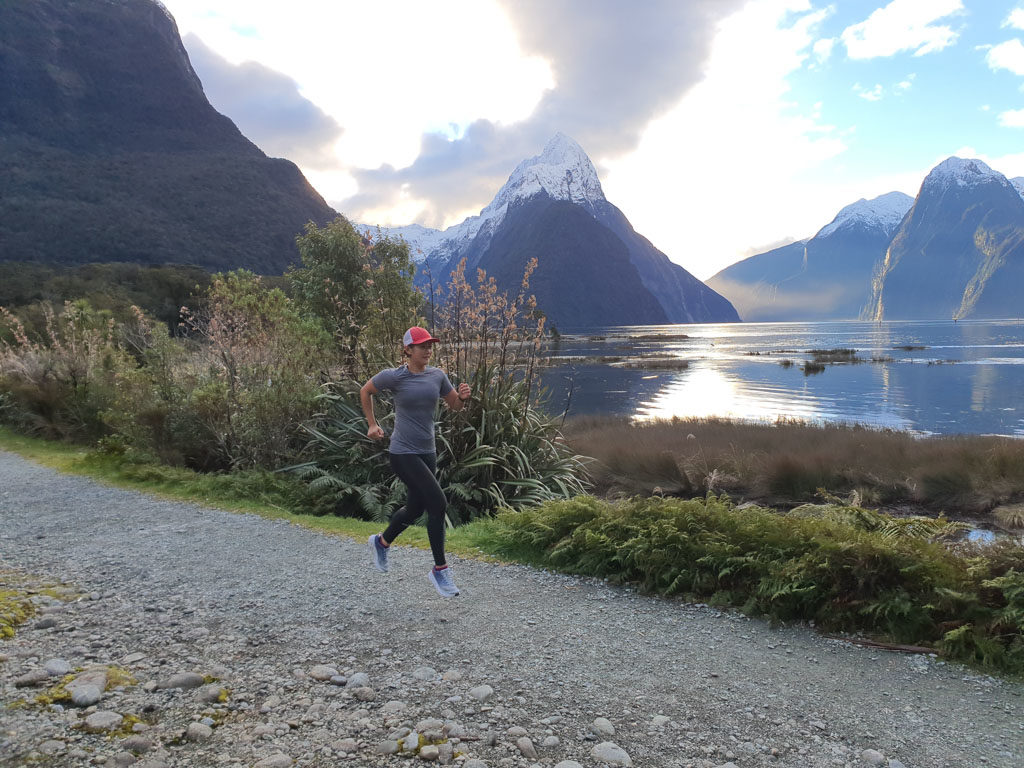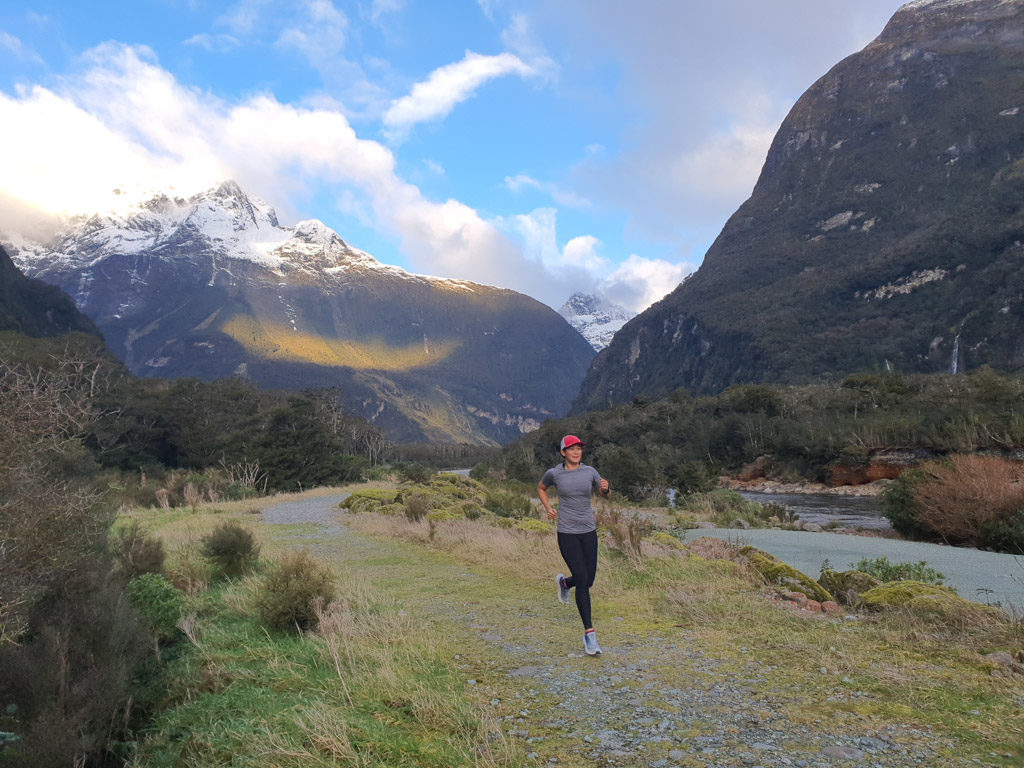 The next morning we cooked breakfast at the common kitchen again, before setting off for Wanaka. This was a long drive of five hours so we spent most of the day on the road. These photos below were taken along Milford Road, as we were leaving,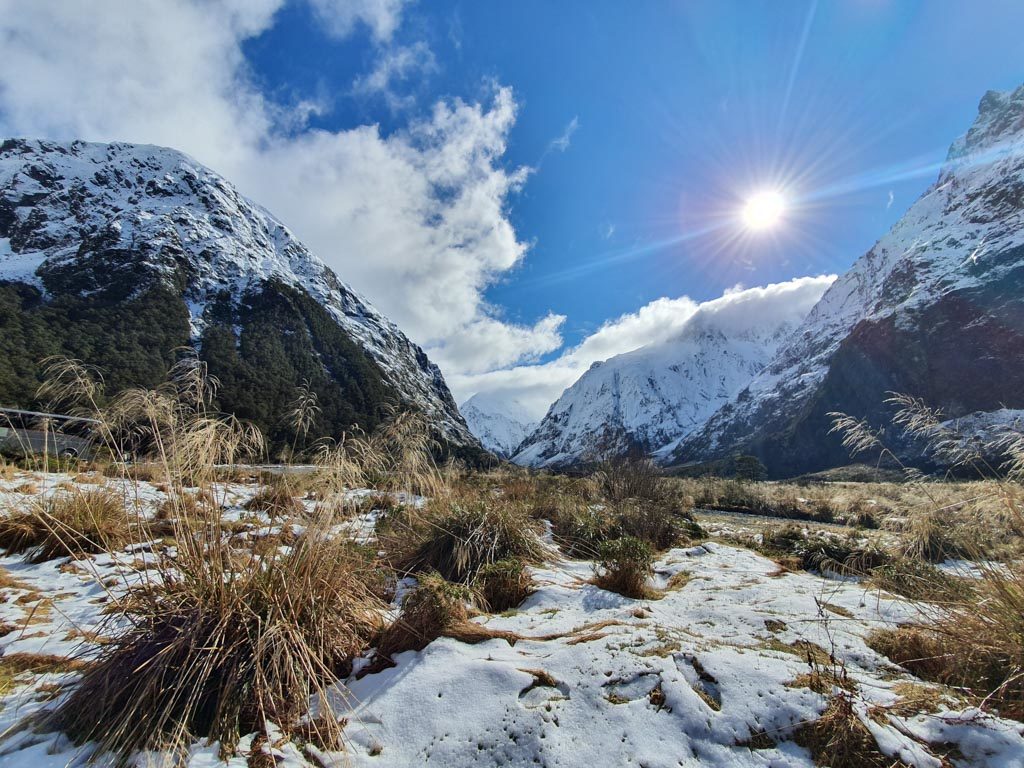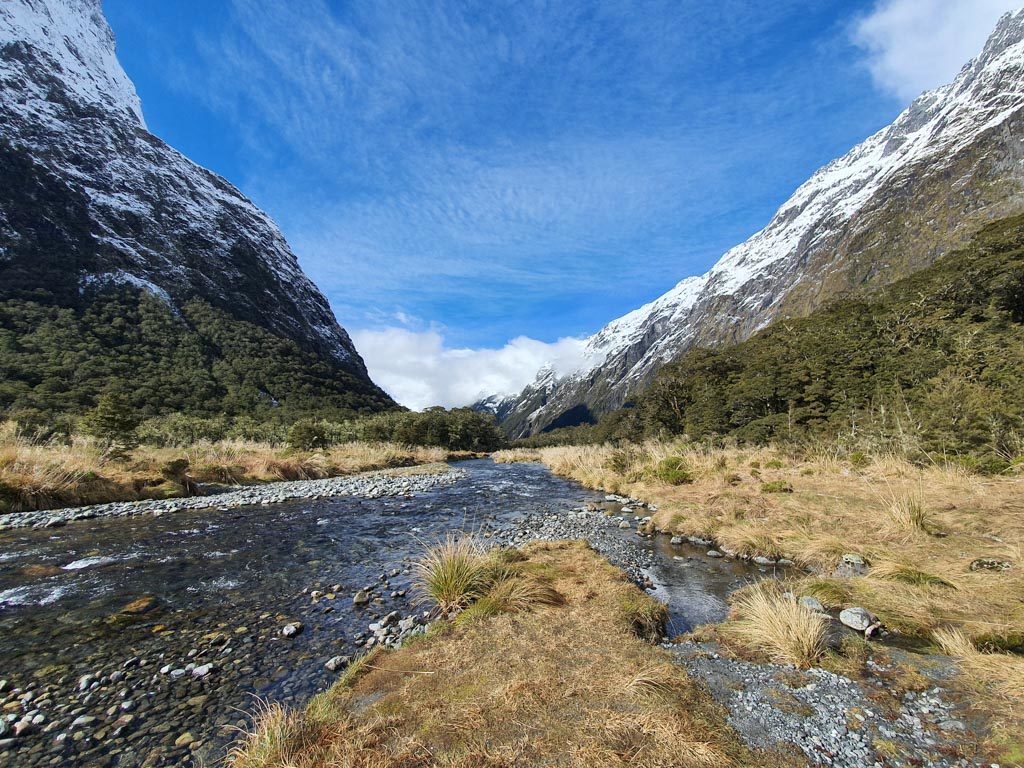 Somewhere along the route we also stopped by Mirror Lakes. Can you see the reflection of the mountains in the water? AMAZING.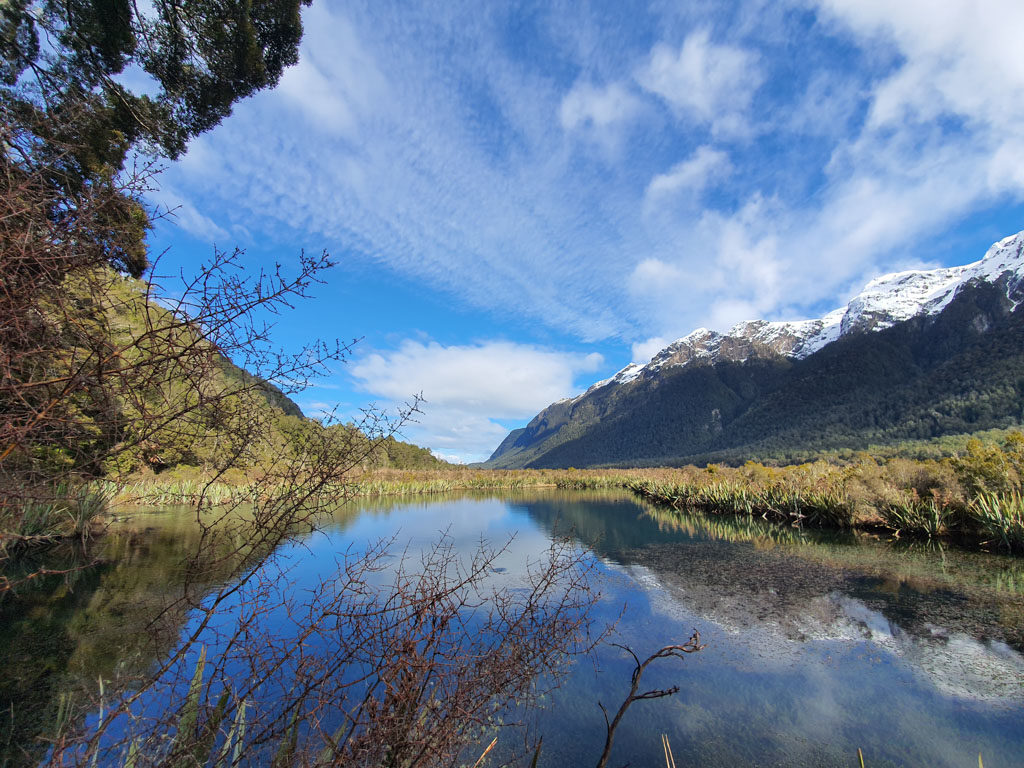 Wanaka
By the time we got to Wanaka it was already dark so we checked into our holiday park and went for dinner. A lot of the restaurants were full, but we managed to find seats at Alchemy.
Where we stayed: Wanaka Lakeview Holiday Park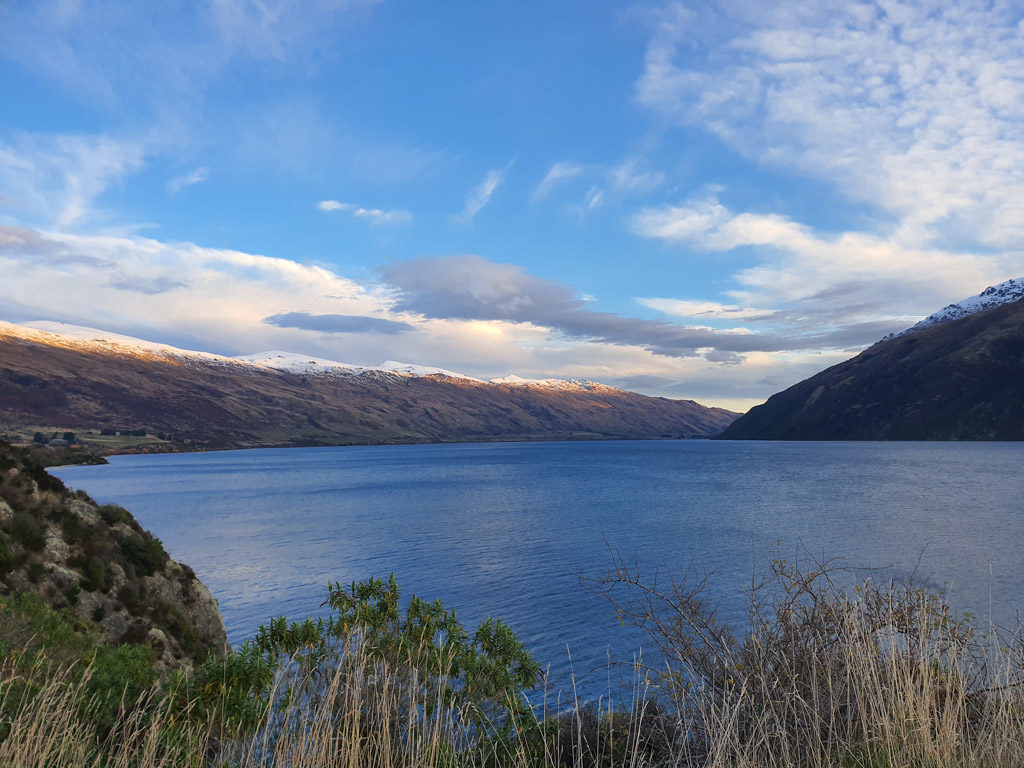 We spent two nights in Wanaka, because I wanted to allocate more time to explore the place. This is probably my favourite place in the south of New Zealand.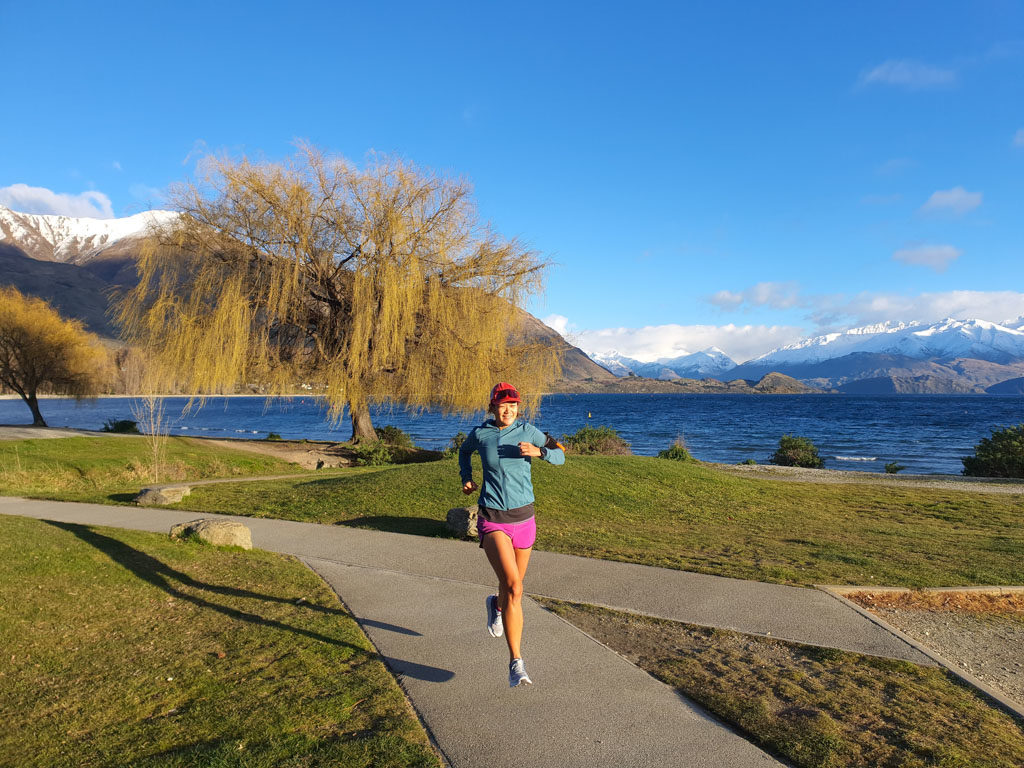 The weather was so good the next day that I could be a hero and wear shorts to run. I was gonna take my jacket off too but there was a little bit of wind. Running around the lake was SO BEAUTIFUL; hands down one of the most scenic runs I've ever done in my life!
You see, with a run route like that, can you blame me for disrupting my run with multiple photo taking sessions? 😀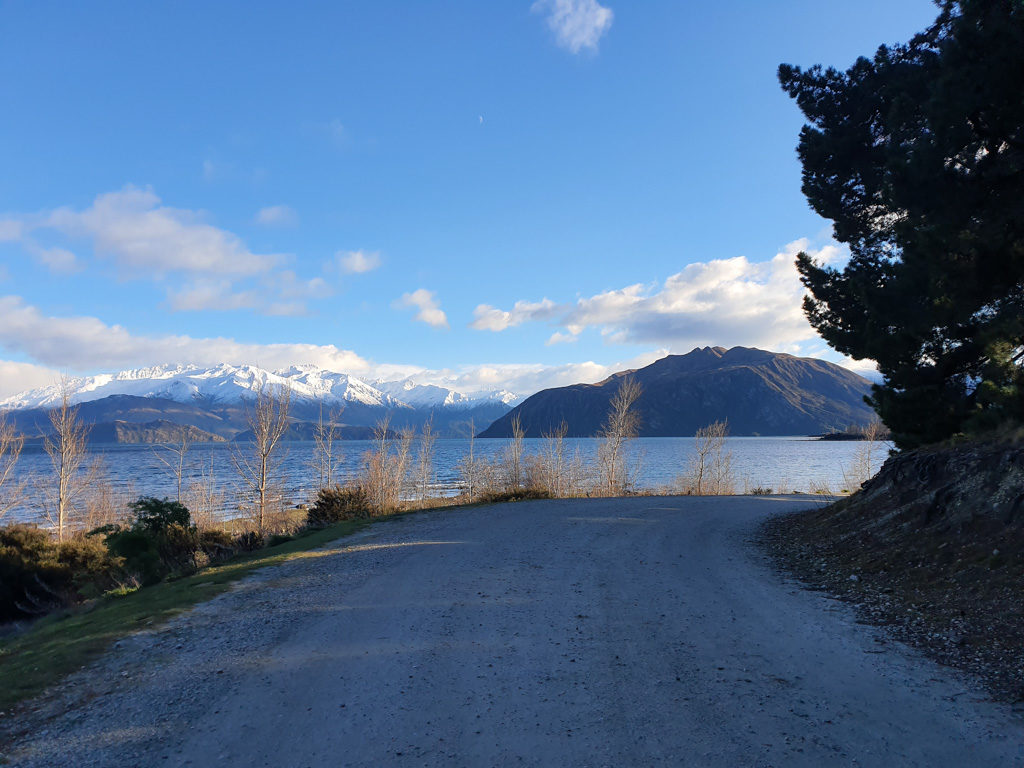 We bought some sandwiches and pies from a shop and headed our way towards Rob Roy Glacier. This is a lookout point of Lake Wanaka: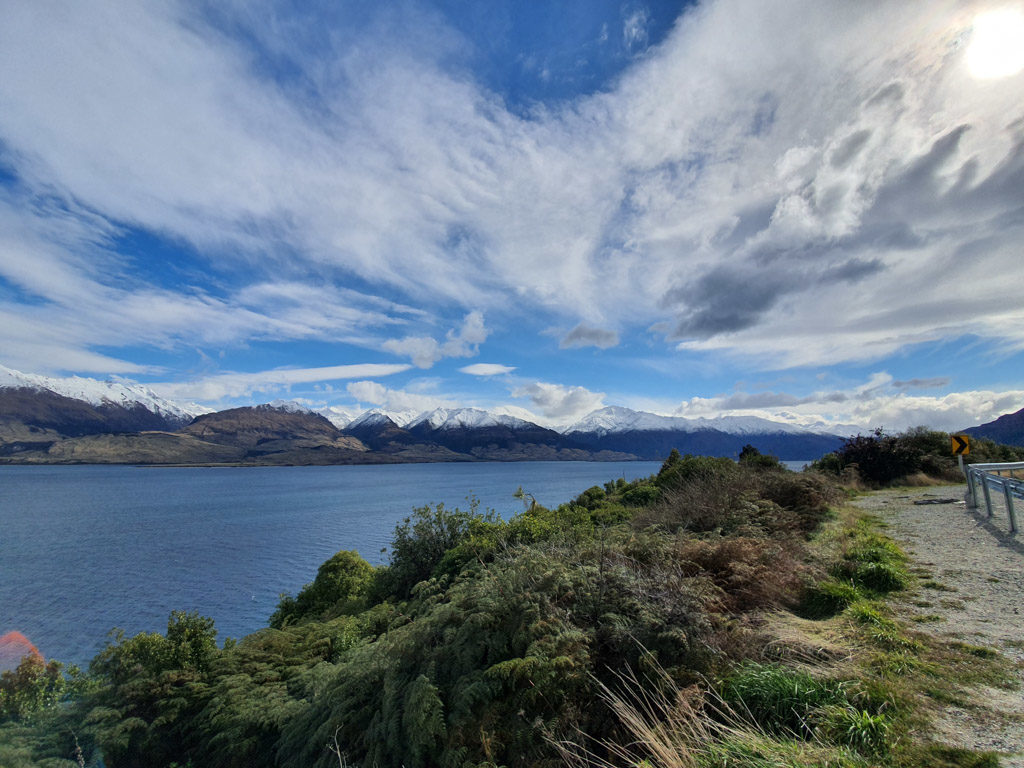 The drive to Rob Roy Glacier is bumpy because of the unsealed roads and river crossings, so it took us quite long to get there. Unfortunately, Rob Roy Glacier Track was closed!! URGH!! I remember how beautiful it was up there at the top, oh man!!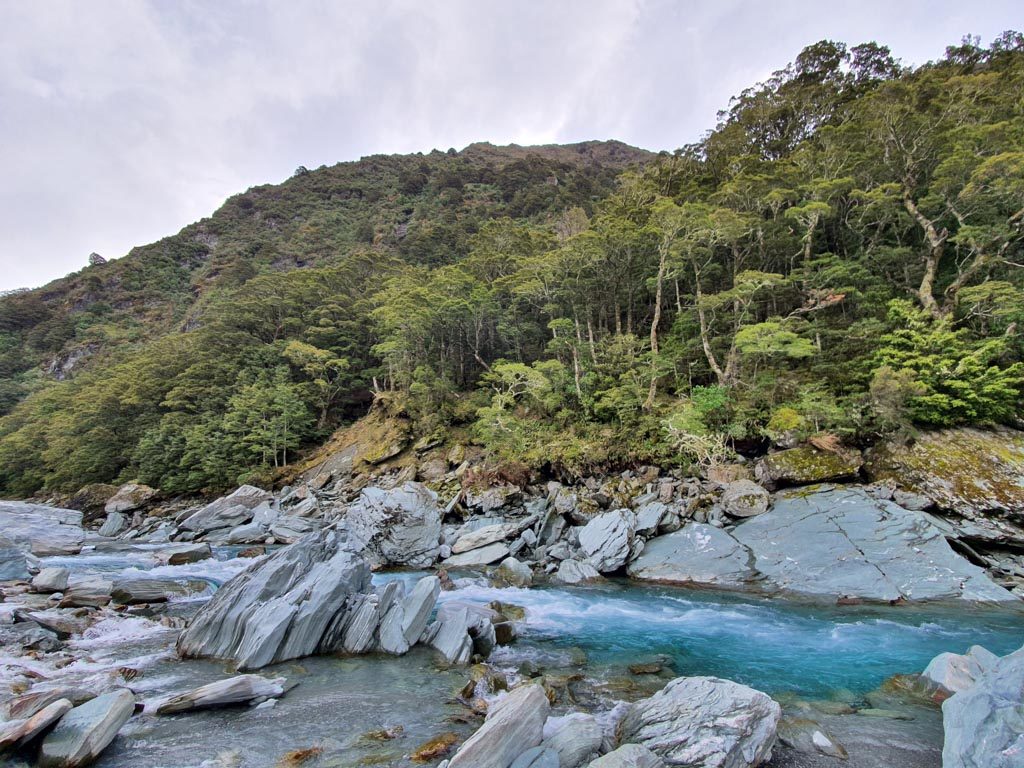 It's alright, we still had a nice walk anyway.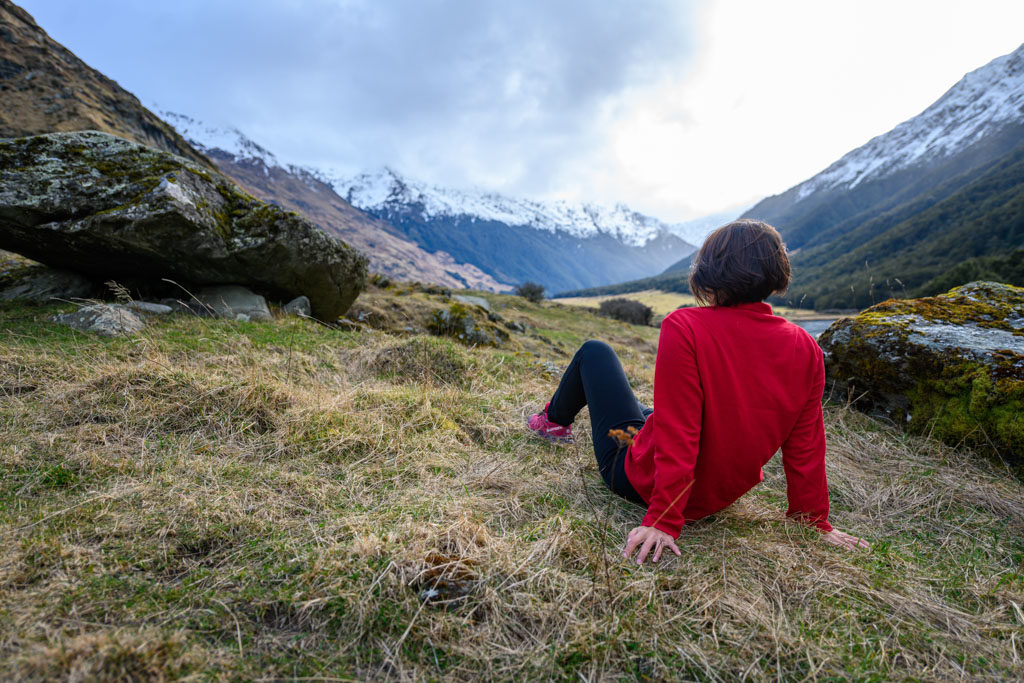 Another good one to climb will be Roys Peak but it will take a long time and we didn't have the time.
On the day we left Wanaka, we popped into Wanaka Lavender Farm for a bit. There are no lavender blooms at this time of the year but we got to see some farm animals like alpacas, which you can feed! It was only NZ$5 per entry for adults, not inclusive of the animal food. I loved the smell in the store though – made me buy so many lavender items!
Franz Josef
The drive to Franz Josef from Wanaka was a long one, easily over five hours because the roads are windy around mountains. It wasn't the most comfortable driving there in our campervan either. We got to Franz Josef in the early evening, so we checked into our holiday park and went to walk around the really small town. There isn't much there, just a couple of restaurants, gift shops, supermarkets, helicopter tour companies and a kiwi centre.
Where we stayed: Rainforest Holiday Park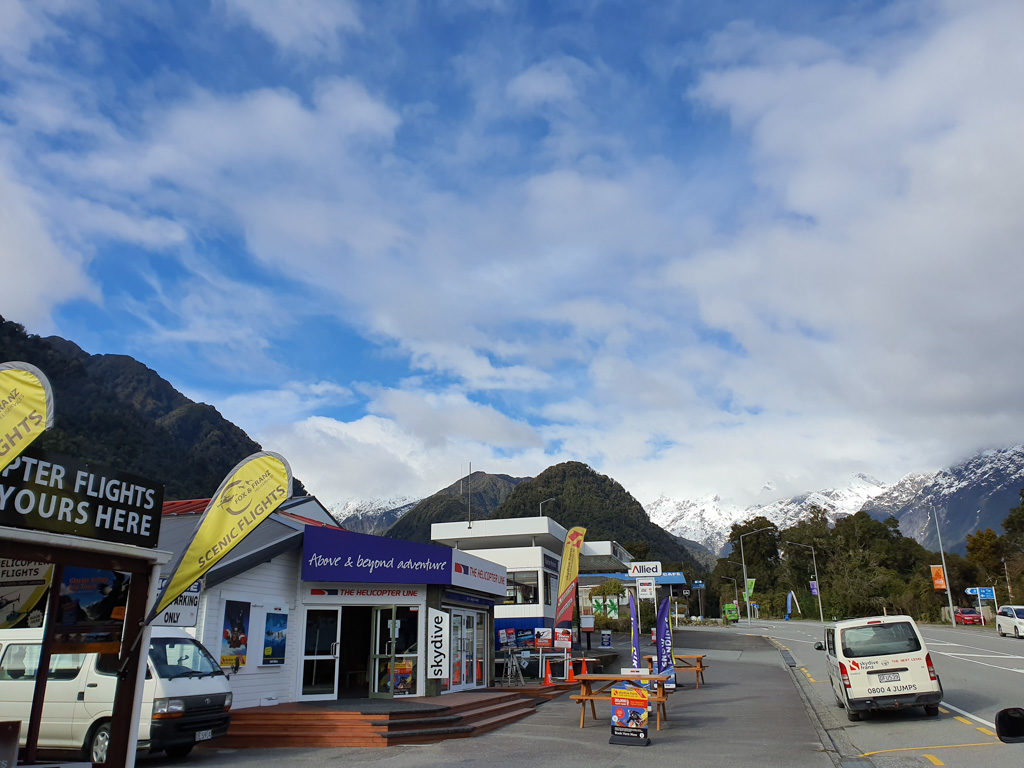 We booked a heli-hike with Franz Josef Glacier Guides through a third-party website Backpacker Deals and I was all excited about it, only to realise that they were fully booked when we showed up for it! Apparently Backpacker Deals does not reflect the live booking status and they still charged us the full price. Shucks!
There was another company called Helicopter Line that does heli-hikes too and we were diverted there as they had space on their 1.30pm flight, but that was cancelled at 12.45pm because of weather. OH NO.
I was really sad because I was looking forward to it, but oh well. Moral of the story? Book directly with the service provider and book well in advance!
We managed to get a short run in anyway and we also decided to check into a three-bedroom lodge, complete with kitchen, washing machine and dryer, for one night just so we could decompress. After being confined in a tight space for so many days, the personal space (and physical space) felt so abundant!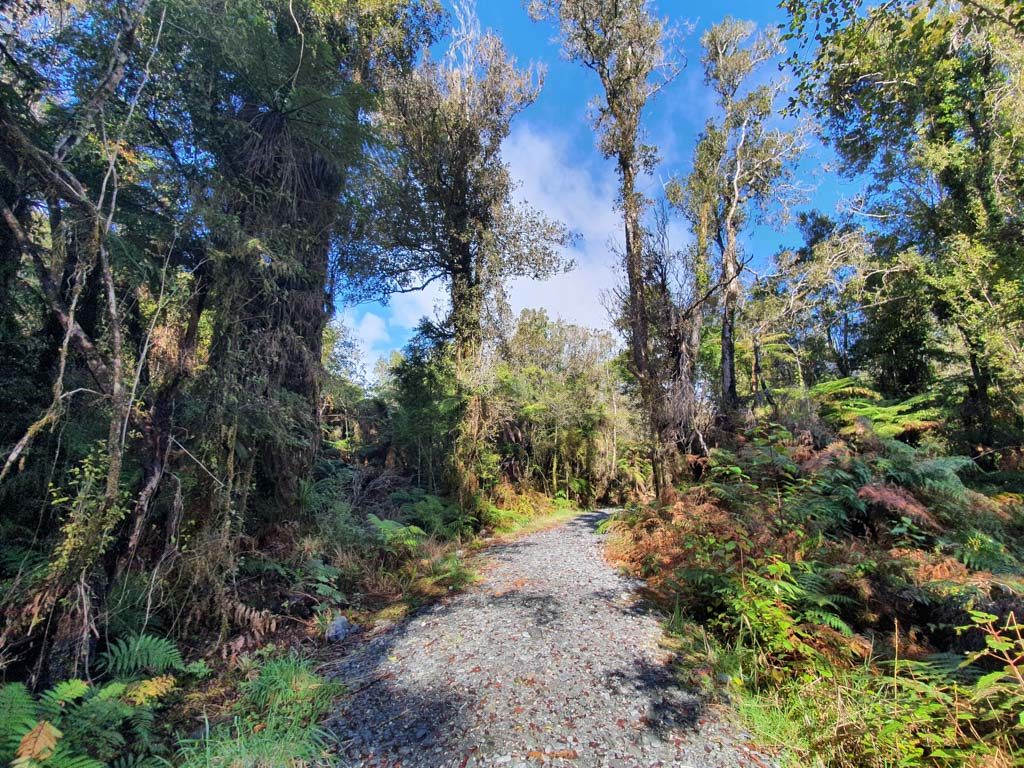 That was pretty much it for this trip. On our last full day in New Zealand, we drove the five to six hours back to Christchurch (thankfully Arthur's Pass was opened). We had dinner at a Japanese restaurant, which was expensive but I missed Asian food!
To sum it up, visiting in the summer has nicer photos and more activities would be available I guess, because of better weather. Still, there were beautiful landscapes! We didn't pre-book any activities because we wanted to keep our schedule fluid, in case we decided to change our minds about a certain place or we were running late somewhere. I skipped Mount Cook because I've been there and chose to go to Franz Josef instead, but between the two, I would recommend Mount Cook.
If you have time… Onsen Hot Pools, bungee jumping, skydiving, hang gliding, glacier treks, heli-hikes – please do them all!!