I've taken Tough Princess (my road bike) to quite a few countries in the past year and I'm really excited to be able to add Japan to the list! In Part 1 of my Postcard from Hokkaido series, I was in Rumoi and Wakkanai. In Part 2 here, I went to a few more places – Toyotomi, Nakagawa and Tokachidake – all of which are in the northern part of Japan.
TOYOTOMI
After exploring the northernmost point of Japan, we headed to Toyotomi, which is also in the Soya subprefecture in Hokkaido. The Sarobetsu Plain, which is part of Rishiri-Rebun-Sarobetsu National Park, is located within Toyotomi and is famous for its hot springs! Ooh I love onsen!! Anyway, I didn't have time to visit any hot springs when I was there.
The guide from Cycling Frontier took me on this 20km hilly route around the farmlands – it goes up and down, up and down, with not many flats. Good thing is, there aren't many vehicles at all; in fact, I think there are more cows than cars! I understand that there is a cycling race held there every year which involves eight loops of this route! That's gonna hurt man!!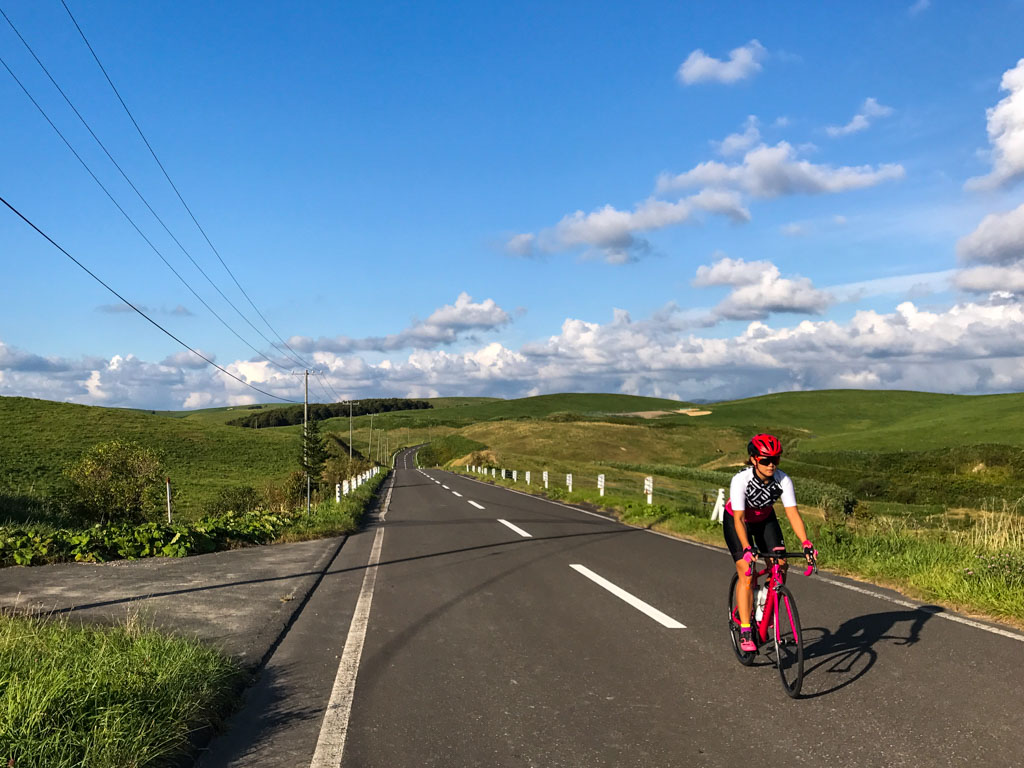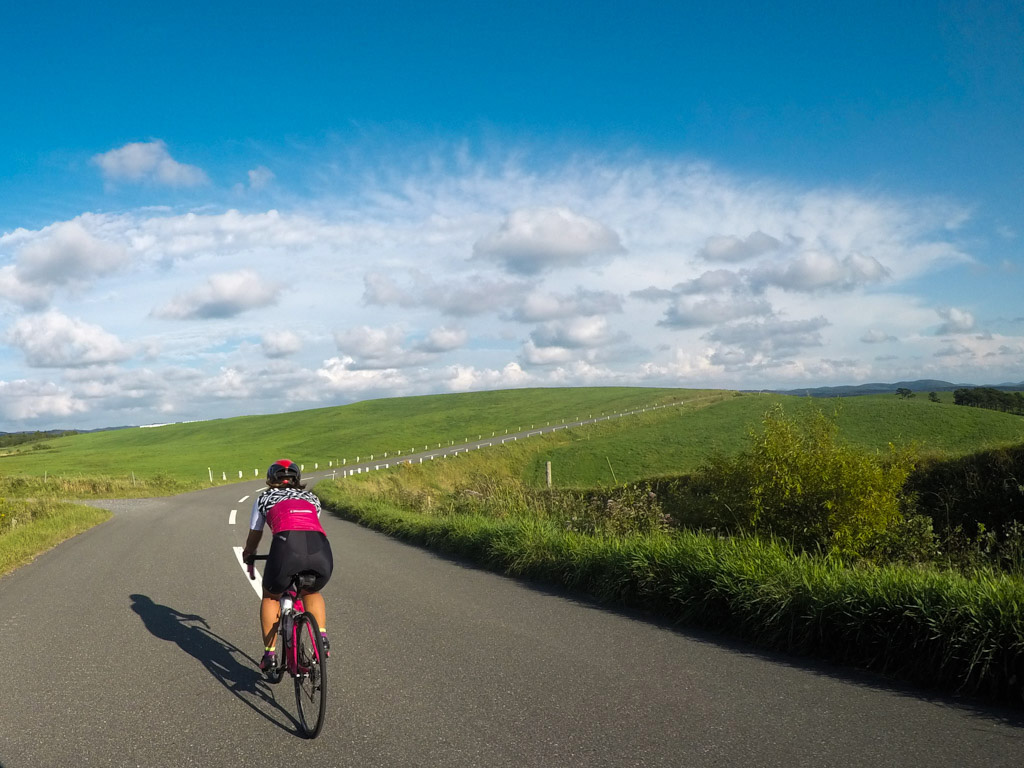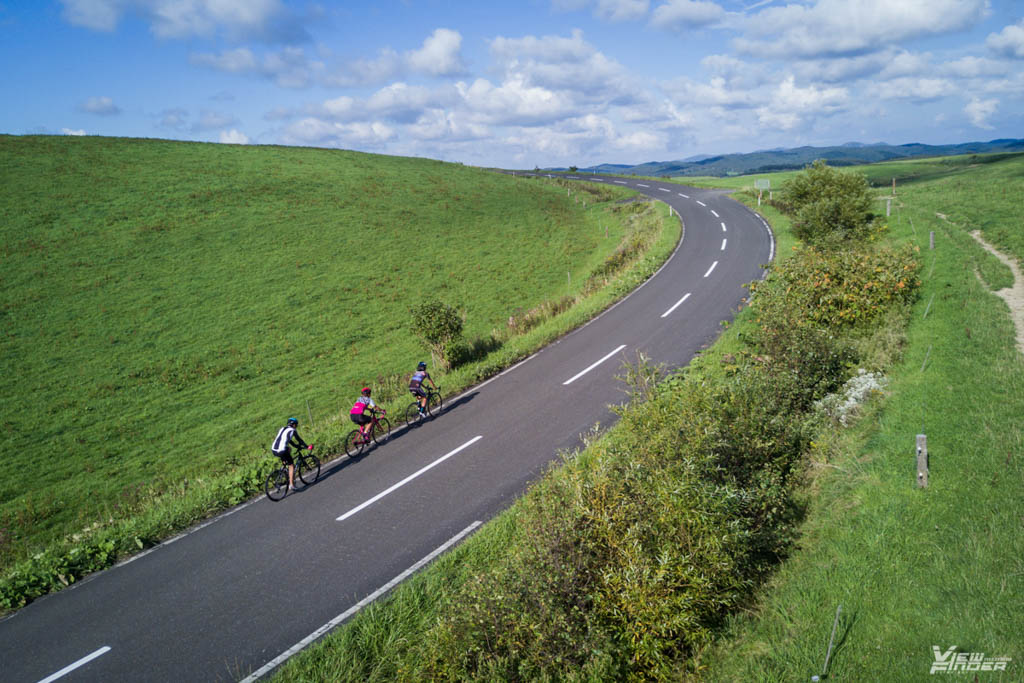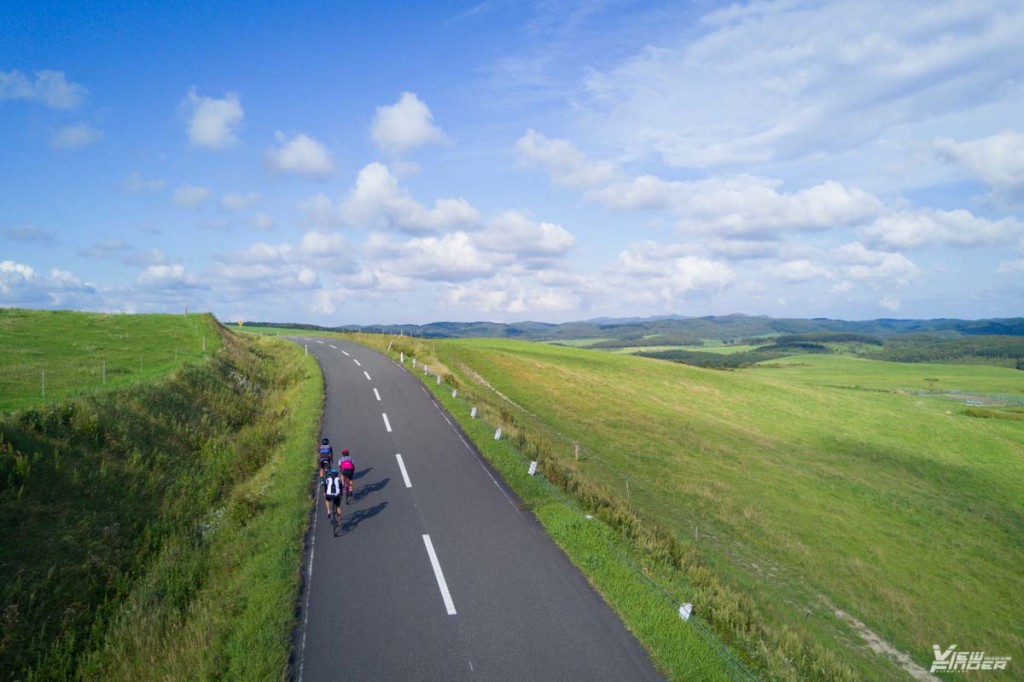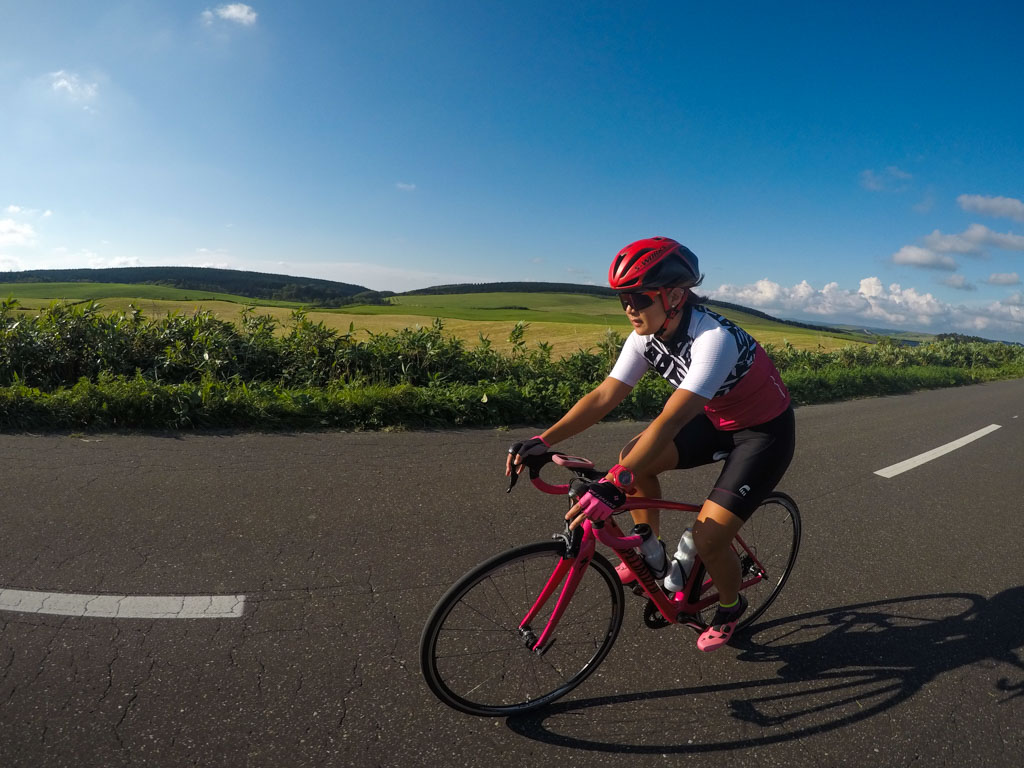 NAKAGAWA
After cycling through the grasslands of ranch farms and countless cows who stared curiously at this Ah Lian taking Instastories of them, it was time for some mountain biking. The guide drove us to Nakagawa-gun, a district located in the Kamikawa Subprefecture, of Hokkaido. Don't confuse it with another district with the same name in the Tokachi Subprefecture! We dropped our luggage off at the Ponpira Aqua Rizink hotel before heading to the bike shop to get some rental mountain bikes.
This is my first time on a mountain bike and I didn't have a problem riding it… until we hit the gravel. It was loose gravel and I got scared because I wasn't used to this kind of terrain. I've been cycling only on the roads for the past 1.5 years, stable and steady, and suddenly I was on this bike that swings left and right as you bounce up and down the rocky terrain, slipping and sliding along.
The route they took us on had quite a few upslopes and I had to get off the bike and push at some points – the mountain bike is much heavier! The downslopes however, were really scary. I was screaming my way down so loudly, much to everyone's amusement. I was worried I might fall off, with the way I was sliding and bouncing, so I tried my best to keep my elbows relaxed. Nope I didn't fall, but boy was that one heck of an experience. I think I will stick to road cycling for now, but I have renewed respect for mountain bikers man! It's no wonder they have such awesome handling skills, heh.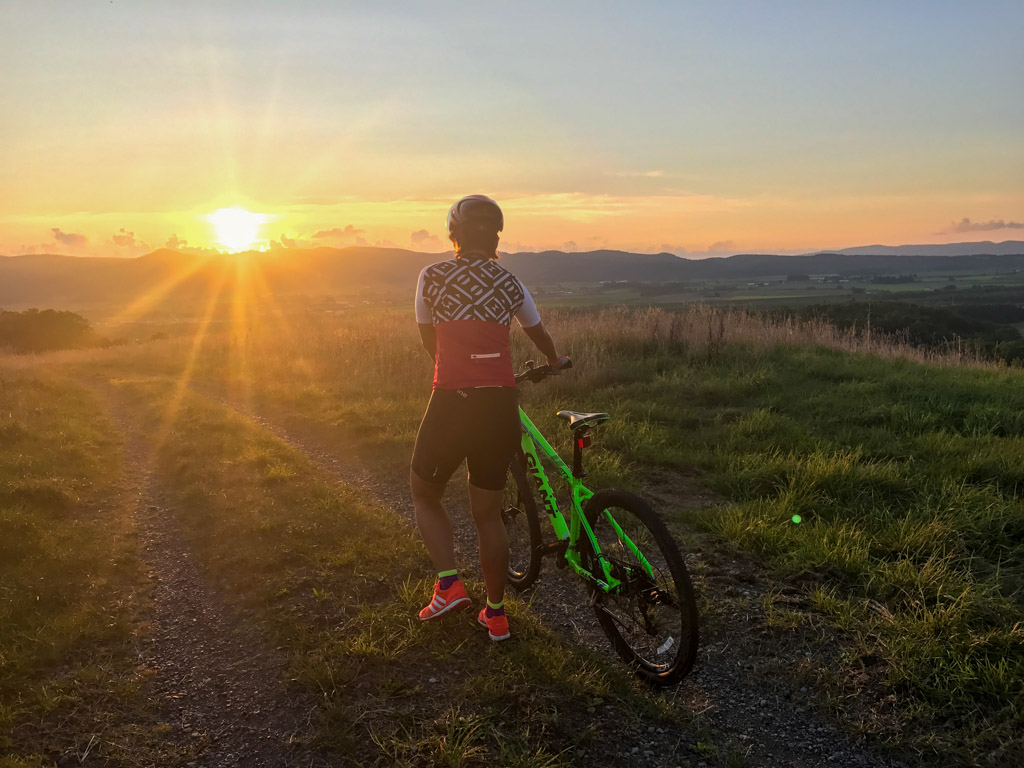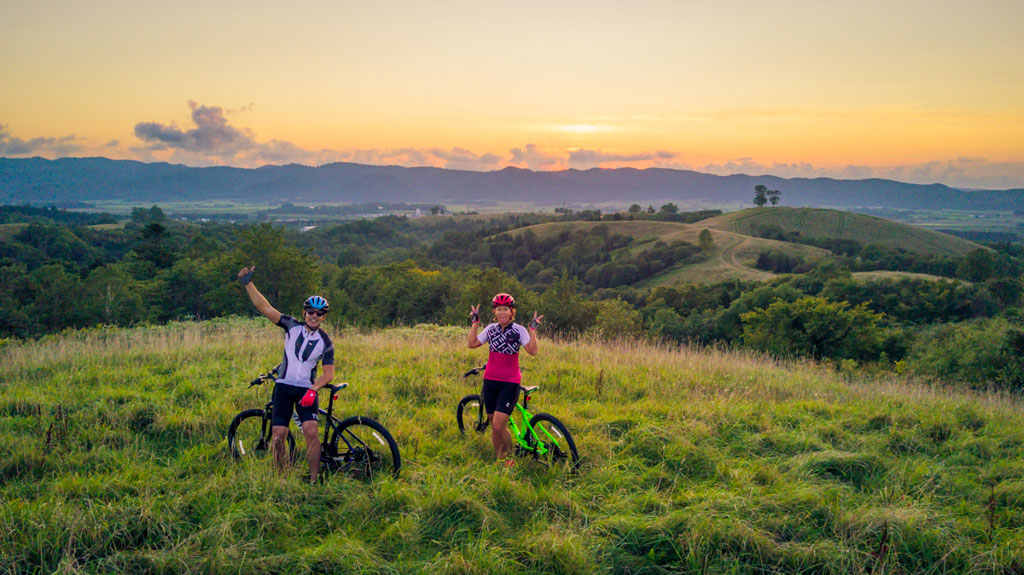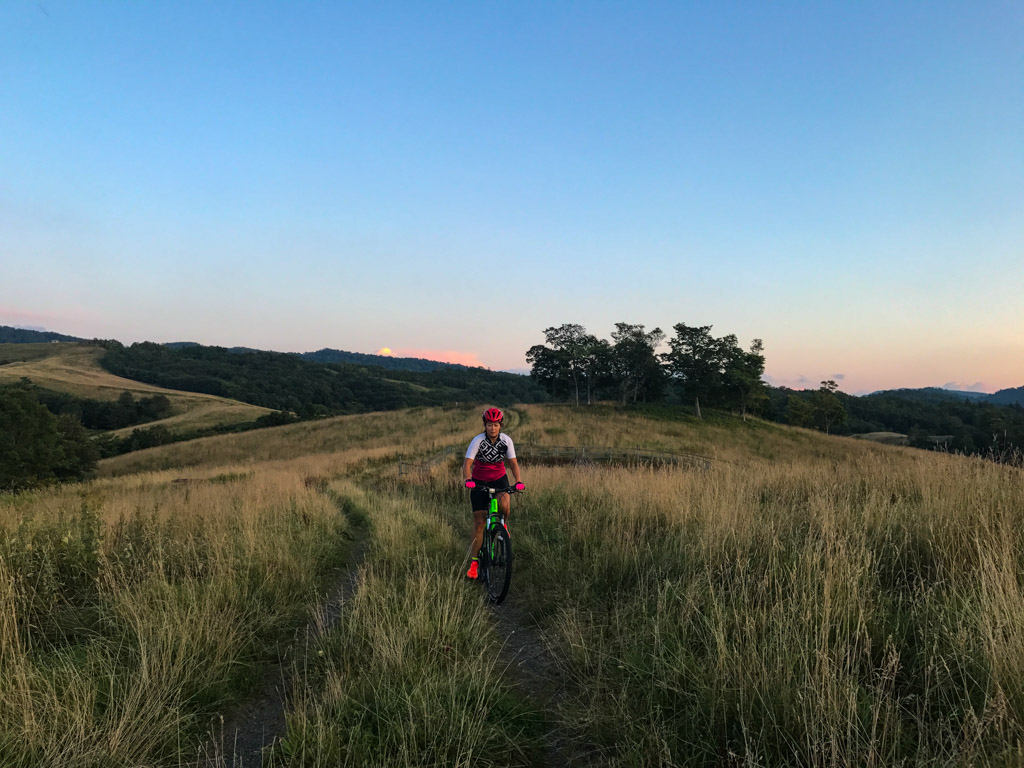 BIEI
We were supposed to do some cycling at Biei, but the guide advised against it as it was a Saturday and the tourists will be in full flock. Hence we just headed to the must-see Blue Pond – which was apparently once a default wallpaper for Microsoft. Its name is as literal as it can get – a BLUE POND. What do you see? A BLUE POND!
And this picture I took is raw – no filters at all. That's how blue it is! This pond wasn't a tourist spot until recent years. It occurred by accident when an erosion control system was built to prevent damage to Biei in case of an eruption by Mount Tokachidake. There isn't much to do here – except walk about 5 minutes in to take lots of pics.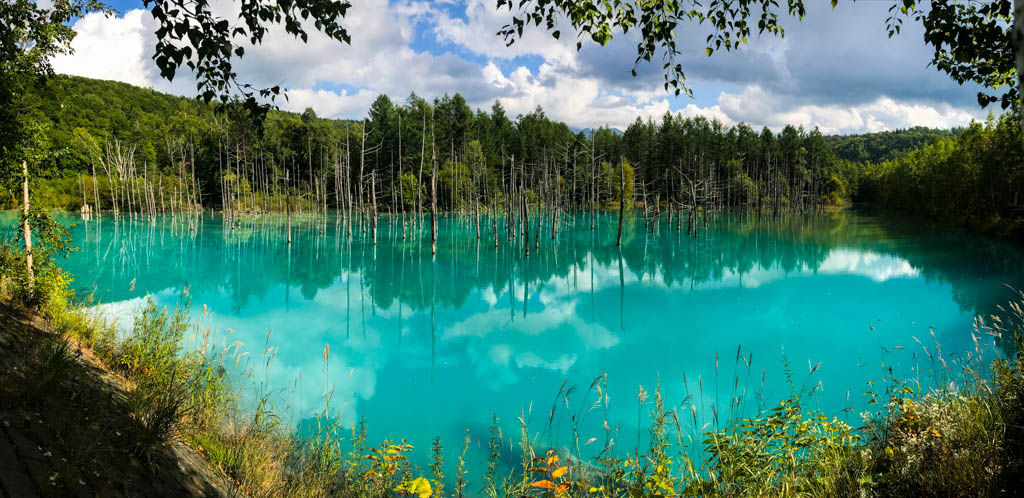 TOKACHIDAKE
We had lunch at a farm restaurant called Chiyoda, where I talked to a goat that ignored me completely while lazily chewing on its stalk of grass. Well, I asked it what it was eating and if it replied me I think I might have screamed my hair off my head.
Then the guide told me about Mount Tokachi, which has this 20km climb that can go up to 20% gradient at some points. It's insane, but we didn't have enough time to try it so he took us to this route called Jet Coastal Road (as the locals know it). It has some pretty crazy hills as well, up to 20% too, and it's in the vicinity of Tokachidake. The scenery isn't as mindblowing as Toyotomi, but you will be so busy trying to catch your breath on the hills that you won't have time to think about the landscapes.
We then drove up Mount Tokachi and omg it really looks tough and painful. Not for the faint hearted for sure! Oh, at the top of Mount Tokachi is an onsen that you should try if you have time. I didn't get to! Besides cycling up, you can also hike up and camp overnight.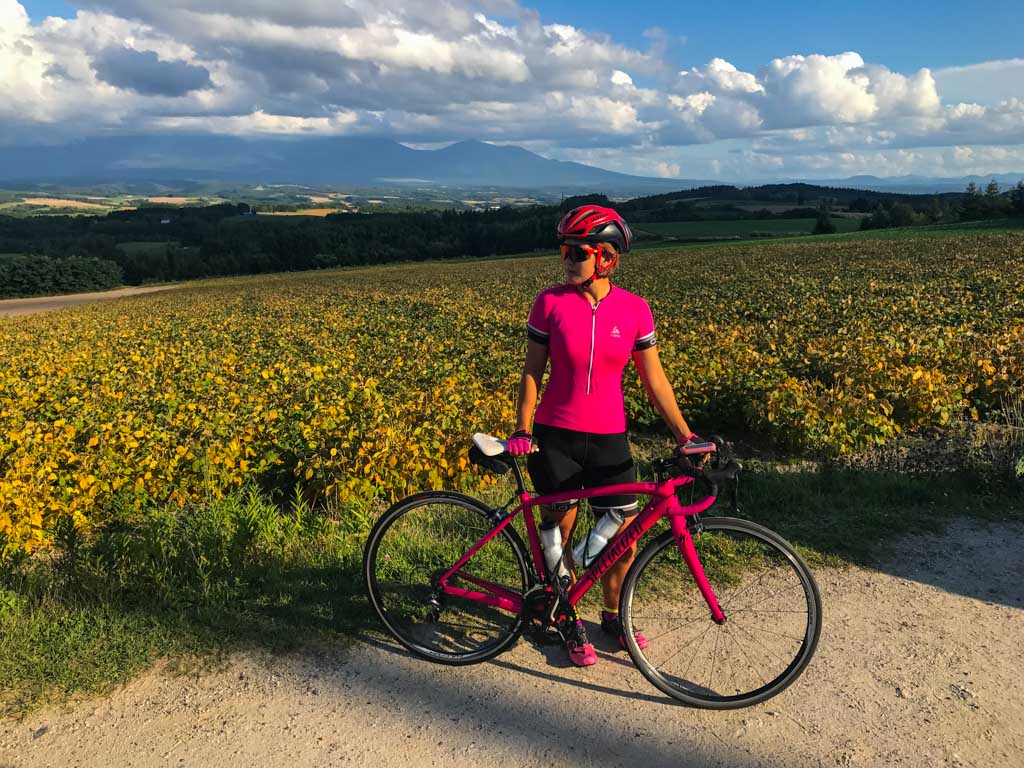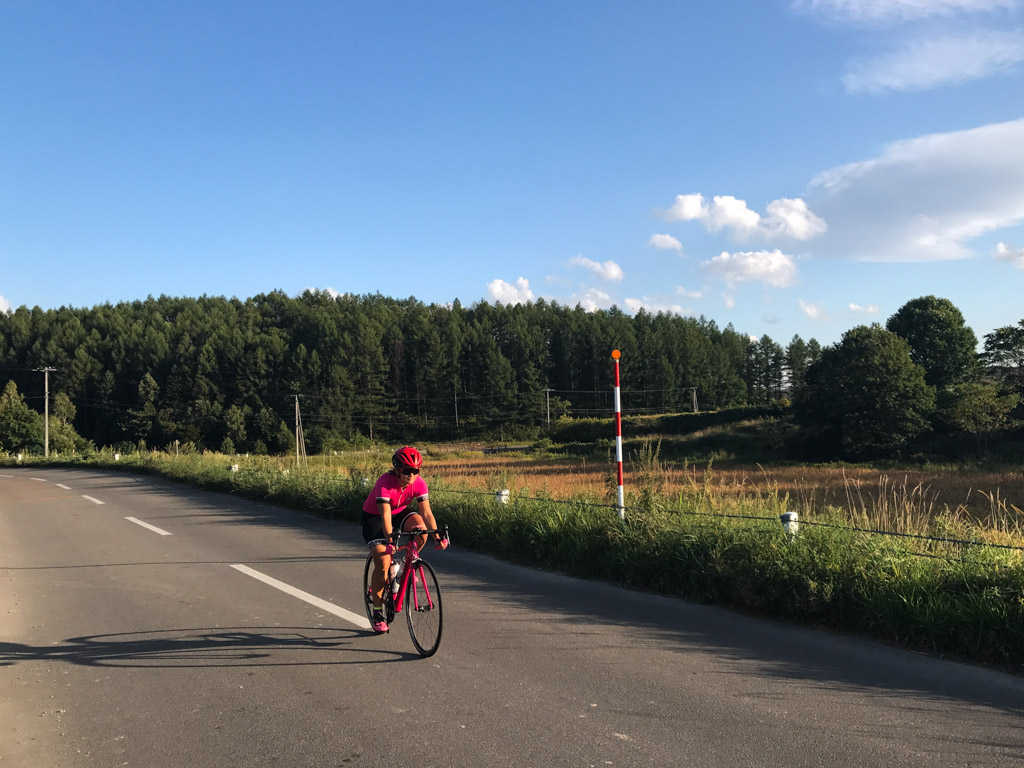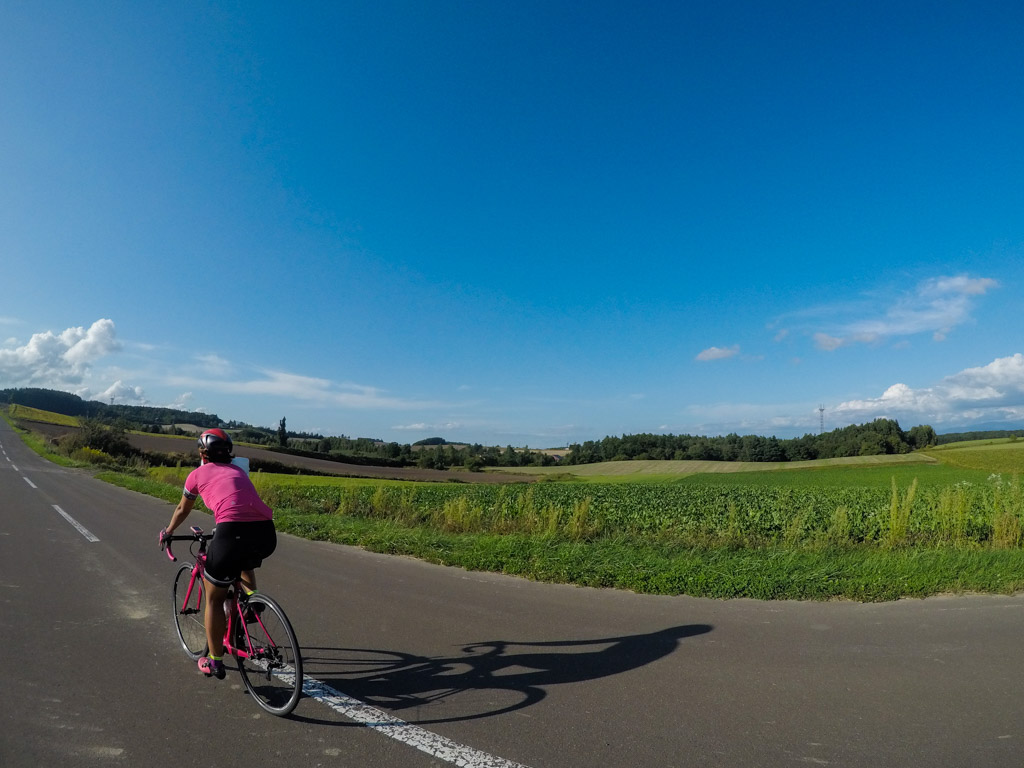 That was the last of cycling I did in Hokkaido and time really went by too quickly. I wished we had more time to cycle, but there's always next time. At least I've had a taste of what it's like and now I'm left wanting more!
More info on cycling in Hokkaido can be found here.
[Read Part 1 of my Postcard from Hokkaido here.]
*This is brought to you by Hokkaido Cycling Tourism.