When I heard Japan and cycling, it was enough to get me really excited!! I've always loved Japan and I've gone several times for both work and leisure, but while I've known Japan for its food (I absolutely love Japanese food!), sights, onsen and snowboarding, the thought of cycling there never occurred to me. Like, would Japan be the first place to come to mind when you think of places to cycle?
After spending four days in the north of Hokkaido to check out some of their cycling routes, I'm SOLD. This is definitely a place I want to come back to and ride more!
To get to Hokkaido, I took a red-eye flight on ANA from Singapore to Tokyo (Narita) and then took a connecting flight to Sapporo (Chitose), the capital of Hokkaido. Note that you have to get your passport stamped, collect your baggage (bike bag too) at Sapporo (Chitose) and then go outside to the domestic flight transfer counter to re-check in your bags. They will also open up your bike bag here to do a spot check. Upon return to Singapore though, your bags will go all the way from Sapporo to Singapore.
From Chitose Airport, we drove out to Cycling Frontier, this company that specialises in bike rental and bike tours. That's where I set up my bike and loaded it onto their van so we could get on the road to head to Rumoi.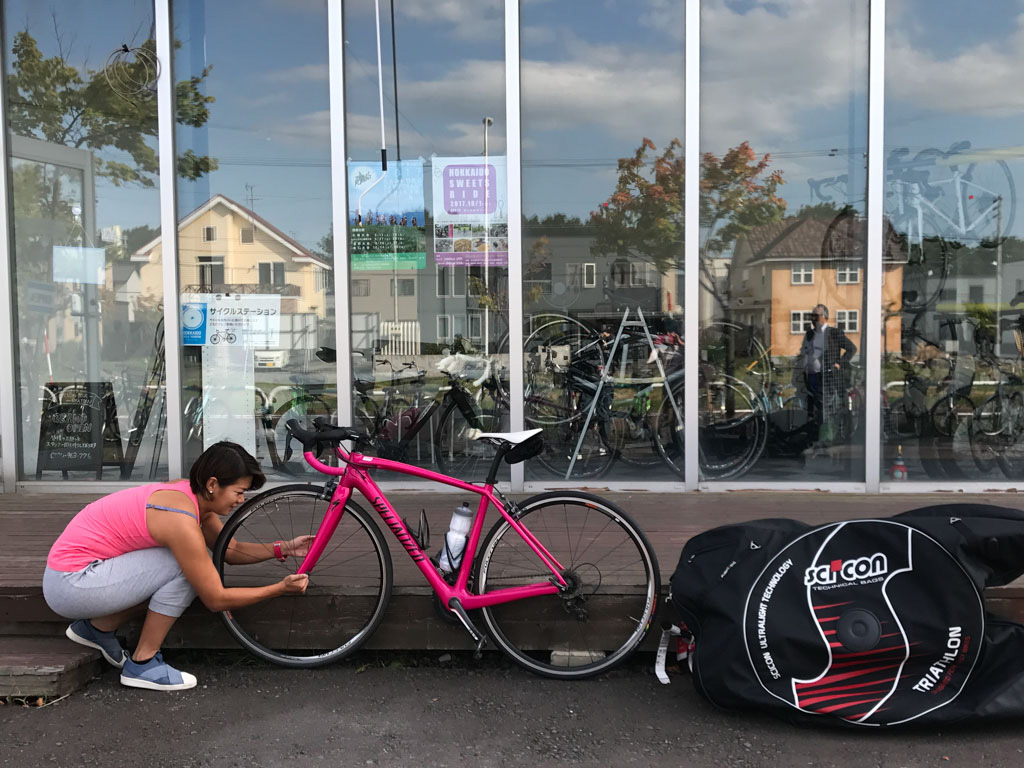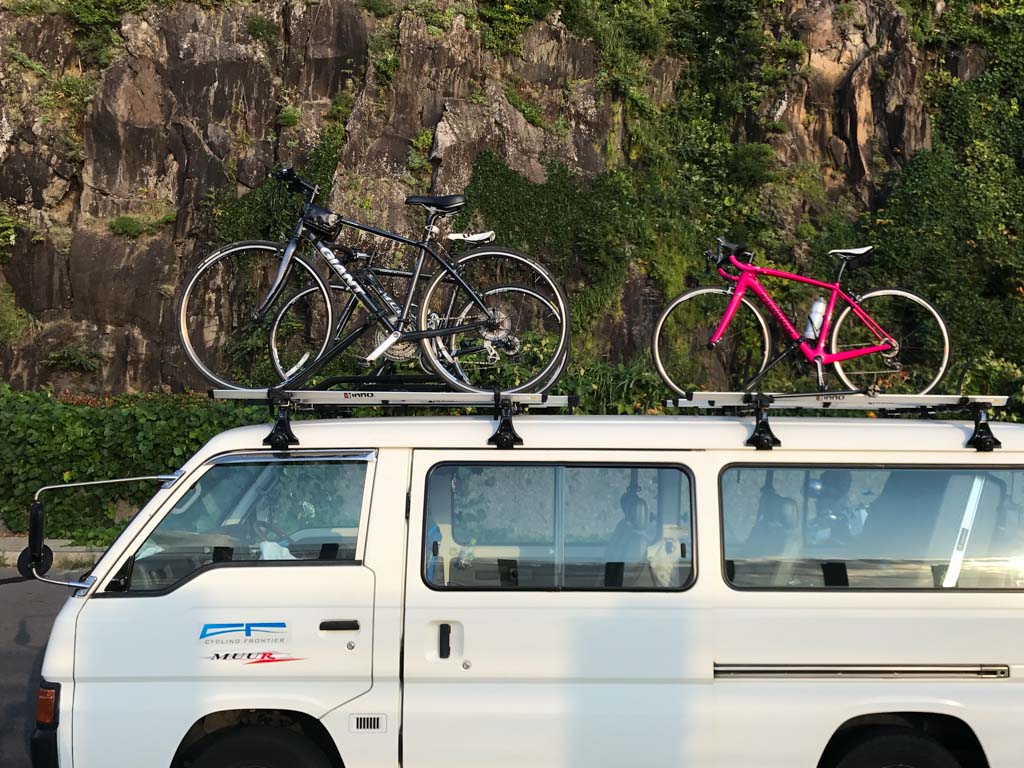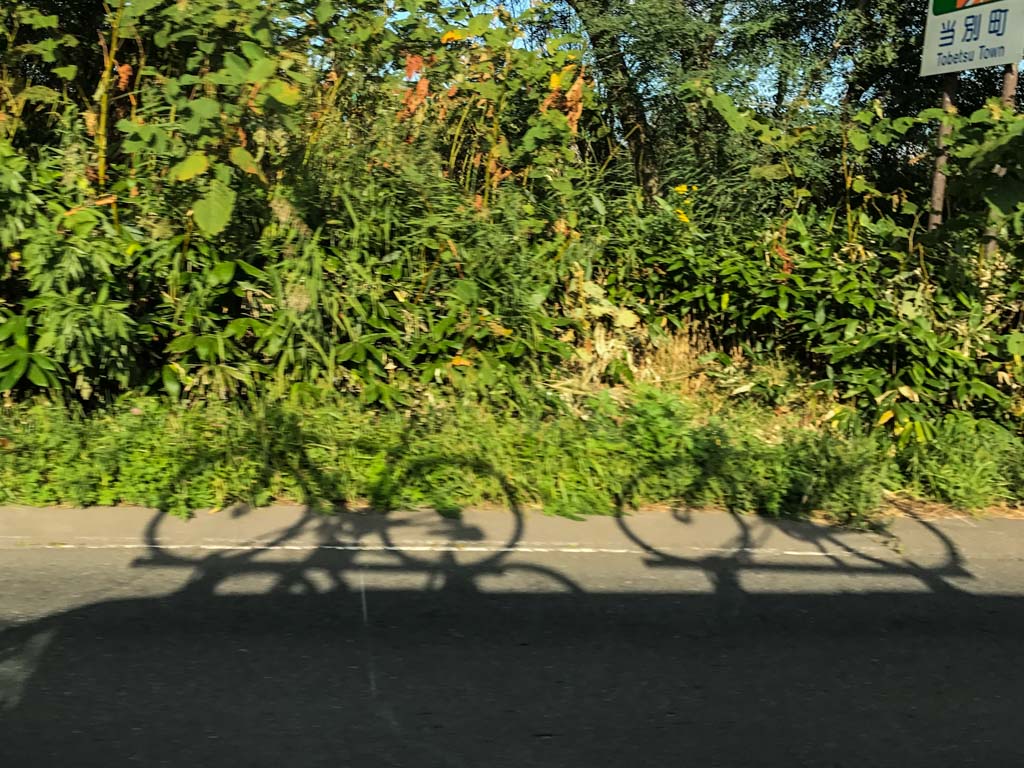 RUMOI
It was getting late, but we managed to reach this vantage point in Rumoi in time to catch the beautiful sunset of the Sea of Japan. Rumoi is this small, quiet town of only 22,000 people in population, that we stopped at on our way to Wakkanai. There are people who simply drove up and pitched tents along the waterway to spend the night.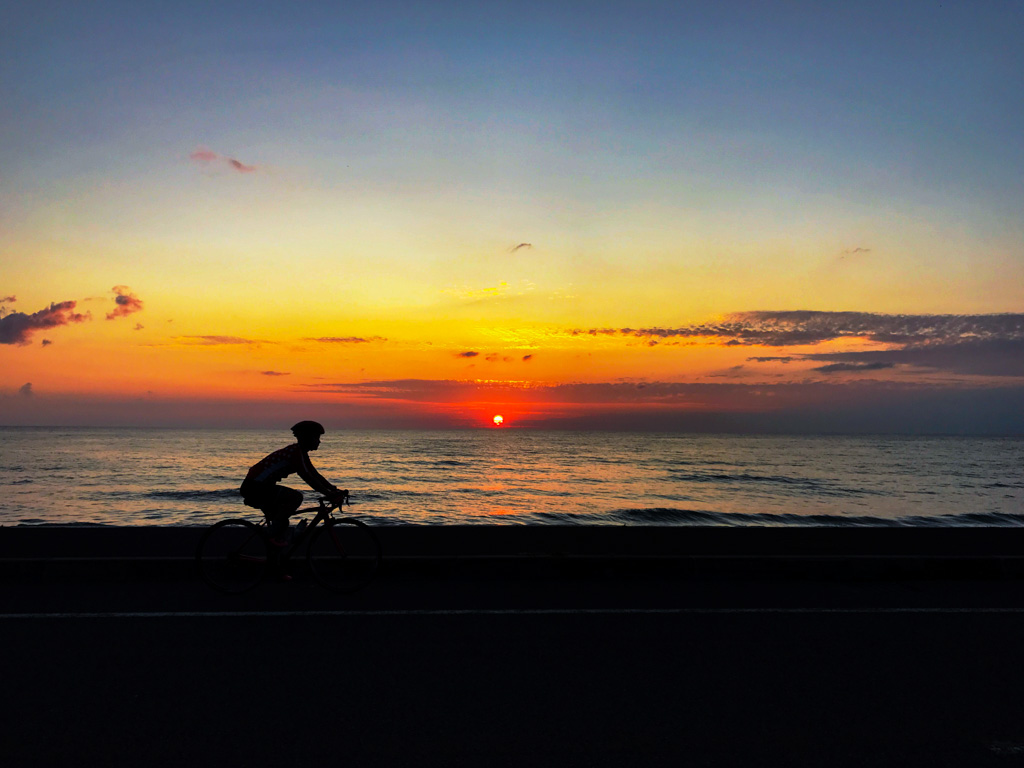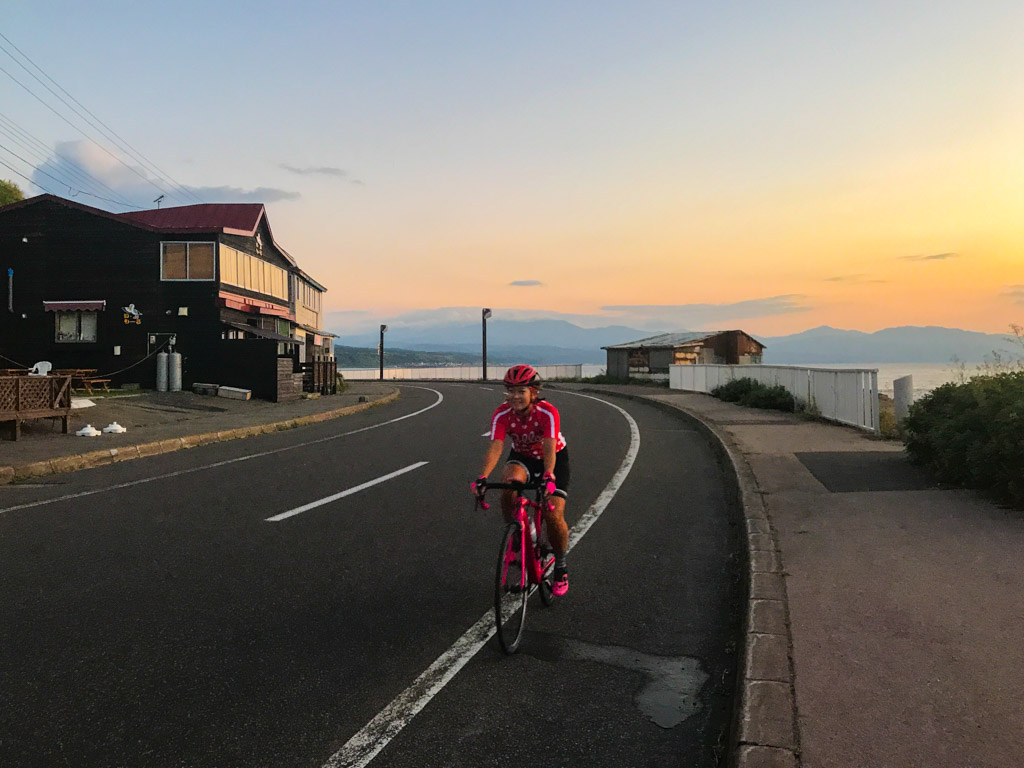 Most shops were closed by sunset and even in the morning when I headed out for my morning run at 7am, the shops weren't open either. There were just some seniors watering their flowers or taking their morning walks.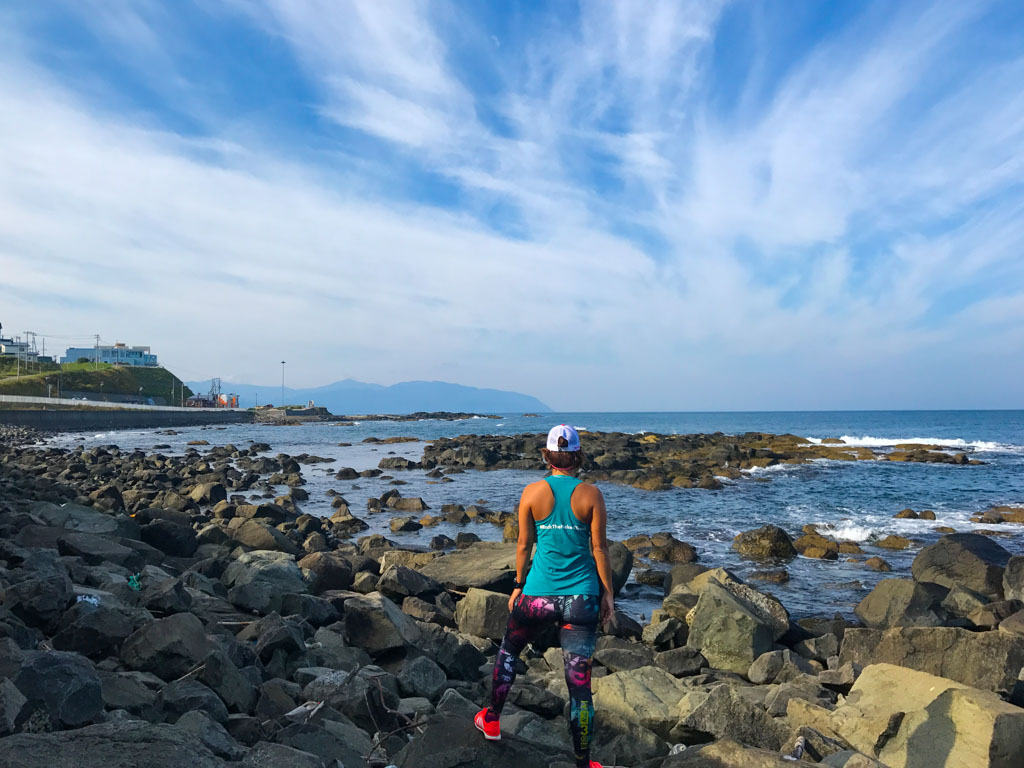 WAKKANAI
From Rumoi we headed towards Wakkanai, which is the northenmost city of Japan in the Soya subprefecture. Just before we got to Wakkanai, we stopped at the Ontorui wind power plant and hopped onto our bicycles to cycle the remaining distance. It was a long and flat coastal road that goes on forever, with the ocean on one side and lots of green around. There is one section of rolling slopes but nothing too challenging. Traffic is not busy as well!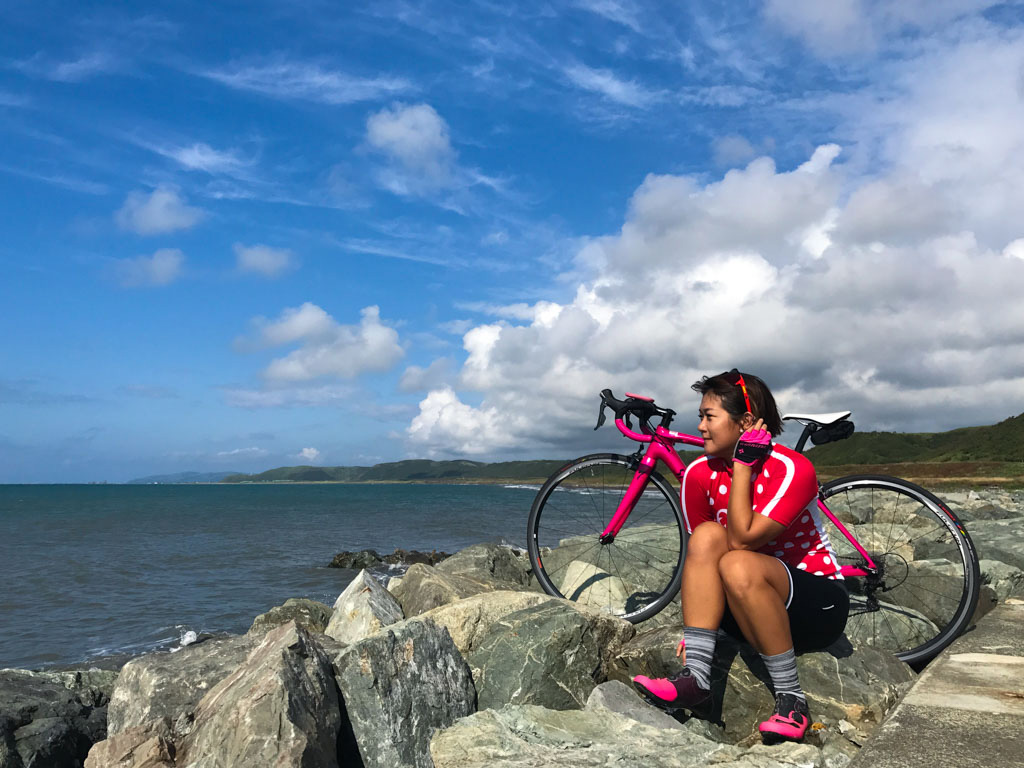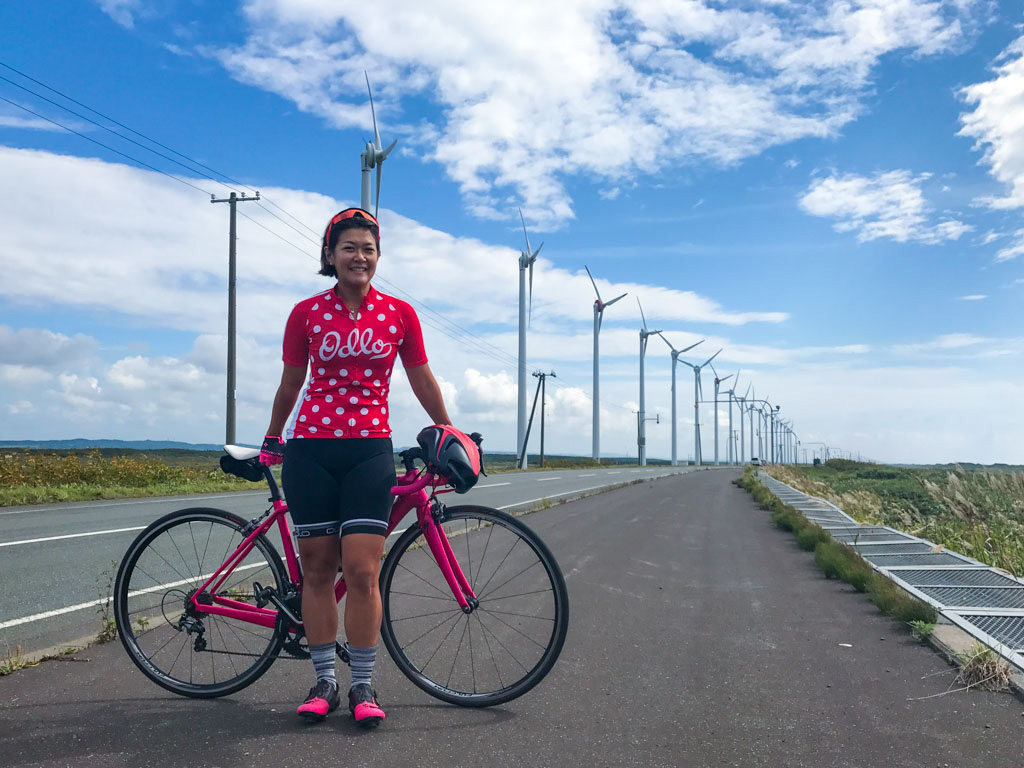 And then we were at the northernmost city of Japan! (Did you know that Wakkanai is the last stop on its JR line?) Wakkanai contains Japan's northernmost point, Cape Soya: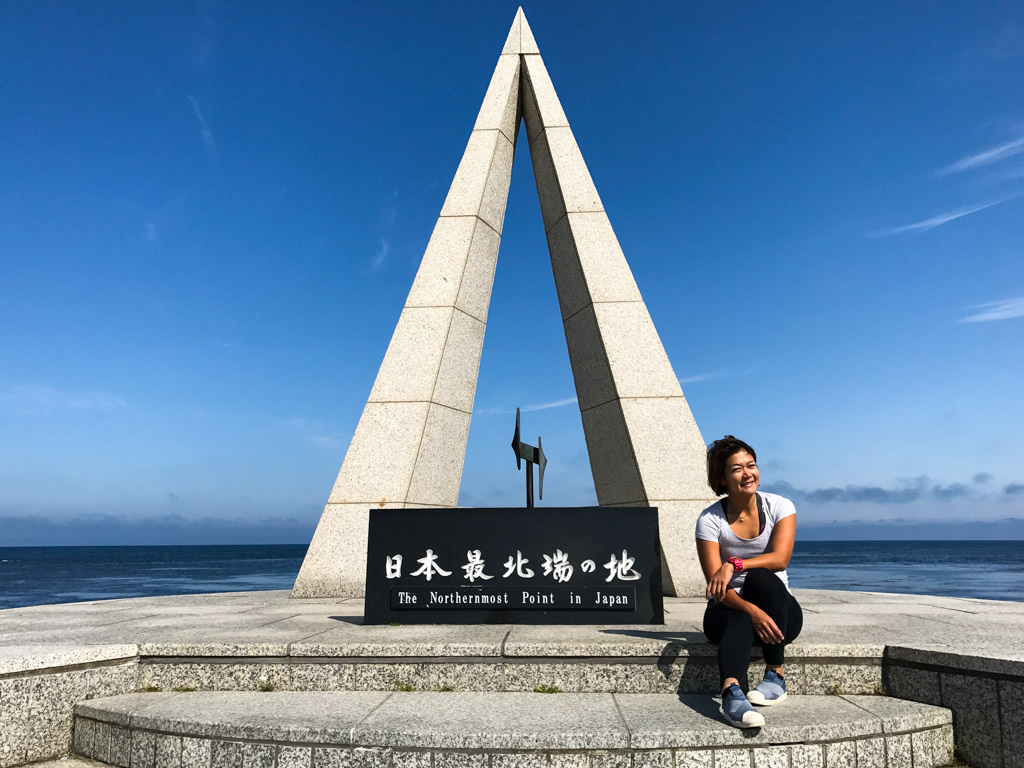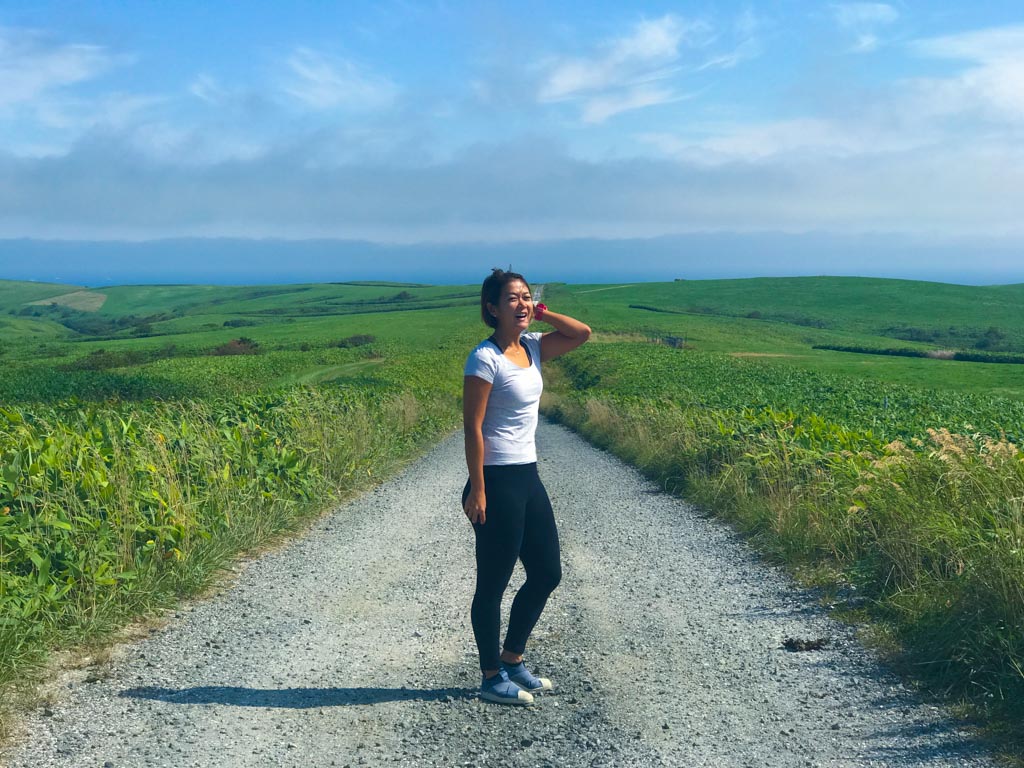 Other places of interest you can visit includes Cape Noshap, as well as the Kita Bouhatei Dome (North Breakwater Dome) which is where you could take a ferry to the Russian island of Sakhalin until it ceased that service in 1945. Here's a photo of the massive Dome from Hokkaidolikers.com: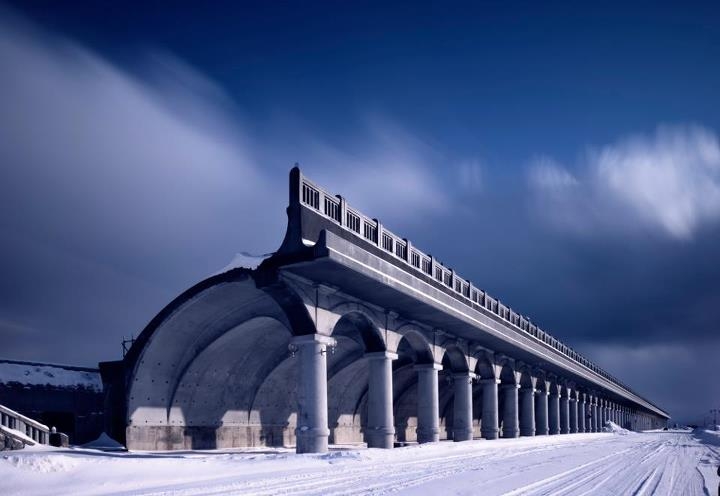 This Dome is 472-metre long and it helps to block high waves and strong winds, protecting the town in a way. If you're wondering where to stay, the ANA Crowne Plaza Hotel was where I stayed and you can get an awesome bird eye's view of the Dome from your room.
Weather at this time of the year is good, about 17 to 21 degrees Celsius in the day – the sun is pretty strong so you won't feel cold. It gets very chilly at night though, so do bring your jackets and long pants for the nights.
There are also direct flights from Tokyo (Narita) to Wakkanai, so you can just head there straight and cycle to all these sights. There are flat roads and also some tough hills if you are looking for pain.
Next up – I explored the hills at Toyotomi before going for my first mountain biking experience at Nakagawa. Details in my next post!
More info on cycling in Hokkaido can be found here.
*This post is brought to you by Hokkaido Cycling Tourism.