When the ONE Fighting Championship (ONE FC) is held in Singapore – its home ground where the promotion is based – there is an added dosage of excitement. For me at least, because I know some of the fighters personally. It's like watching your friends fight, hence having a deeper emotional investment.
It was a night of upsets as crowd favourites such as Bruno Pucci and Eddie Ng of Evolve MMA lost their bouts. It was amazing hearing the crowd cheer for Eddie, Brad Robinson, as well as Singaporeans Stephen Langdown and Radeem Rahman. Brad and Stephen lost their fights, sadly, with the former getting a kick in the balls but managing to recover and continue.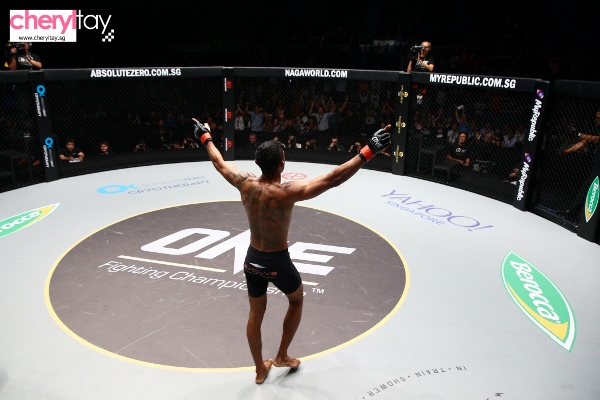 Not all hope is lost though – Radeem, Singapore's first pro MMA fighter, makes a comeback after a three-year hiatus and nearly lost in the first round, but came back stronger in the second round to win as he sat atop his opponent Raymond Tan and rained punches on the guy.
The booing was just as loud as the cheering, when the referee stopped Eddie's fight  after he received a few blows to the face from Vincent Latoel. Eddie seemed to have knocked out briefly and Vincent celebrated early by turning his back. But Eddie tried to stand immediately and Vincent realised it, coming back to attack when the referee swooped in to end the fight.
(Read the blow-by-blow account of the fights here.)
FIGHT 1: Casey Suire vs. Stephen Langdown (BANTAMWEIGHT)
Final Result: Casey Suire wins by rear-naked choke at (3:41) of the first round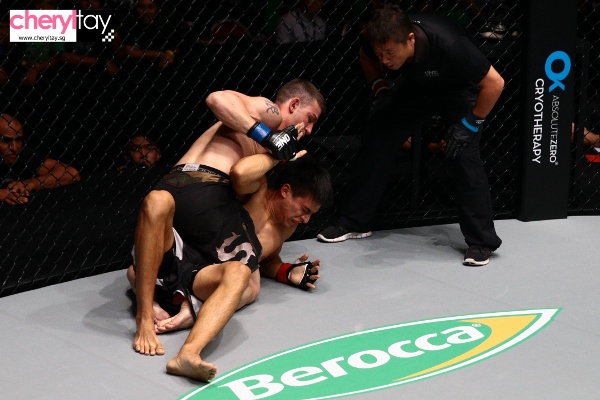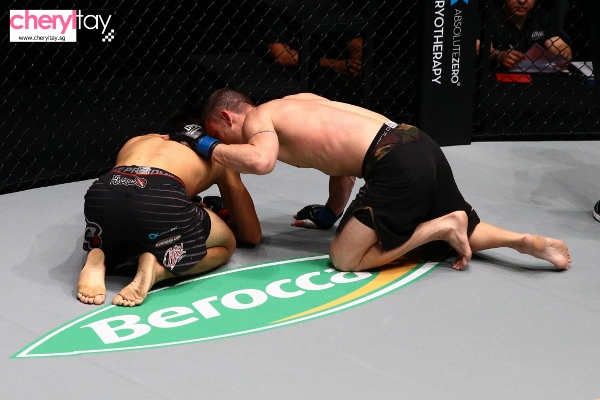 FIGHT 2: Nik Harris vs. Brad Robinson (Catchweight 80.5kg)
Final Result: Nik Harris wins via split decision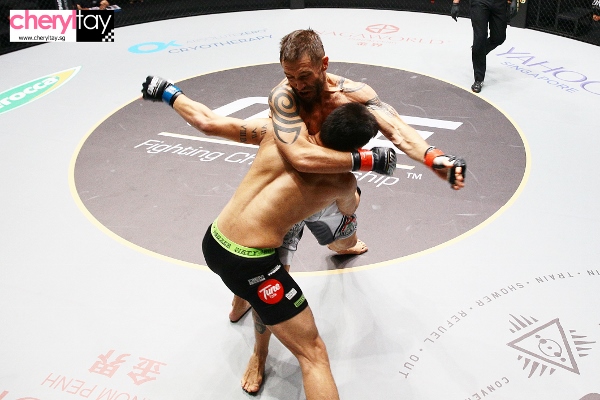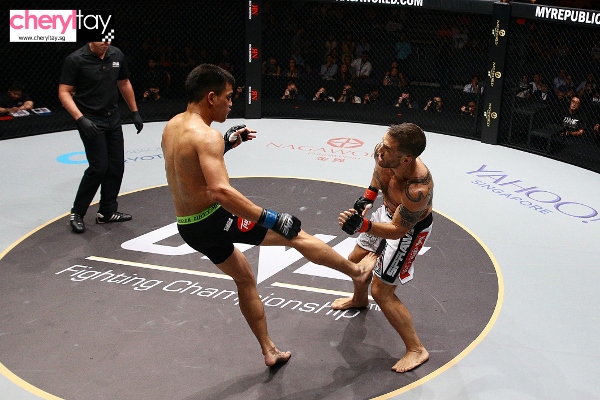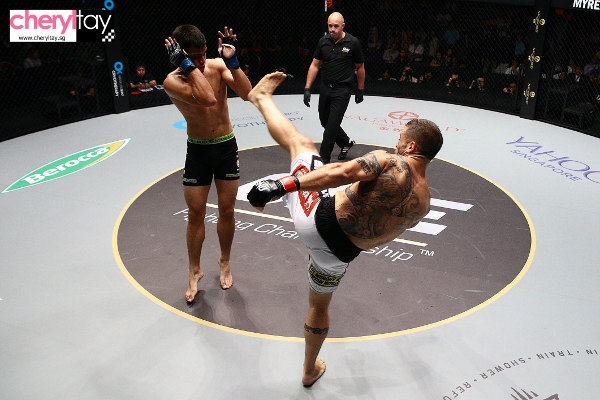 FIGHT 3 (MAIN CARD): Raymond Tan vs. Radeem Rahman
Final Result: Radeem Rahman wins via TKO at (2:46) of the second round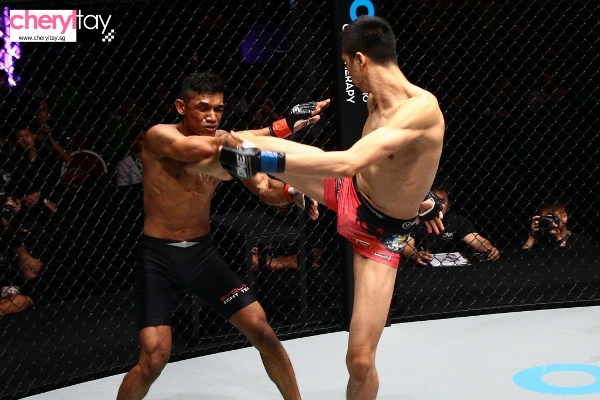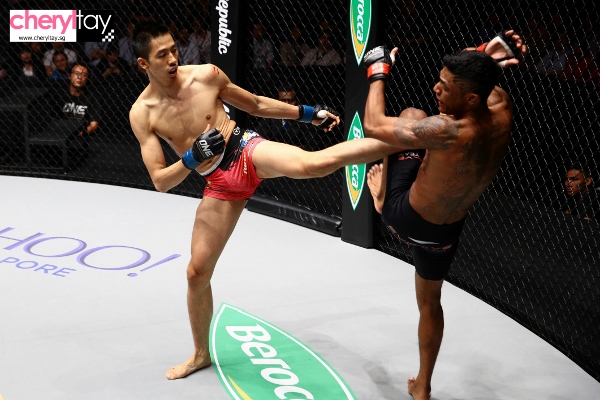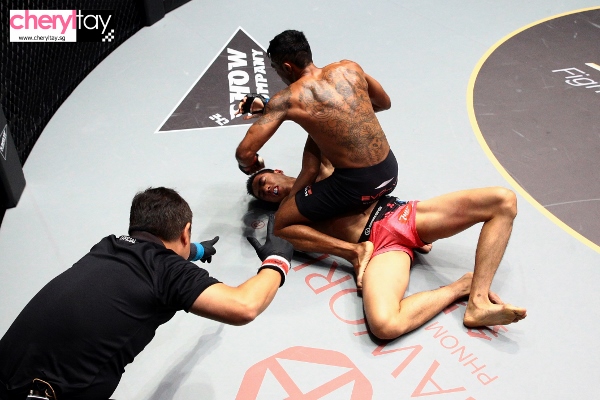 FIGHT 4 (MAIN CARD: Alain Ngalani vs. Chi Lewis Perry 
Final Result: No contest following a low blow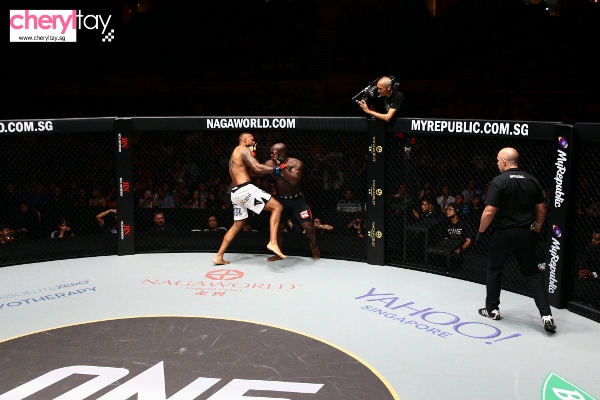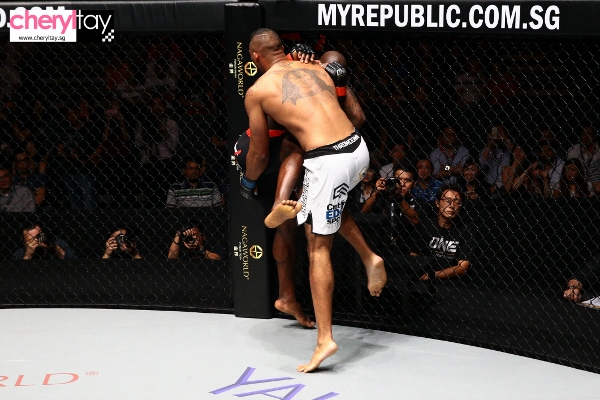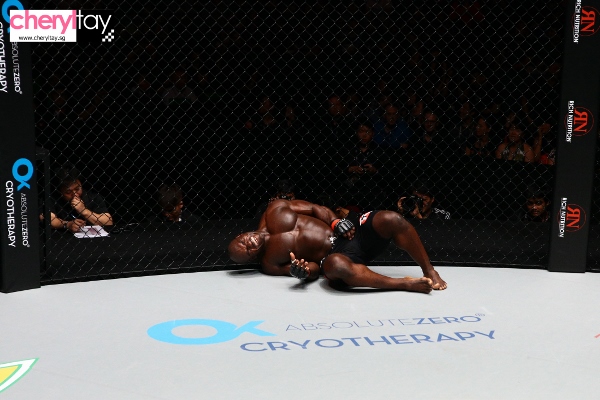 FIGHT 5 (MAIN CARD): Bruno Pucci vs. Major Overall
Final Result: Major Overall wins via knockout at (2:52) of the first round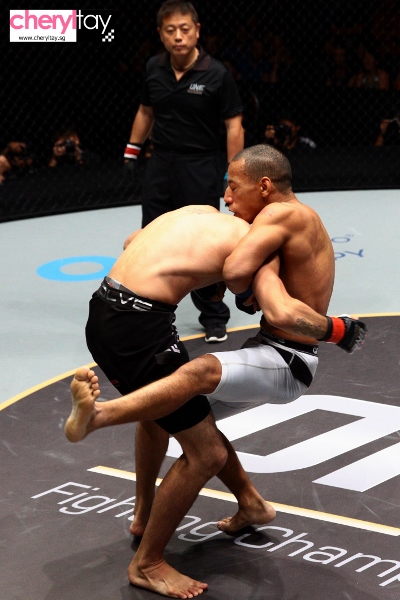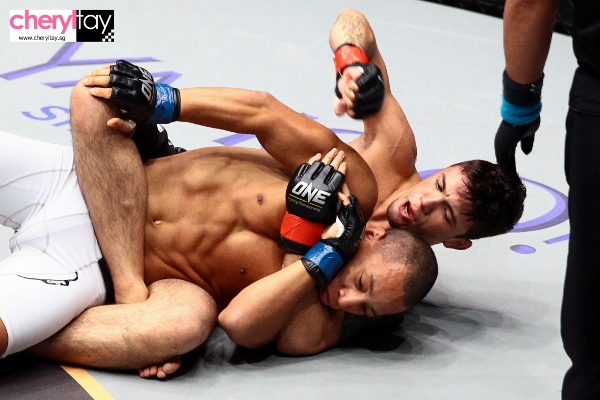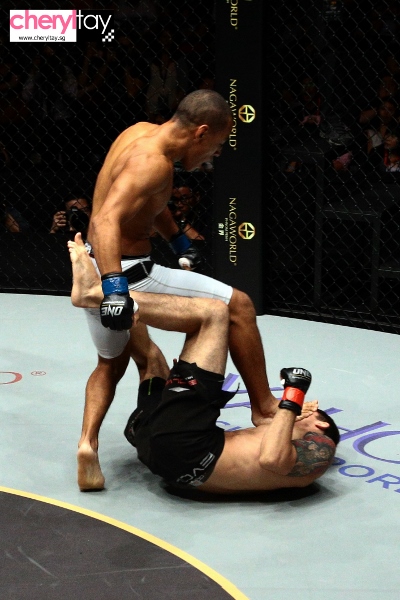 FIGHT 6: Willy Ni vs. Caros Fodor 
Final Result: Caros Fodor wins via kimura at (1:31) of the first round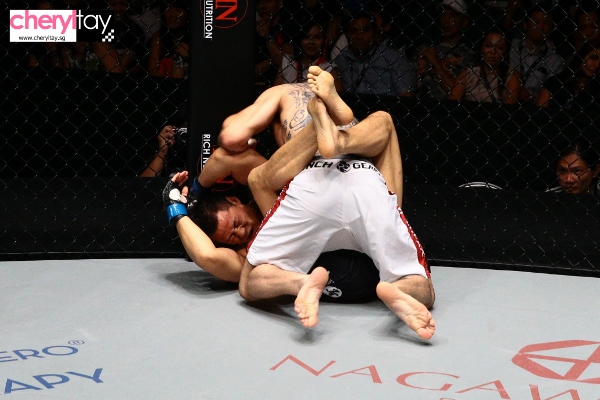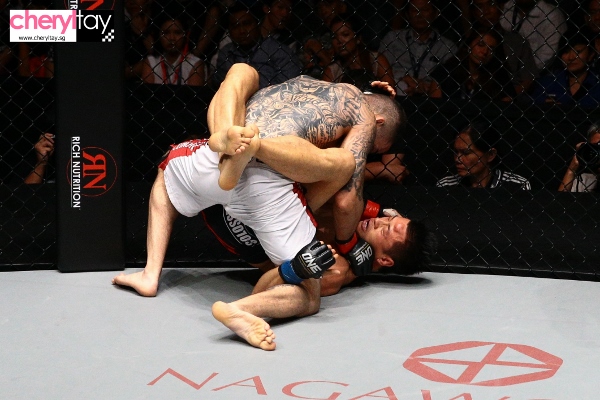 FIGHT 7 (MAIN CARD): Honorio Banario vs. Narantungalag Jadambaa 
Final Result: Narantungalag Jadambaa wins via unanimous decision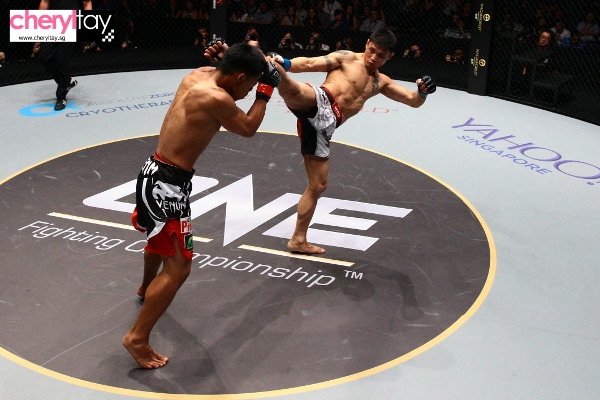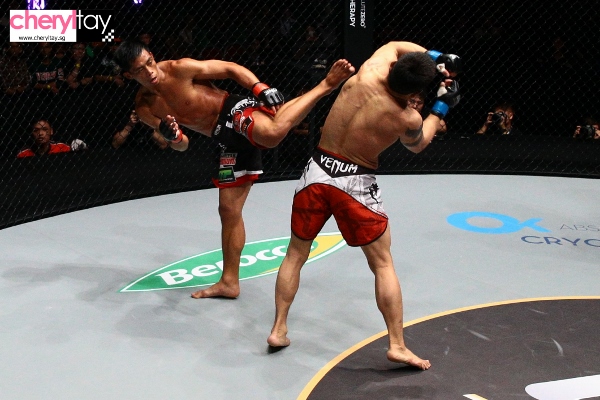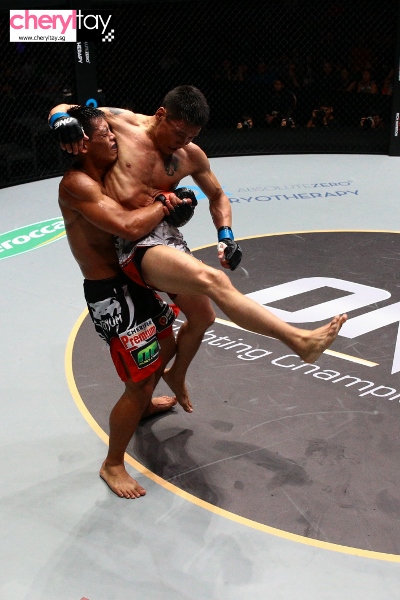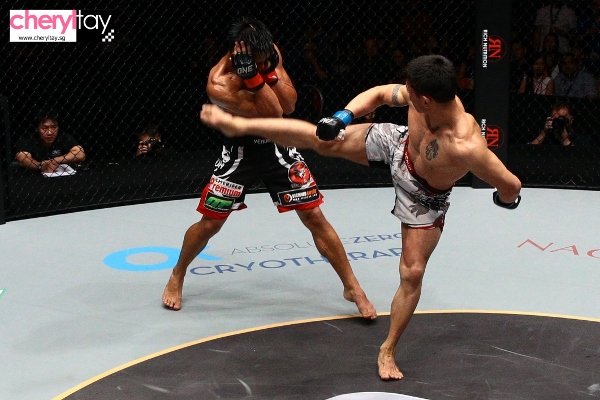 FIGHT 8: Vincent Latoel vs. Eddie Ng
Final Result: Vincent Latoel wins via TKO at (3:16) of the first round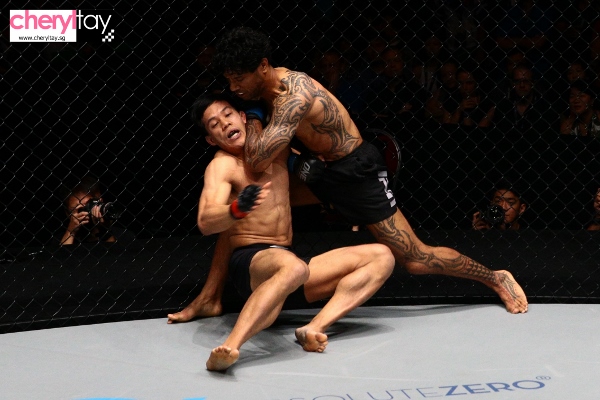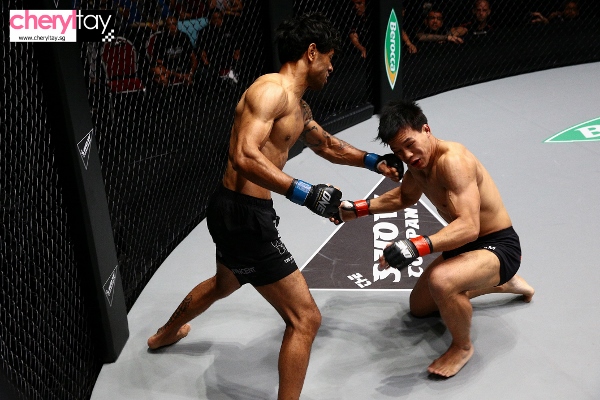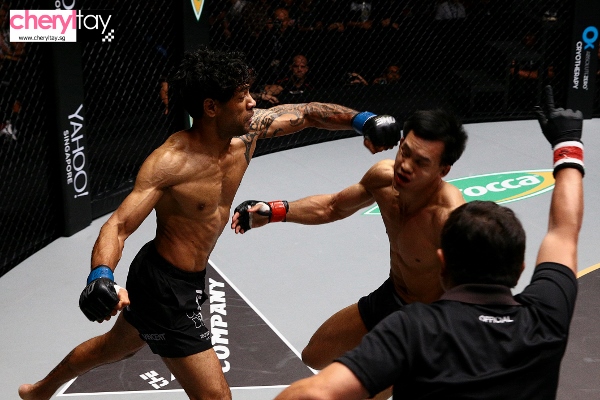 FIGHT 9 (MAIN EVENT): Ben Askren vs. Bakhtiyar Abbasov
Final Result: Ben Askren wins via submission at (4:21) of the first round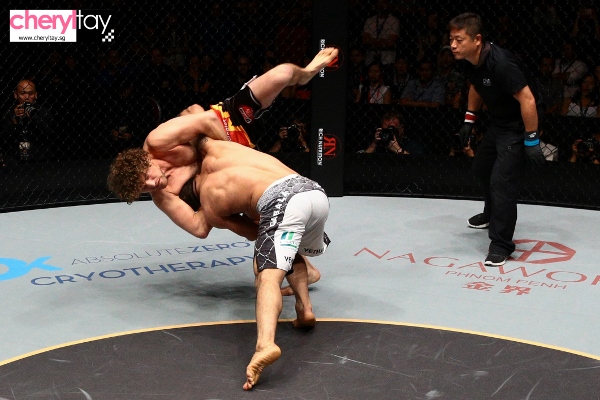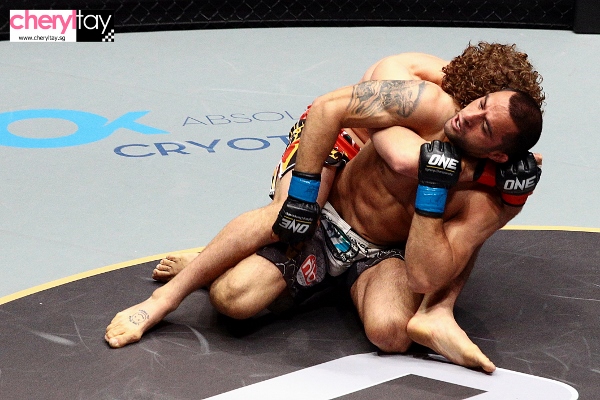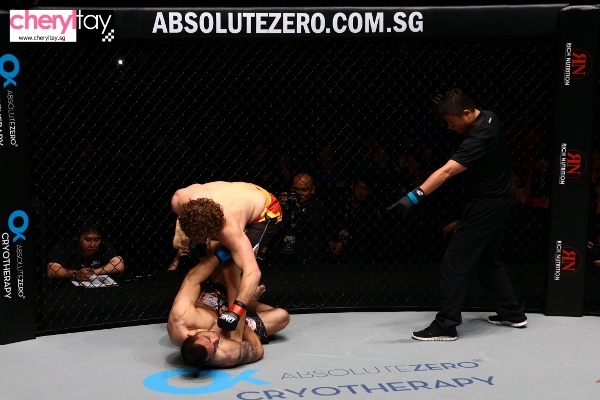 For the rest of my photos, view them on my Facebook page here.