I know, my car is already so pink, is it even possible to make it even more pinky than it already is? Guess what? It is possible!
If you have not already observed, the kind of pink I like is a very deep shade of pink, close to rose red. I like to call it the 'Barbie Doll hot pink' and it is definitely a very striking type of pink.
My trusty Mitsubishi Lancer is already painted in pink, but in the hands of Nippon Paint Automotive and Graffiti Garage, it recently went through a refresh and is now in a shinier and 'pink-ier' pink!
The chemist at Nippon Paint customised a special shade of pink for me and before you start saying that it looks no different from before, check this out: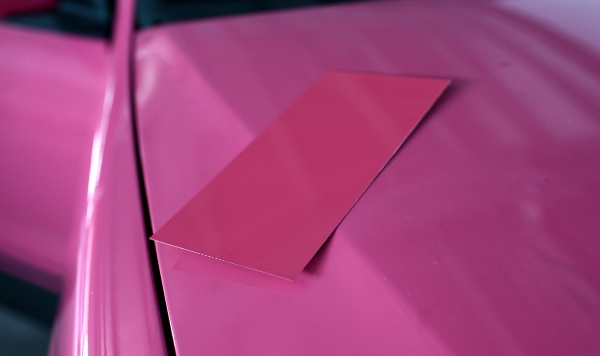 Sending my car in to Graffiti Garage for about one and a half weeks, it went through the entire painting process. Just think of it like a manicure – where you clean off the existing nail polish, apply base coat, the main colour and then the top coat.
Likewise for the spray painting of my car, the surface had to be prepared first, by removing its existing coat of paint, before the NAX 2600 2K Premium Primer was applied. The purpose of a primer is to protect the metal on the car and form a good surface to help the paint adhere well, hence it is important to choose a good primer.  Do not worry about the primer though; the workshop will generally know what type of primer to use.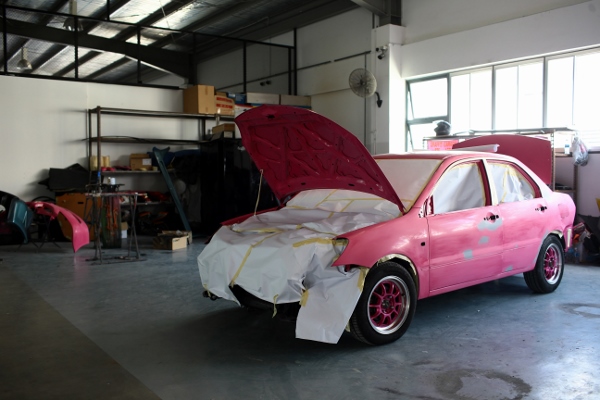 Mixing of colours of the base coat is next. The fast-drying NAX Premila Master Tint is a premium quality refinished paint for all paint application for spot repair or overall refinish like mine. There are 67 primary tinters, which are concentrated paints, in the Nippon Paint Automotive System. Depending on the required colour, different tinters can be mixed together to achieve the desired colour, so I'm quite certain the colour you want can be achieved.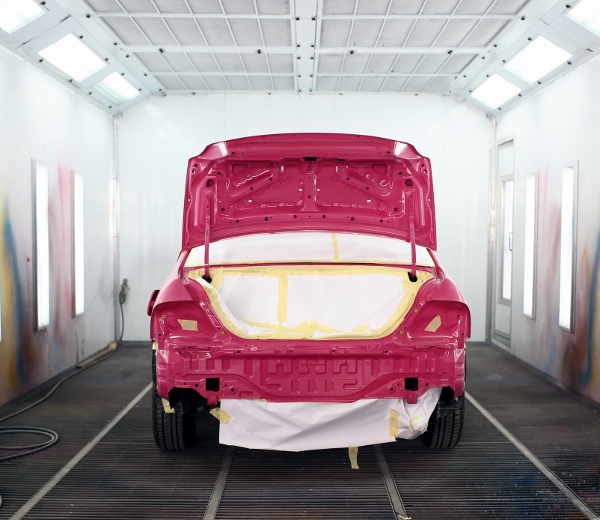 Once the car has been painted in the air-tight booth, the last coat that goes onto the car is the NAX Crystal 9905 Mirror Image Clear 2K. This clear coat is incorporated with Cyglaz technology for toughness, high flexibility and excellent chemical resistance, specially designed to protect against scratches, day-to-day wear and tear from car wash and bird droppings for a longer and lasting look.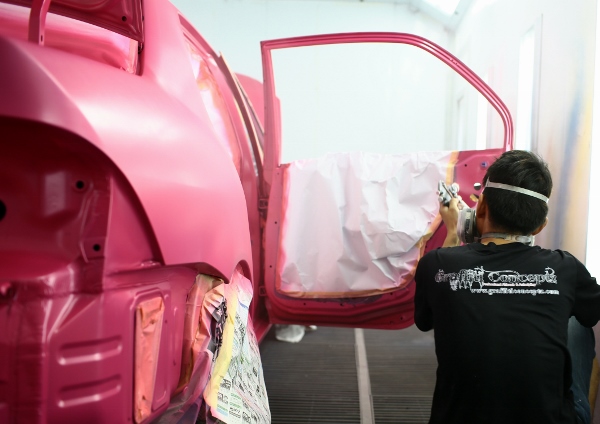 Oh yes, I also got my wheels re-painted!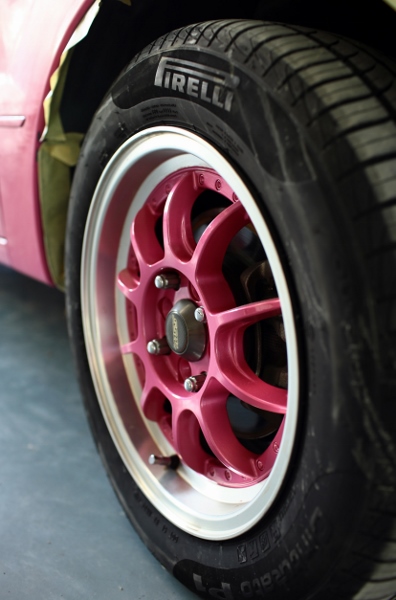 Here's a quick video on the Nippon Paint Automotive System spraying process:
Nippon Paint Automotive has appointed selected workshops that you can visit for your Nippon Paint experience. The one I went to was Graffiti Garage, a one-stop workshop for spray painting, fixing of body kits and designing of visual works. Graffiti Garage has won awards for its works, including winner of the Singapore Autostyling Competition 2011 and 2013, as well as winner of the Malaysia Autostyling Competition 2011.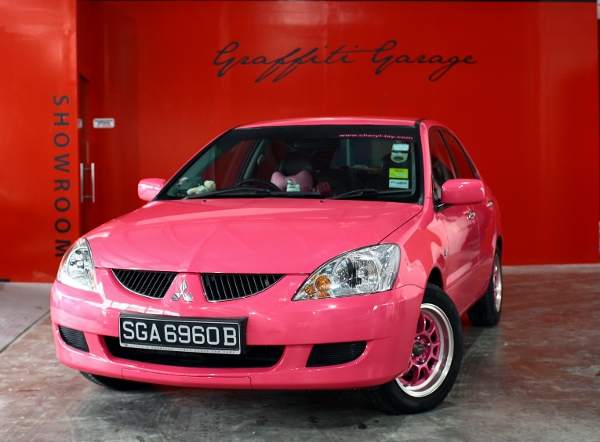 They can be found at 184 Woodlands Industrial Park E5 #02-01 or you can visit their website at www.graffitigarage.sg for more information.
To find out more about Nippon Paint Automotive, log onto www.nipponpaint.com.sg/automotive.
Want to win a chance to get a full respray of your car? Come back to my website for more details next Wednesday!
*This post is sponsored by Nippon Paint Automotive.