Certified Urbanathlete I am! I finally got the opportunity to do the Men's Health Urbanathlon and to be honest, I didn't know what to expect as it was my first time. I've seen my friends' photos from past years and also read about it often in the media, but you have to try it to really know it.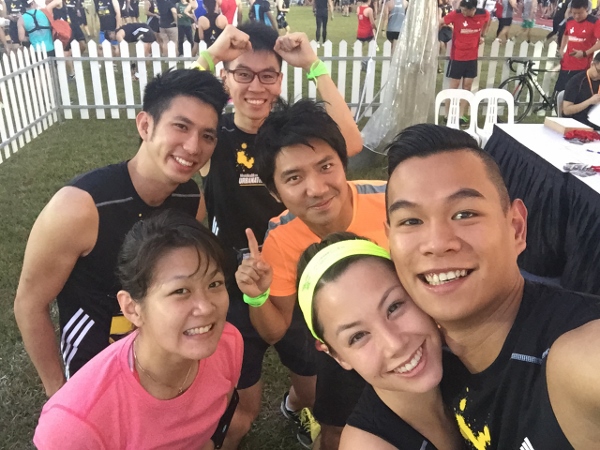 I had the lovely company of #fitfam Kelly Latimer and her race buddies, so at least I wasn't alone – at the starting line. But once the horn went off, everyone was just running their own race and I was pretty much on my own the entire way, until I bumped into a friend, Edwin, at the Farmer's Walk – so hey, at least I had company for the last part of the journey.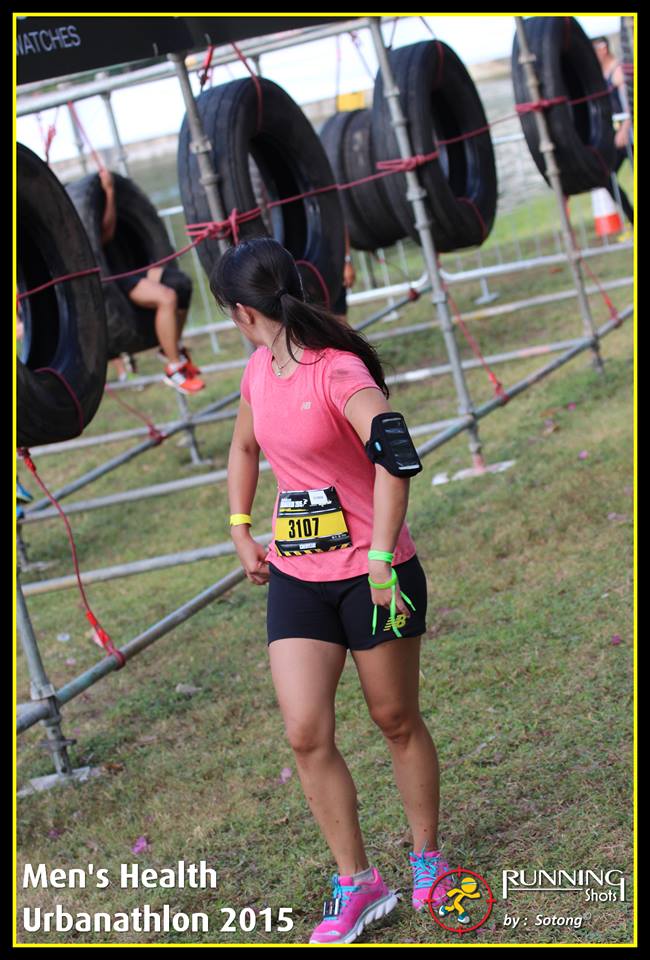 It's a new route this year and according to past participants, it's a lot easier without the long flight of stairs at the floating platform for the start and without Fort Canning (PHEW!!). For me, the nine obstacles were not a problem (I especially love the 10kg-a-side Farmer's Walk aka WORKLOAD BY 100PLUS) but there was a stretch in the middle between the 8km to 11-12km mark which was reeeeally torturous as there weren't any obstacles!
I remember we had three obstacles by the halfway mark (7km) and then one more by the 8km mark, before it got a bit draggy and I had to fight mentally to keep running towards the next obstacle. The last part of the race went by really quickly though, with the last four obstacles pretty close to one another. The final obstacle – the mystery one – was this three-metre jump that got us participants sitting on the ledge in hesitation.
For a moment, spectators thought the four of us (pictured below) were going to jump off together but no one made a move so I decided to just jump first – onto a crash mat. From the bottom it didn't look too scary, but for some reason I had to pause before I leap. (Nothing as scary as the 233-metre bungee jump I attempted before though).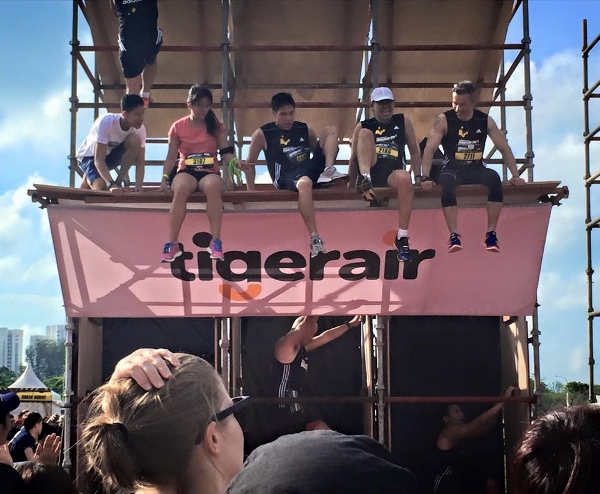 Organisation of the Urbanathlon was good – sufficient water points, lots of activity going on in the race village, participants get chilled drinks at the end, no queues at baggage, race packs could be collected on event day! During the run, I found myself questioning my objectives for doing it, but at the end of it all, I know I'll be back.