When Ling Er first asked me to join the all-women trip she was planning as part of her pre-wedding activities, she mentioned "beach, sun, sand, bikini, pool, massage, chill." It was scheduled right after our Ironman 70.3 Danang race, so I was definitely up for it.
But after the "Incredible T-Rex Trip" group chat was created on WhatsApp (Ling Er is still a little prehistoric and thinks she's a T-Rex), Ling changed her pitch to us and it became a trip that involved bringing our road bikes up to Langkawi so we could ride the famously painful Gunung Raya. An extract from the internet reads: Known as the highest mountain in Langkawi, Gunung Raya peaks at 881 metres in height… 
Oh boy, that sounds painful already.
But because we all love Ling so much, we agreed to her itinerary. In hindsight though, why is she planning her own hen's trip?!
The race came (didn't turn out so ideal for me) and went, and we had one day in Singapore before we re-packed for Langkawi. Look at us with our Scicon bike bags in tow! No one's gonna believe it was a hen's trip please.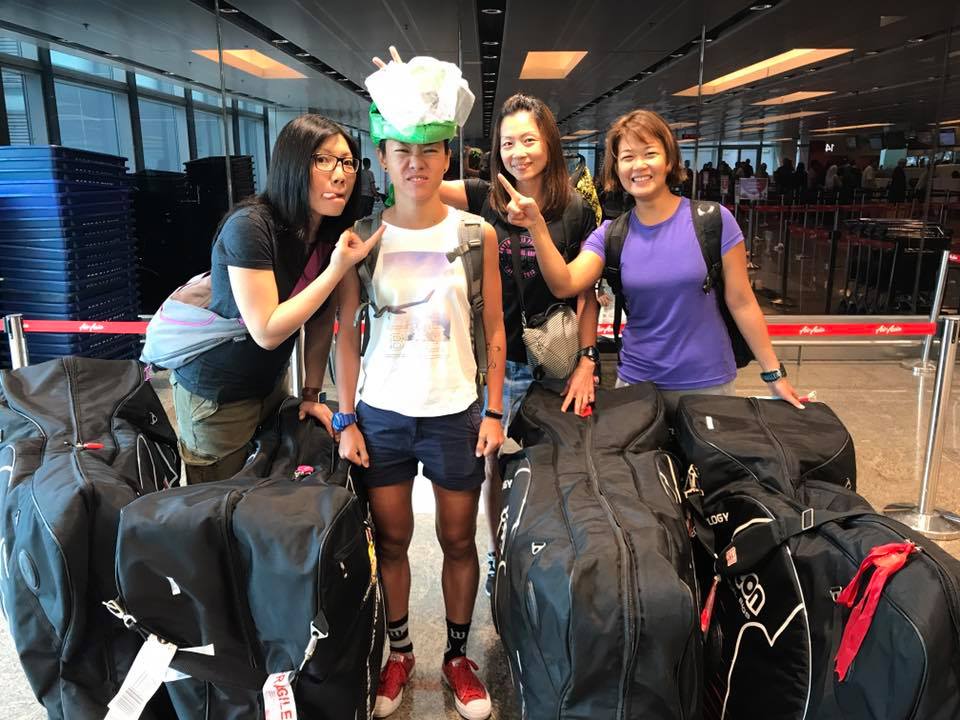 The first day was quite chill – we had Ling chasing Jess around the room in her new T-Rex head gear that we managed to get from Hong Kong Disneyland, we built up our bikes then we headed to PappaRich for lunch before buying groceries in the Billionaire supermarket (which isn't as fancy as its name). We rested a little in the room before we headed to Pantai Cenang for dinner, to eat the tiger prawns that Ling was craving for.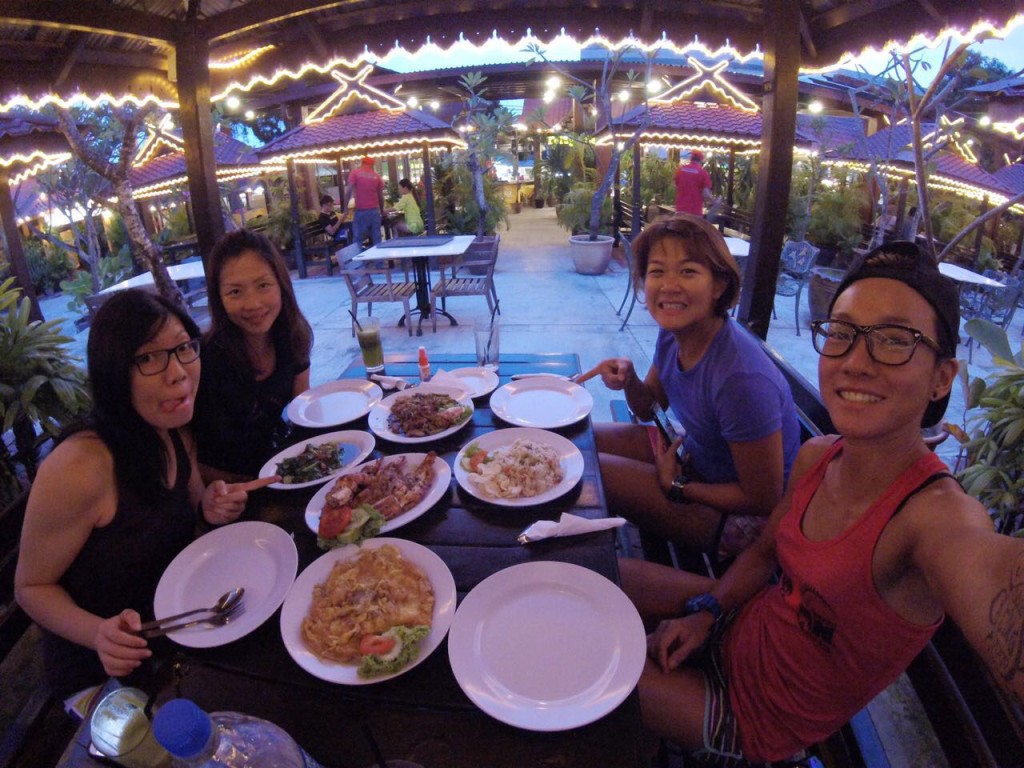 A leg massage for the night and then it was time to prepare for the hills.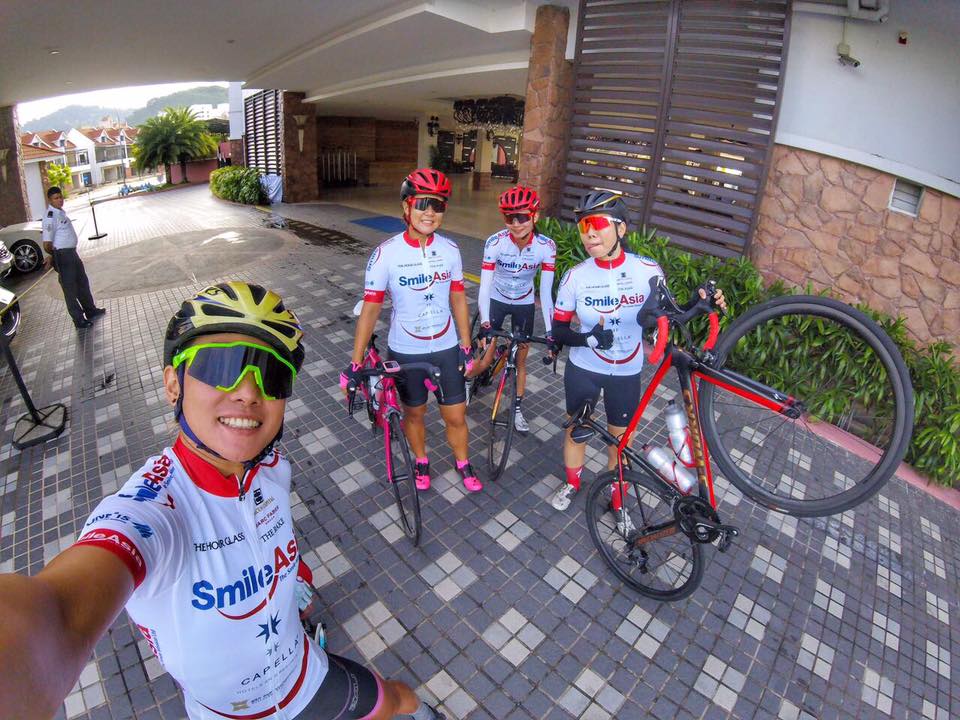 All decked out in our Smile Asia jerseys, we had a quick breakfast at the hotel (of toast and scrambled eggs with terrible cheap-tasting local coffee) and then we braced ourselves to hit the hills. Honestly I had no idea what to expect because I've never cycled in Langkawi. Ling won the Ironman Langkawi 2014 race and Jess completed that same race too, but this was totally new for me. We rode out for barely 20 min when we hit a slope and I groaned, asking if this was part of the climb up to Gunung Raya. "No lah, we are still some distance away.." Ling said. WHAT!!! Yup, the Langkawi terrain is not very forgiving. Up and down we went! Pffffft.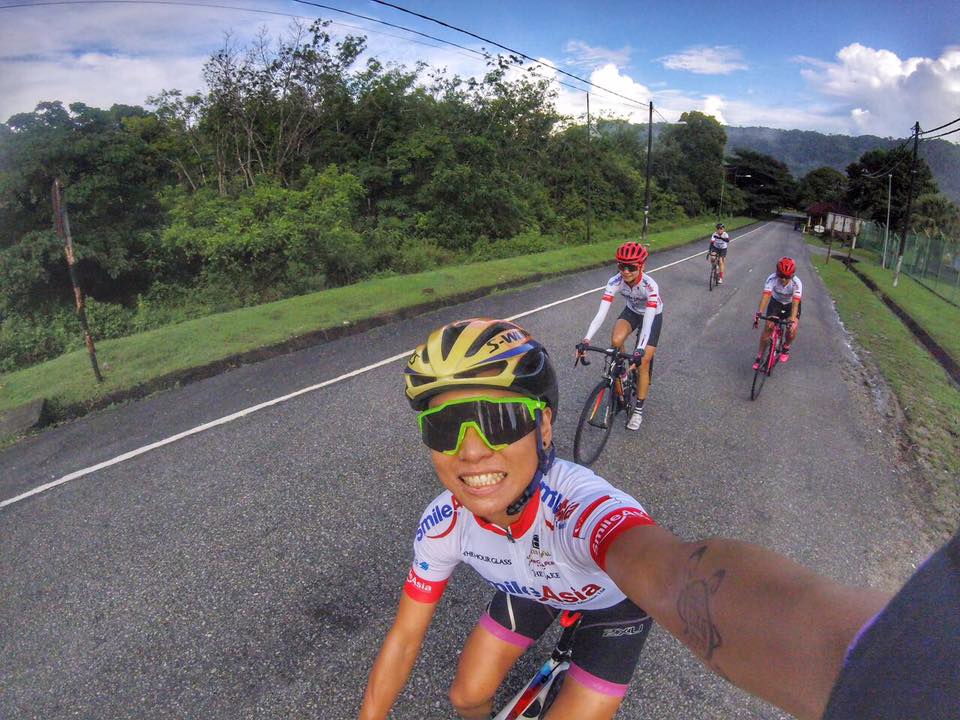 When we got to the base of Gunung Raya, Ling said, "WOOHOO! 18km up, let's go, BYE!" and she zoomed off. I really don't know what her legs are made of – after a hard run in the battle with Lyndsay Fraser for the win at Danang, she must have special Wolverine recovery skills man. My legs were still quite sore and I was cursing and swearing all the way up. There are moments where the ground levelled out a bit and I was soooo grateful for that.
THANKFULLY it wasn't 18km up, but about 13km-ish. My lower back was getting very sore and I think blisters were forming on my butt. I knew I was getting close to the top when I saw signs for viewing spots and then I spotted Ling coming down! She obviously finished long ago and kindly came back down to look for the rest.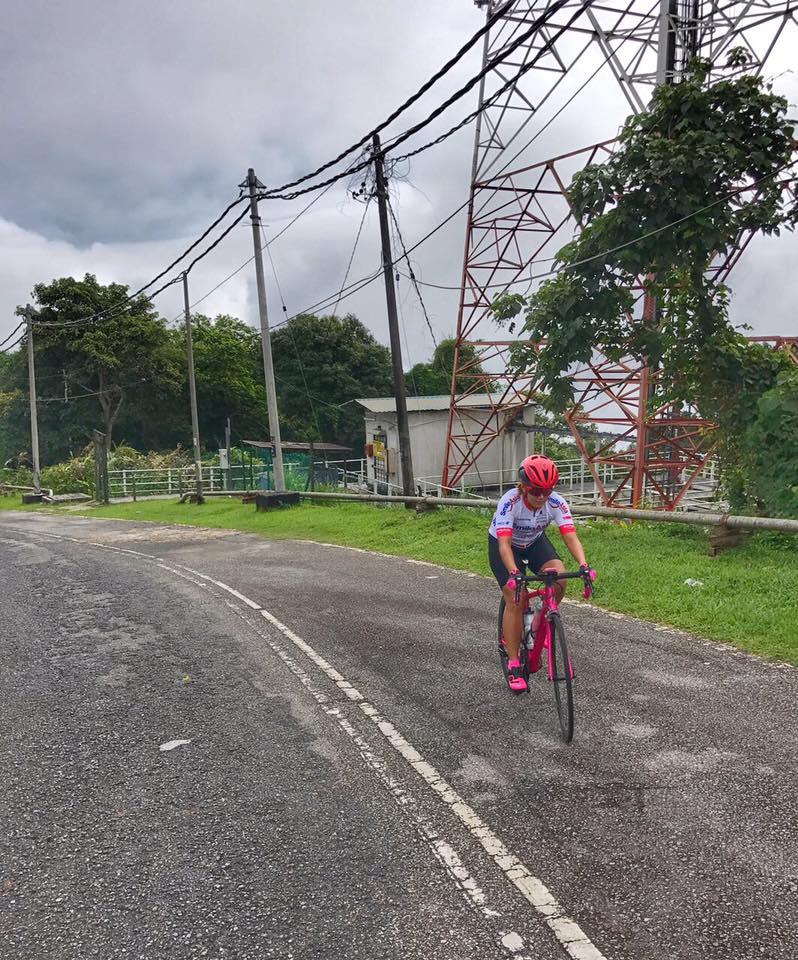 "You must touch the gate then it's counted!", she said, so I hauled my heavy ass up and TOUCHED THE DAMN GATE. Omg I made it!!! My aim was to complete the climb without getting off the bike to push – and I did. PHEW.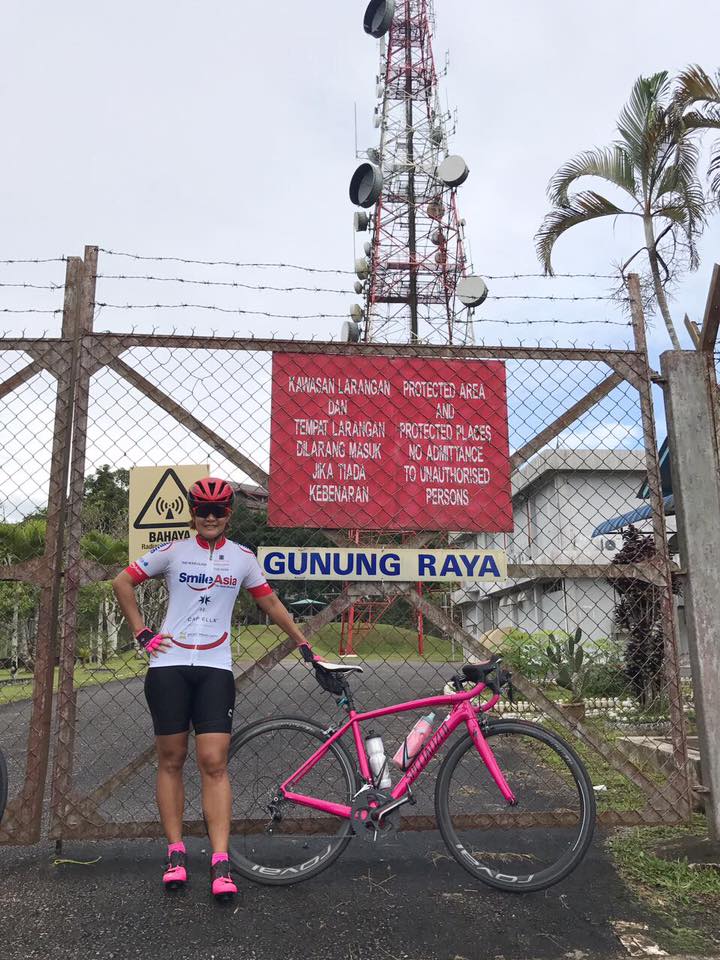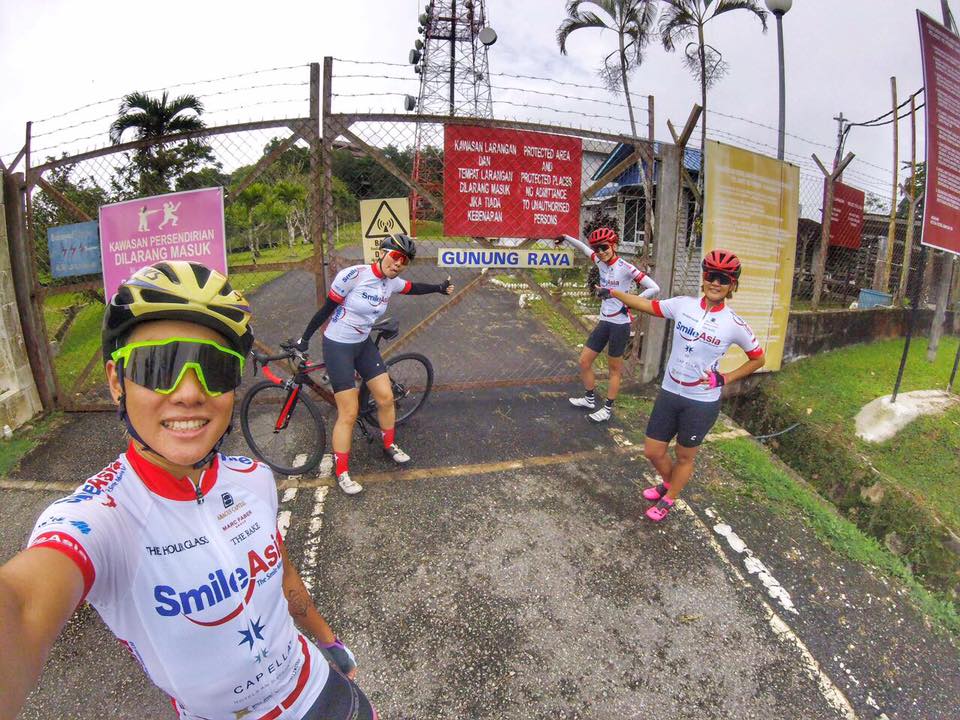 I tell you, I was so relieved to see the gate – whatever this gate is called. I think by that point I nearly lost all feeling in my legs. This is the hardest climb I've done in my life! Ok fine, I've only been cycling for a year and the worst hills I've tried include Naithon in Phuket and some dragon's back in Bintan; so this tops the list now. After some rest, Ling said there's one more climb we have to do. HUHHHH! Yes, a short 20% gradient climb to get to the D'Coconut hotel which offers an amazing view she claimed. WALAOOOOO…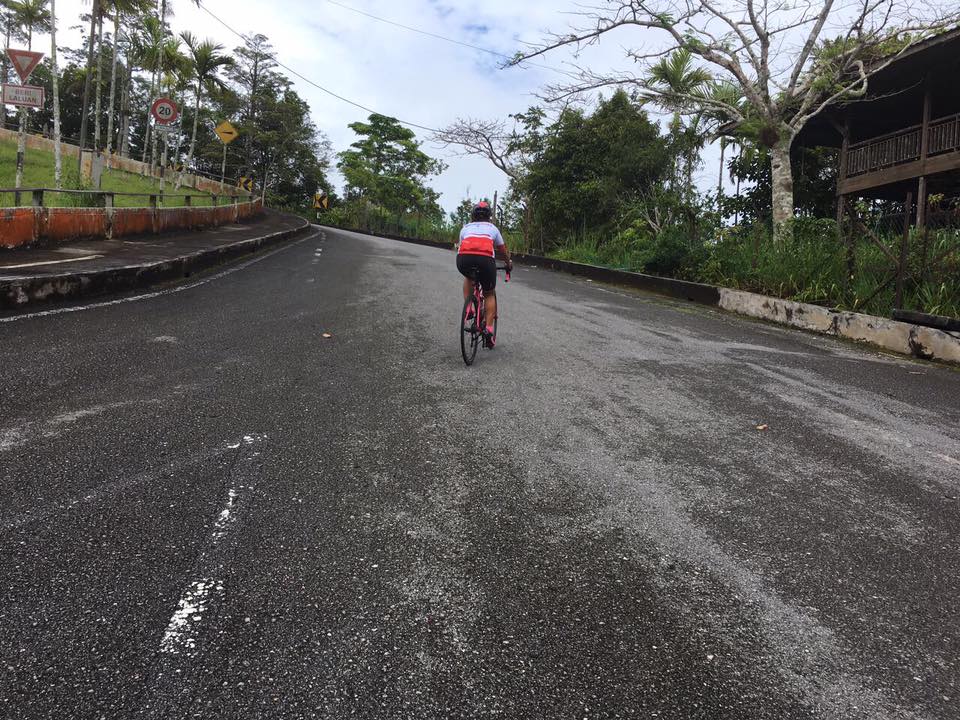 So I climbed and this was the view from the top. You be the judge – worth the effort?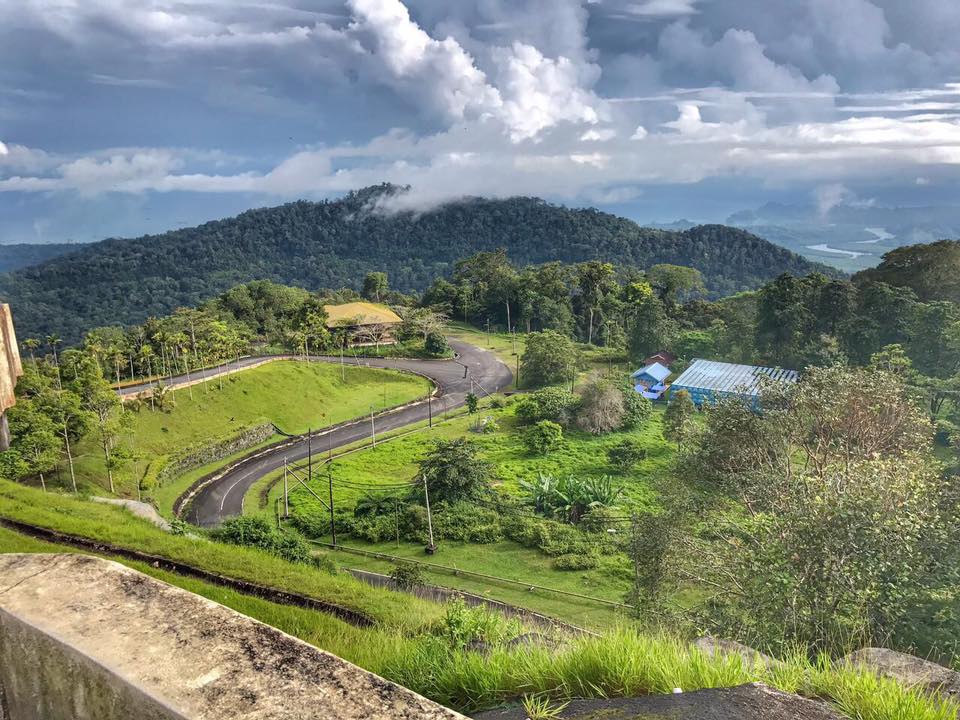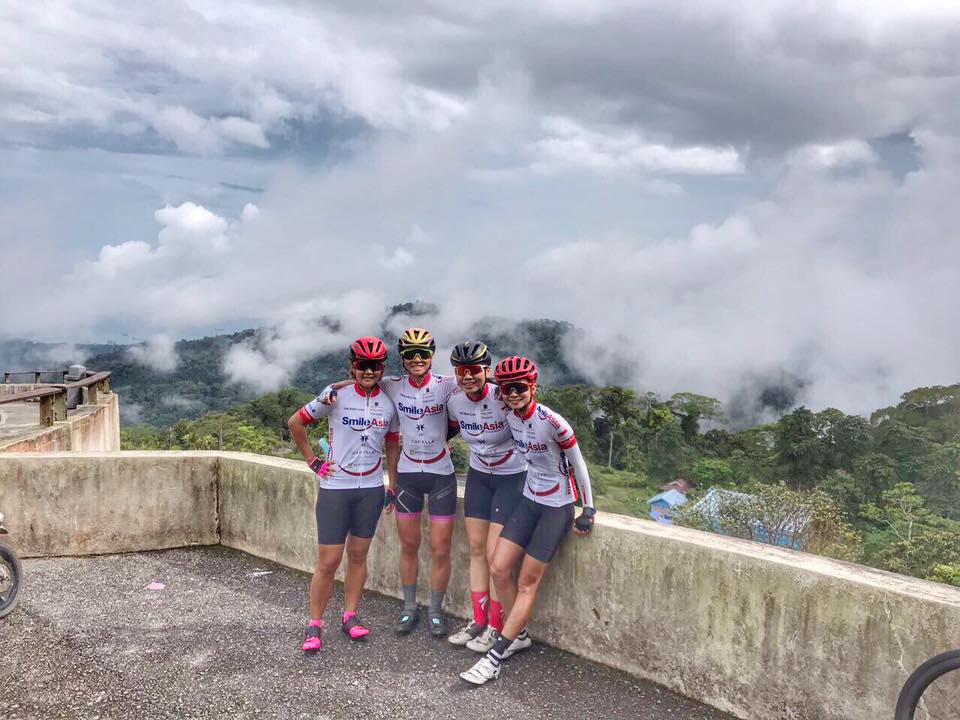 After all that climbing, you have to descent next. I'm quite chicken going downslope, especially when there are a lot of blindspots from the twists and turns, but I felt sooooo much better going down (duh). We got down quite quickly, zooming by the crazy climbs that took quite a lot out of me. Once we got to the bottom, Ling said we should just head back to the hotel. BEST NEWS EVER.
We took a little detour and headed back in the direction of the hotel, then it started raining. Thanks ah. Just as I started recognising that we were in the vicinity of the hotel and that meant a hot shower and lunch is within reach, Ling took an abrupt right turn for a little surprise. Three more climbs greeted us and I swear I really wanted to kill her at that point. NOT ENOUGH CLIMBING FOR THE DAY IS IT. WLE, I was so glad to be back at the hotel and nobody wanted to talk to Ling for a while after that morning's ride. LOL!
In the afternoon, Ling wanted to go to a waterfall so badly because she wanted to jump into the refreshing water in her Funkita bikini. No one else wanted to jump into a waterfall, but we agreed to go to Air Tejun anyway.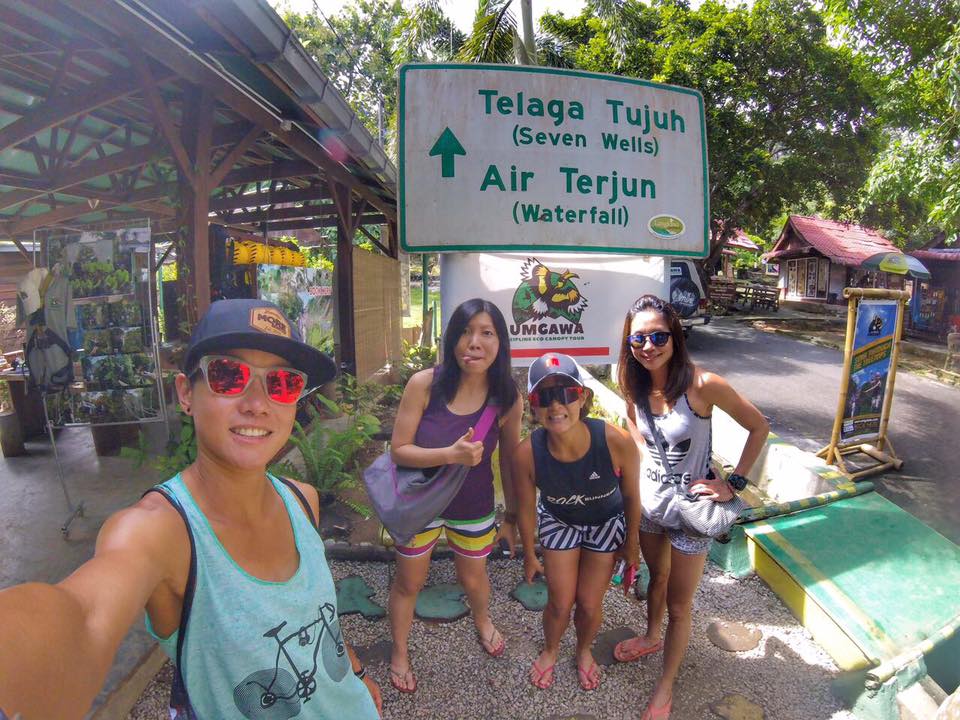 BUT NOBODY TOLD US THAT THERE WAS A 20% GRADIENT SLOPE AND MANY MANY STEPS THAT WE HAD TO WALK UP TO GET TO THE WATERFALL. Ok lah, the steps are expected, but the slope!!! So what did we do? We started walking backwards (Jess' idea) on the steep slope – it's easier because of the different muscle groups used. The quads are gone from the ride!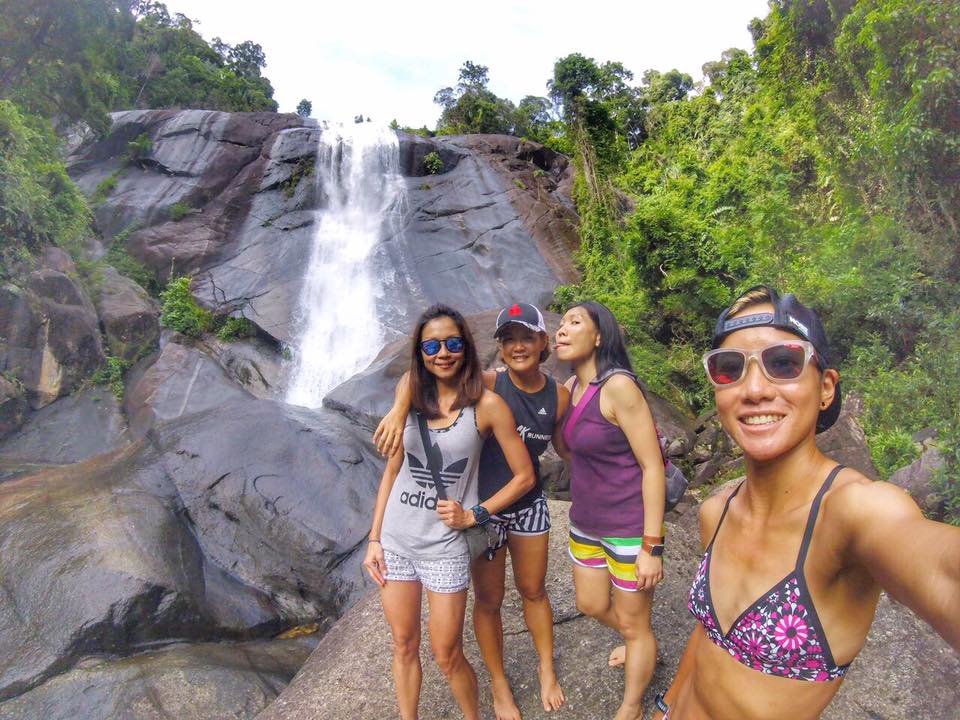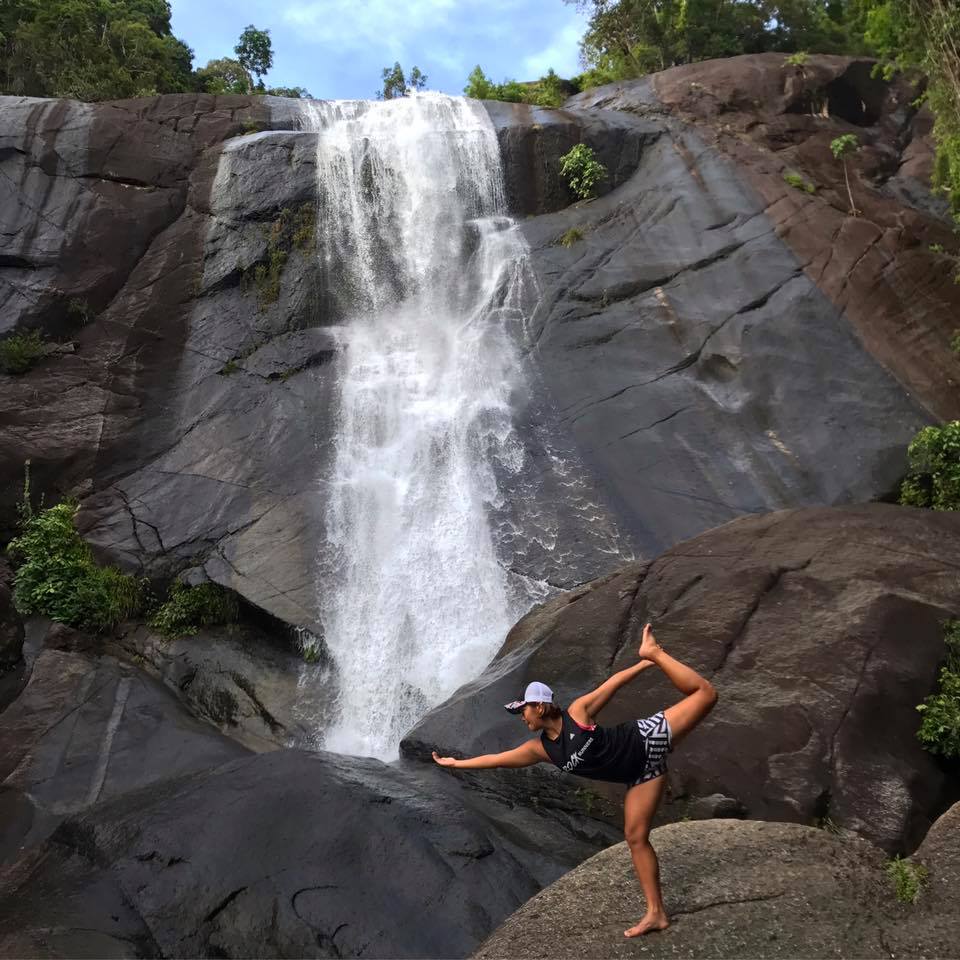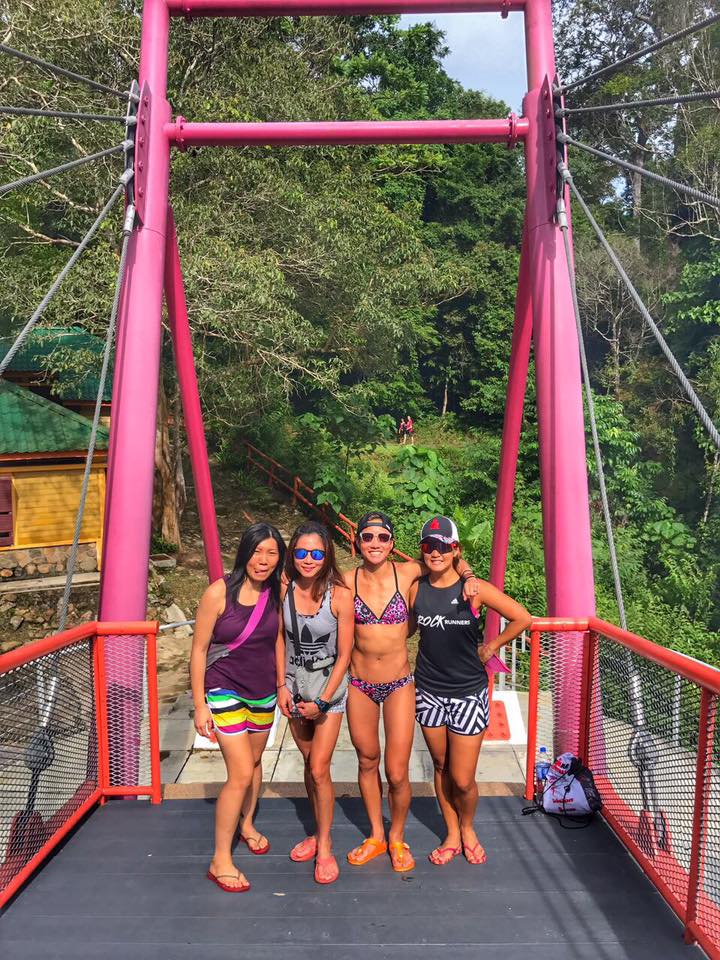 The views were not bad and we got some decent waterfall shots (although I cannot comprehend why Jess had a compelling need to hold on to her bag at all times), so the mini vertical marathon we did was worth the effort. But there were also a lot of other people so we couldn't get a shot without being photobombed. Oh and this guy brought his snorkel and diving goggles to the waterfall – I wonder what he saw in there.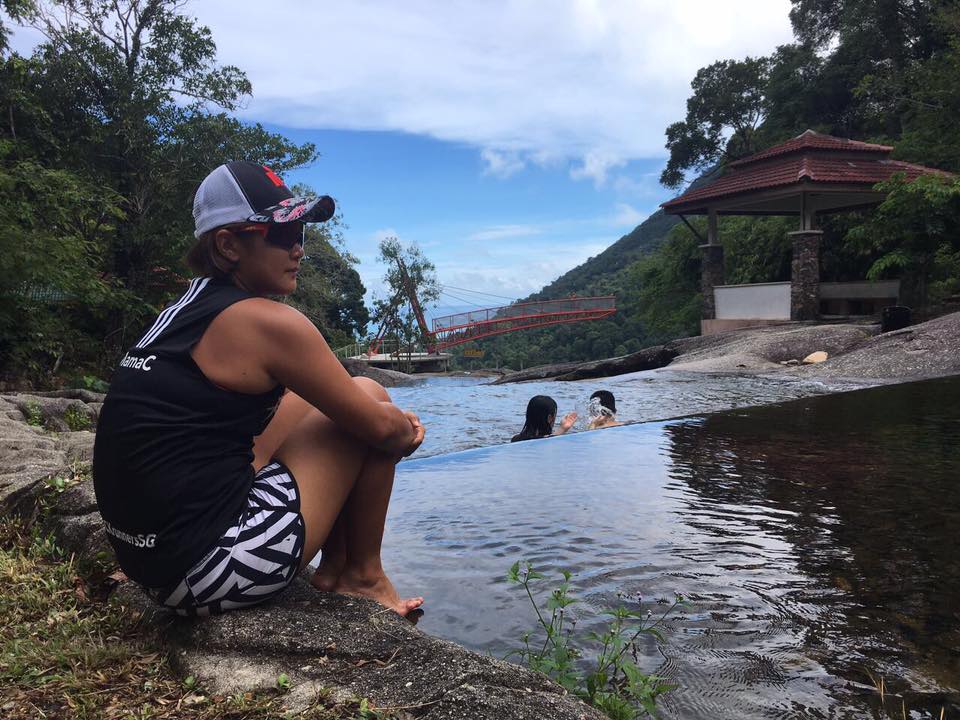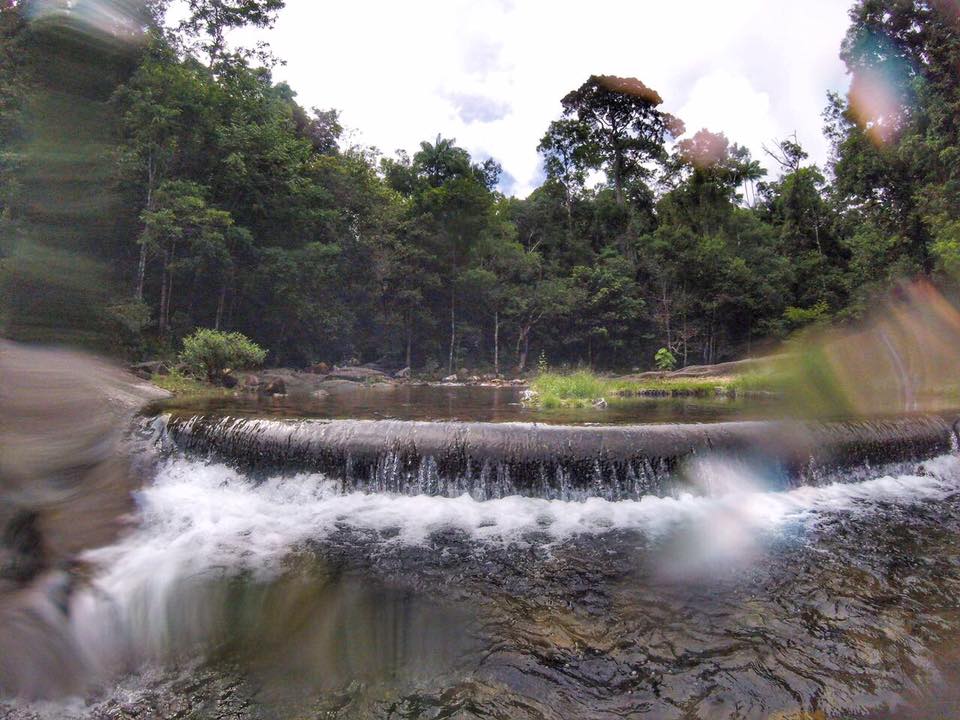 Back to the hotel we went to shower (ok only Ling showered 'cause she was the only one who got into the water) and then we went to check out a Pasar Malam because they wanted to eat Ramly burgers. We didn't find any good Ramly burgers unfortunately, but there were other yummy stuff like kebab and pita and red bean pancake. It was a small night market so we finished exploring quite quickly and off we went for another foot massage.
The next morning, we wanted to continue sightseeing so Ling felt that the best way to see Langkawi is to do a round-island ride. Hooray. (Can you sense my high level of enthusiasm here? Not.) Another breakfast of toast, scrambled eggs and cheap coffee, and we headed out.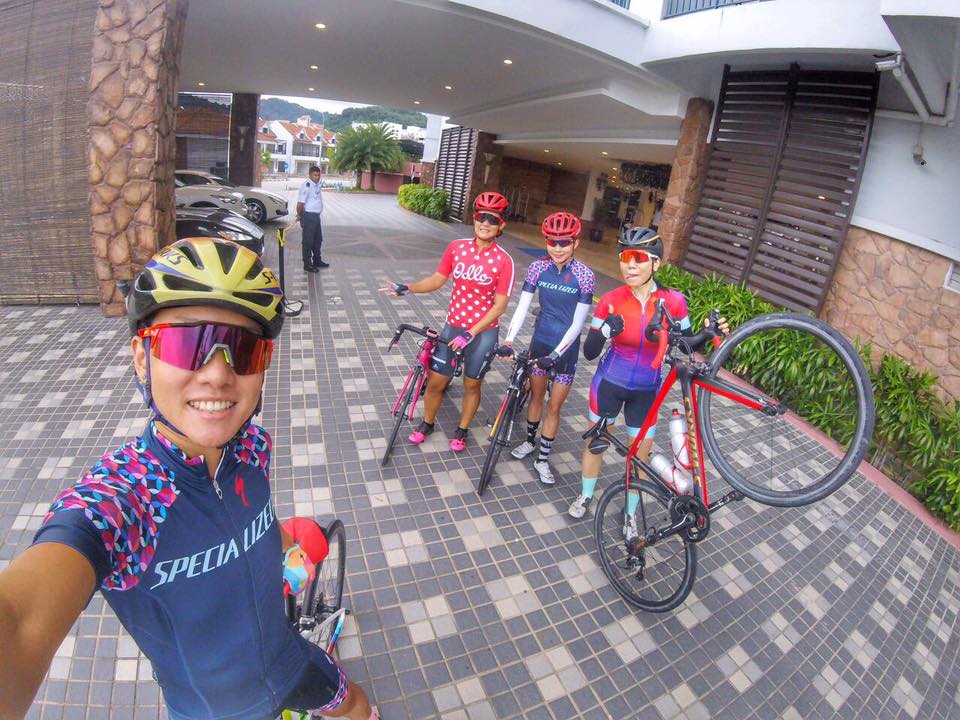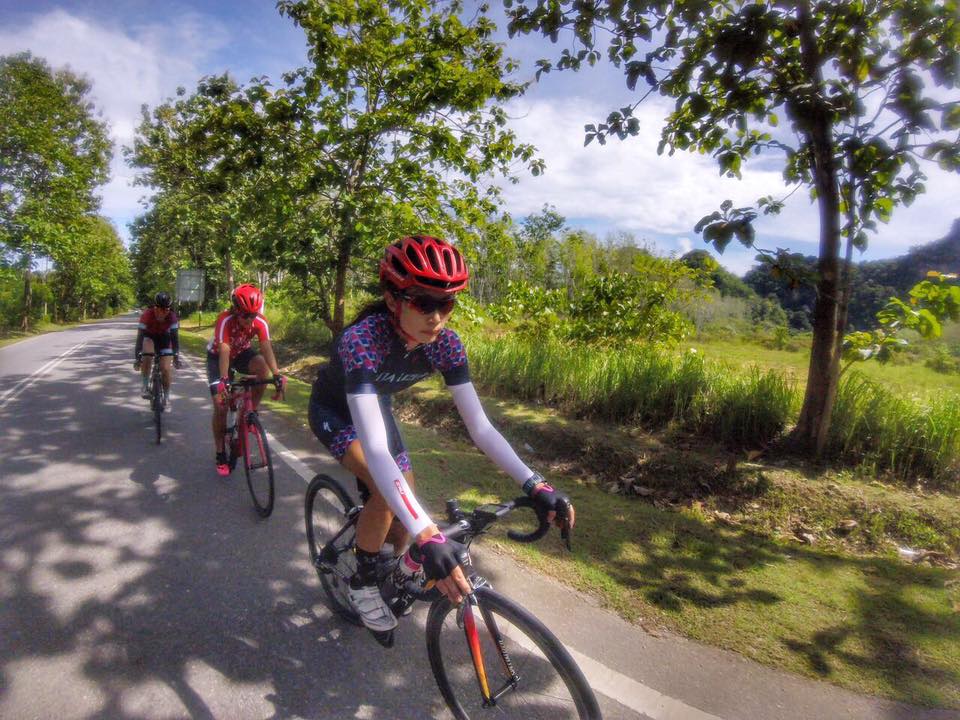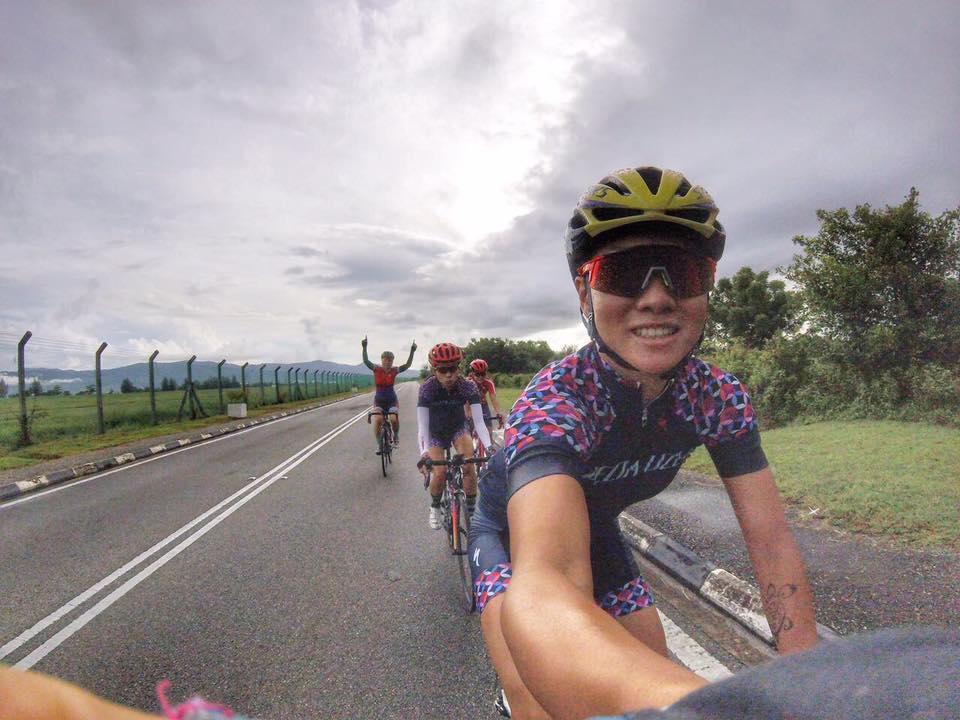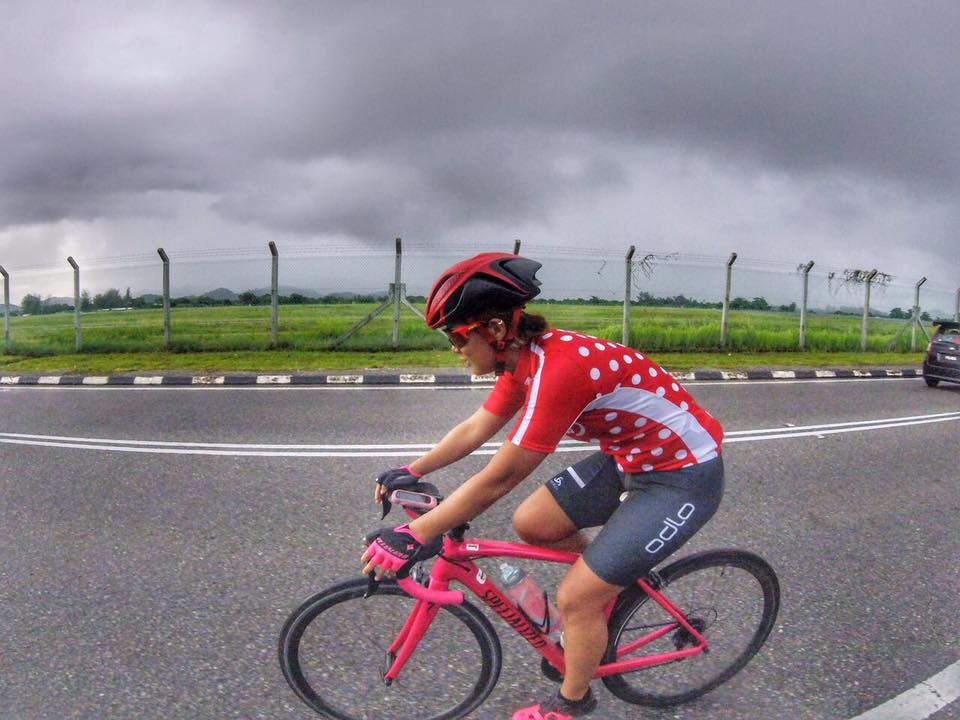 We cycled a longer distance this time, but it wasn't as painful because there was no Gunung Raya involved. We had lots of on-off rain, as well as some stray dog sightings and random roosters that nearly sauntered into our paths.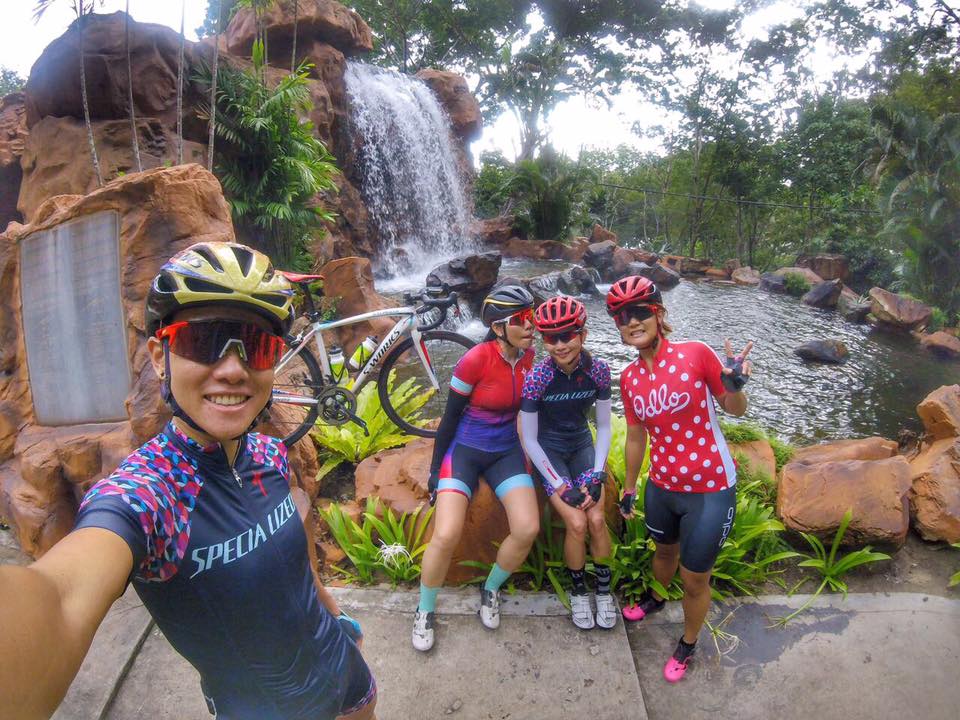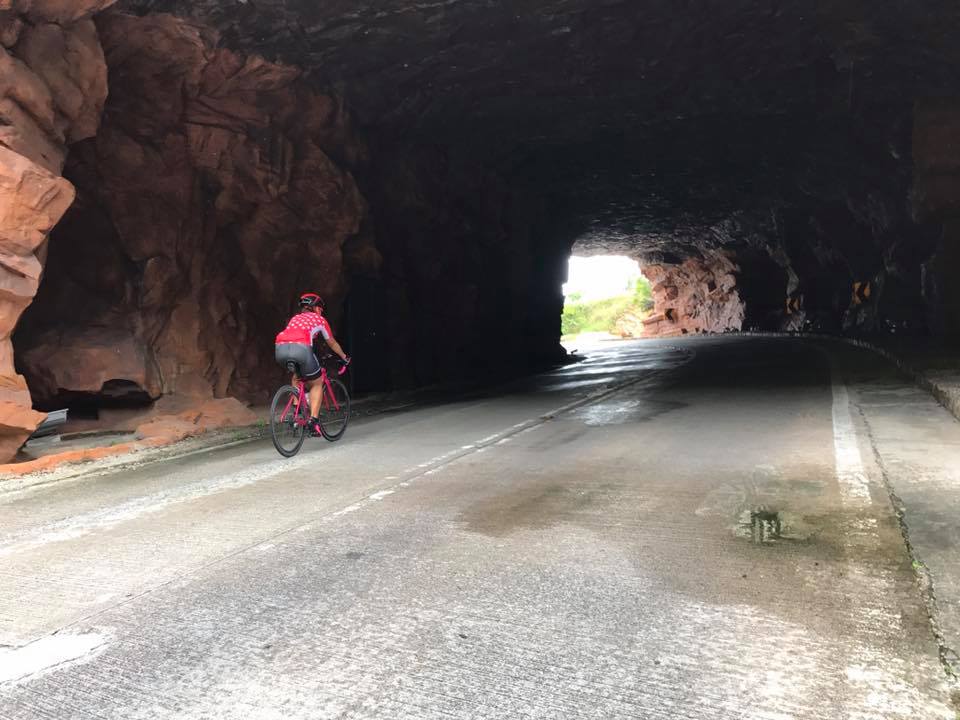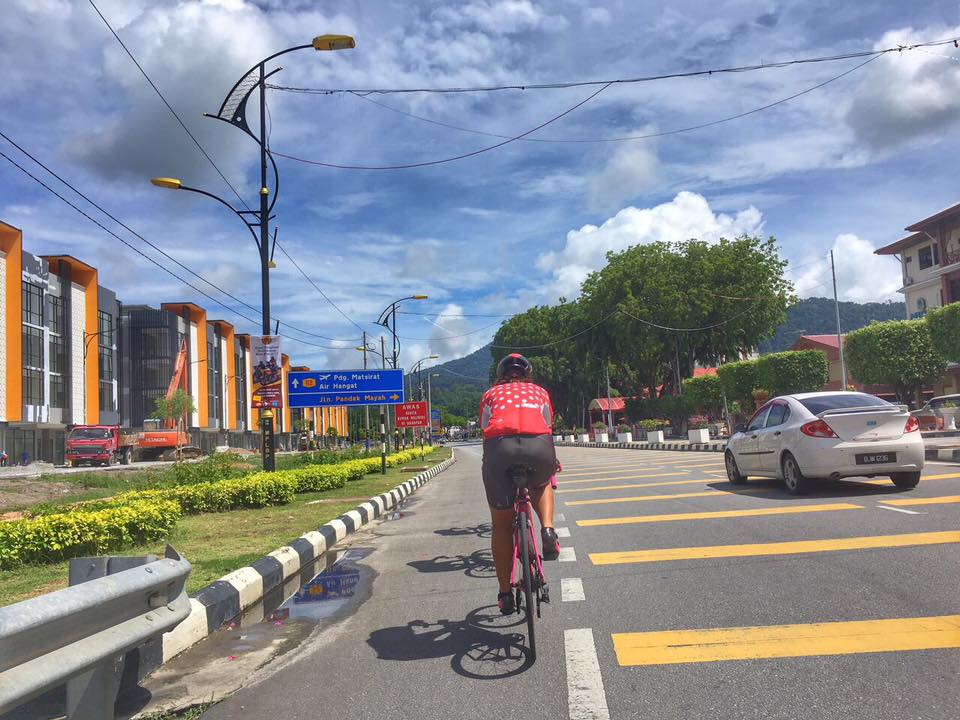 The sun came up strong when we ended, drying us up some so we felt less icky. Even though the route was easier on the second day, I can't say the same for my legs. Like, HELLO LEGS ARE YOU STILL THERE? TALK TO ME YO.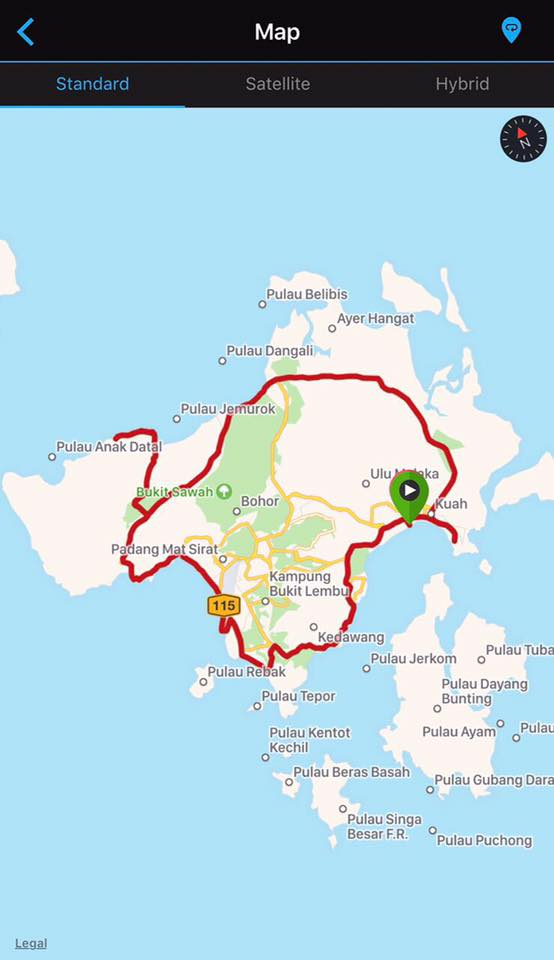 I felt so relieved when I got to shower!! We then walked out to a nearby mall for lunch and more grocery shopping, before we decided to go boating – which was totally fine for me because we spent most of the time in the boat. Finally a normal holiday activity right? Heehee.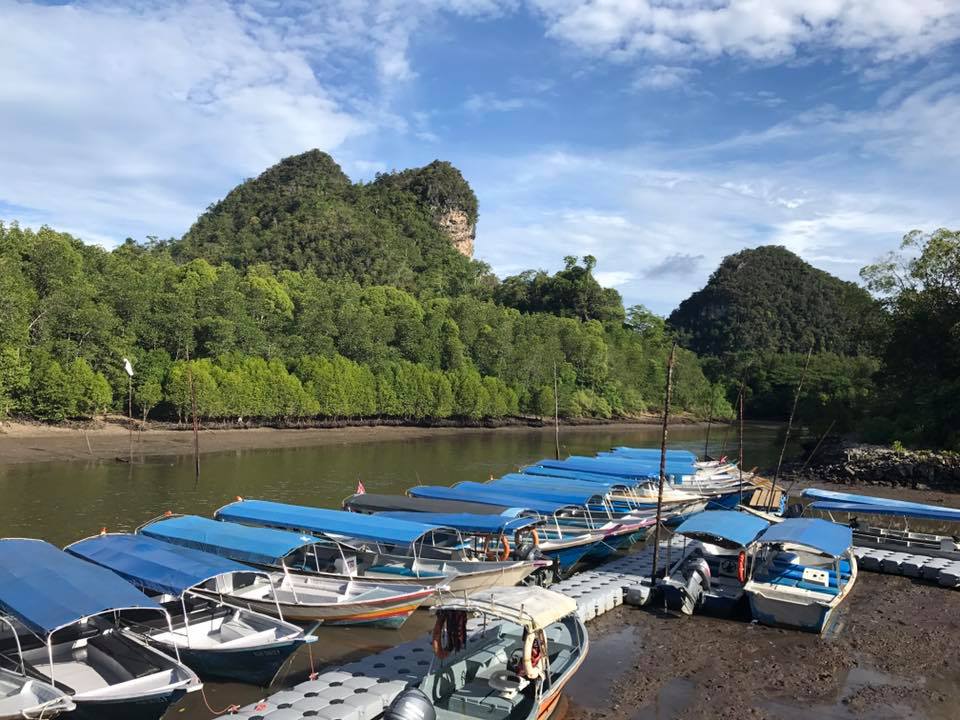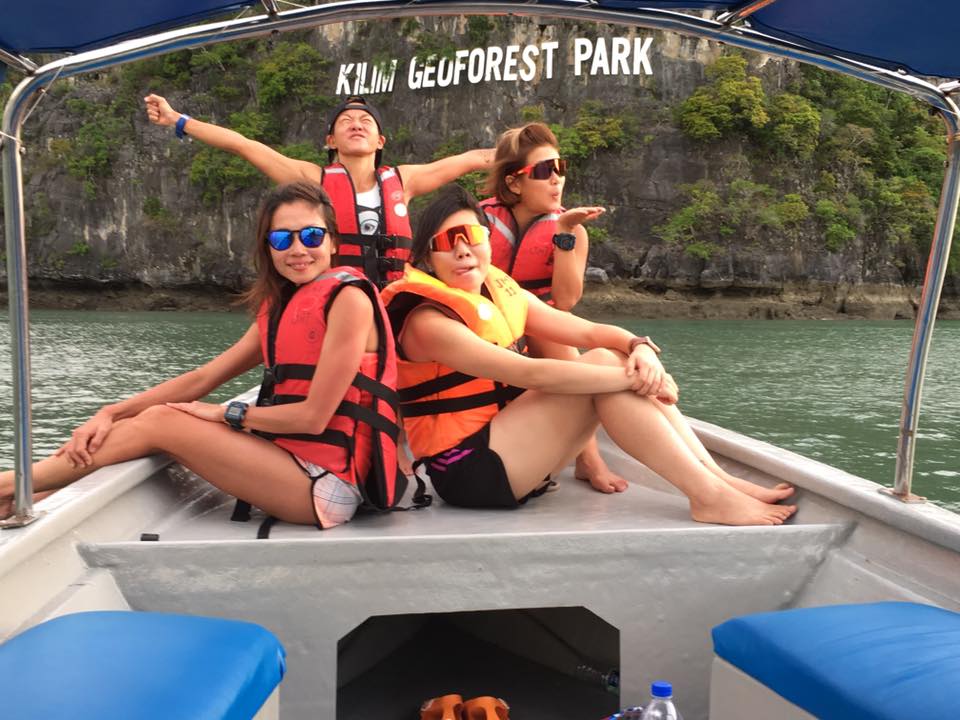 We went to the Kilim Geoforest Park and our boat driver-cum-guide took us to a bat cave (where you're not supposed to talk in the cave in case you wake the fellas up), a former crocodile cave (the crocs migrated because the place was too noisy with too many boats), a fish village where Ling touched a stingray and shrieked a little, and also to watch eagles feed on rotting chicken pieces that we threw into the water.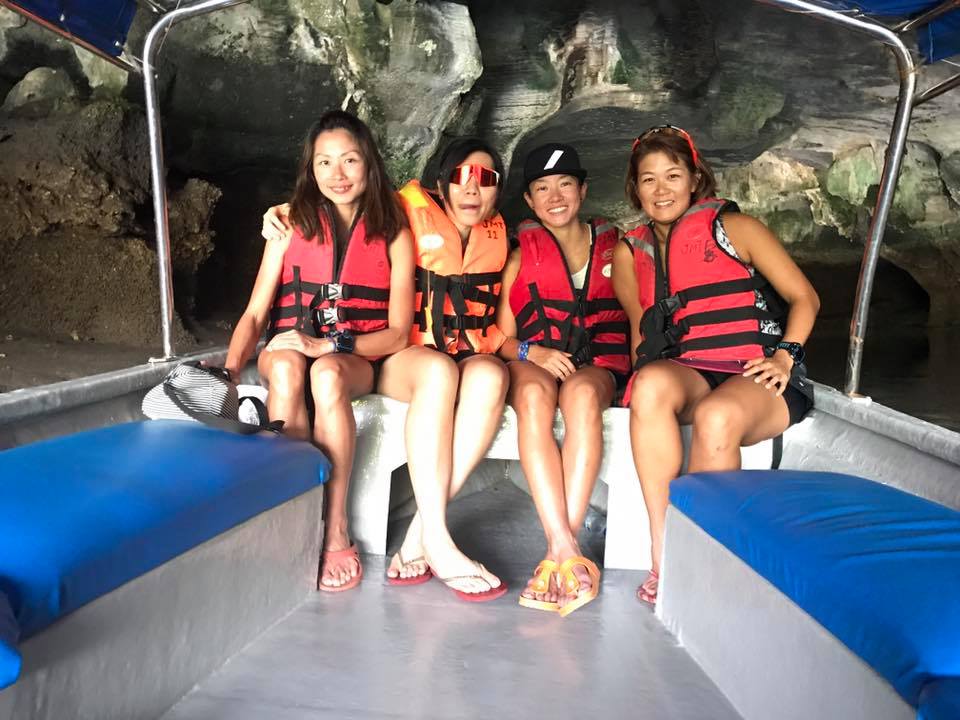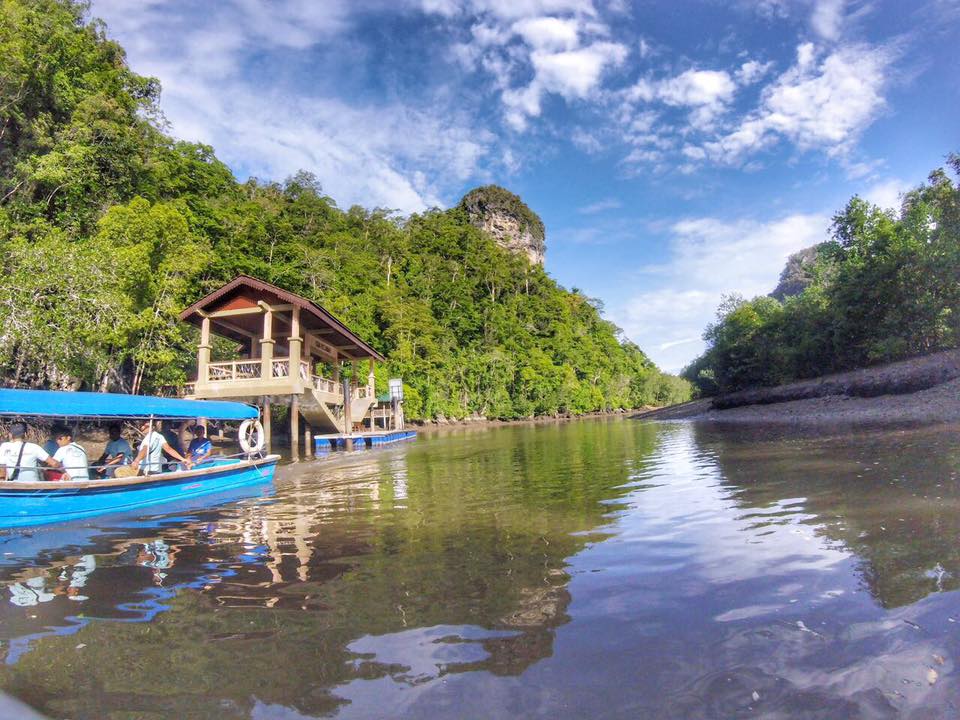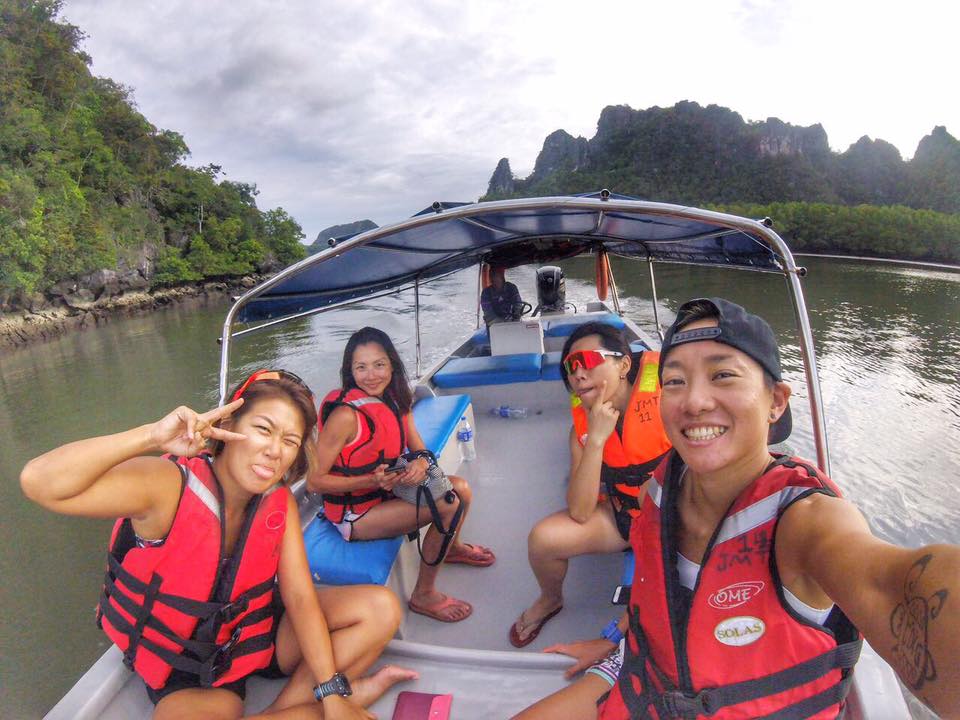 We went out to the Andaman Sea and saw Thailand from afar, watched the sunset, drove the boat and then headed back for dinner. We tried this place called Fish Farm Restaurant which had pretty good ambience but the food was twice the price (compared to the seafood restaurant we went to at Pantai Cenang) and not twice as tasty. One more last foot massage – I needed it so badly omg – and it was time to pack for home.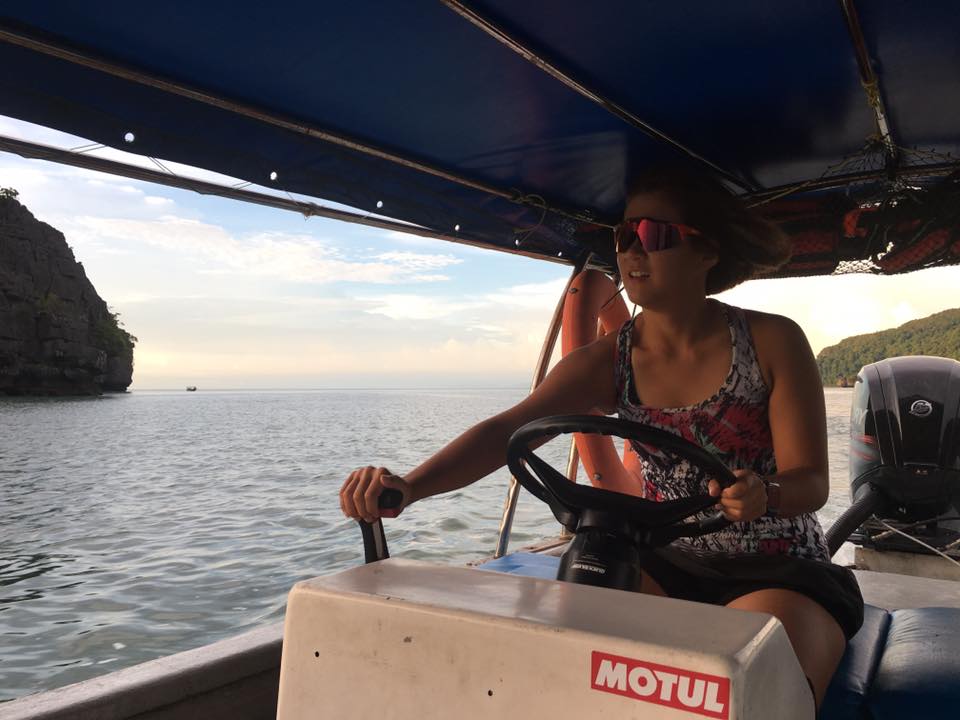 A short trip it was, but highly intensive if you ask me. Also, it is definitely the most unique hen's trip I've ever heard of. We swopped cocktails and strippers for hills and bicycles man. Well, we complained a lot but we still went through it (secretly probably liking it) and I'm sure this is not the last of the Incredible T-Rex Crew Goes Overseas series. Look out for Part 2!