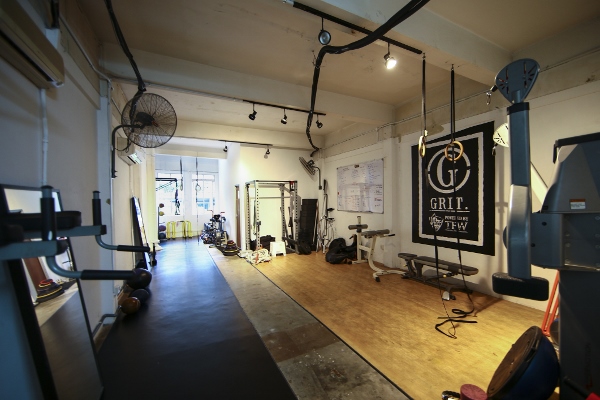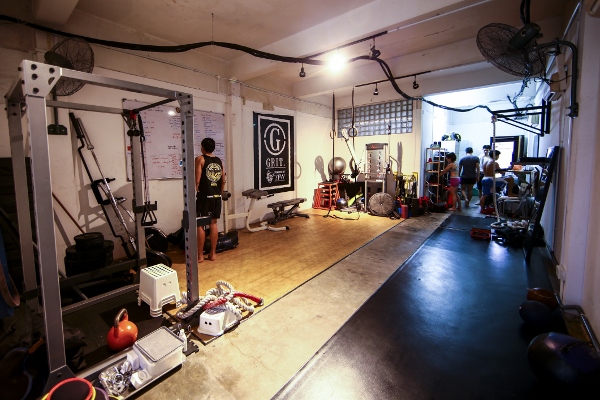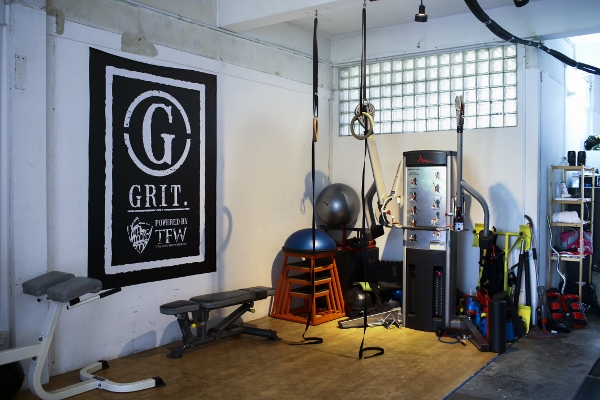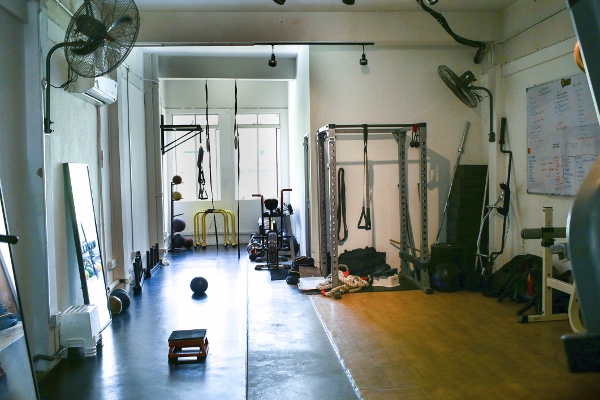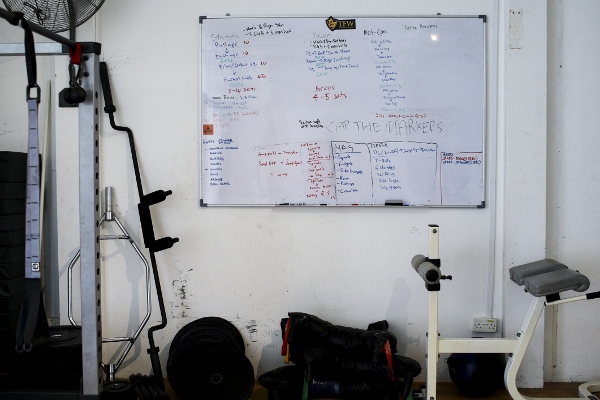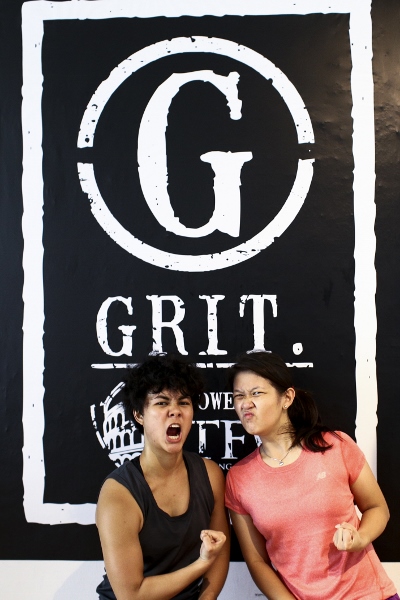 I think this is the perfect name for what it is. Because, somewhere during the workout, you will find yourself gritting your teeth as you breathe hard to calm your racing heart. Grit is the only gym in Singapore affiliated with Training for Warriors, the system created by Martin Rooney over 10 years ago for fighters.
Don't get frightened – this isn't some MMA gym. The training programme at Grit is suitable for all ages and abilities, with an aim to bring out the warrior in you. There are four different classes available – Power, Strength, Metcon and Active Recovery – during lunch time and after work hours; the gym is closed for personal training at other times. (View the schedule here.)
Here are brief class descriptions:
Strength: The foundation of training at Grit where the focus is on developing functional strength to help movement.
Power: The ability to move something with strength quickly, thus being the one step above Strength.
Met-Con: Metabolic Conditioning that combines strength and power in a single workout to elevate your heart rate and seriously test your cardiovascular system.
Active Recovery: You can't be going beast mode all the time. This slower-paced class focuses on enhancing joint health, muscle flexibility and recovering from hard workouts. You need rest so you can come back stronger and maximise results from training.
First-timers get free trials, only for Tuesdays 1.15pm and 6.30pm, Wednesdays 7.30pm, and Thursdays 12.15pm and 7.30pm. (Bookings are made here.) Guess which class I went for? Met-Con! Yes, I love the feeling of having your heart nearly burst through the chest. Grit is located at the top of shophouse so the climb up the many flights of stairs makes for a good warm-up. Don't say I didn't warn you…
You will first be taken through an assessment by the coach Allan or Gene, where they will check your posture and also various exercises like squats, lunges, pull-ups etc. Then it's time for the workout! This week's Met-Con workout went like this:
Mountain climbers
Pull-ups
Thrusters
(20s each + 20s rest) X 3
– 1 min rest –
Mountain climbers
Ice skaters
Side steps
(20s each + 20s rest) X 3
– 1 min rest –
Mountain climbers
Russian twist
Scissors squats
(20s each + 20s rest) X 3
– 1 min rest –
The sweating period only lasts about 20 minutes, but there's stretching before and after, so the entire class time is almost an hour. Each class is only limited to a maximum of four participants (ie. small group training) so it will not be too crowded. Workouts are the same by the week – that means if you go for Met-Con three times a week, you will be doing the same workout each time. Thus I would suggest doing one of each class a week, instead of doing the same thing so many times.
I was left panting at the end of the workout, after doing too many mountain climbers. If you realise, the exercises are progressive. First set is up and down movements, second set is side to side movements and then the third set is rotational movements. No fancy equipment – I only used medicine balls and gym rings for pull ups that day – just kettlebells, dumbbells and your body.
Grit is a no-frills back-to-basics type of gym, where the only machine is your body. No shoes are needed and bring your own water. There is a simple shower facility, only one cubicle though. Located at 39D North Canal Road, Grit is open on weekdays from 11.30am to 2.30pm and 4pm to 9pm. Classes are S$12o for four sessions, S$180 for eight and S$230 for unlimited. Personal training is available at S$90 per session or S$800 for 10.