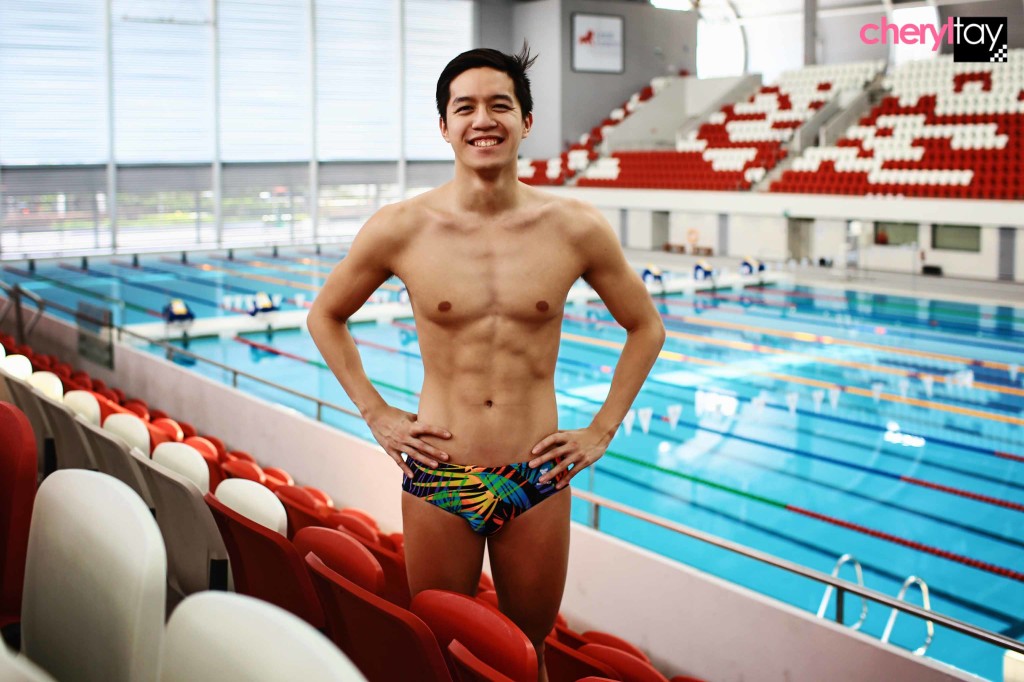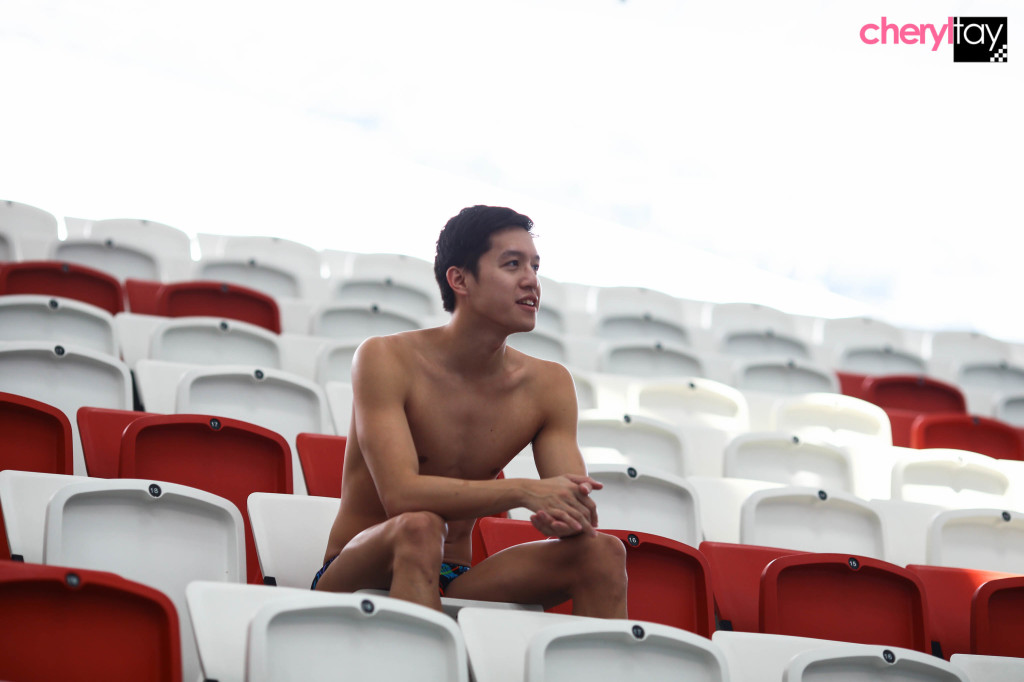 National swimmer Danny Yeo was quite shy when he had to strip down to his trunks in front of three ladies – me and two other PR ladies. The photos turned out fine eventually (tho' he was still a tad awkward), but I'll take it.
With such an intense training schedule as a national athlete, are there times when he is so exhausted from training he feels like giving up? To that he said, "Sometimes when the effort put in does not equal the the results shown, it is indeed disappointing, but it doesn't make me feel like giving up. It actually spurs me on to find mistakes and areas I can improve on."
Read more on Yahoo here.