In my work as a photographer, I have to endure long hours on my feet with heavy equipment, often straining my back at the end of a big event. While I really enjoy running around and taking photos, I know this isn't good in the long run for my back especially.
I do go to the gym regularly and I lift weights to strengthen my back, but it's inevitable that I will feel strain on my back after shooting for six hours nonstop for example. There are only so many massages I can go for, so I was really happy when I was introduced to kybun.
Invented by Swiss engineer Karl Müller (same guy behind the MBT shoes), the kybun MechanoTherapie helps to strengthen deep muscles and soothe your backaches while being kind on your joints. His objective was to recreate the soft, supple ground like that of paddy fields through a series of products such as the kyBounder mat and the kyBoot shoes.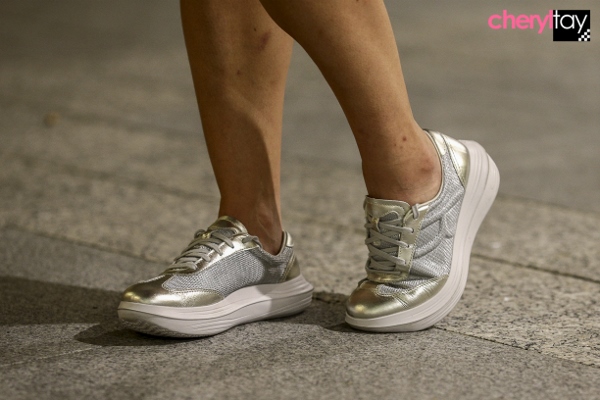 Walking or exercising on hard surfaces is bad for us, especially if you wear heels. Thus, the kyBoot gives you the feeling of walking on air with its air-cushioned sole. It makes my feet feel light and I get that bouncy effect, which gives me more energy to run around and do my things.
It's not just about having this floating feeling as you walk though. You don't feel it, but the shoes are actually strengthening your legs without tiring them out – your muscles are quietly working to stabilise your feet on the soft material but you will not feel any strain or difficulty.
Also, the soft, supple air cushion absorbs shock and its multidirectional elasticity and flexibility help to adapt to your feet. This solves problems like bunions and heel spurs, and for me, my back pains from prolonged hours of standing are reduced.
I wore the shoes for about three months now and and it has been helping me relieve my backaches. The kyBoot shoes are also very comfortable and do not cause me any inconvenience.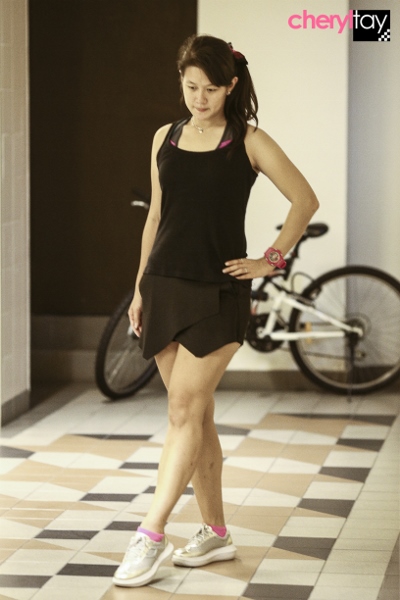 The sole of the shoes are quite thick, but I understand that research is in process for more trendy designs. I picked this silver pair (NO PINK DESIGN SADLY) and I wore it to my overseas assignments most, but I also enjoyed wearing it out often.
Similarly, Randy Ang, 33, director, experienced the same benefits with the kyBoot. He said, "I stand and move around a lot due to work and other volunteering commitments, often tiring me out quickly. Wearing the kyBoot shoes however, has helped me a lot. There is no feeling of pressure on the feet and it relieves my feet of any aches. For example, when I volunteer for events like the Formula One Singapore Grand Prix or when I travel overseas, the shoes enable me to stand and move around for long hours without feeling tired."
Besides the kyBoot, there is also the kyBounder mat – which you can use for active standing or exercising. Similar to the shoes, the elastic spring base of the kyBounder helps you to stand actively (while you are ironing, working at the computer or manning the cashier for example) and exercise the muscles of your feet and legs without you realising.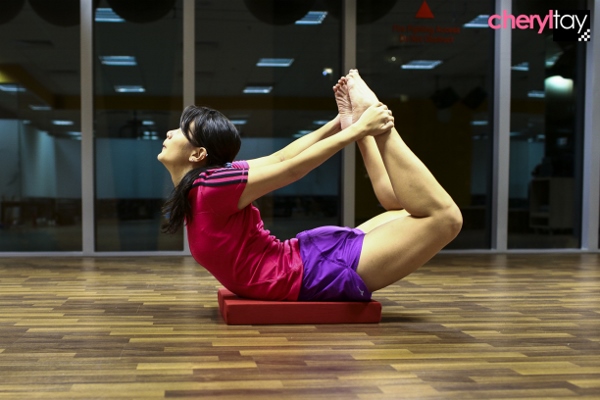 Iris Ho, distributor of kyBun in Singapore, shared with me how she had seniors manage to straighten their posture and relieve pains in their body just by standing on the mat for 30 minutes a day. The mat is good for therapy and rehabilitation as well.
In short, standing on the soft, supple, springy sole of the kyBounder keeps your body upright, relaxes your muscles, relieves pressure on your veins and is kind to your joints.
Exercising on the kyBounder is recommended too. It reduces the impact on your joints, as well as stretches and strengthens your deep muscles while improving balance and coordination.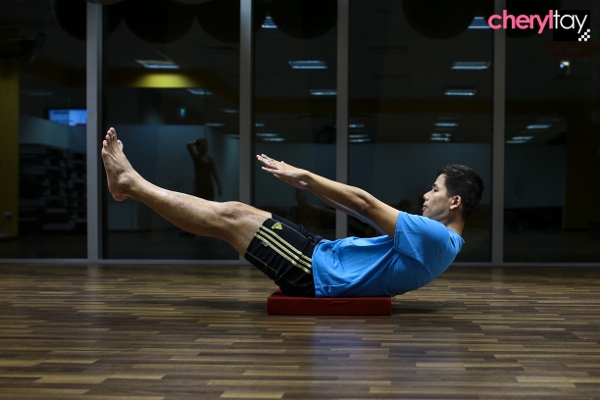 You can plan your own exercises and work out with the mat, but there is a kyBounder class offered at Physical ABuse if you would like to try it out. The beauty of it is how it's a high-intensity session (I guarantee you will sweat) but it is of low impact due to the mat.
Each time you go for the one-hour class you might get a different workout, mostly bodyweight exercises like squats, lunges and some abs work. What is usually easy to do, such as tiptoeing on the mat, suddenly becomes harder because you need to balance while your feet sinks deep into the mat.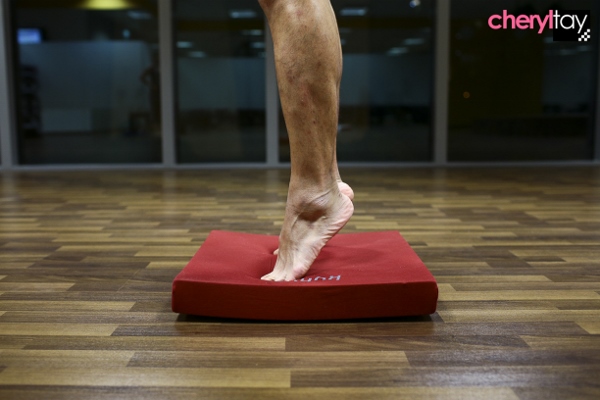 There is a rebound effect of the mat though, which helps you to spring off the mat. Deep muscles you seldom activate are reached and strengthened, so injury is prevented as you become stronger.
The kyBounder mat is available in three types of thickness – 2cm, 4cm and 6cm – depending on what you need it for. The thicker it is, the harder it will make your muscles work and the more effective it will be.
Entrepreneur Aillyn Ang, 44, uses both the kyBoot shoes and kyBounder mat. "I spend a lot of time standing at work and also sitting in front of the computer, thus suffering from frequent back pains. I got the kyBoot first and it eases pressure on my feet when I have to do a lot of walking. I later got the kyBounder which I stand on when I'm doing the ironing. Both have helped me to relieve muscle tension and lower back pain," she said. Aillyn has been loyally returning to kyBun eight times in the last three years!
kyBoot Singapore
3 Pickering Street #01 – 46
China Square Central (Nankin Row Shophouses)
Singapore 048660
The shop faces South Bridge Road, opposite Hong Lim Complex and Fook Hai Building.
Opening Hours
Monday to Friday: 11 am – 8 pm
Saturday: 11 am – 3 pm
Sunday & PH: Closed
*This is a sponsored post.