I had the experience of being a member at Virgin Active Raffles Place for a day, the first Virgin Active Club in Southeast Asia. Possibly the largest gym in Singapore, the 33,000 square-feet club takes up three levels at One Raffles Place.
Workout attire is provided (except shoes) – there's a choice of pink or purple for the ladies, and I get really happy seeing lots of pink in the gym! The RFID membership card or bracelet allows you to access your locker and make cashless payments at the salad bar if you need a wrap or a protein shake (supplied by Salad Stop) after your workout.
For a moment I felt like I was in a country club – the Relax and Recovery Zone at Virgin Active Raffles Place for example, provides complimentary bathrobes that you can use while resting in the salt inhalation room or soaking your feet in the foot bath.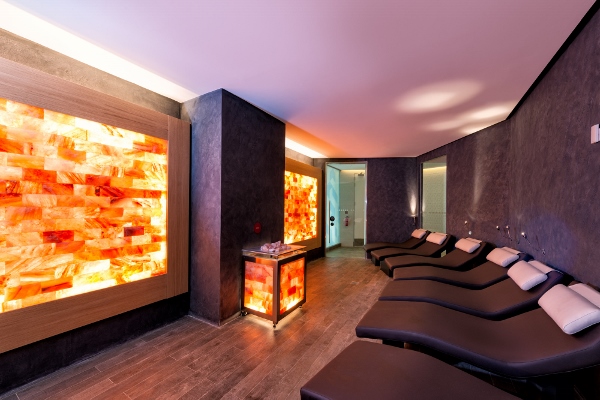 There are also steam and ice rooms, or an ice cold bucket shower to soothe those aching post-workout muscles.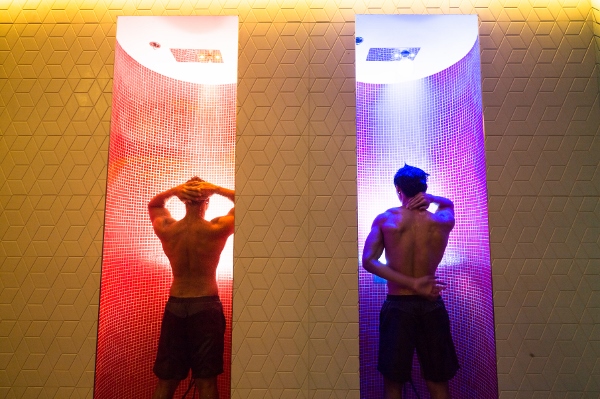 Then there are the famous zero-gravity sleep pods where you can take 20-minute power naps to complement your workout.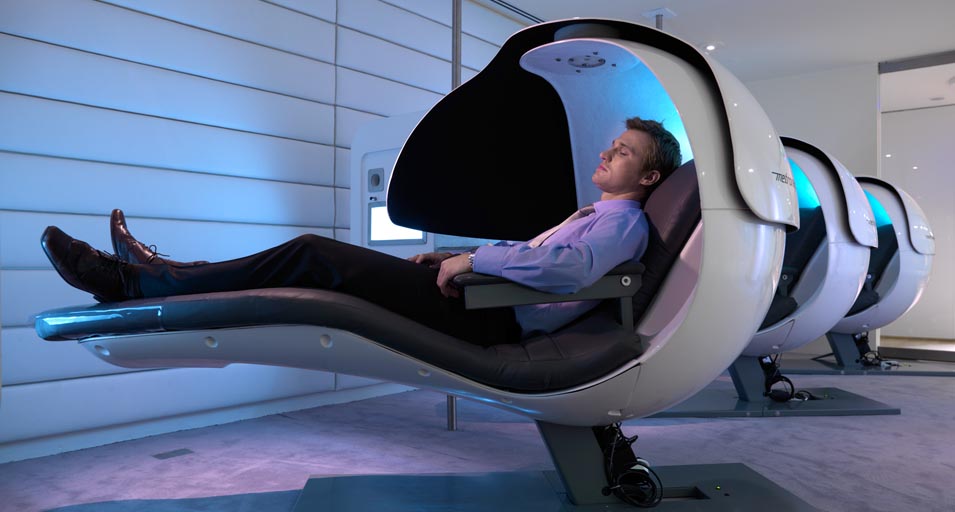 A meeting room is even available if you need to discuss work after exercising.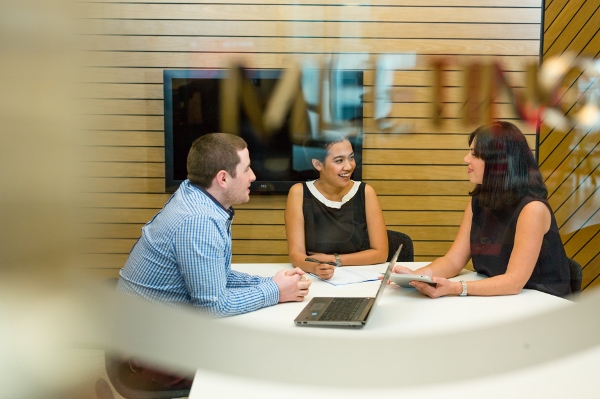 The changing rooms are huge and spacious, so it prevents knocking into other people during rush hours, but I felt that the rainforest shower stalls are a tad too narrow.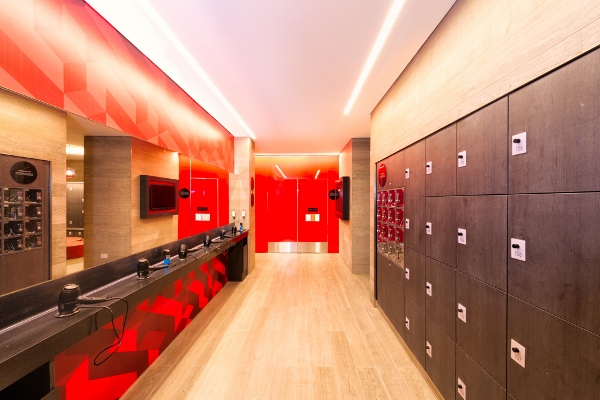 State-of-the-art
To say the club is state-of-the-art is an understatement. Their fitness equipment includes Technogym's latest Android-powered ARTIS line, which is the first to be used in Asia.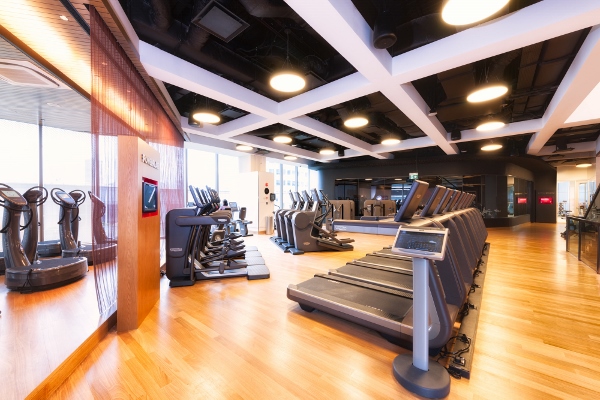 The ARTIS range is designed for connectivity where members can customise their own training programmes, or their favourite websites and services. That means being able to Skype, surf the web or update Facebook while you are on the treadmill, if you are not running too hard. On the personal screen of the machines, the cycling ones have rolling images of scenery like mountains or rocky terrain.
The Technogym Wellness innovation also allows you track your progress through a personal key, as well as tell you what equipment to use next and how fast your exercises should be.
The range of equipment is extensive and I was introduced to many machines that I have never seen before; for example, the Curve 3 manually-operated treadmill where you run at your speed, the functional eccentric trainer which gives wave-like motions or the Sproing trainer that has a soft air-filled surface for less impact.
The weights section is tucked away in a corner on the third level, strategically positioned as I was told, so as not to intimidate the general masses especially the ladies. The good news is – there are squat racks.
In addition, there is a large variety of classes like anti-gravity yoga, pilates, spin, mixed martial arts, Zumba, Power Plates, Kinesis and Bodypump.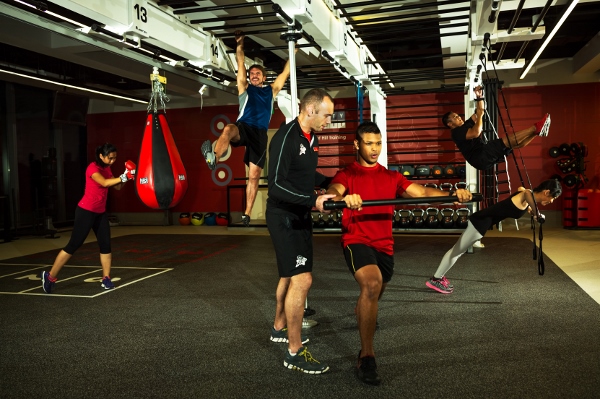 The spin studio has immersive graphics on a large projection screen, giving a distinct audio visual atmosphere to enhance the workout.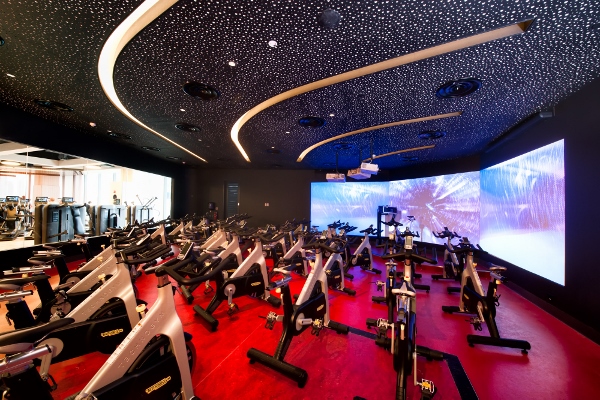 Two new classes offered are ZUU and Thirty HIT (high intensity interval training).
I chose to try out the ZUU workout, which is being offered in Singapore for the first time, at their functional zone which is loaded with suspension ropes, kettlebells, Bulgarian bags and many more functional equipment.
ZUU (sounding like 'zoo') is a registered training style based on high intensity primal movement patterns mixed with strength and endurance body weight exercises.
Leading the class that day was Christian Mason, operations director for Virgin Active South East Asia, who moved to Singapore in January this year. I really did feel like an animal at the zoo as we did gorilla jumps and bear crawls, and other exercises that all had animal names to it.
[For a more in-depth review of ZUU, you may read my article on Yahoo! here: "New Singapore gym Virgin Active makes you work out like an animal"]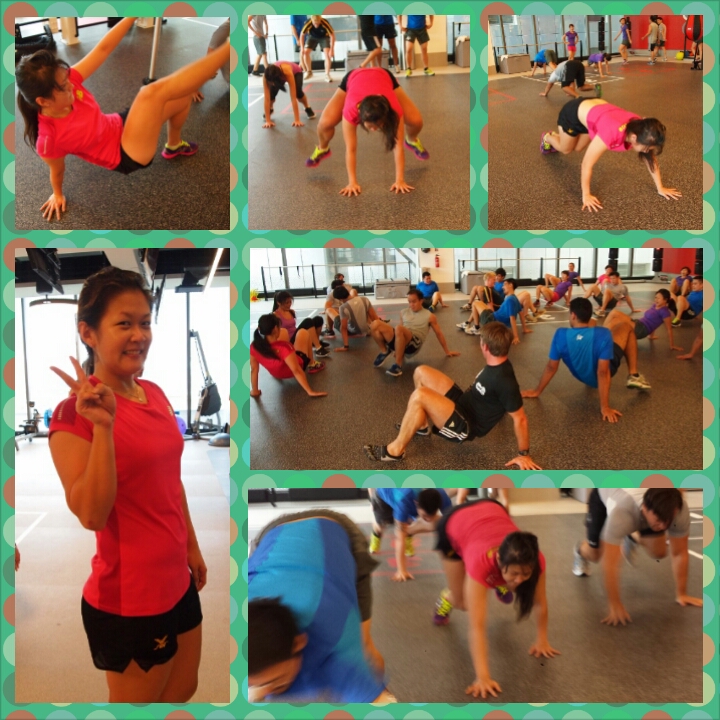 It was a lunchtime class that I attended so it was full with almost 20 of us; besides Mason there were two other trainers to assist him. There are over 100 moves to the ZUU programme and Mason only did about 12 with us in that half an hour, but it was intense enough. During the brief rest time between exercises, Mason encouraged us to move around and say hi to the others so we can make new friends.
Membership structure
One way that Virgin Active differentiates itself from the rest of the big gyms in the crowded Central Business District (CBD) area is by offering flexibility with its membership.
Virgin Active Raffles Place's membership consists of a one-time activation fee of S$199 and a weekly fee of S$42.50, hence the initial sign-up for a one-month membership is S$369. Subsequently, members only need to pay S$42.50 per week for a rolling fortnightly renewal ($170 per month) and can choose to leave on three days' notice prior to the next direct debit date.
The membership includes access to Virgin Active Raffles Place and their worldwide clubs and facilities.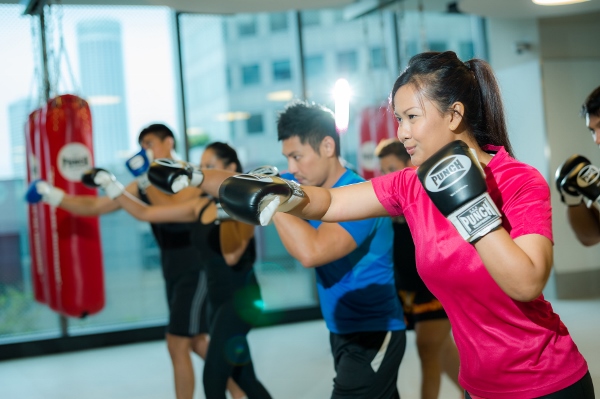 Growth plans
Since 1999, Virgin Active has set up 270 clubs across the UK, Italy, Spain, Portugal, South Africa, and Australia. Using Singapore as their launch pad for their Asia expansion, Mason shares that there are plans to move into Thailand, Indonesia, the Philippines and Malaysia too.
They are also not stopping at one branch in Singapore, with "active discussions to open six to 10 more clubs over the next four to five years in both the CBD area and in the heartlands". Virgin Active has a suburban model that they will apply to the heartlands, with an added emphasis on kids so parents can bring them along for workouts.
Mason also hopes to find a suitable location and size that can have all of the club's usual features, such as climbing walls or a swimming pool.