Self-Defence for Ladies by Tommy Carruthers
Organised by Tommy Carruthers Singapore
ft. sports and fitness photojournalist Cheryl Tay
Date: 6 October 2014 (It's a public holiday!)
Time: 10.30 am – 12.30 pm
Venue: TMP Fitness Club, Revenue House,
55 Newton Road, #05-01,
Singapore 307987
Price: $75 per pax
Attire: Comfortable sportswear and sports shoes
BFF promo: Sign up with your girlfriends and enjoy $15 discount each!
Payment: Make a transfer to POSB Savings 148-12341-1 and SMS 9181-9460 with your full name, email, mobile number and transaction details. You will then receive a confirmation SMS and slot number.
_____________________________________________________________________________
I thought about it – if I am attacked by a stranger suddenly, what would I do? I would probably scream and then try to kick his balls. Heh, sheepish grin. In short, I don't know what to do.
Granted, Singapore is relatively safe country but it is always better to be armed with some self-defence knowledge so you can get yourself out of a situation or at least try to minimise the hurt.
So where can you learn some self-defence?
This October, world renowned Jeet Kune Do instructor Tommy Carruthers will be coming to Singapore to conduct a two-day Jeet Kune Do seminar and he will be hosting an exclusive session just for the ladies!
I understand how it can be a bit intimidating for ladies to come into close contact with male strangers in a martial arts class, thus I will be helping Tommy with the class so you can feel completely comfortable.
If you were wondering, I have no martial arts experience (except for some Muay Thai classes here and there), so I will be learning alongside you. Learning self-defence is not complicated and you don't need fanciful moves, so I hope this will provide you the opportunity to learn how to protect yourself.
The two-hour course on effective self-defence for ladies is based on the principles of Bruce Lee's martial art Jeet Kune Do and it will be held at TMP Fitness Club at Revenue House on 6 October from 10.30 am to 12.30 pm.
For the guys, you can join his seminars on 4 and 5 October from 10.00 am to 3.00 pm. Registration here.
Tommy first came to Singapore last year to conduct his first Jeet Kune Do seminar in Southeast Asia and it was a huge success. The seminar was oversubscribed and many participants saw martial arts and self-defence in a new, positive light.
Who is Tommy Carruthers?

Tommy Carruthers has over 30 years of experience in martial arts, including military self-defence, Judo, Jiu-Jitsu, wrestling, Karate, boxing, Ving Tsun, non-classical Kung Fu and Jeet Kune Do. Tommy recognises that some martial arts were effective only as a sport and that these martial arts may not be able to cope with life-threatening situations.
Thus, he eventually chose to focus on Bruce Lee's martial art Jeet Kune Do for its simplicity and effectiveness for self-defence in real-life situations. He was even picked to perform a special demonstration of Jeet Kune Do in America to mark what would have been Bruce Lee's 70th birthday.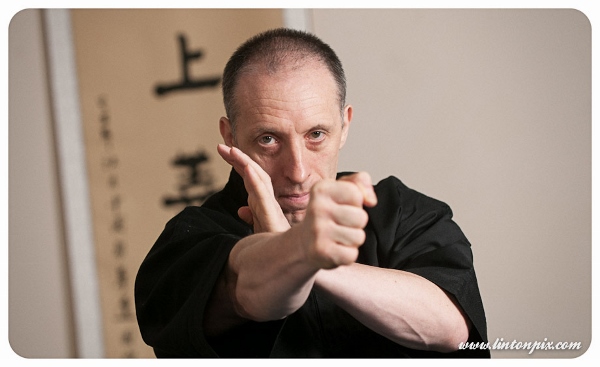 What you will learn:
• Have you ever trained in a complicated technique and wonder if it could really be used in a dangerous situation?
• Have you ever asked yourself if you are able to pull it off had there been an attacker for real?
• Have you ever wondered if there were simpler ways of defending yourself?
Tommy has a strong affinity to simplicity and realism, so you can be sure to pick up practical moves that you can apply in real life.
Do join me – I'm sure we'll have fun and learn some useful self-defence moves! Slots are limited (max 40 pax) so register early to avoid disappointment. Btw, no prior martial arts experience required.
Watch more of Tommy Carruthers here.