There are many reasons why one buys a high-end luxury car. Some may say it's a symbol of status, some think it's for bragging rights, whereas others truly appreciate the technologies and the extreme satisfaction from driving the car. Singapore is an affluent society and naturally, the people here know how to appreciate the finer things in life.
Speaking to an owner of several supercars, who prefers to remain anonymous, he told me that "there are many reasons why people buy supercars, but one that might not be apparent is the personal driving enjoyment".
He elaborated, "Some supercars drive smooth as silk, others buck and surge at low speed.  Having the privilege of driving or being a passenger in several of these machines, I can attest that they are amazing and incredibly dramatic. Some engine sounds like God is seriously pissed off, novel active aero bits constantly move shuffling air appropriately around the car. Some have blow-off valves that chaff like whales spouting. Some are louder, sexier and more flamboyant."
In essence, he concludes that "one needs to be in such a machine to witness the sensory overload".
In my lifetime (not that long a lifetime), I have been lucky to come upclose and personal with supercars. The first such experience was the Audi R8 when it was first launched in Singapore back in 2007. I remember telling myself, after test driving the R8, that now I know why people are willing to pay so much for such cars. The way it drives, the way it makes you feel, it is definitely more than just a boasting tool.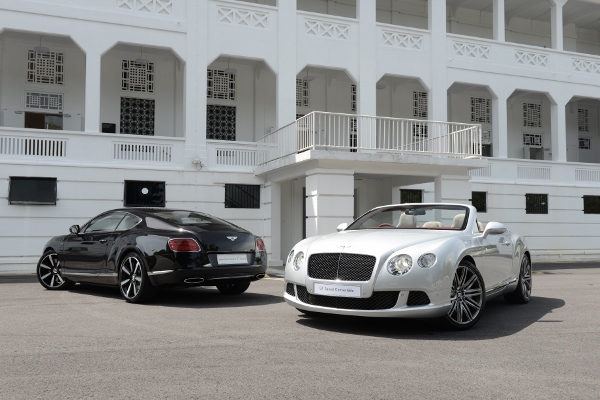 The latest supercar experience I had was a double bonus, because I had the opportunity to get behind the wheel of not one, but two Bentleys – the Continental GT Speed and the Continental GT Speed Convertible. 
This isn't the first time I'm driving the Continental GT Speed. I first drove it last December at the Bentley Continental GT Speed Experience, which was held at the Changi Exhibition Centre. That was a regional launch as well as a chance to try the new Continental GT models, including the GT V8 and the GT Speed.
Touted as the fastest production car to be built by Bentley, the Continental GT Speed is said to be able to reach a top speed of 330km/h. That's akin to getting from Singapore to Kuala Lumpur in an hour. Unfortunately, during the driving experience at Changi and this test drive on the roads, there wasn't a chance to try reaching the top speed!
Giving a rather spirited drive, getting up to speed quickly with its 6-litre twin-turbo W12 engine that is able to deliver a maximum of 616bhp and 800Nm. Get your footing right and you should be able to hit 100km/h in just 4.2 seconds with the eight-speed gearbox.
Sitting lower than before (compared to its predecessor), its 21-inch wheels, lowered suspension and menacing front grille lends to the Continental GT Speed's powerful image. At a quick glance, one may not be able to tell the difference from the other Continental siblings though.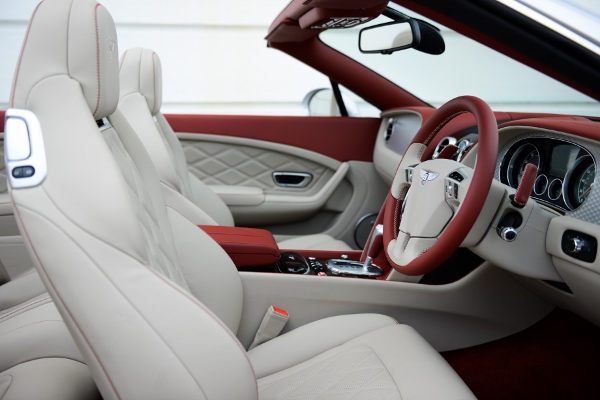 The Continental GT Speed also comes in a convertible version, with a maximum speed of 325km/h, slightly lower than the coupe. I was really lucky to get the chance to drive the convertible, because it was only in Singapore for those few days!
Typically, the convertible is heavier than the coupe version and hence takes longer to hit 100km/h. In this case, the Continental GT Speed Convertible takes 4.4 seconds from zero to 100km/h. The afternoon sun in Singapore is not convertible-friendly but I still brought the top down anyway, just to get a feel of driving this luxury beauty without the roof. It certainly adds a different dimension of class to the driving.
High-end luxury cars are best enjoyed for what they are and it is easy to judge until you are able to afford or willing to indulge in one. It really is more than just a car, bringing lots of intangible benefits to the owner.