I have never done a vertical marathon before and this is gonna be my first one! I'll be honest, I'm not fond of climbing stairs, but well, there's always a first time for everything. I can already imagine how much my quads will ache the next day!
The Pinnacle @ Duxton Vertical Challenge 2014, Presented by Brooks @ World of Sports, is one of the few vertical marathons organised in Singapore. Vertical running offers an alternative sporting event to road marathons, as well as being a fitting sport that takes advantage of Singapore's many skyscrapers. The race is divided into three categories; Men's Open, Women's Open and the Team Challenge.
Event: The Pinnacle@ Duxton Vertical Challenge 2014
Race Date: 11th May 2014, Sunday
Start Time: 7:30 am
Venue: Pinnacle @ Duxton Blk 1A Staircase
Distance: Vertical Climb (47 storeys, 792 steps)
*Race starts from 3rd floor to 50th floor and participants will be granted 5 minutes of photo-taking time at the 50th floor.
Register here!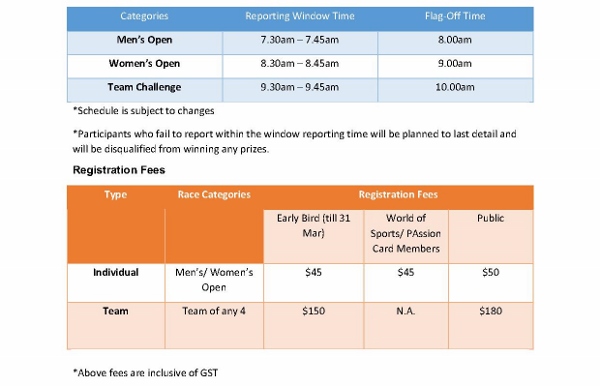 The Pinnacle@Duxton is an iconic housing project in Singapore's public housing history, with many unique features that set it apart from other HDB housing projects. Located at the site where the first two HDB blocks in that area were built, it is the first 50-storey public housing project in Singapore, housing 1,848 apartments in 7 towering blocks. It is also the first in the world with 2 unique skybridges linking the 7 blocks at the 26th and 50th storey.