The initial objective behind the Pebble smartwatch is pretty straightforward – What if your watch could notify you when a call or message comes in? But the Pebble has evolved beyond that – A success story on Kickstarter, the Pebble is the first legit smartwatch that could connect to your phone and host apps.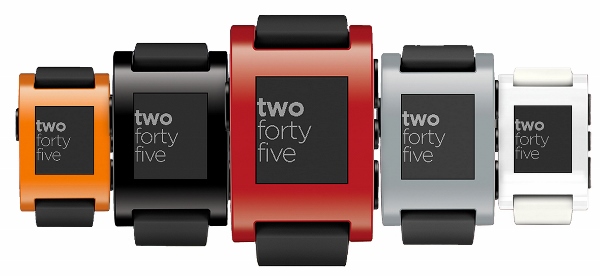 An improved version of this original Pebble was launched in Singapore at the end of May, connecting to your smartphone via Bluetooth 4.0 and running completely on third party apps . The Pebble does more than just provide notifications for your call, messages, emails and social media activity. There are many apps you can choose from, such as remotes for TVs and fitness apps for sleep-tracking, pedometer, cycling, and running (where your phone mirrors the data back to the watch) and more.

I've lived with it for a while and here are my thoughts, both good and bad, about the Pebble:
The Good:
Comfortable – I don't mind wearing it as a watch for itself, even if I don't make use of the functions.
Versatile – The Pebble can work on any iOS or Android devices, and is not specific to one brand.
Lightweight – It is made of plastic, thus being very light, weighing just 38 grams.
Waterproof – 5 ATM water resistance, suitable for swimming, jogging in the rain and even showering
Sporty – I like the design, which comes in five colours – orange, red, black, white and gray
Scratchproof – Polycarbonate casing with glossy finish prevents scratches
Inbuilt music player – Play music from the watch
Good battery life – For me it lasts about four to five days usually, more if I don't use it excessively
Straightforward charging – No separate charging pod, just a magnetically attaching USB charge cable that snaps onto the watch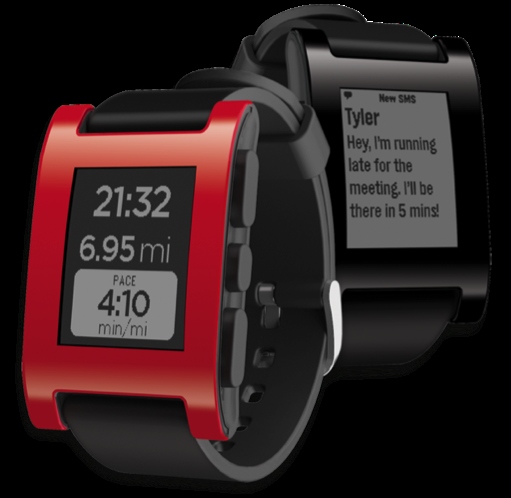 The Bad:
Lack of touch screen – Everything is controlled via four buttons.
Lack of colour – Just a simple black and white LCD display
Lack of music control – Can't browse music library via the Pebble (no advanced menu navigation from the watch itself)
Lack of clear battery percentage indicator – The watch can suddenly go dead in the middle of the day
Lack of speaker or microphone – No making of phone calls with the watch
Lack of camera – There is no taking of photos, and no storing of photos either.
Limited number of apps – The P

ebble's memory can only hold eight apps, including watch faces. What you can do is to download all the apps you want and store them on the dedicated Pebble app on your phone. You can then load the apps onto the watch when you want them.
The major software update and new app store has enhanced the original Pebble, but it remains a simple and humble smartwatch. No fanciful bells and whistles, it serves the primary purpose of giving heads-up notifications which is useful when you're driving, engaged in a meeting, in a noisy place, or any other situations where it is not convenient to keep checking your phone. Should you be looking for a simple smartwatch that does the job, the original Pebble will suffice. Otherwise, you can wait for the sleek and sophisticated Pebble Steel that will arrive in Singapore in August.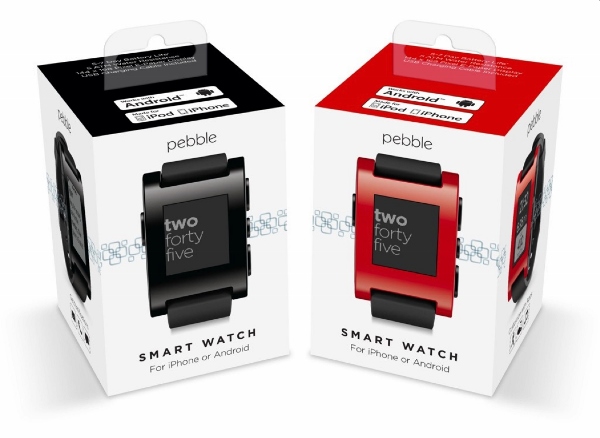 If you purchase a Pebble in Singapore, you will have access to pebble.sg, an exclusive club for Pebble owners, launched by Leader Radio Technologies (LRT), sole distributor of Pebble in Singapore. As a member, you get access to Pebble events, discounts on Pebble accessories and aftersales services.
For example, you are entitled to discounts include 20 per cent off tailor-made leather straps at 310 Woodland Leathercraft, 30 per cent off original Pebble accessories available at the Pebble/LRT office in Singapore and two free watch surface polishing services worth S$100. After purchasing your Pebbles from authorised retailers in Singapore, you can register at www.pebble.sg. Existing Pebble owners can also register for the club for a fee of S$60.
The Pebble is available at S$249 at Epicentre, Epilife, Nubox, Tech & Vogue, Digital Style, DG Lifestyle, Challenger, Courts, Harvey Norman, DigiVue, Decibel Singapore and SingTel.