Do your running shoes lack the support you need? Here's a revolutionary support shoe that is said to tune and conform to every runner . Created with ideal pressure zones for a smooth take off, rounded heels for gravity-defying stride, guide rails to guide you along your orbital path, super DNA for superior cushioning and a plush upper for a tailored spacesuit fit.
Brooks Running Company unveils the newest addition to its award-winning footwear line: the Transcend. Designed from the ground up based on runner insight and biomechanics, the Transcend delivers the ultimate smooth ride: cushioned, effortless, plush and completely tuned to you.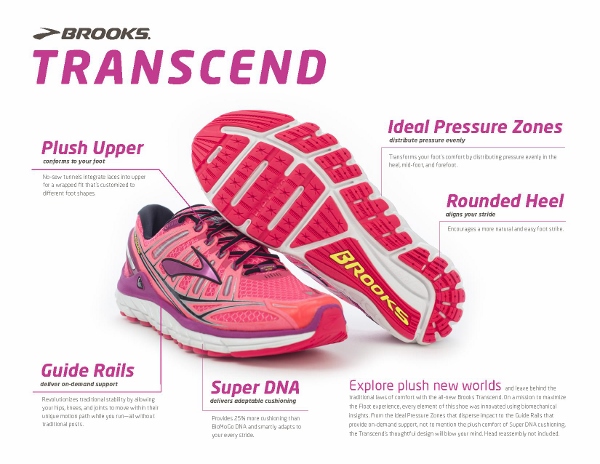 World of Sports is the official retailer for Brooks. The Transcend will be available for men and women at selected World of Sports stores in March and it retails for $249.
More information here: