I thought I would just do up a list of the popular (female) fitness influencers in Singapore – well, those that I am familiar with. Listed according to their reach on Instagram (of more than ~10,000), I defined 'fitness influencer' as someone who has about 50% of their posts related to fitness. If I've missed out anyone or made any mistakes in their profiles, just email me at mailme@cheryltay.sg and let me know!
1) MELISSA SARAH WEE (@melissasarahwee)
Sport: Bodybuilding
Occupation: Personal Trainer
Melissa was previously a primary school teacher, but has since left to pursue her fitness interests. She regularly competes in physique competitions overseas, such as the United States. Once a sufferer of bulimia and binge eating, Melissa often shares her story and encourages her followers who are struggling with similar issues.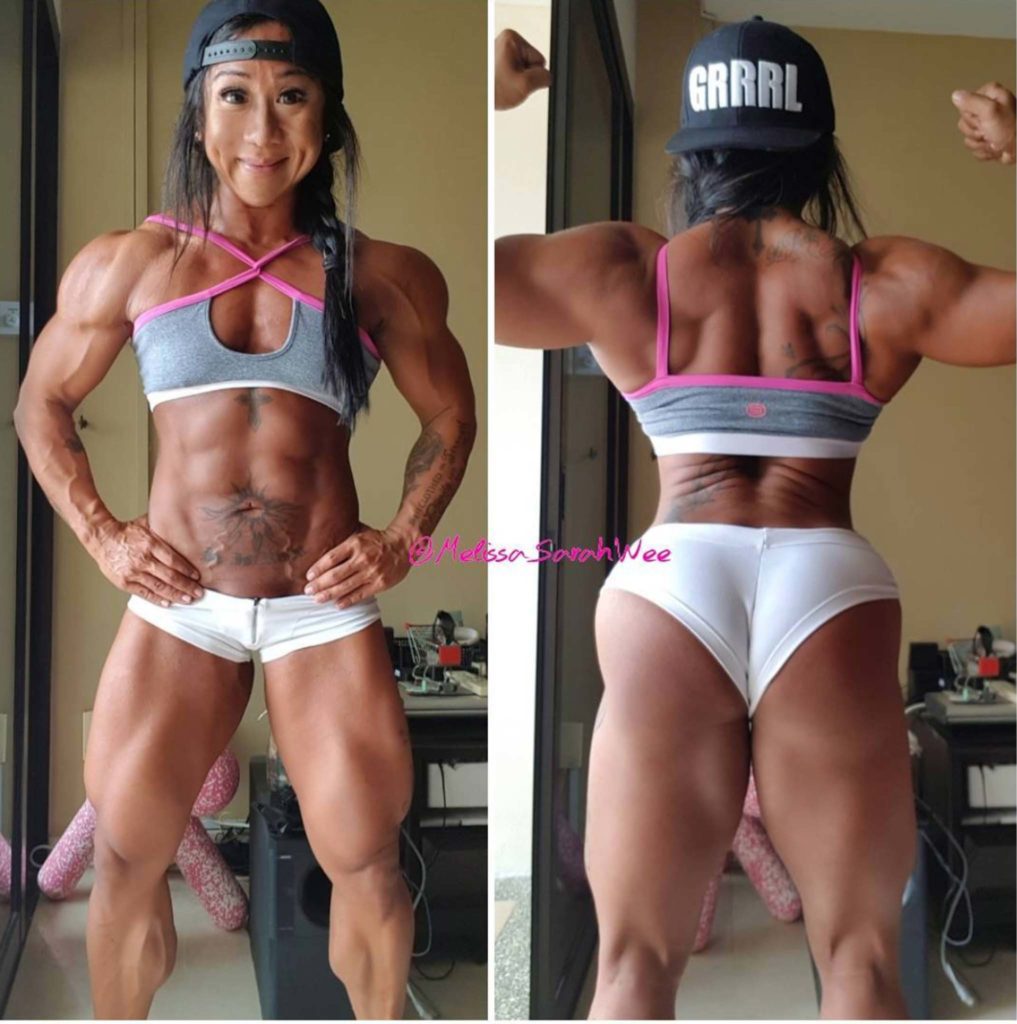 2) GEORGINA POH (@sugarrandspice)
Sport: Gym (weights/HIIT)
Occupation: Undergrad
Status: Attached
Blog: www.georginapoh.com
Georgina has a lot of videos of her workouts, including innovative ways to exercise at home. She is also a certified personal trainer.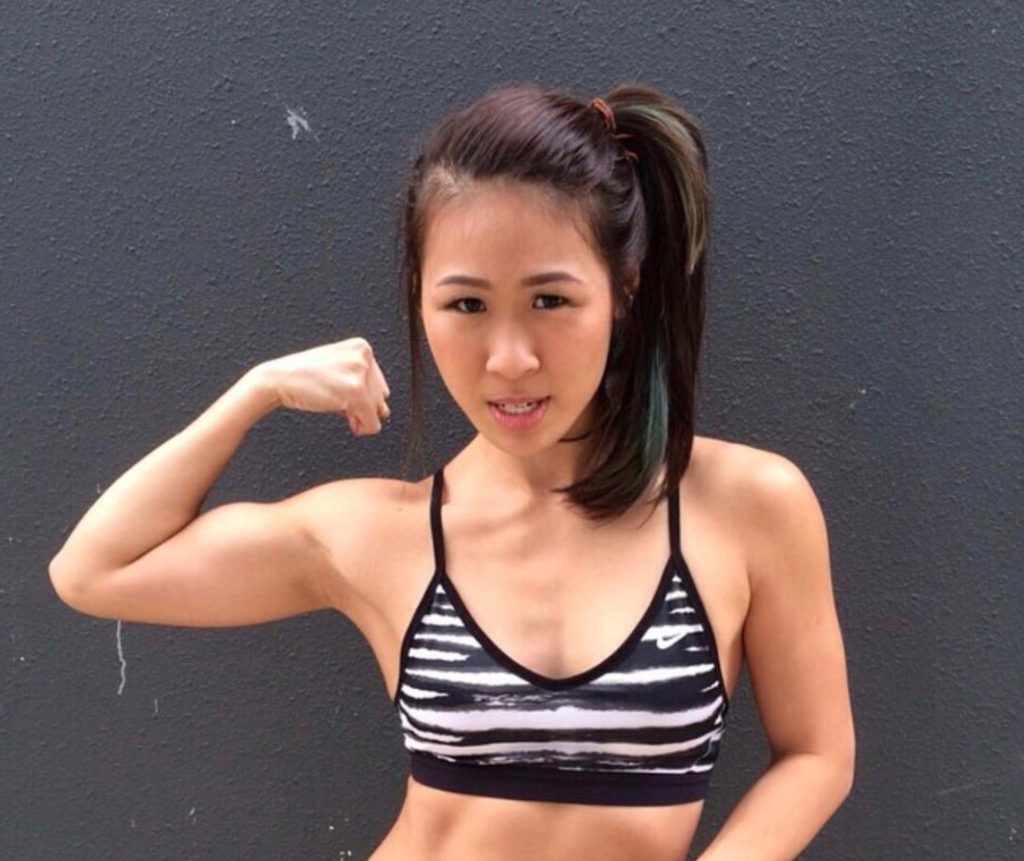 3) JASMINE CHONG (@jasminechong._)
Sport: Yoga
Occupation: Owner of Yoga Lab
Jasmine left her corporate job in the banking industry to teach yoga. After two years, she set up her own chain of yoga studios, Yoga Lab.
4) ROXANNE GAN (@roxanne_yoga)
Sport: Yoga
Occupation: Yoga Instructor
Status: Attached
Roxanne started teaching fitness classes right after she graduated from university. She went through a rough patch in life when a yoga studio she started with other partners failed. She also used to struggle with her weight but has since found her balance and often shares with her followers about how it is more important to be happy than worry about weight gain.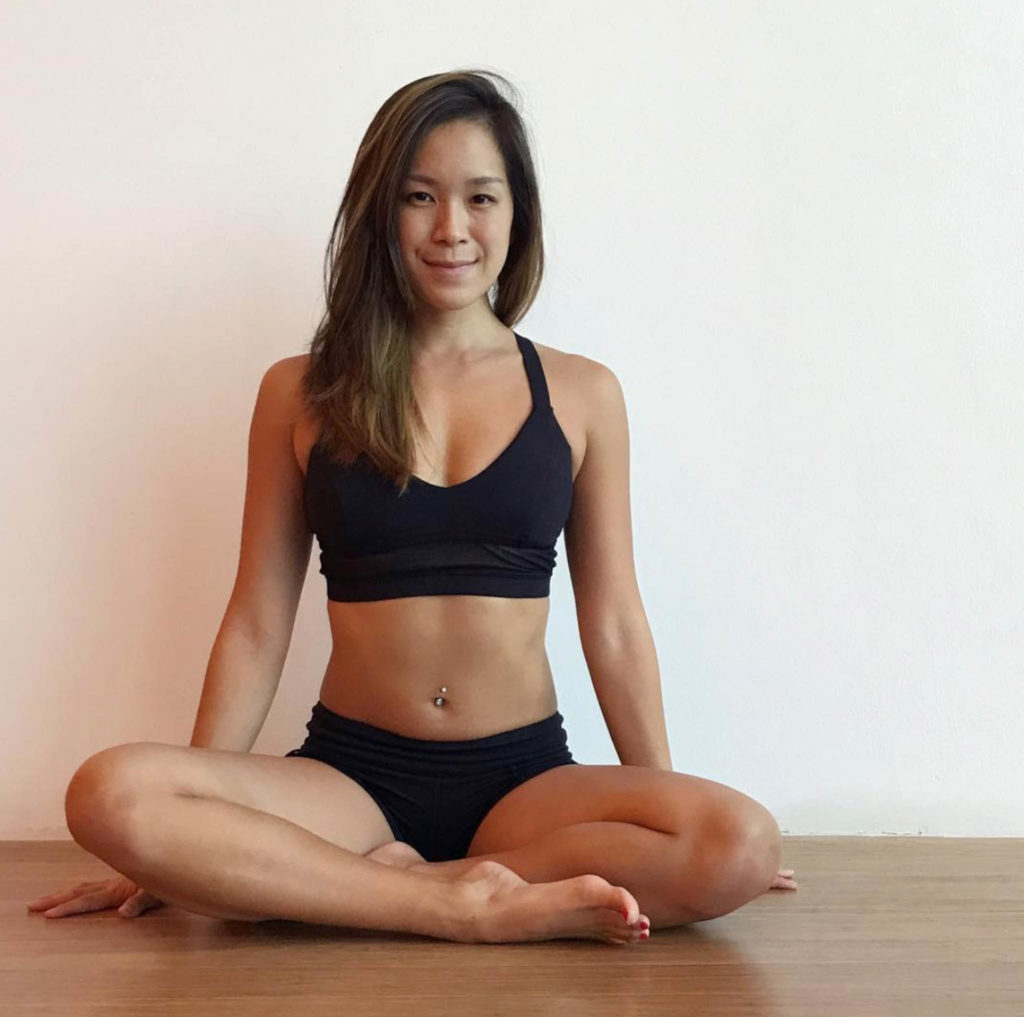 5) SANDRA RILEY TANG (@sandrarileytang)
Sports: Yoga, BJJ
Occupation: 1/4 of The Sam Willows, Co-founder of The Yoga Co.
Status: Attached
Part of local band The Sam Willows, Sandra's signature long blue hair is hard to miss. She started doing a lot of yoga and opened her own studio, before she discovered Brazilian Jiu-jitsu (BJJ) two years ago. She has medalled at some BJJ competitions too.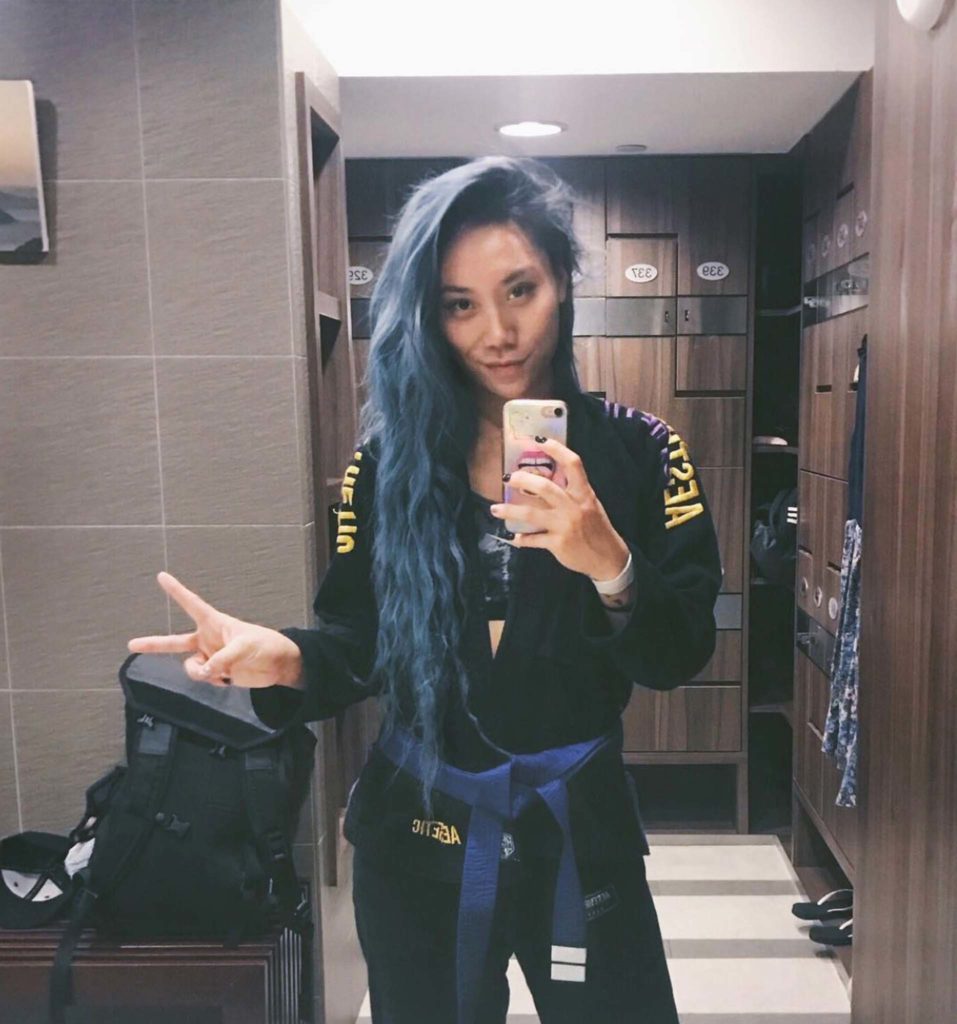 6) JAIME TEO (@jmeteo)
Sports: HIIT, squash
Occupation: Host, Business owner
Status: Divorced with one daughter
Former Miss Singapore Universe winner left the entertainment scene when she set up Twelve Cupcakes with her ex-husband. Having sold it off, she is now back – acting, hosting and doing lots of HIIT at home.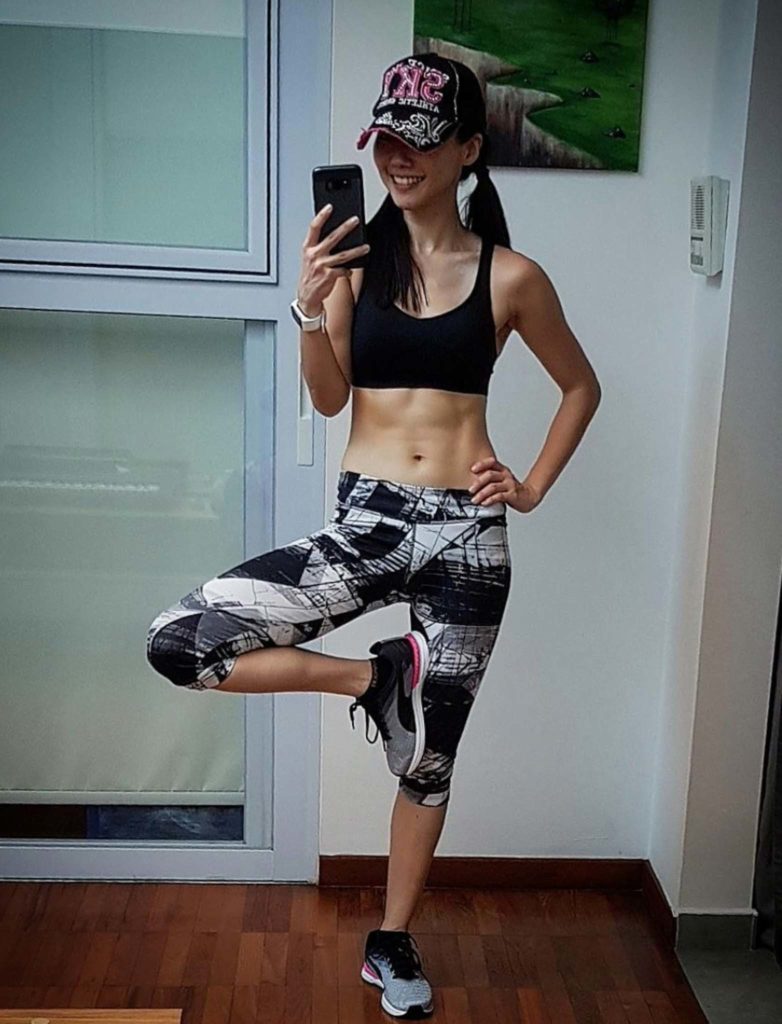 7) NATALIE DAU (@rockstararms)
Sport: Spartan Race
Occupation: Co-founder of Urban Remedy
Status: Married with one daughter
Two-time qualifier for the Spartan Race World Championship, this Australian mum is 45 years old whose fitness levels are far beyond many younger than her. It also looks like her daughter is following in her footsteps too!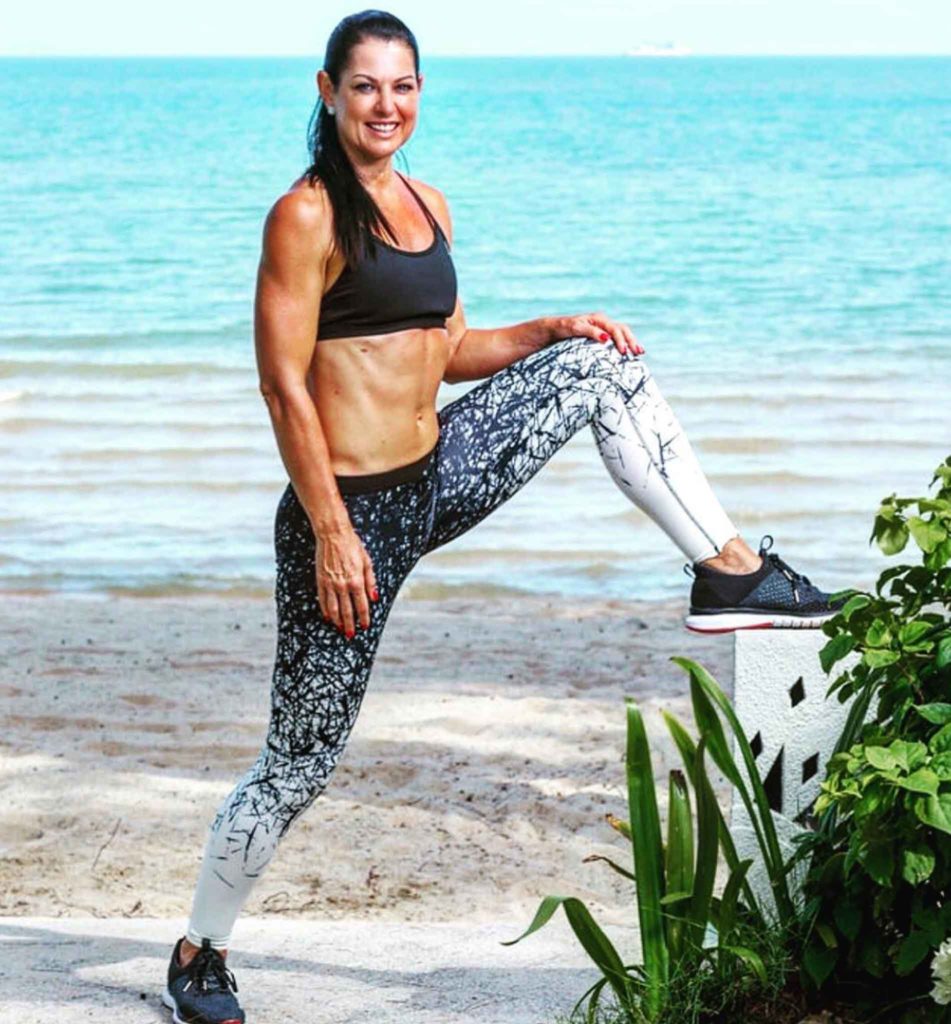 8) LIV LO (@livvlo)
Sport: Yoga
Occupation: Model, Actress, Yoga Instructor
Status: Married
Of Italian-Taiwanese descent, Liv moved to Singapore a few years ago. When she is not busy acting, hosting or modelling, she teaches yoga.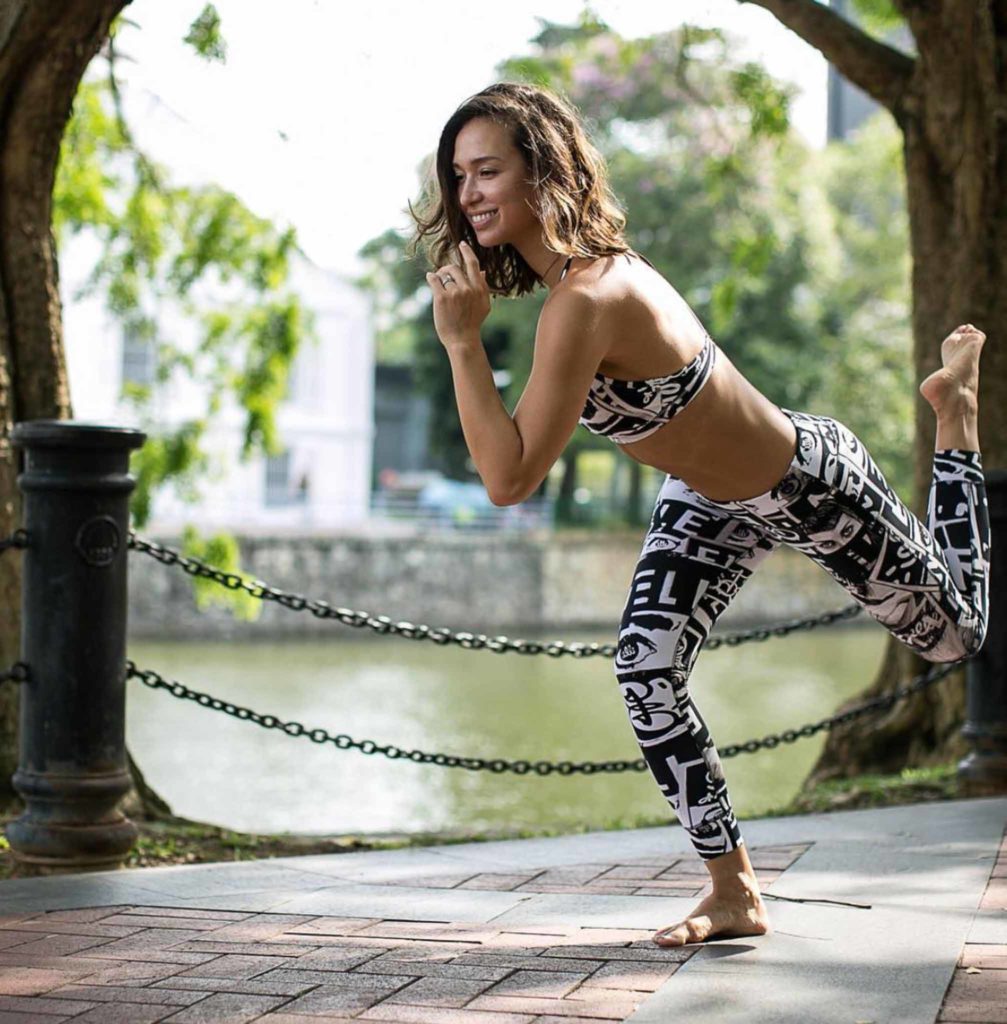 9) RACHEL NG (@rachdaretdream)
Sport: Running
Occupation: Student
Status: Attached
Rachel started running from the age of 18 (she's 22 now) and always has a smile ready for you.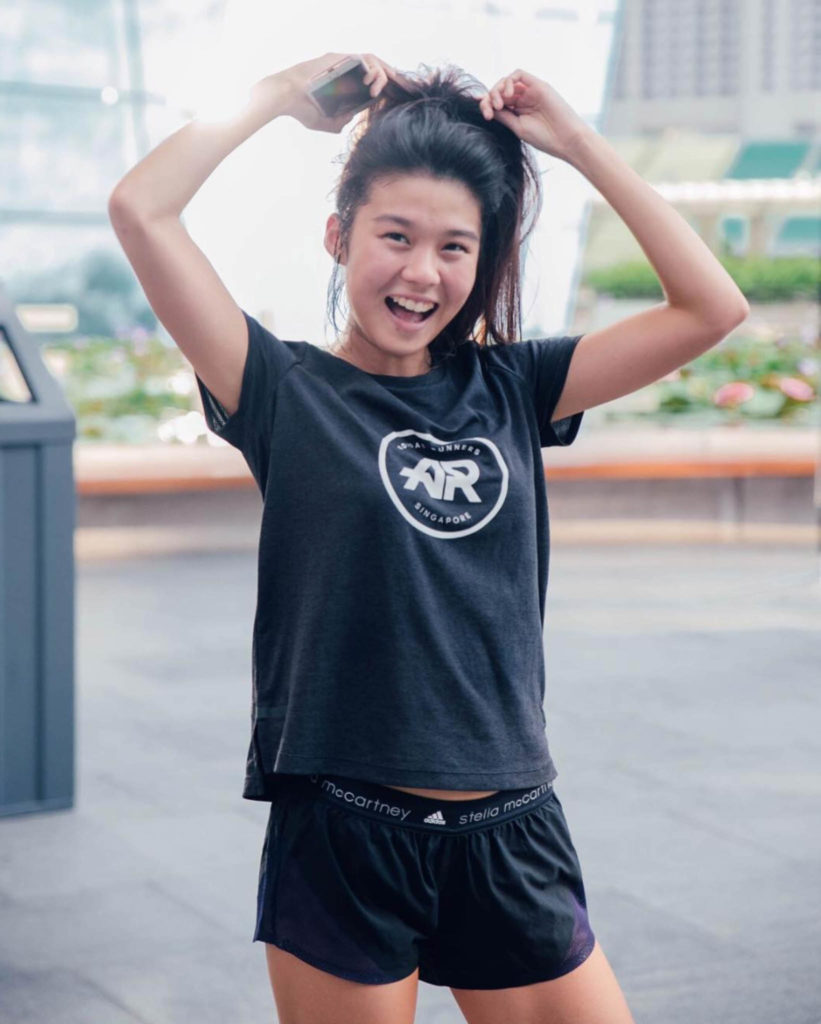 10) DENISE KELLER (@denisekellerofficial)
Sport: Yoga
Occupation: TV Host, Yoga Instructor
Status: Married
Of German-Chinese descent, you probably first knew Denise when she was a VJ at MTV Asia. She was also modelling A LOT. Now she does more hosting and yoga!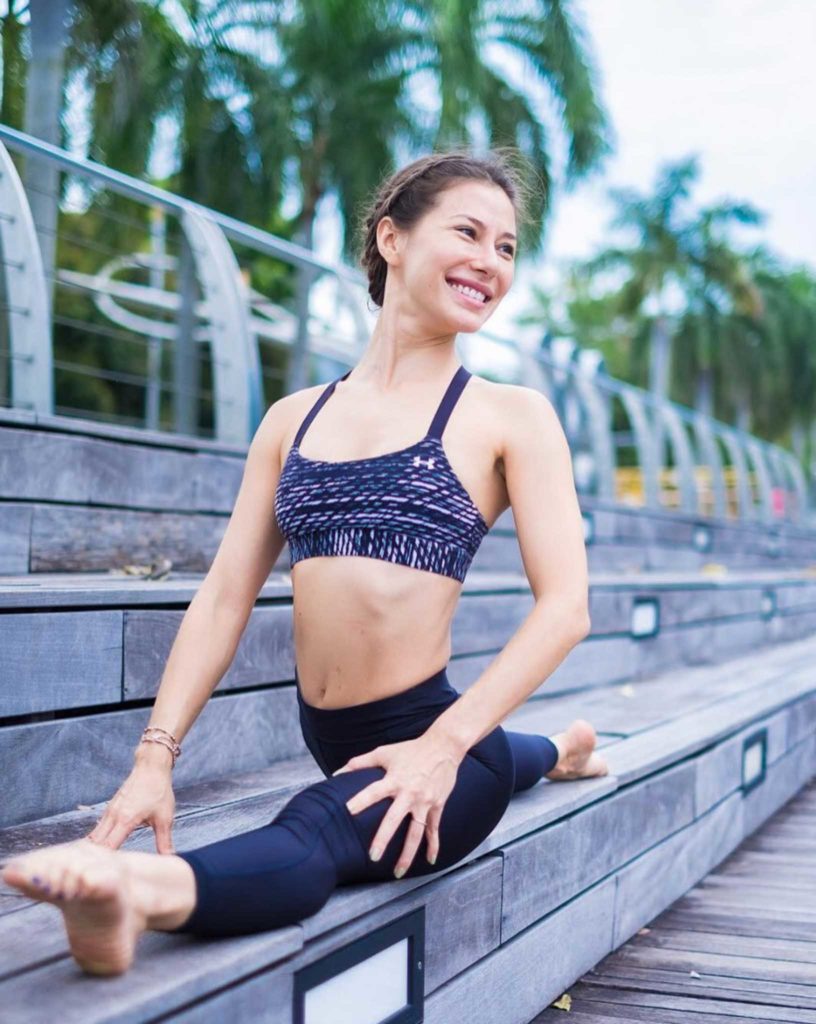 11) NATALIE YEO (@nattylifts)
Sport: Gym (weights/HIIT)
Occupation: Banking
Status: Attached
Natalie was first noticed in the fitness scene when she took part in NutriGirl 2015. She has stopped competing in physique competitions, but is still very much involved in the scene, such as hosting fitness events with her boyfriend lately.
12) LIMARAN AGUSTINA (@limaranagustina)
Sport: Gym (weights)
Occupation: Personal Trainer
Status: Married (expecting first child)
Born in Indonesia, sweet-faced Limaran is married to Jason Julius Lim (also a fitness buff) and together, they make a perfect fitness couple.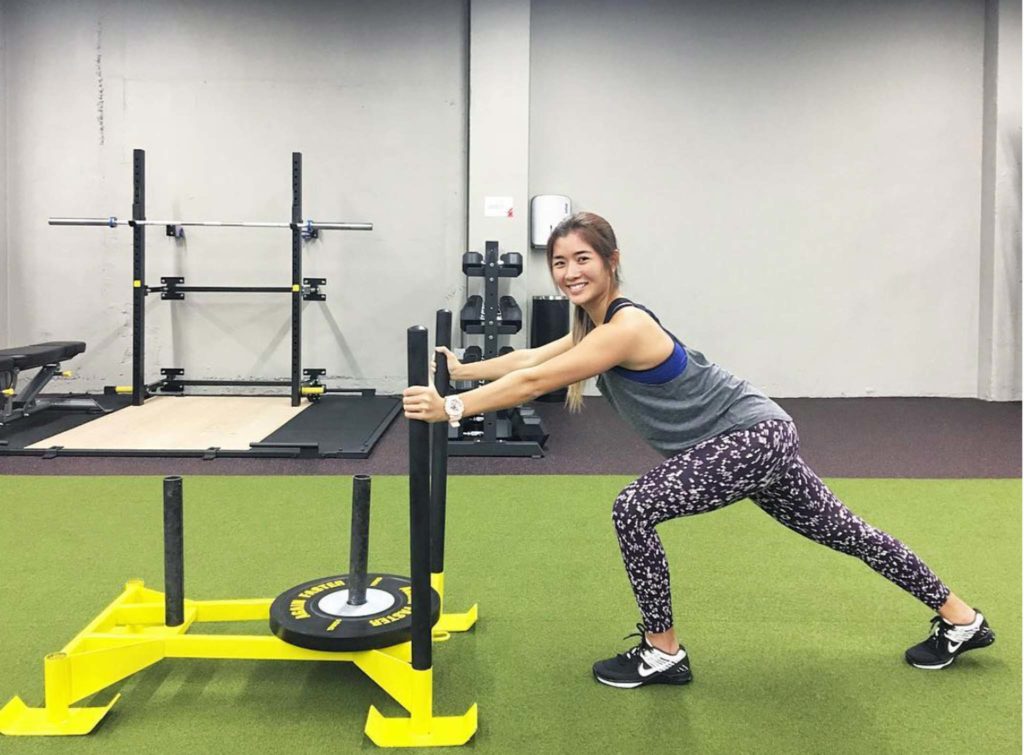 13) JASMINE DANKER (@jasminedanker)
Sport: Gym (weights/HIIT), cycling, netball
Occupation: Personal Trainer
Status: Attached
Blog: www.jasminedanker.com
Nope she's not related to Jean Danker! Born in Malaysia but raised in Singapore, she is of Portuguese and Thai heritage.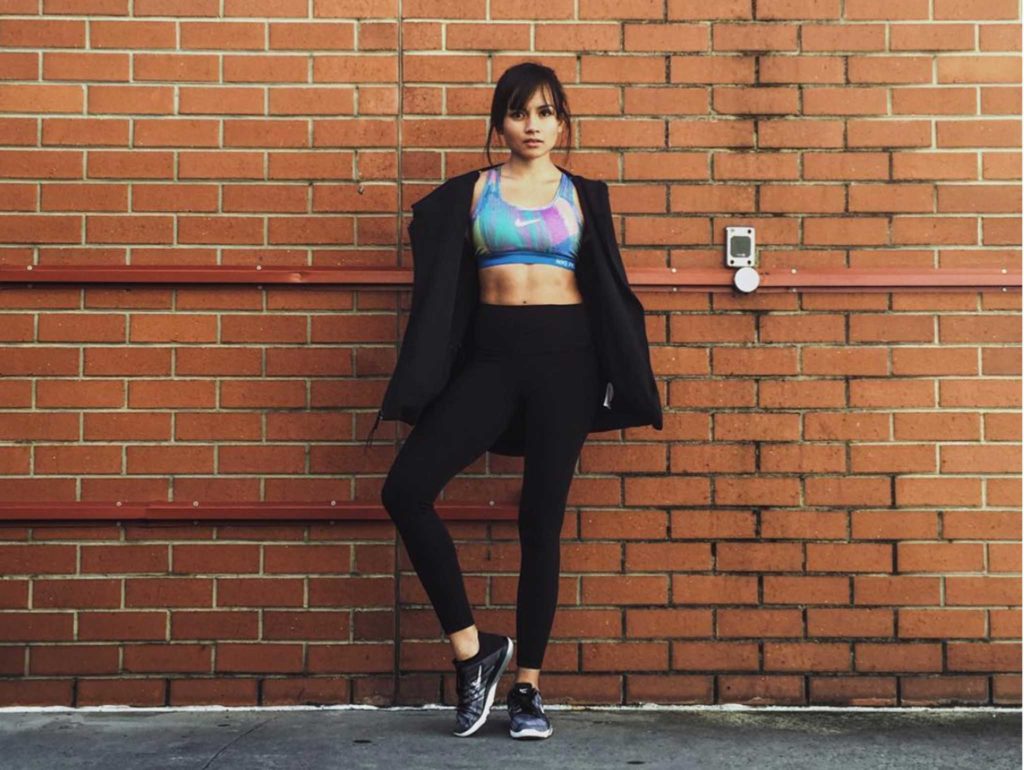 14) CLAIRE JEDREK (@clairejedrek)
Sports: Motor racing, mountain biking, swimming, gym
Occupation: Presenter / Host
Status: Married (expecting first child)
Website: www.clairejedrek.com
British-Chinese Claire did a lot of modelling in her younger days, often gracing magazine covers and appearing on TV. Now she's Singapore's only female race driver. Although pregnant, she cannot stop being active and has really funny Instastories about it.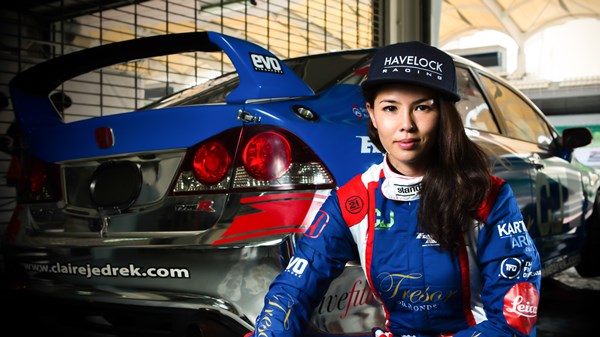 15) SARA WEE (@saraweeyogic)
Sport: Yoga
Occupation: Lead singer for 53A, Yoga Instructor
Status: Attached
I love looking at Sara's yoga pics, especially the acro ones with Jessica. Occasionally they will post the bloopers behind the picture and it's hilarious. Oh, Sara's a super cat lady too.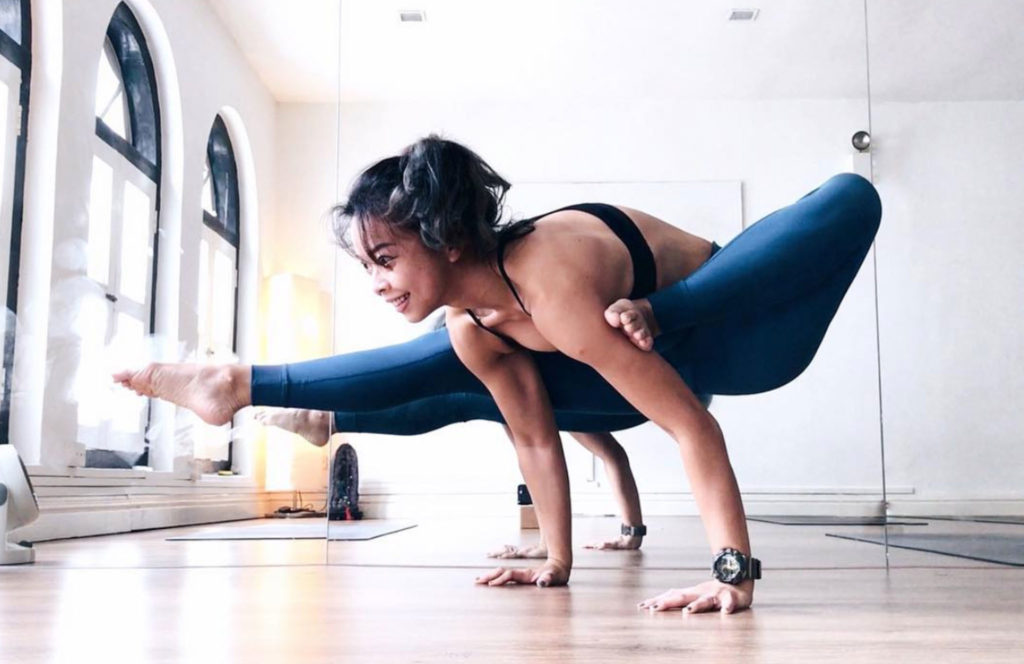 16) FIONA WONG (@4.98)
Sport: Gym (weights)
Status: Attached
Her IG handle is 4.98 because that was her GPA score. Oh yes, Fiona was elected Valedictorian at the 2014 Life Sciences Commencement ceremony at the National University of Singapore. I knew her from NutriGirl 2015 where she finished second (if I don't recall wrongly). After that she continued to do powerlifting and I love seeing her looooong ponytail hang over the bar when she does her deadlifts.
17) ANGELINE YEO (@sassyyogi)
Sport: Yoga
Occupation: Co-owner of Yoga+
Status: Engaged
Angeline was previously teaching at The Yoga Co., but is now the proud co-owner of Yoga+. She is trained in PR and communications and had a PR stint at the 9th ASEAN Para Games.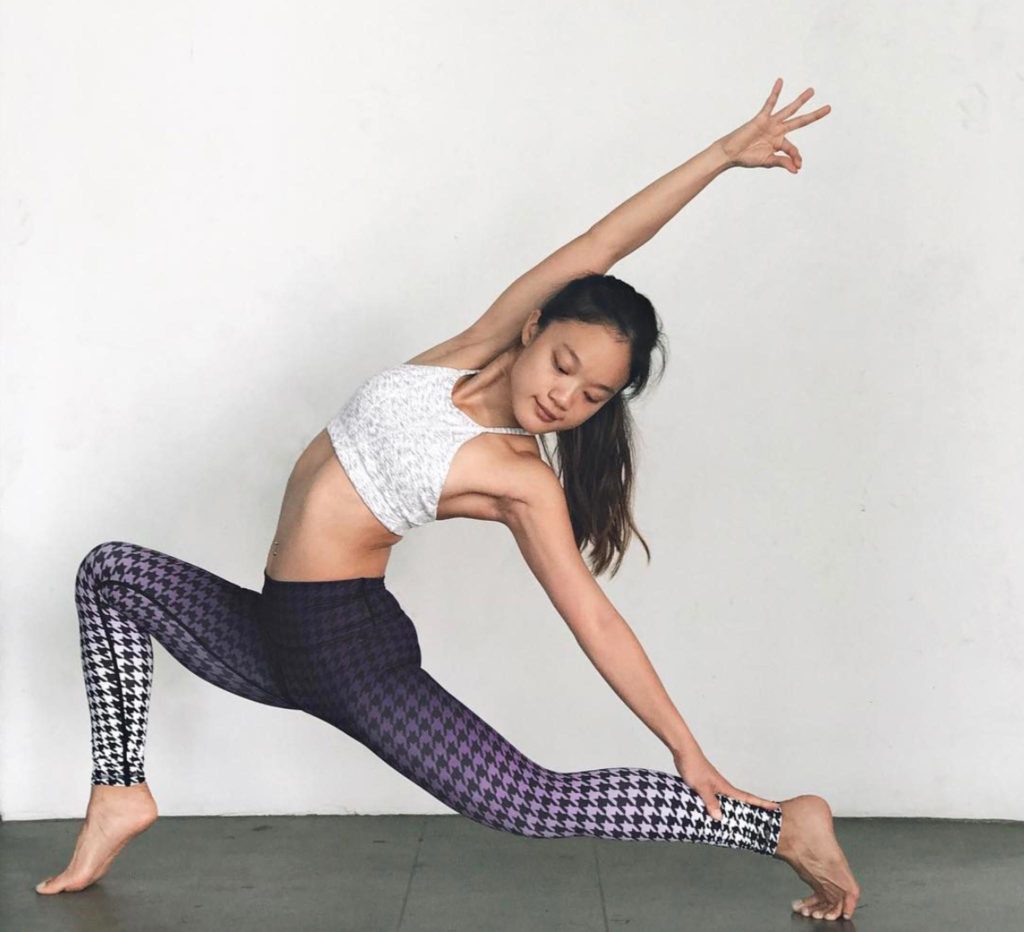 18) KIRSTIE GANNAWAY (@kirstiegannaway)
Sport: MMA
Occupation: MMA instructor
Kirstie left her graphic designer job to become an MMA fighter and made her debut at ONE Championship 22: Battle of Lions in November 2014. Her fight record still stands at 2-0 but she has not fought since 2015. Her father is Australian but she was born in Singapore.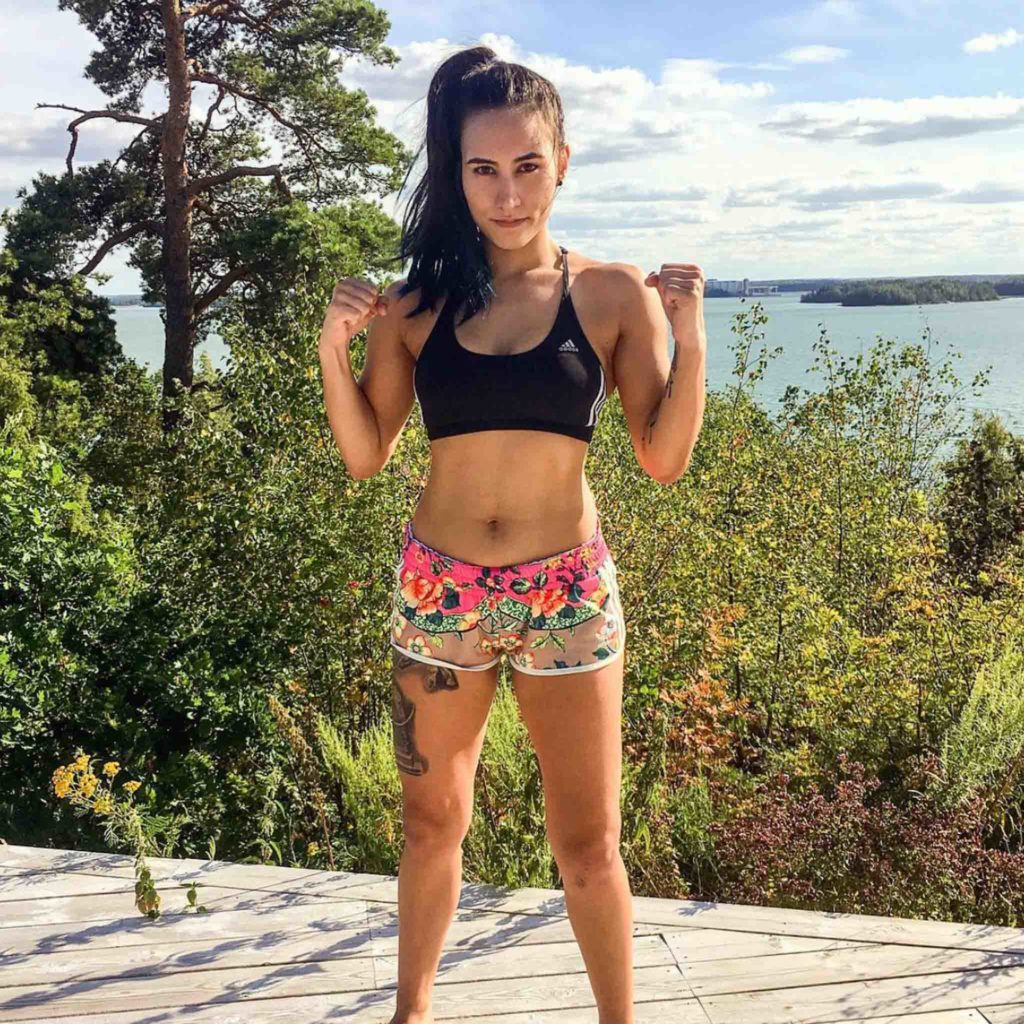 19) YANG JIAMIN (@jyan.yoga)
Sport: Yoga
Occupation: Yoga Instructor
Status: Attached
Jiamin teaches yoga, acro yoga and dance. (Oh yes, she dances Latin, Salsa and Ballroom.)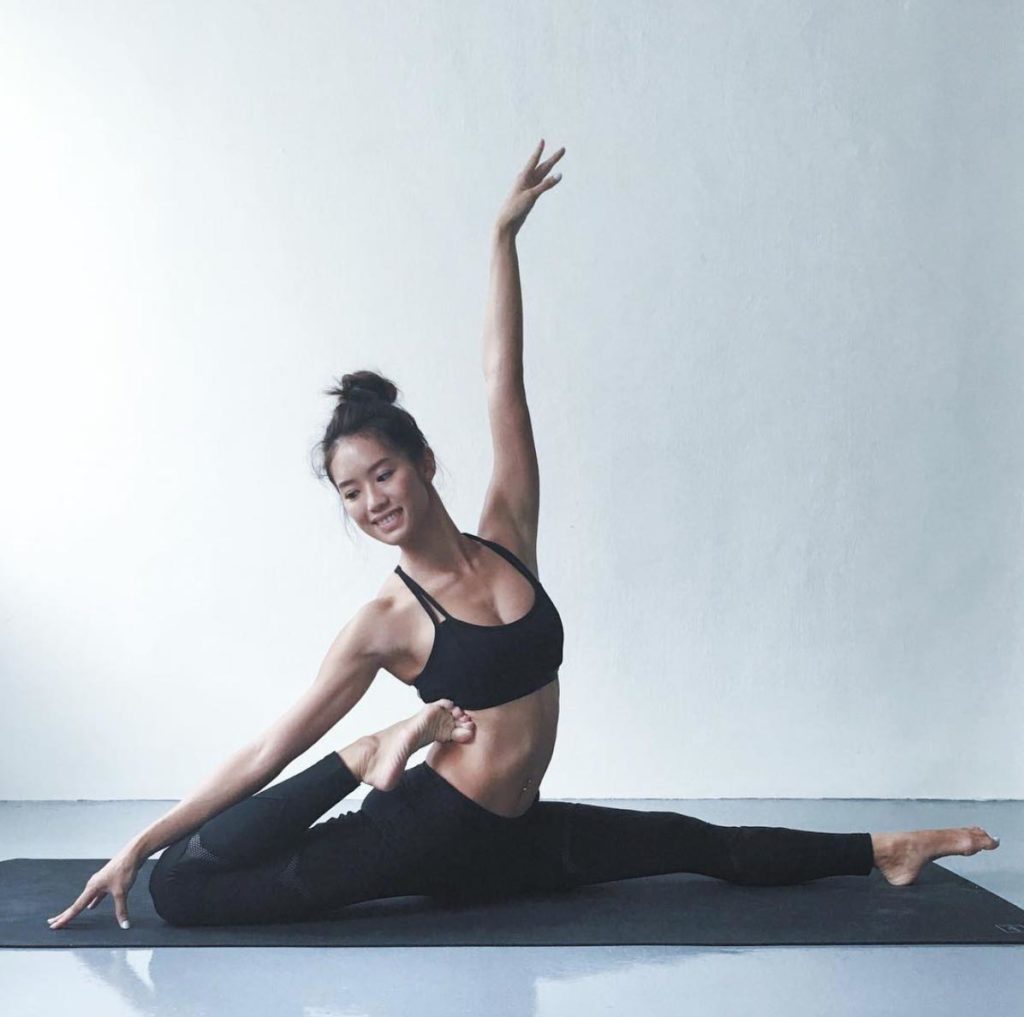 20) TYEN YING FONG (@tyenstagram)
Sport: Bodybuilding
Occupation: Fitness Trainer, Singer
Tyen, sister of DJ Jade Rasif, grew up as an underweight child and was diagnosed with clinical depression at 17, a time when she ate extremely little and weighed only 40kg. Her early teens was a time when she was not confident about herself because her parents separated. Now, all that has changed and Tyen is rocking the stages as an IFBB Bikini Girl and competing overseas.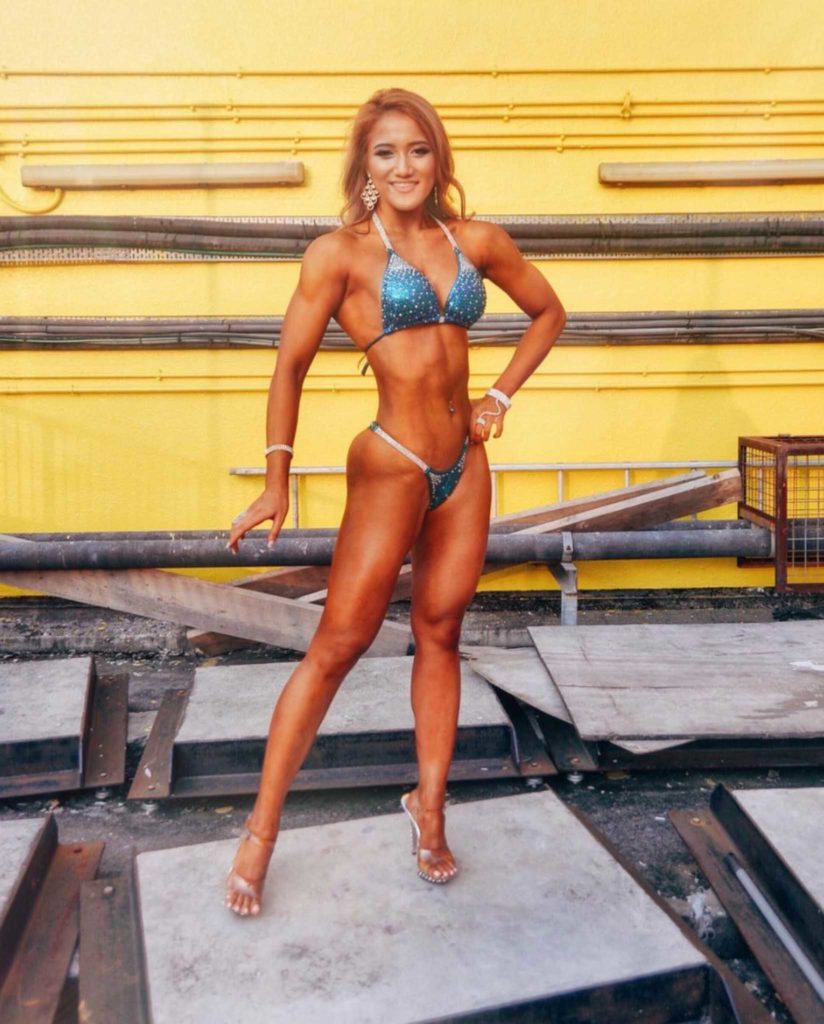 21) JESSICA SINCLAIR (@jess.r.sinclair)
Sports: Yoga
Occupation: Owner of The Yoga Mandala
Jessica, daughter of former Singaporean bodybuilding champion Jojo Sinclair, suffers from scoliosis but it was yoga that has helped her. After discovering yoga, she left her job in real estate and set up The Yoga Mandala which offers yoga teacher training certification courses. This year, she boldly shaved her head to raise funds for Hair for Hope.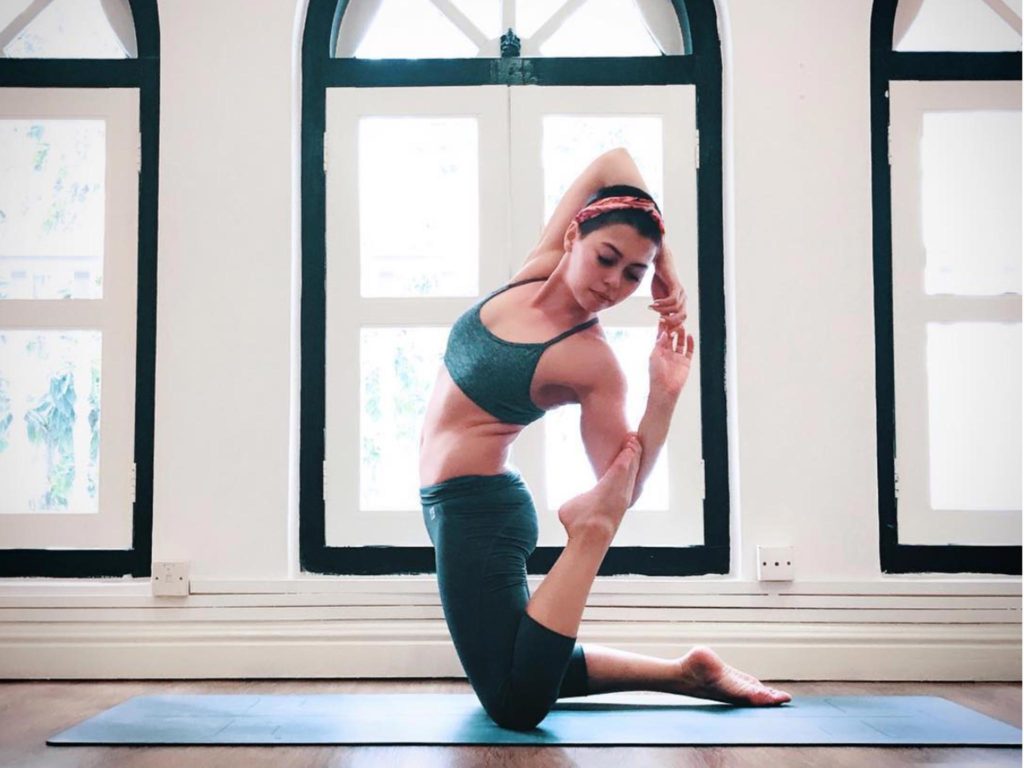 22) ANABEL CHEW (@anabel.chew)
Sport: Barre
Occupation: Co-founder of WeBarre
Status: Engaged
Anabel is a musician, trained as a classical and jazz flutist and pianist. Previously she was teaching piano and flute at the Stamford American School, before she and Linda decided to start the first boutique barre studio in Singapore – WeBarre.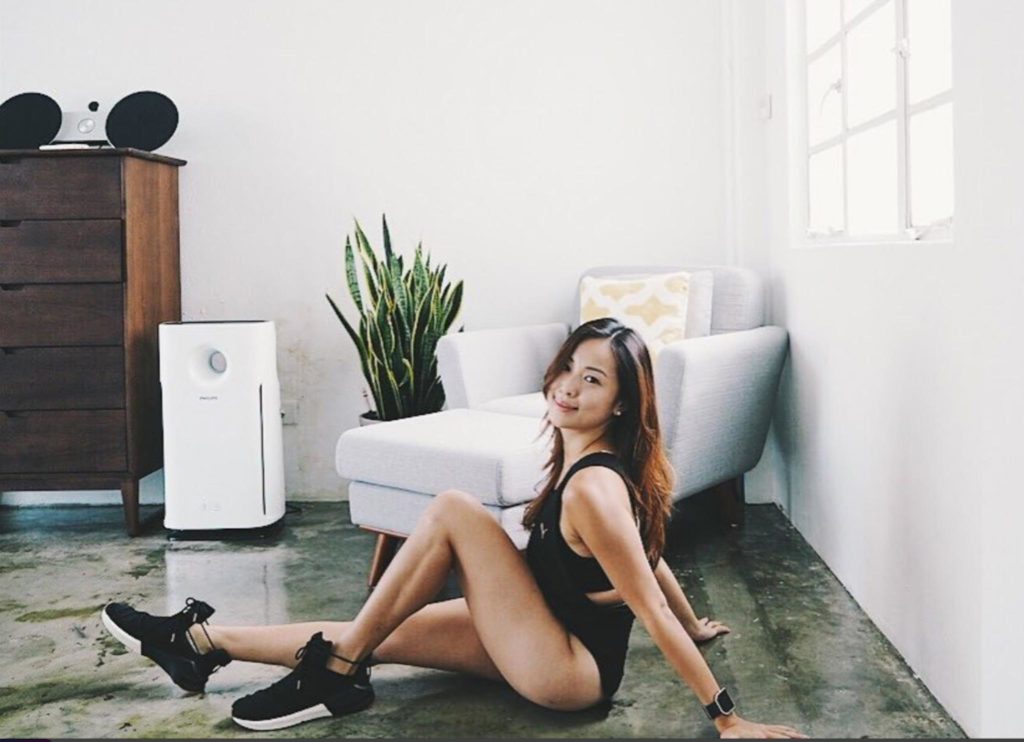 23) BECKIE LIU (@eruzajay)
Sport: Surfing
Occupation: Undergrad
Sporting this amazing golden tan, Beckie is a surfer girl who also designs and makes bikinis. She is currently studying Comms and New Media at NUS.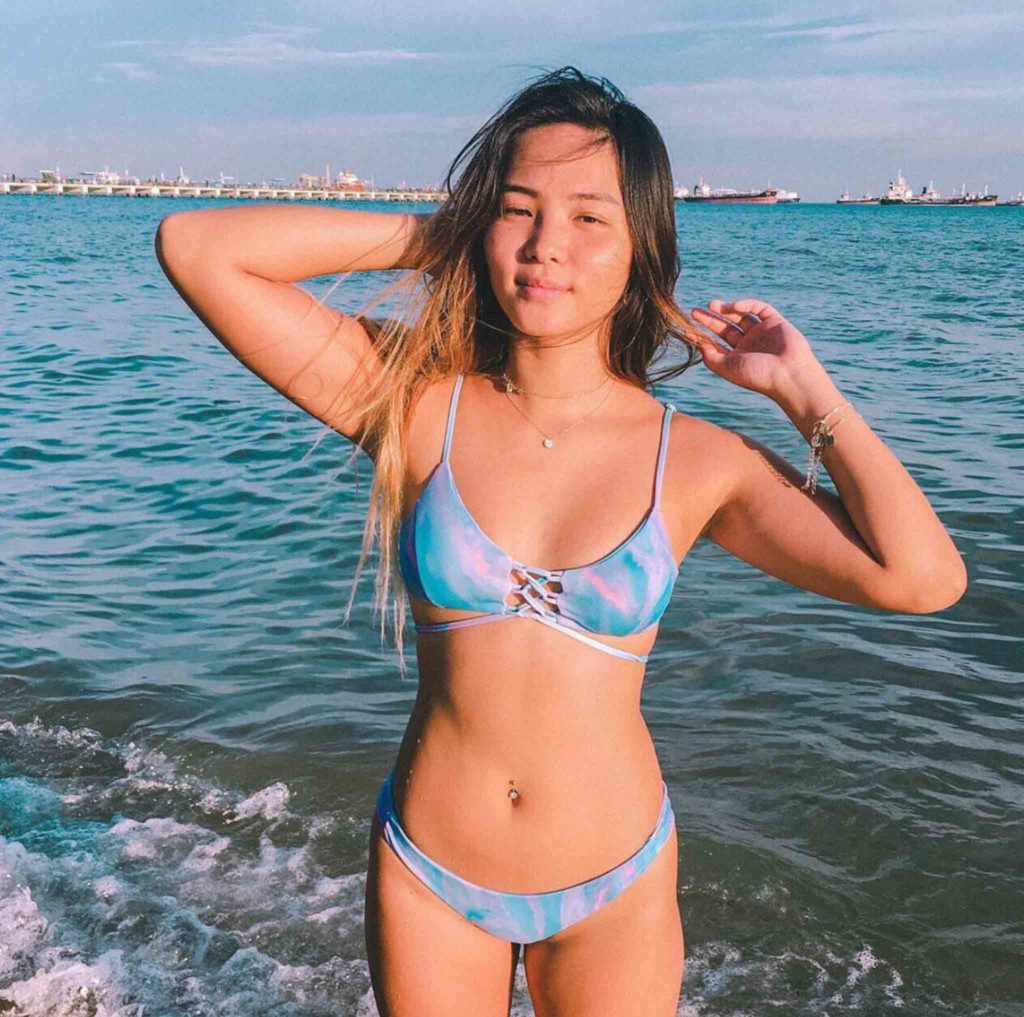 24) KELYN LAU (@kelynlau)
Sport: Gym (weights)
Occupation: Personal Trainer
Status: Attached
Kelyn is a freelance graphic designer and became a personal trainer after she took part in NutriGirl 2015.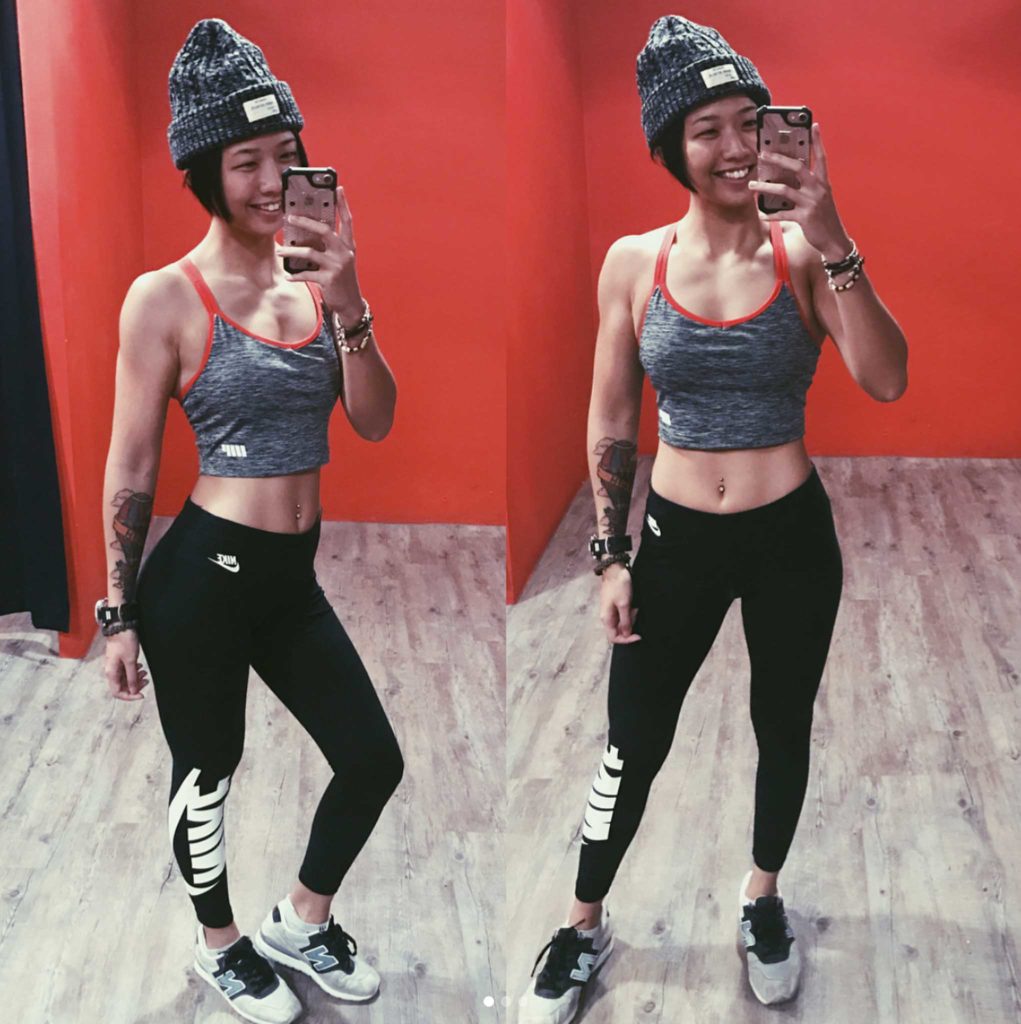 25) MICHELLE SNG (@michsng)
Sport: High jump
Occupation: Athlete
Our 2017 SEA Games high jump gold medalist Michelle has come a long way in her sport. She made the decision to retire from the sport 6 years ago but came back to compete in the last SEA Games in 2015. She holds the national record of 1.84 metres.
*last updated October 2017