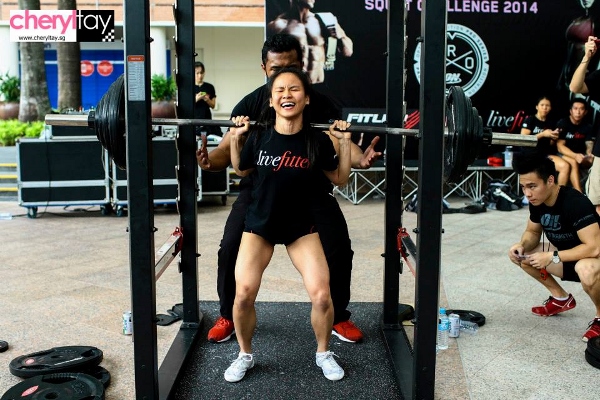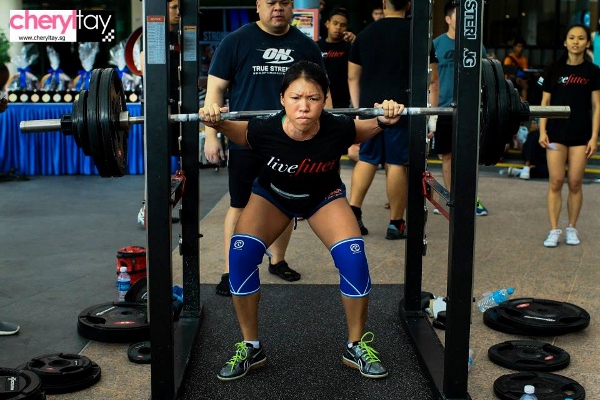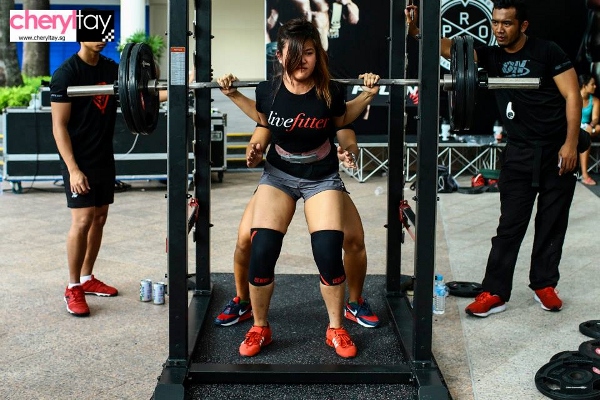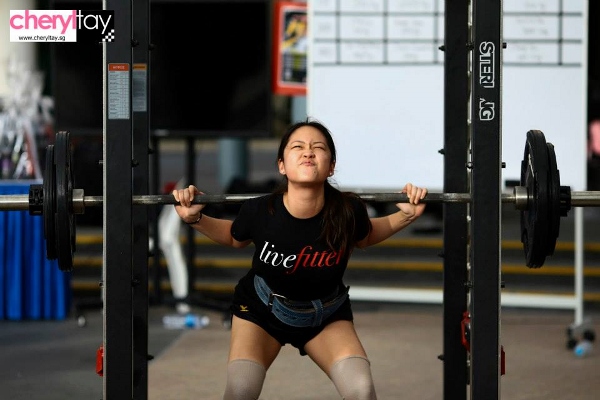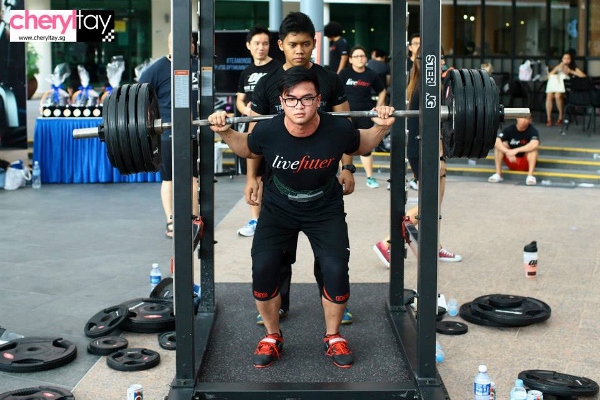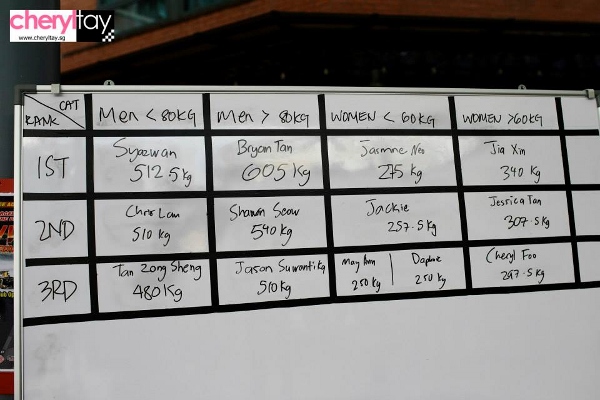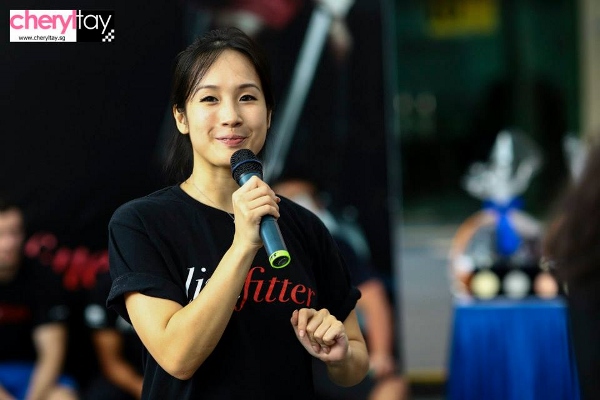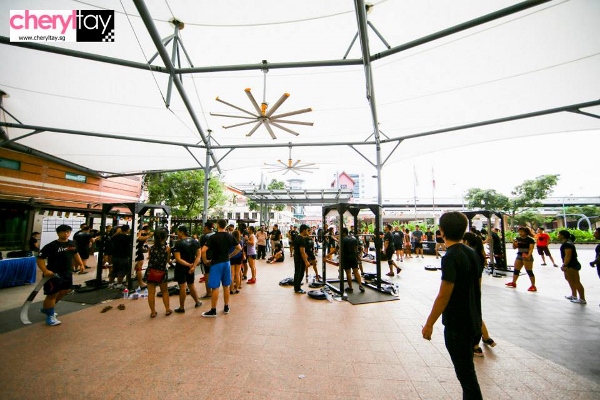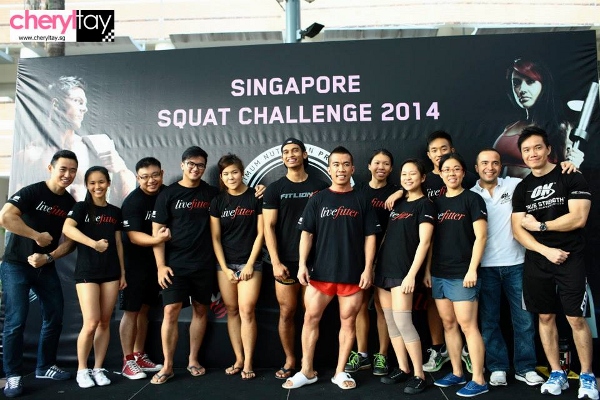 I love doing squats –  not squatting on the toilet, but doing back squats with the barbell. I prefer the squat to the deadlift… I don't know why! Anyway, no I did not take part in the Singapore Squat Challenge, but I was there at Bishan CC to check it out. The guys were impressive, but I thought the girls – despite the much smaller pool – were more impressive!
[Read my full report on Fitness Sutra here.]
Jasmine Neo, a petite girl of just 46kg, stunned the crowds when she squatted a total of 295kg (90-90-95) to win the Women's < 60kg category. Basically, contestants are given five minutes to complete their reps. During this time they have to warm up and then execute the three reps to count towards the total score. No room for failure here by the way – a failed rep resets your score.
Although there were only four people in the Women's > 60kg category, the numbers are quite alarming. See Toh Jia Xin my baker friend topped this class with a score of 340kg (105-115-120). That's quite insane – the heaviest I've ever done was 80kg 🙁 Well, after watching them squat, I do feel inspired to work on my squats… not to come and compete, but to reach a personal achievement rather. Look at Jasmine – that is living proof of strength is not measured in size.
RESULTS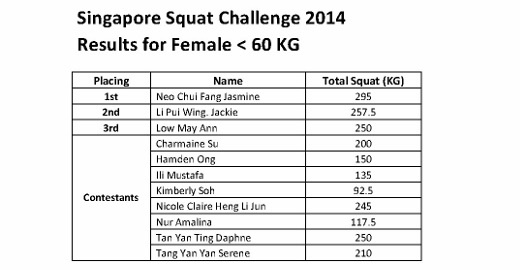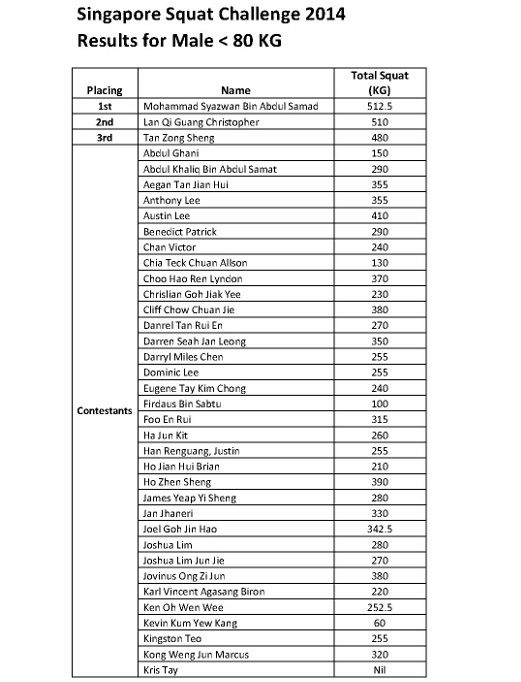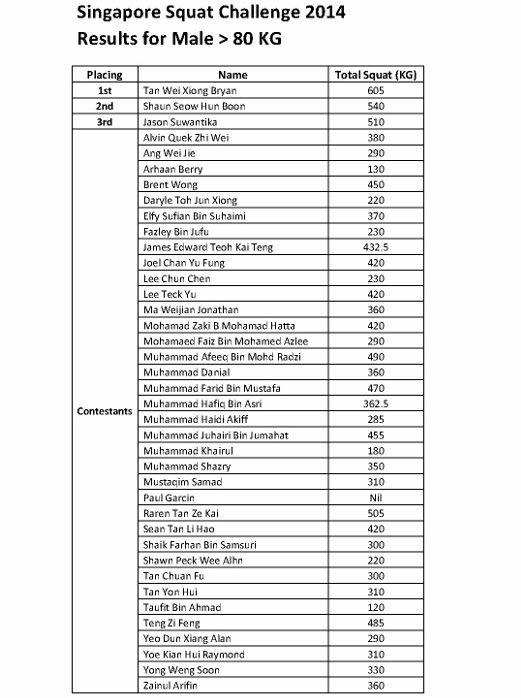 View more photos from the Singapore Squat Challenge 2014 here.