Cars depreciate. We all know that.
However, how much significance do we really place on the depreciation of the car when we plan our next car purchase? How far ahead do you think when you get your car? Do you intend to sell it in three years? How much would it have depreciated by then?
Nick Ong, 30, was searching for pre-owned cars online one night, considering the different options. Whether you buy a brand new or pre-owned car, depreciation is still a factor. Most people compare prices, fuel economy, performance, space, comfort and technological features, but depreciation tends to be overlooked.
That night, Nick had an Excel spreadsheet open as he browsed the web, painstakingly entering information of the pre-owned cars he was keen on, so he could calculate the annual depreciation of each one and thus, how much he is expected to lose each year.

There are others who do the same thing out there but it is such a tedious process. That was what gave Nick the idea of starting up SGCarDepre.com.
"There are many people who don't understand the concept of depreciation," he said. "Professionals and industry insiders have been using depreciation as a tool to price cars and to find a good deal. People in the industry have a good sense of what's cheap and what's not, because they look at these figures daily. However, for us consumers, we don't have ready access or the informed knowledge of depreciation of cars. Therefore, I believe people need to learn how to use depreciation when they buy cars."
SGCarDepre.com compiles depreciation data for pre-owned cars on sale in Singapore (COE cars and pre-owned parallel import cars not included), by sending out tiny robots onto the internet to do the tedious calculations for you. It is as simple as putting in the URL of the listing into SGCarDepre.com, without having to painfully put in the different elements required (eg. price, OMV, registration date, COE expiry date).
Let's take a look at an example.
Imagine you are shopping for a second-hand Honda Civic and you find one at an annual depreciation rate of S$11,000. Yes, it might be affordable, but is that cheap relative to the other Civics on the market? What are the annual depreciation rates of other Civic models?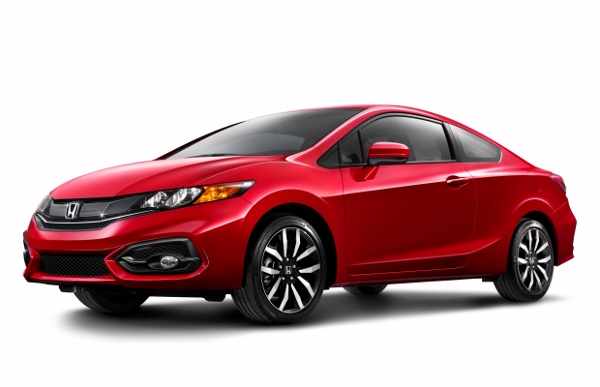 You could manually populate your spreadsheet but that is a time-consuming process. So what Nick did with SGCarDepre.com was to create a portal which serves as a one-stop information source for the depreciation of similar cars.
Using the site is very simple – you can find cars based on the maximum depreciation you are willing to bear and your budget.

Otherwise, you can browse their existing database of over 7,000 cars (and counting) by brand or by the depreciation rate/price.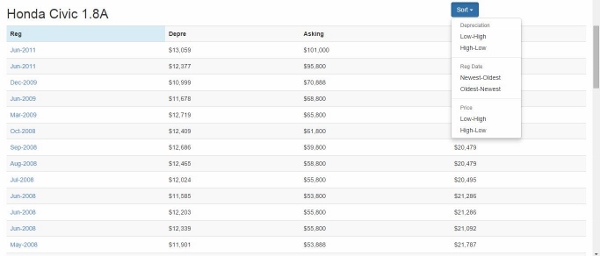 With this platform in place, the founders of SGCarDepre.com hope to gradually change the mindset of consumers to use annual depreciation of cars as a main factor during the car shopping process.
*This post is sponsored by SGCarDepre.com.