As part of SG Game On! organised by SingTel and Samsung, Manchester rivals, Rio Ferdinand and Sergio Agüero were seen on the streets of Singapore, capturing selfies for the Ultimate Selfie Challenge, using the new Samsung GALAXY S5 LTE. SG Game On! is a two-day event jointly organised by SingTel and Samsung to bring world-class football experiences to Singapore.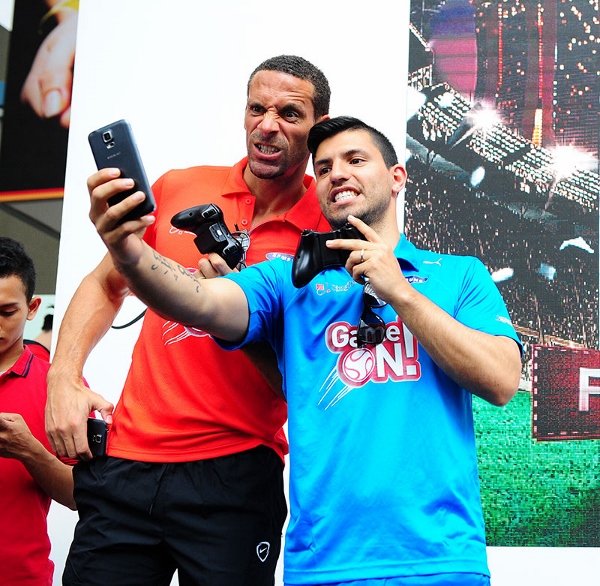 DAY 1
Challenge #1: Singlish Chit-Chat
Engaging in Singlish chit-chat and picked up popular uniquely Singaporean phrases.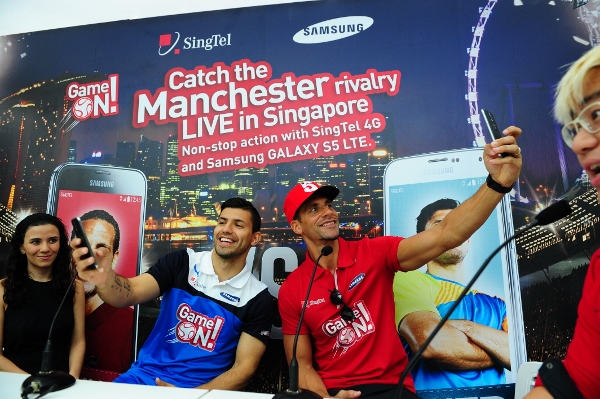 Challenge #2: Tai Chi Master
Trying their hand at graceful ancient martial arts exercise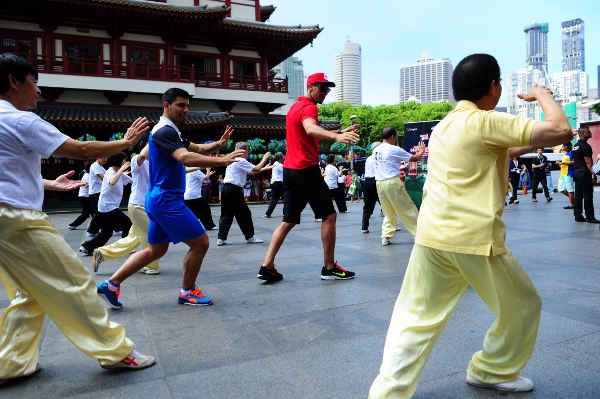 Challenge #3: Hawker Heaven
Sampling some of Singapore's favorite hawker dishes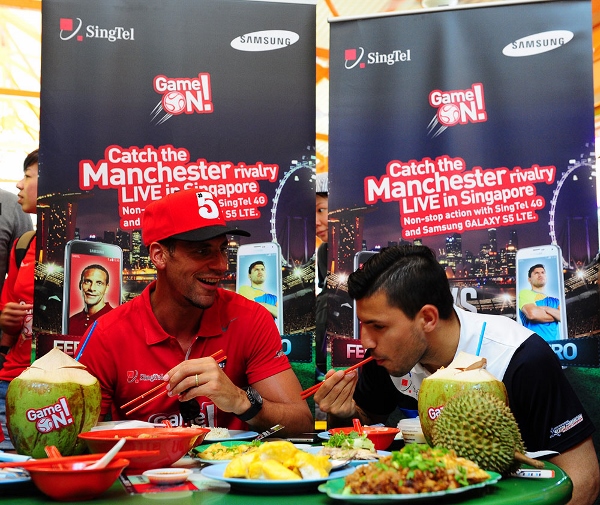 Challenge #4: Fancy Footwork Showdown
Showing off their amazing ball skills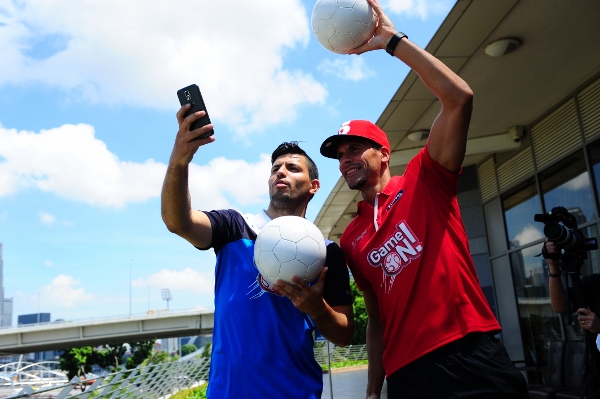 Rio Ferdinand has been crowned winner of the Ultimate Selfie Challenge for scoring most retweets of his selfie posts on Twitter, beating Manchester rival Sergio Aguero.
With a staggering 3,392 retweets (as of 3.00pm on 15 May 2014), Rio Ferdinand now has a goal advantage in the quest to be the ultimate winner of the two-day SG Game On! challenge.
DAY 2
Singapore fans emerged the ultimate winners as Manchester football rivals, Rio Ferdinand and Sergio Agüero went head-to-head at the highly-anticipated SG Game On! Challenge organised by SingTel and Samsung.
In a closely fought contest, Ferdinand narrowly edged-out Agüero in the unique two-day challenge.
The second day began with a surprise for special needs children at the APSN Tanglin School. The school is a beneficiary of the SingTel Touching Lives Fund, a corporate philanthropy programme which helps disadvantaged children and young people with special needs. The star-struck students received tips from the players who then coached them in a fun-filled 11-a-side match.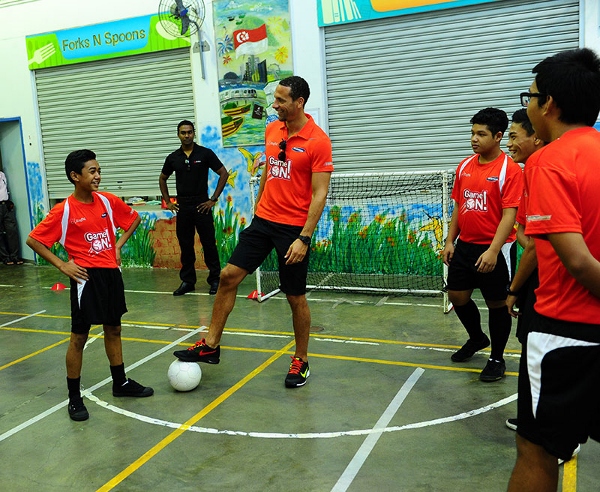 In a thrilling finale to the two-day challenge, fans teamed up with Ferdinand and Agüero in a series of football-themed challenges at an outdoor carnival at Chevron House. This included a football trivia quiz, video console football game and mini penalty shoot-out. The overall result of this activity was a draw.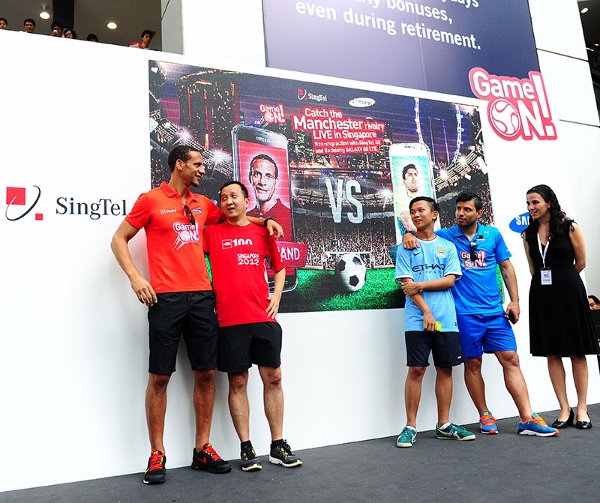 To view the selfies by the footballers and full details of SG Game On!, visit www.singtel.com/gameon.