So fortunate that I was able to celebrate another year of Rock The Naked Truth today, surrounded by all these beautiful people! It's been four years already, wow.
I had this idea of a Sports Day-like event because I miss those days, but it didn't happen last year and very nearly didn't happen this year either. But I was very determined to make it happen and thankfully the stars aligned and I managed to snag this venue. Also, after paying for the last three anniversary events out of my own pocket, I am so grateful that I have the support of Moulmein-Cairnhill CSC this year.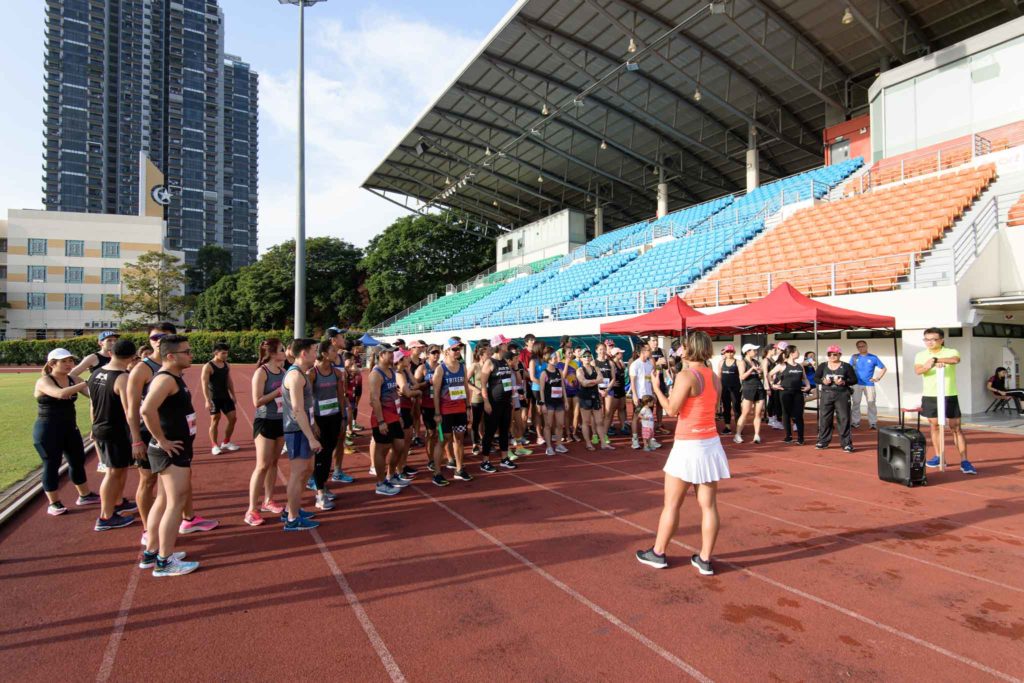 We had three events – 4x400m, 4x800m and 2x1200m – with two heats of eight teams each, and the top overall three timings are the winners. All track proceedings were overseen by former Team Singapore sprinter Lim Yao Peng of MaxForm and I had a smashing crew of volunteers who helped to run everything smoothly without a glitch.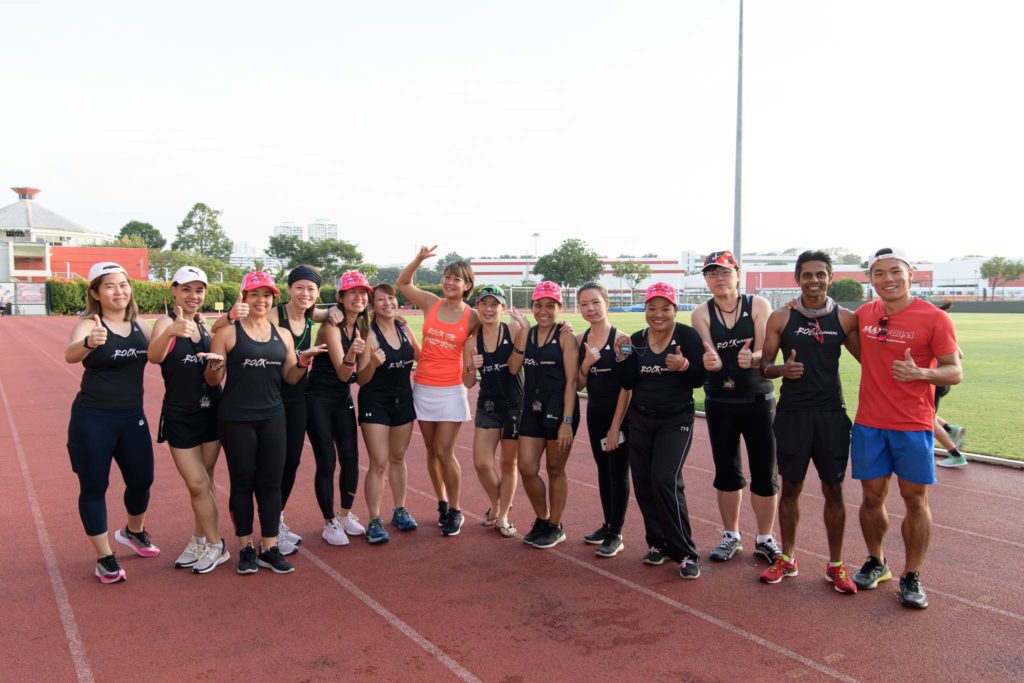 The weather was great, sunny with patches of overcast, but in any case we were protected from the sun by Heliocare Singapore and their sunblock as well as sun protection oral capsules. And we were kept well hydrated by 100PLUS Singapore too.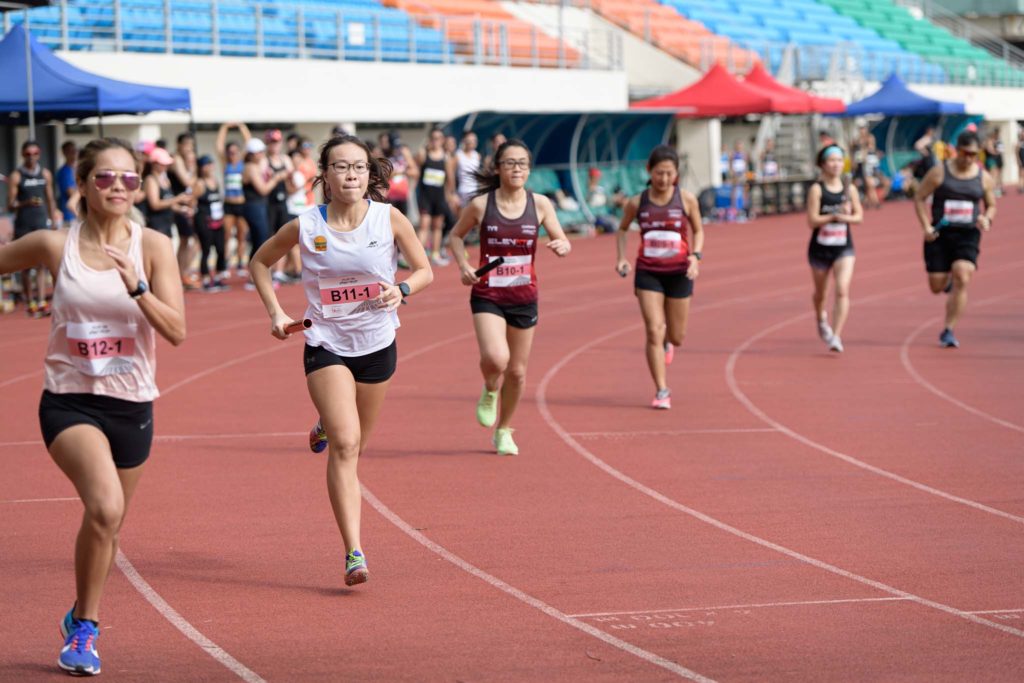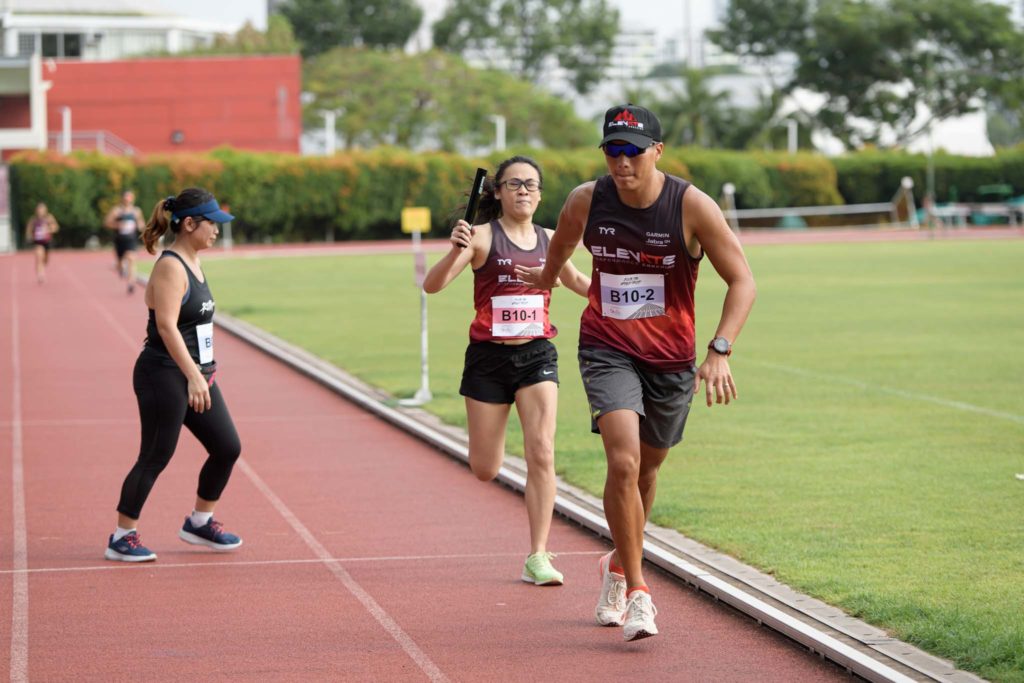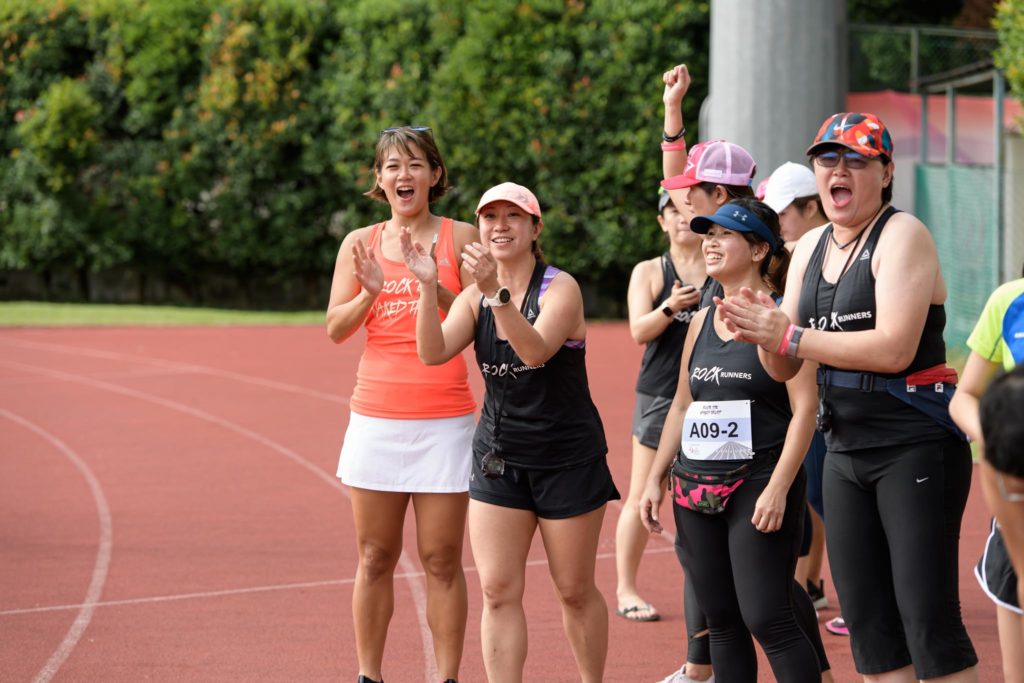 Everyone ran their hearts, and guts, out and I am so happy to hear that you all enjoyed yourselves. We hope you like the exclusive RTNT x Skechers towel! Congratulations to the winning teams – now for some shopping at Skechers and may the Jaybird earphones accompany you on many runs to come.
The really attractive Theragun G3 top lucky draw prize had everyone crossing their fingers, courtesy of WeAreReady.sg. Congrats to all the winners of the various lucky draw prizes too! And if you stayed to the end, you would have been treated to the yummy vegan chocolate cake by ThatVeganCake – it is DAMN GOOD.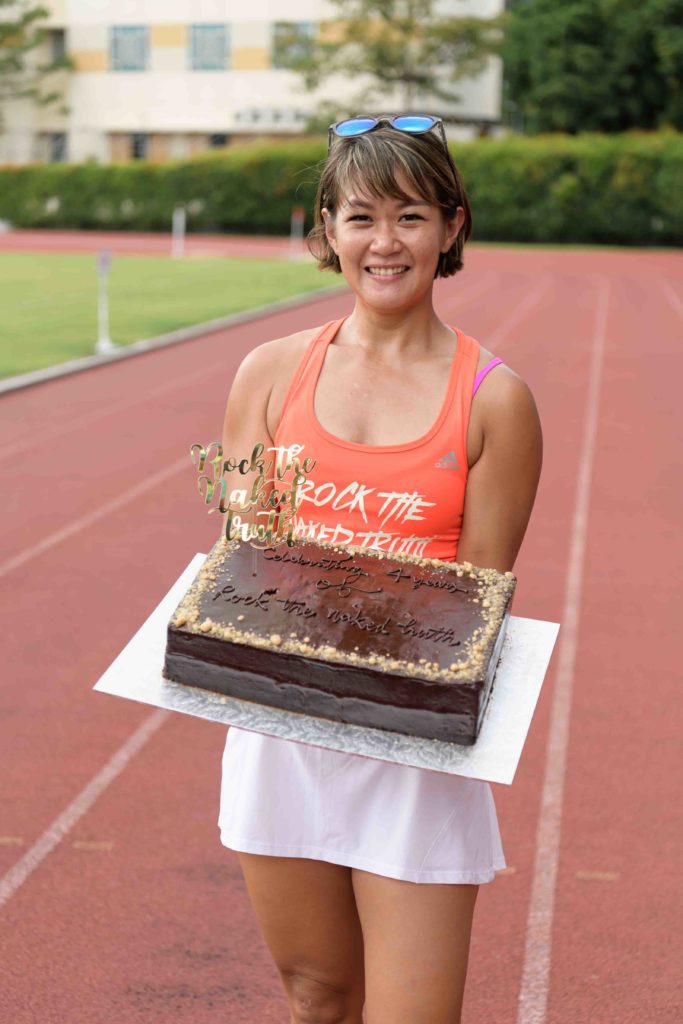 This year, we also had Part 2 to RTNT's anniversary celebrations! We had our first ever shirtless workout at GRITYARD. I've been doing shirtless photoshoots for ROCKrunners every year in the studio, but this is the first time we are having a shirtless event open to public. While it might be ok for some, it is very difficult for many to take their tops off in front of others, so good job on the confidence y'all.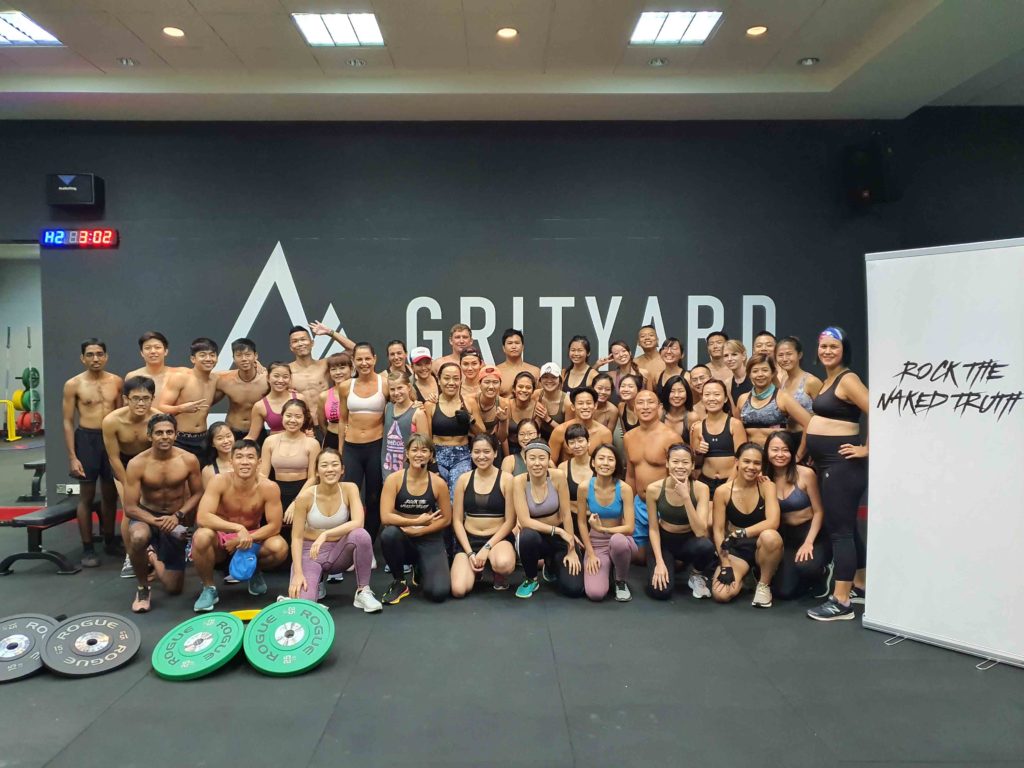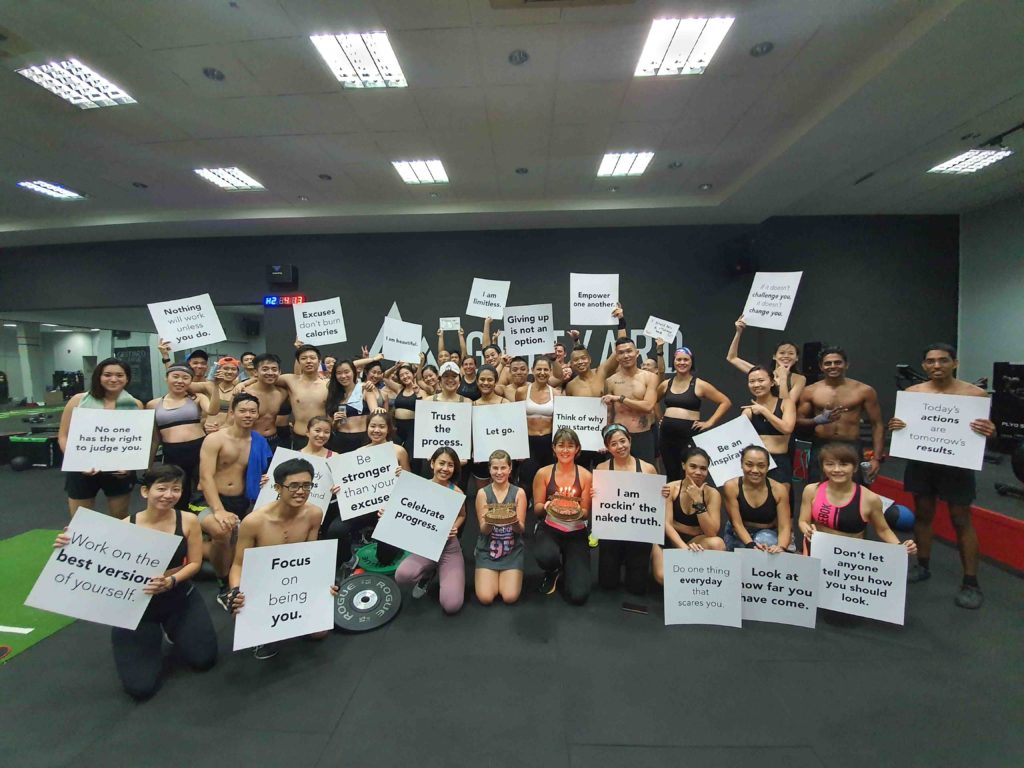 Thank you GRITYARD for hosting us, Puma for the door gifts and lucky draw prizes, and TheCleanAddicts for the healthy fudge cake!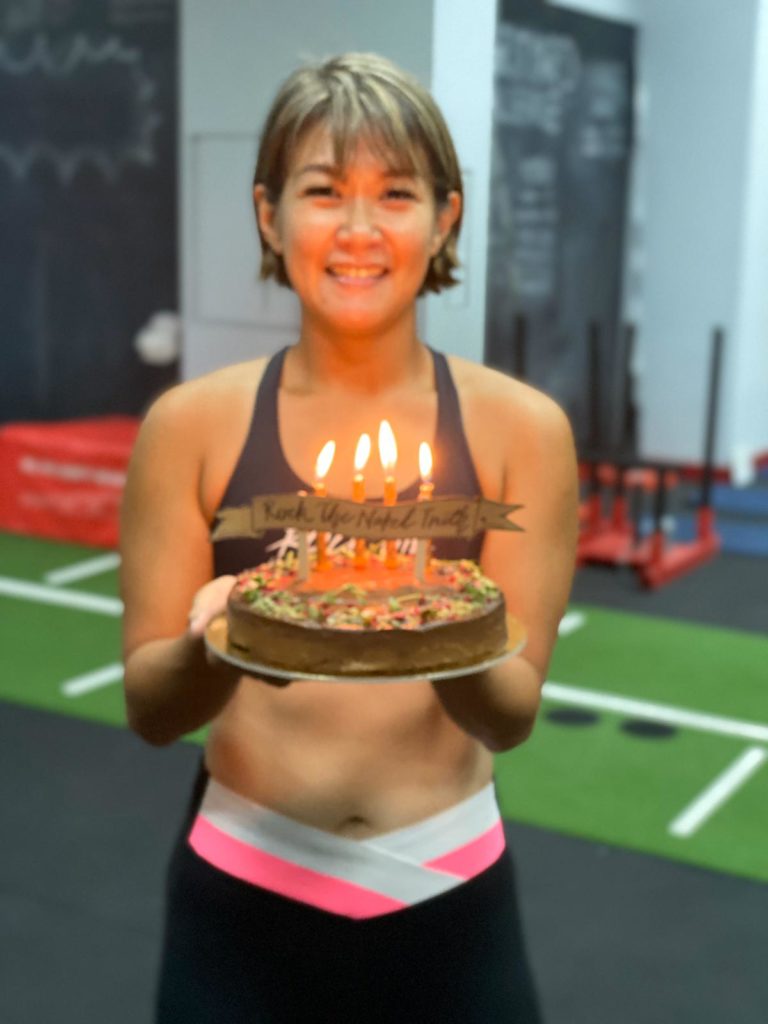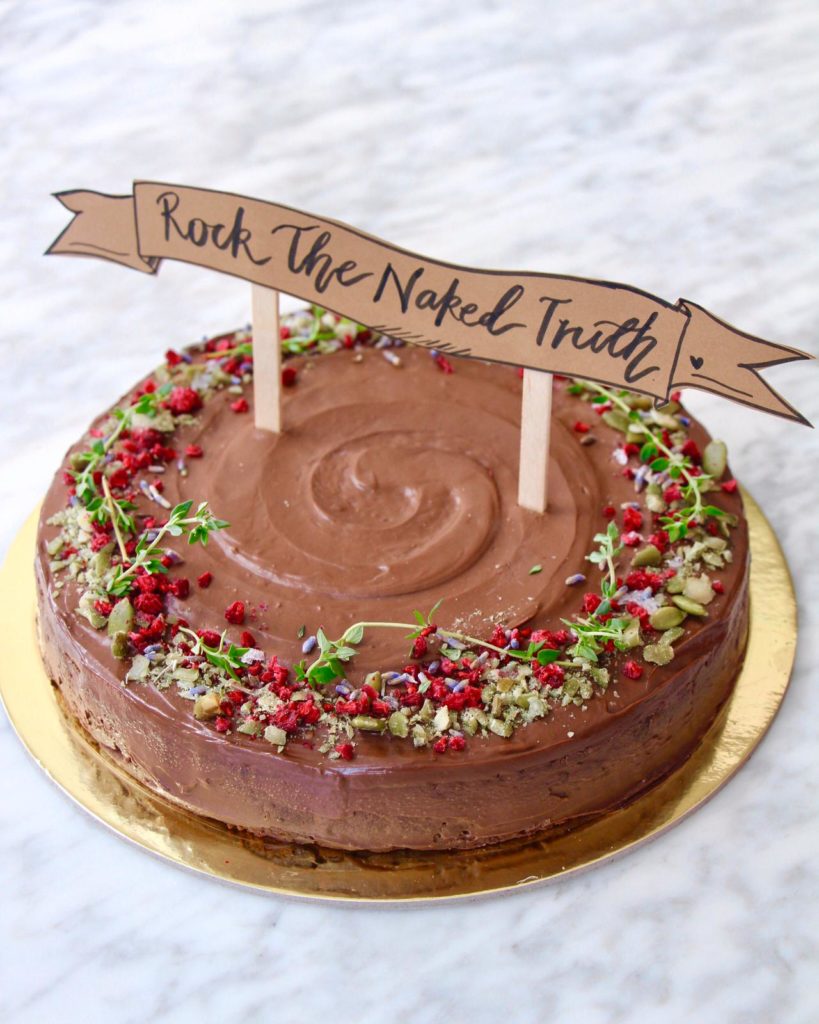 But of course, thank YOU all of you for showing up and supporting this cause of mine. I really really appreciate it from the bottom of my heart, muacks!