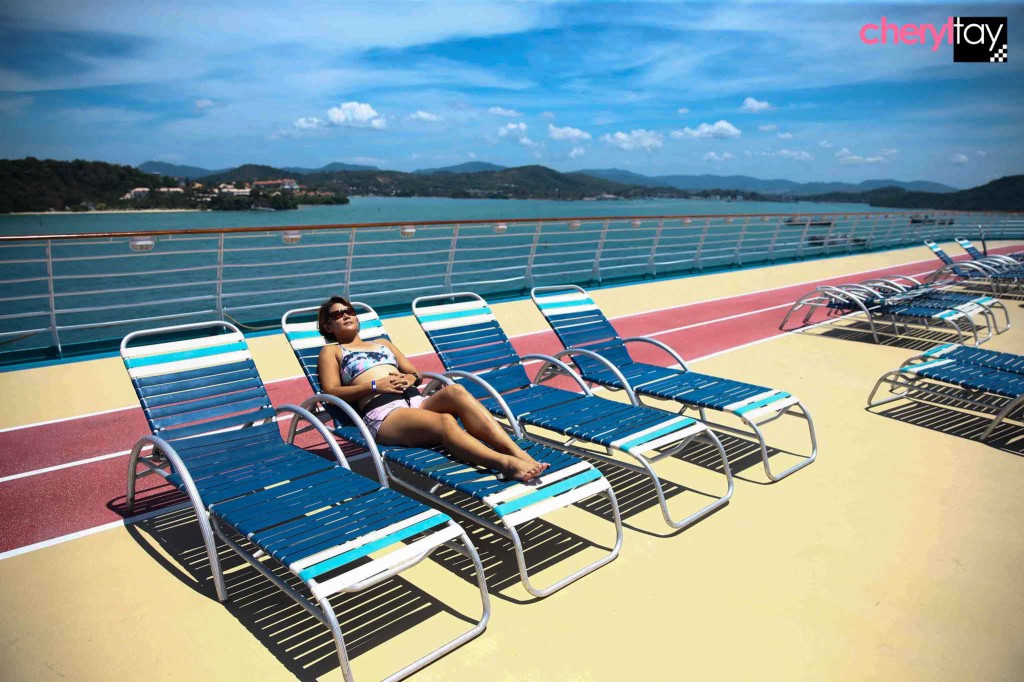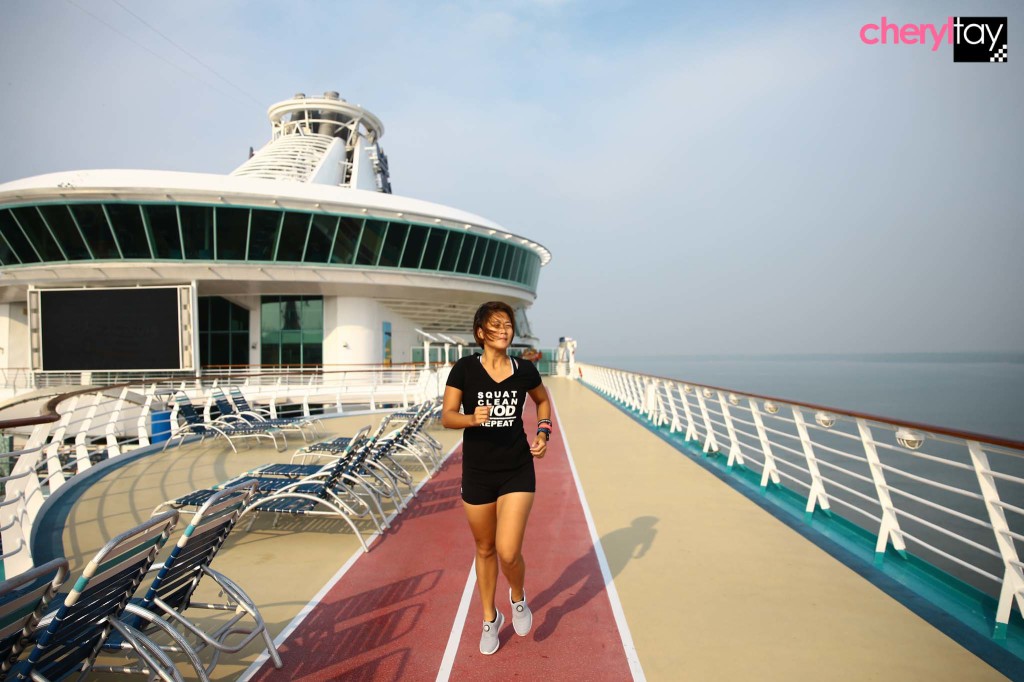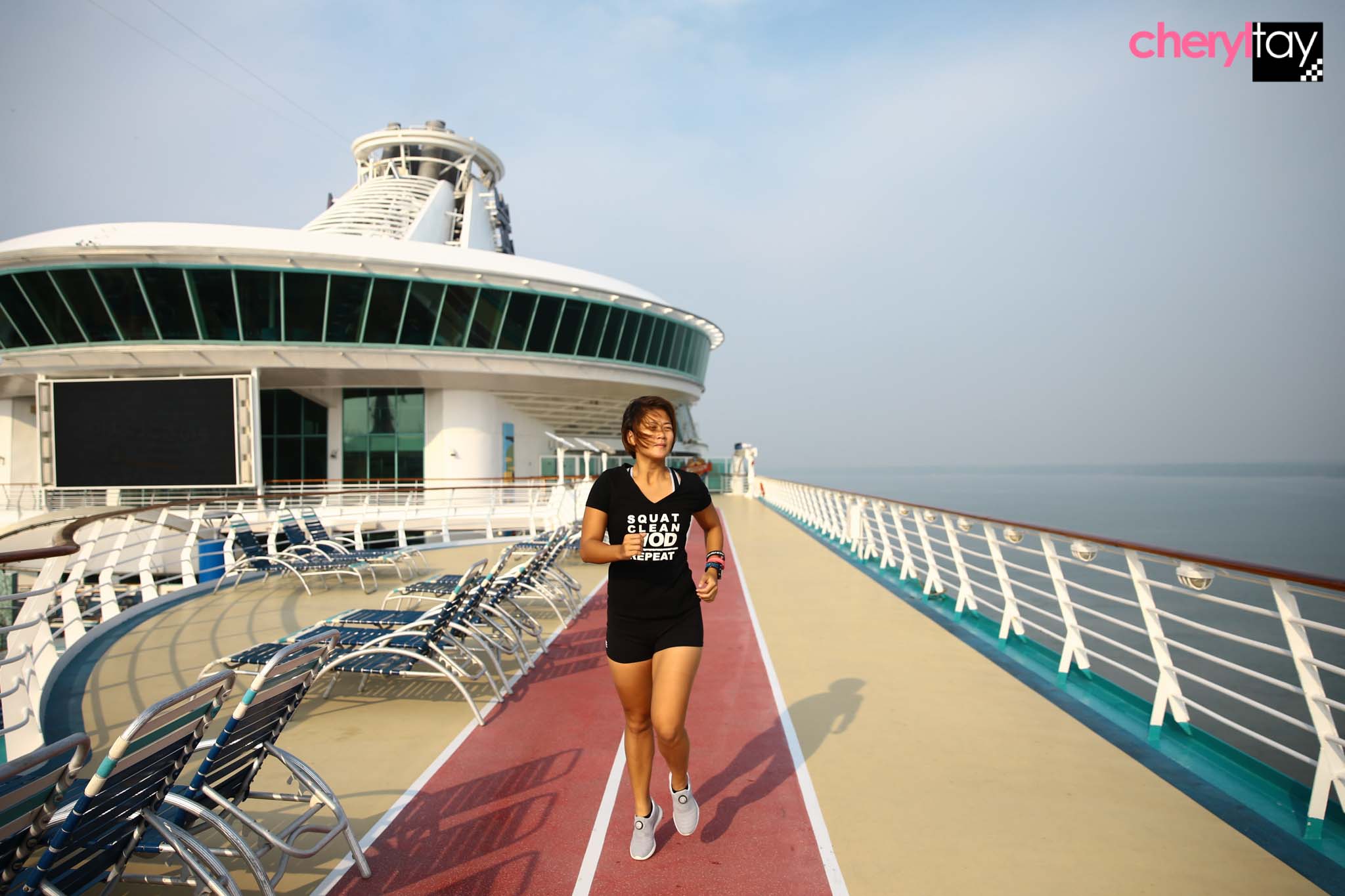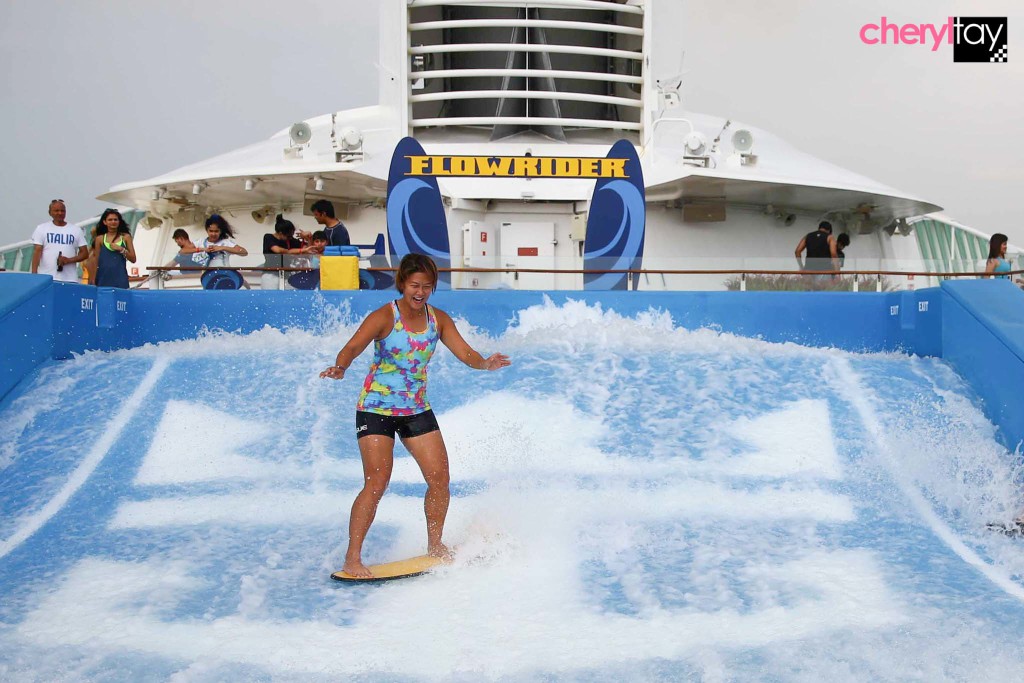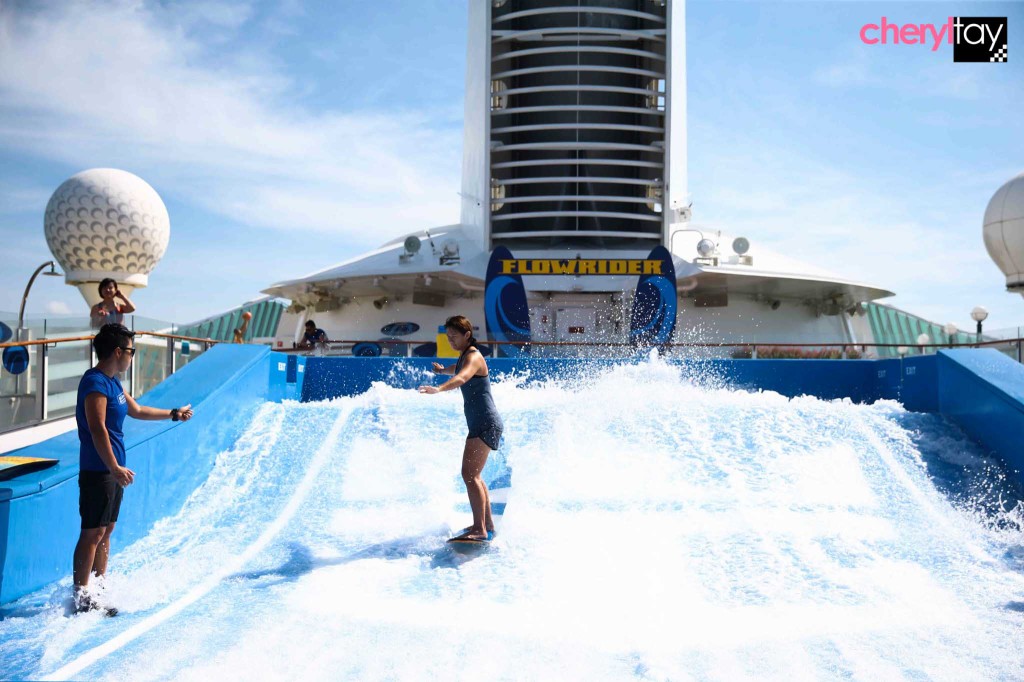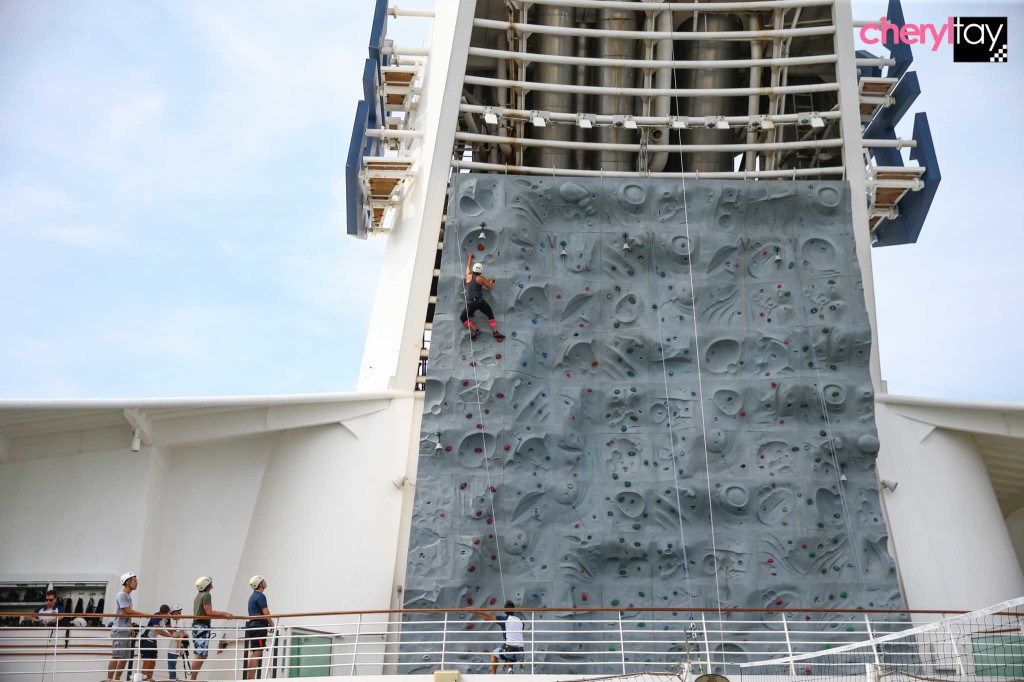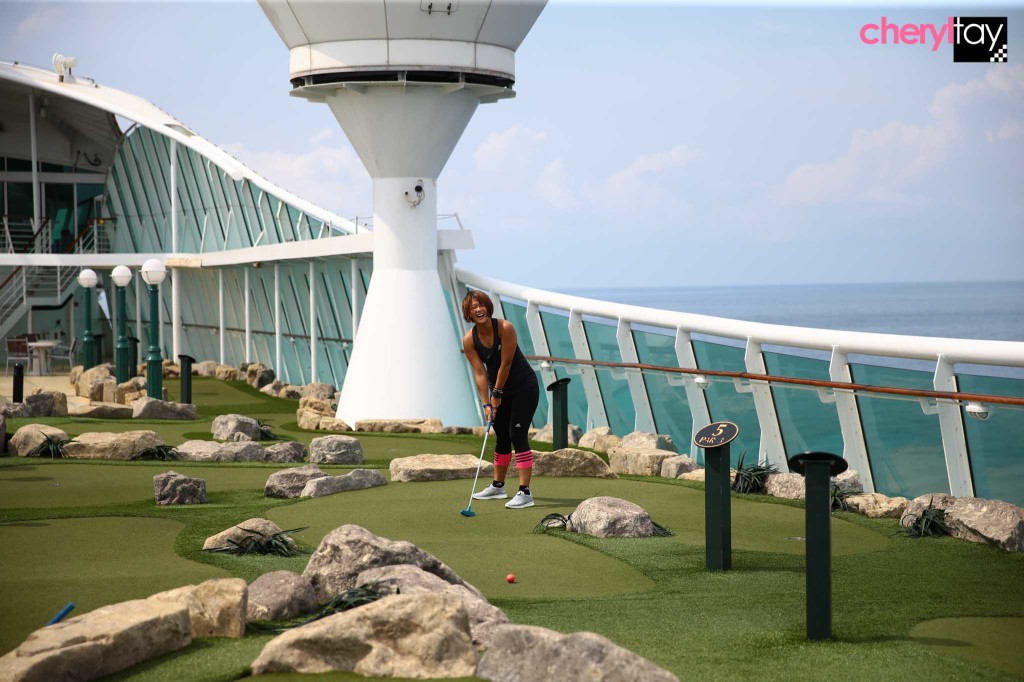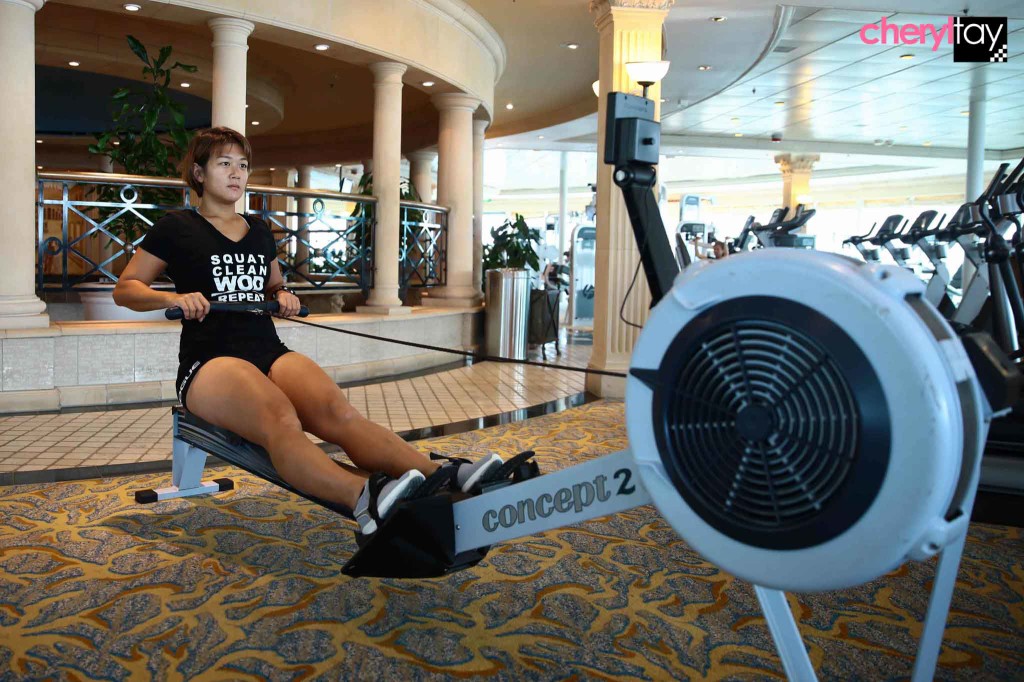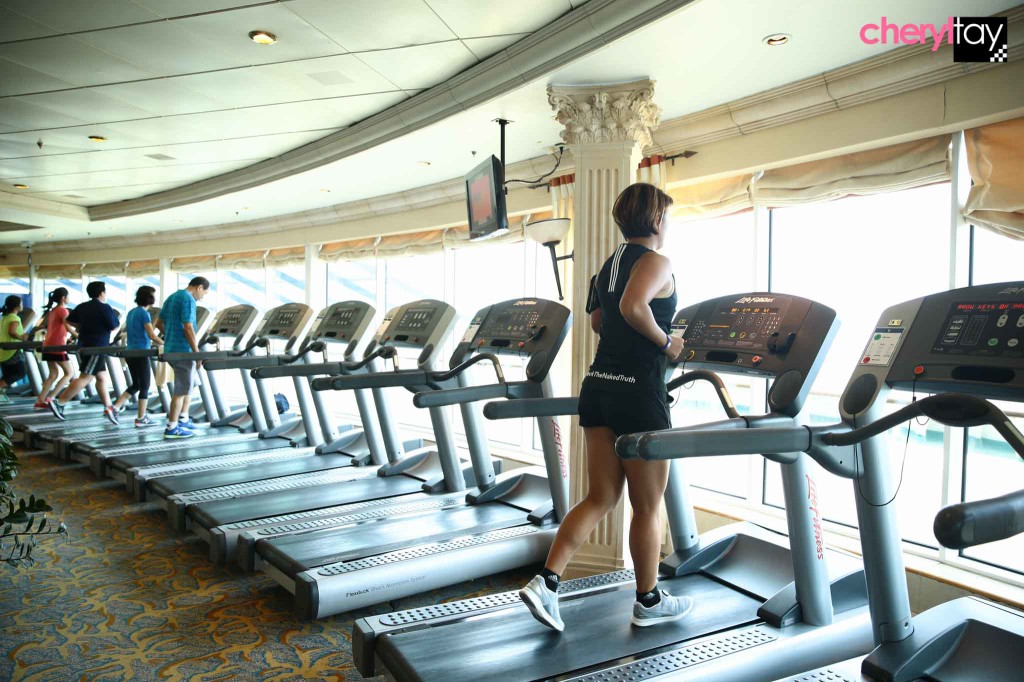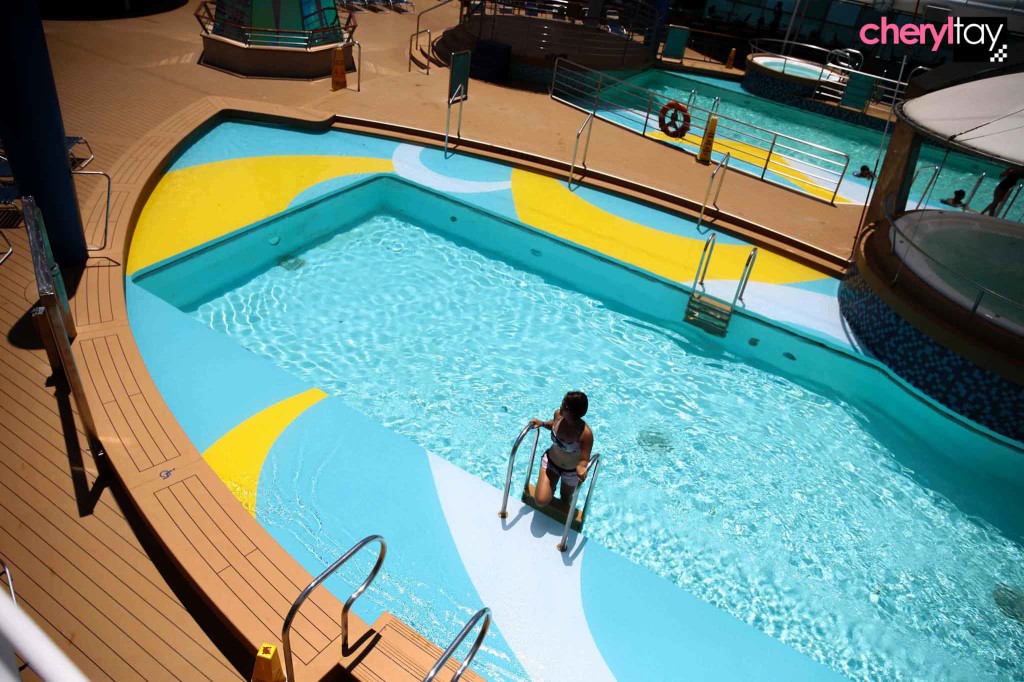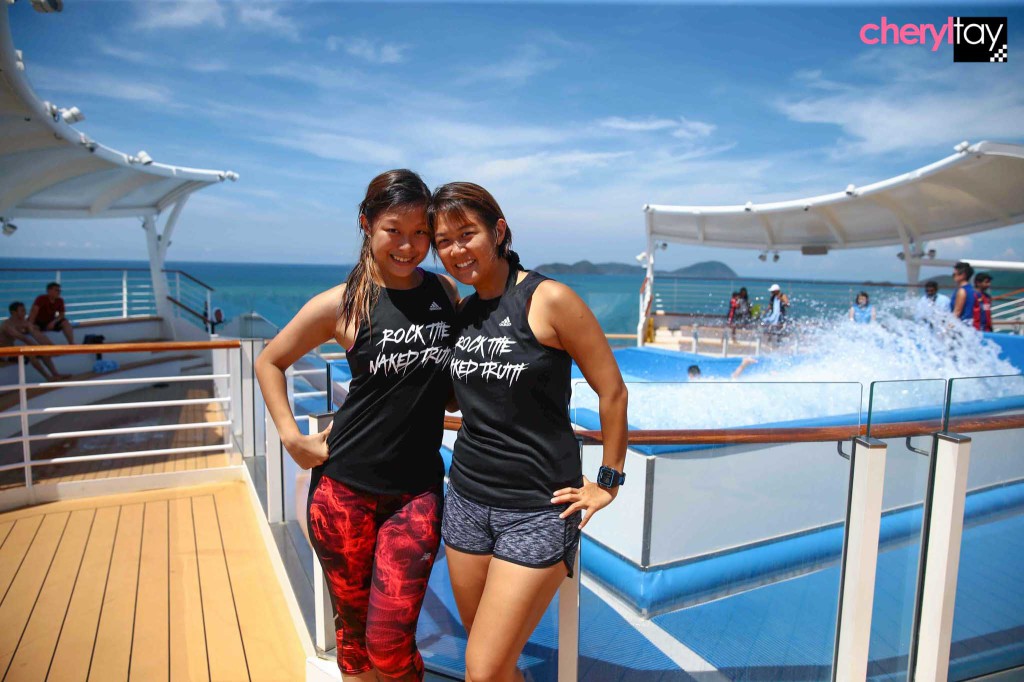 Going on a cruise vacation is a very good way to disconnect from the hustle and bustle in your life. For that four days I was out at sea on Royal Caribbean's Voyager of the Seas, I mainly worked out, ate, slept and repeat. Food, lodging, entertainment and fitness activities are all provided on the ship, so you can focus on having time to yourself.
I checked in at Marina Cruise Centre at noon and went straight to my room after clearing customs. Your passport will be surrendered to them until the end of the trip. Each of us is given a SeaPass card, which is your ticket to everything – it's your room key, it's your 'credit card' onboard, it's your identification. That way, you don't need to trouble yourself with carrying cash around.
FOOD
There is food provided 24/7, thus you never go hungry. Cafe Promenade on level 5 serves sandwiches, pizza, cookies and drinks ALL DAY LONG! Windjammer is an international buffet place that is open for all three meals, but the main dining hall is called Sapphire Dining Room, which is fine dining for the masses. Your meals are served to you in courses and no shorts or slippers allowed! All of these places I mentioned are included in your package, but if you want more, there are speciality restaurants such as Izumi and Giovanni's Table, at additional cost.
FITNESS
The first thing I checked out was the gym, of course. The gym is pretty huge, with a lot of cardio and weights machines, as well as a dumbbell rack. They also have a studio with spinning bikes and simple functional training equipment like kettlebells. No barbells, so no powerlifting or Olympic weightlifting, but that's not a problem because there is enough equipment in that big gym to put together a killer workout. There are free classes like total body conditioning and stretch class, as well as other classes that you need to pay for.
My favourite place on the ship was the sports deck! Voyager of the Seas has a rock wall, a basketball court, miniature golf and a FLOWRIDER. How cool is that! I've only tried flowriding once at Wavehouse Sentosa (and it's not cheap), so I was really happy that they have it on this ship. I went nearly every day and be warned that the queues can get very, very long. On the last day, it was as long as an hour just for a turn. All of these sports activities are free, so look out for the opening times and get there early. There are instructors onboard to guide you and they are very helpful. The ice skating rink is open for limited hours for limited numbers too.
ENTERTAINMENT
At night, you can catch performances in the theatre – there was a comedy gig, musicals of singing and dancing, themed performances by staffs and an ice show too. Look out for those that are ticketed, so you need to go and queue for tickets. These shows are free! Night owls can hang out at the disco or grab a drink at the various bars around the ship. Ah, there is a casino too.
GOING ASHORE
This Voyager of the Seas expedition stopped at Kuala Lumpur for half a day and Phuket for a full day. During the time that the ship is docked, you can leave the ship anytime you want to go ashore and do whatever you want (eat, shop, tour the city), so long as you return before the last departure call. You can sign up for shore excursions where they will take you out on designated tours, or you can go free and easy by grabbing a taxi at the pier. Do remember to change enough cash for the different currencies in the different cities!
CONNECTION
You can sign up for unlimited Wi-Fi for your mobile phones and laptops, but the connection is not the strongest or quickest because you are out at sea. If you really need to get online, you can switch on your data roaming when the ship is docked in that specific city. Otherwise, you will mostly be on Cellular At Sea. The Wi-Fi is good for WhatsApp, Facebook, Instagram and reading emails, but don't expect to send large attachments.
My advice is to ditch the phone and just enjoy yourself. Make new friends, soak in the jacuzzi, grab a free ice cream cone, lounge by the pools, work out in the gym or just eat and sleep. The good thing about the cruise is that you can return to your room immediately at any time to grab a nap or a shower. I spent quite a bit of time watching movies on the TV in my room too!
There are rooms with balconies so you get natural daylight; the one I had was on the inside so it only had a virtual balcony, which is a large screen with images of the view outside.
Every day, the Cruise Compass is put in your room, detailing the activities and programmes for the next day. Read these carefully so you don't miss anything!
Royal Caribbean has different destinations, not just within South East Asia, but to Australia and other parts of Asia too. Find out more at http://www.royalcaribbean.com.sg/.