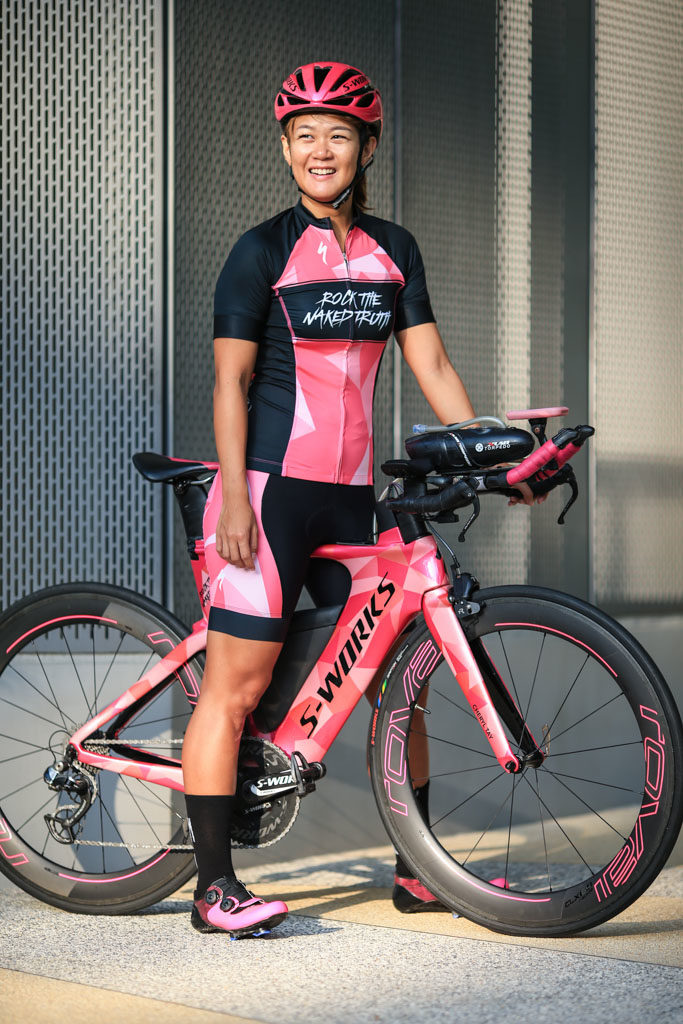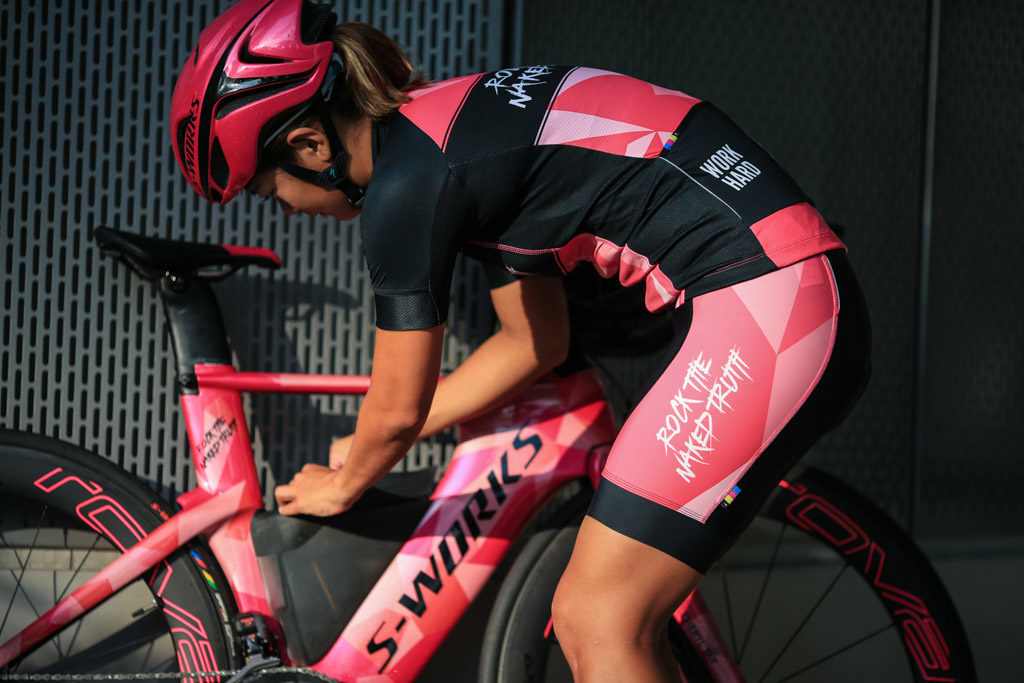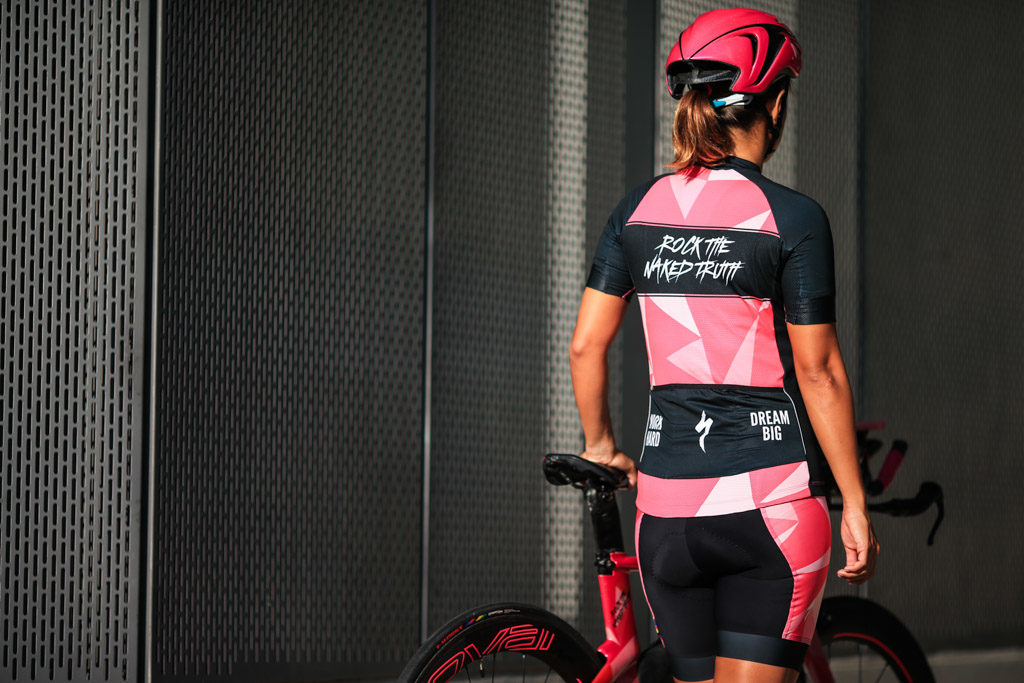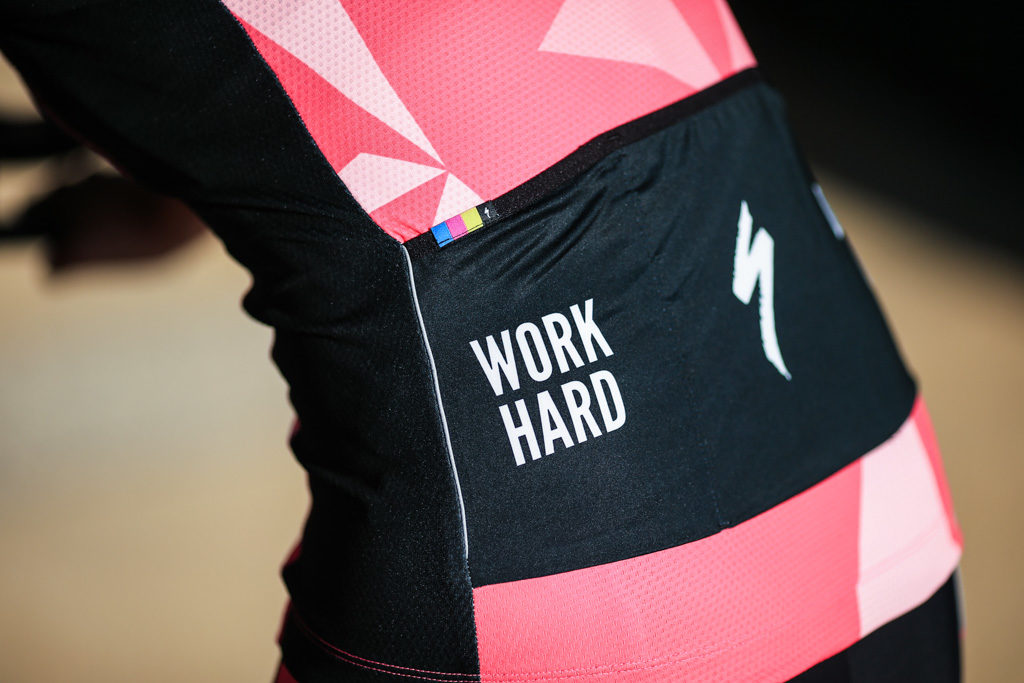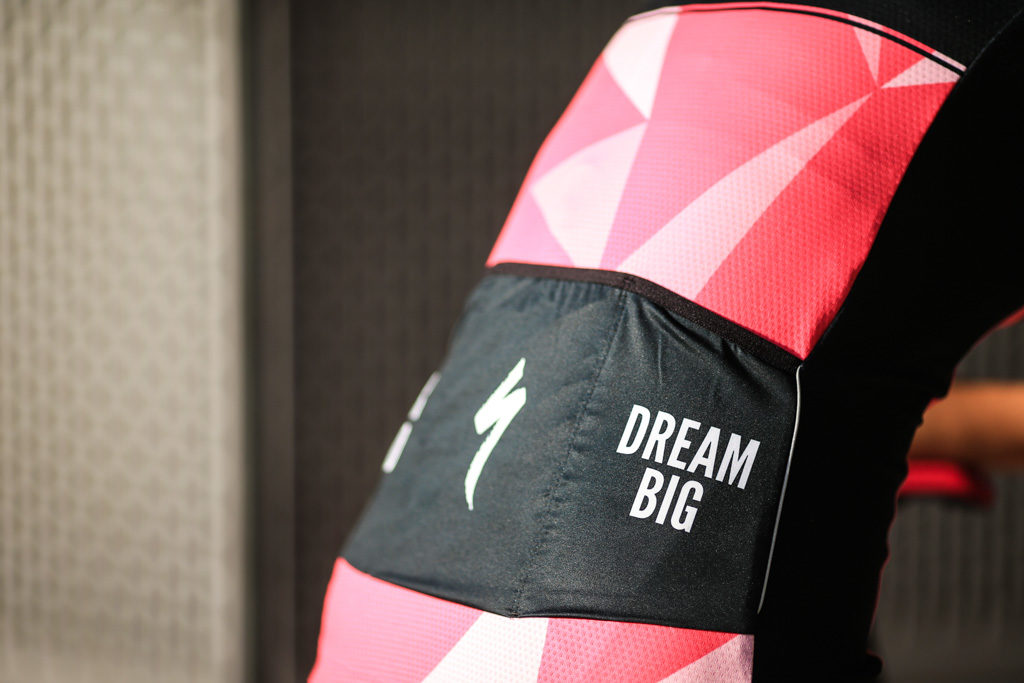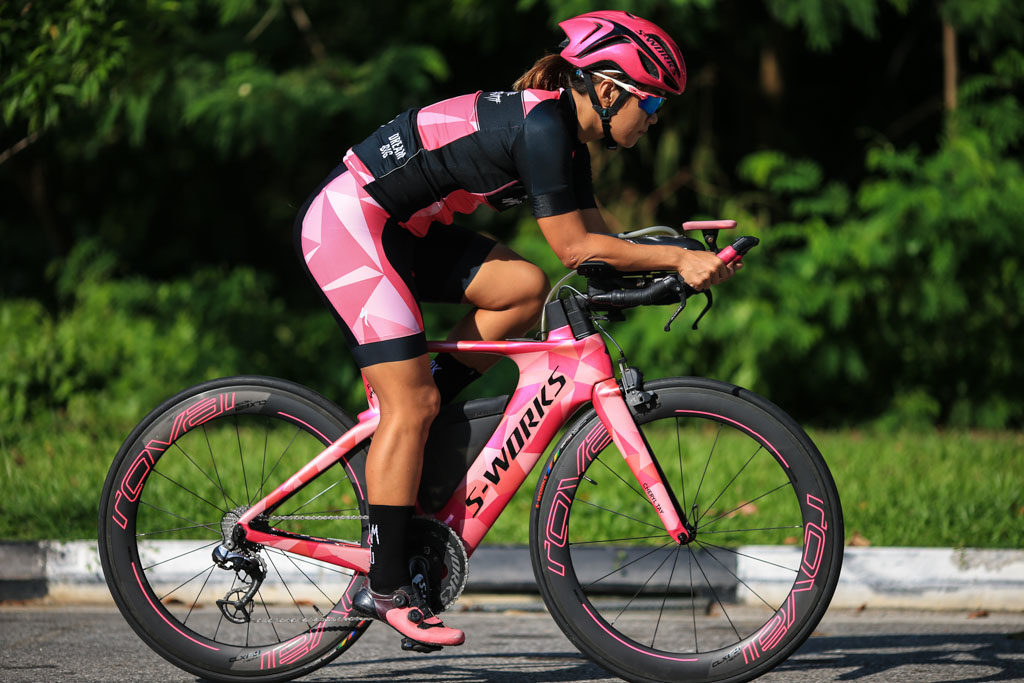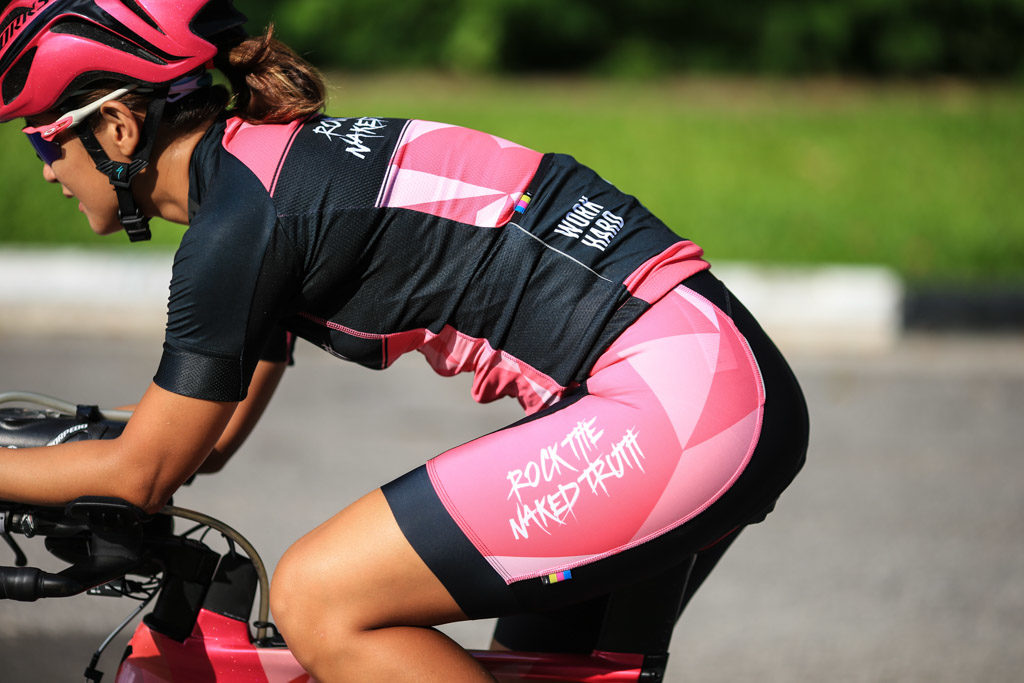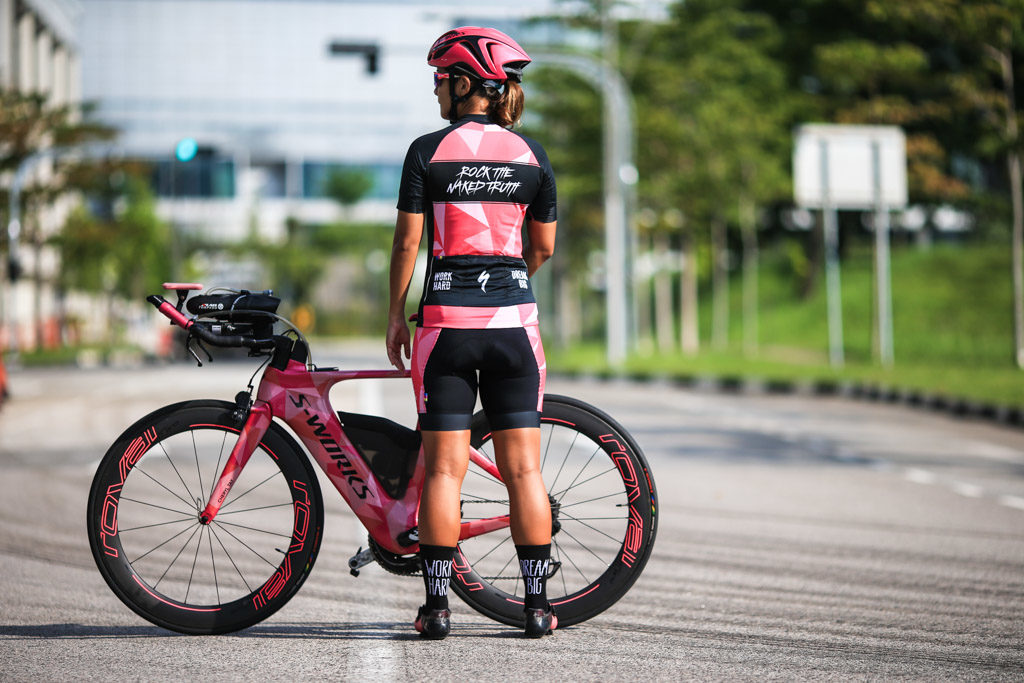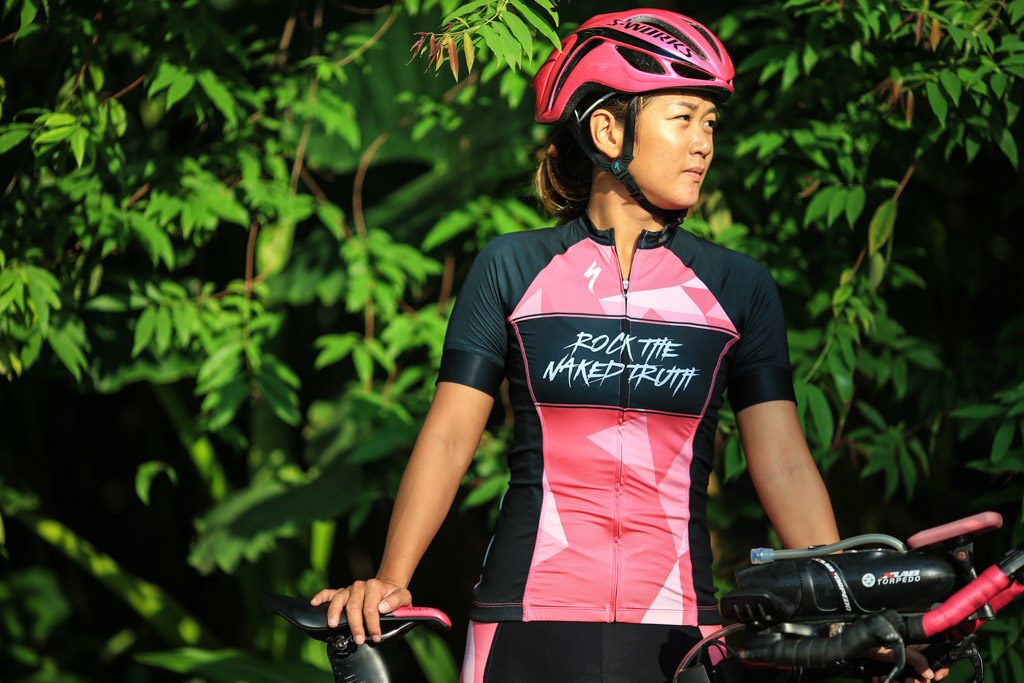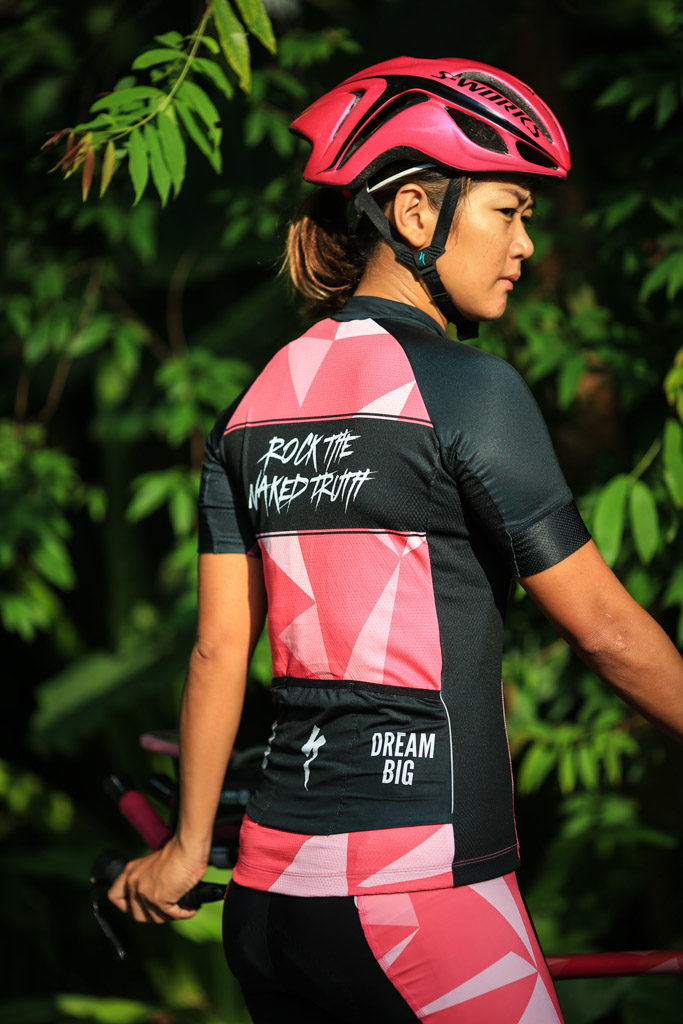 This was one secret that I've been keeping for a few months and I was absolutely bursting to share with you guys! I always thought that having a Rock The Naked Truth cycling jersey would be really cool, so when this opportunity came around I was totally down for it.
The inspiration for the design came from my trisuit (the pink patterns on the sides of my one-piece), which is also the same inspiration for Queen Bitch II. (Yes, I had to spray QBII!) I was getting really excited during the production process, but nothing beats seeing it in person. The colours came out exactly as I wanted them to be and I felt this surge of pride when I put it on. Heehee!
This is a limited edition kit, manufactured under the Specialized Custom programme, with men's cutting and women's cutting (uh huh, pink for the men too). The pre-order was launched on 1 June and will run till 30 June. Afterwhich, production will take about 10 weeks. Good things are worth waiting for!
You can now own this super cool cycling kit – just head over to Rock The Naked Truth's e-shop. Let's ROCK this on the roads!
WORK HARD. DREAM BIG.
#rockthenakedtruth #specializedcustom #specializedsg