I think it is important to have a sport watch to complement your workouts – to measure heart rate, time, distance and calories. For a very long time, I've only been using the RunKeeper app since I run with my phone on my arm for music. The thing is, I can't look at the screen when I'm running so it's hard to monitor my timings. With a sport watch though, I can check if I am on the pace and also monitor my heart rate.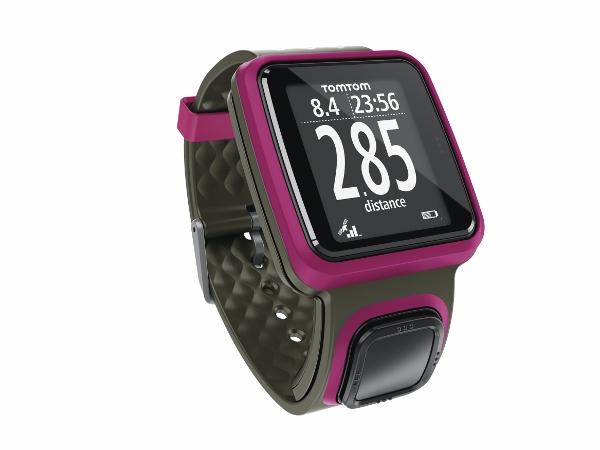 The latest sport watch to join me on my workouts is the new TomTom Runner GPS watch – I love the design and YES it comes in pink too! Launched together with the TomTom Multi-Sport GPS watch, it has a large, high-resolution display (that makes it easy to look at when working out) and a one-button control (for more convenience instead of having four different buttons around the watch).
The main difference between the Runner and the Multi-Sport is the activities supported. The Runner watch has Run and Treadmill (I KNOW RIGHT) modes, while both watches have an additional 'Stopwatch' mode that you can use for other types of sports too – for example, I use it for my HIIT workouts.

With the inbuilt GPS, all I need to do is just grab the watch and head out for my workout. It takes a couple of minutes for the watch to pick up the signal, so be a little patient. What you can do is to make use of the QuickGPSFix Technology – connect the watch to TomTom MySports Connect and it will download satellite locations for the next three days so that the watch can more quickly locate the satellites. To see if  your watch has the latest QuickGPSFix data downloaded, you can view the status screen (just left from the main clock screen) and a tick will show that your watch is likely to give you the fastest GPS fix time.
Because of the inbuilt GPS, the battery life of the watch only lasts about four to five days, especially if you use it on a daily basis. To recharge, you just have to separate the main piece from the watch strap. The good thing is it charges up pretty quickly, in less than an hour. Just remember to keep checking your battery life and not wait till it's time to work out before realising!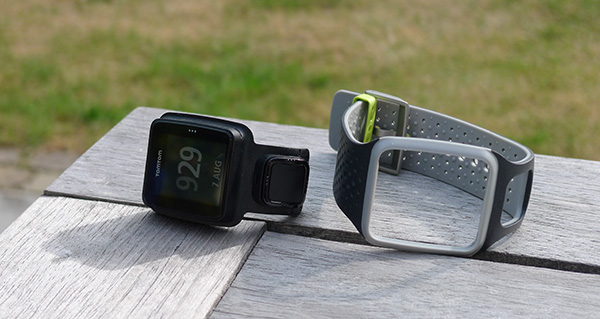 I did a few comparisons with this TomTom watch, the Polar RCX3 and RunKeeper to test its accuracy. YES, I ran with all three gadgets on me and received a few weird stares! Here's a sample:
| | | | |
| --- | --- | --- | --- |
| | Polar RCX3 | TomTom Runner | RunKeeper |
| Distance | 4.38km | 4.41km | 4.42km |
| Calories | 262kcal | 311kcal | 278kcal |
Distance was measured via a foot pod for the Polar RCX3, hence being the least accurate. But in all tests, the TomTom and RunKeeper had the same distances. Calories vary across all gadgets, with the TomTom giving the most, but to be frank I don't look at calories.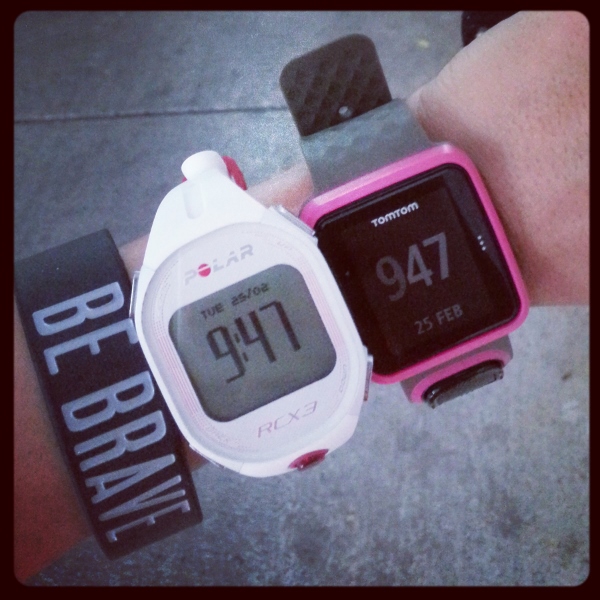 The TomTom also comes with a Graphical Training Partner with three modes: 'Race', 'Challenge' or 'Pace' Yourself. In 'Race Yourself' mode, you can select one of your previous workouts and race against it or choose one of the five pre-set races in the watch. In 'Challenge Yourself', you set your own goal (distance, time or calorie) and then try to meet it. In 'Pace Yourself' (Zone), you can set a target pace or target heart rate and track it as you work out.
Connect your TomTom to the computer and you can use the TomTom MySports to manage and review your activities. TomTom MySports also has a mobile app that automatically uploads key performance information without needing to connect to a computer. This free app is only available on Bluetooth 4 compatible iPhone (4S+) and iPads (3+ and mini) with iOS 6.0 and above. I'm a Samsung user, so I couldn't try this out. An Android version will only be available when Android devices start supporting Bluetooth Smart more universally.
You can buy the watch on its own, which will help you to track distance, time and calories. But for me, I need the heart rate as well, so I'll know how hard I'm pushing or how much more I need to push.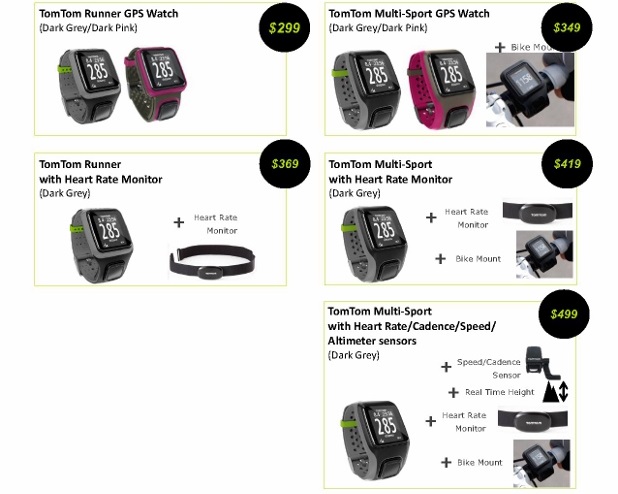 So yes, I will recommend getting this – I like how I just need the watch and the heart rate monitor strap, whereas other competing models require a separate GPS pod. In the past I've tried other GPS watches but the GPS was not accurate and can be quite a pain when you're trying to clock mileage. The GPS in this TomTom works well though! I also like the design of the watch and often wear it out even though I'm not working out!