When I first read the news about this watch, I was excited because I was looking forward to a heart rate monitor that does not require a chest strap. I believe in using heart rate to track my performance, so I use these sports watches often, but I cannot deny that the chest strap does get uncomfortable sometimes.
I usually tuck it neatly under the sports bra, but there have been occasions when the strap comes loose, causing me to lose track of the heart rate activity mid-exercise. Then there is the issue of hygiene – these straps usually become heavily soaked in sweat and you can separate the strap from the monitor to wash it, but how often will you do that honestly? This also makes it difficult to share heart rate monitors with anyone else.
Well, the TomTom Multi-Sport Cardio GPS sports watch solves all of that for me, because it has a built-in heart rate monitor in its base which measures the heart rate via a Mio optical sensor that monitors changes in blood flow by shining light through the skin. That means no need for a separate chest strap anymore!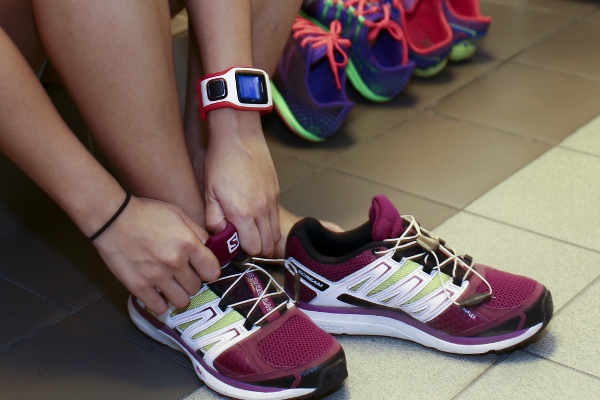 I've been using this watch for a while now and here are my thoughts about it:
(+):
No need for separate chest strap!
Extra large display screen
Lightweight and slim
Weather resistant – rain or shine don't matter
Tough watch  that is pretty impact resistant
Just one button to control everythingMulti-platform compatibility so you can sync, analyse and share stats on various places such as TomTom MySports, MapMyFitness,
RunKeeper, TrainingPeaks and Strava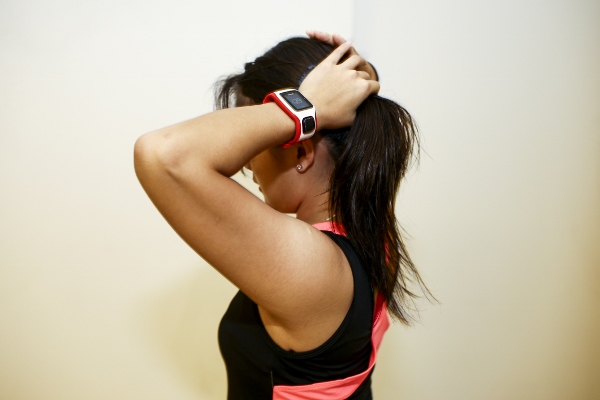 (-):
Heart rate is most accurately measured if you wear the watch on the underside of your wrist instead
Limited colours available
Takes a while to understand how to manage the one-button control, eg. press onto it long enough to end the activity
Indoor tracker using built-in sensors to count strides don't quite measure distance accurately
Some lag experienced in tracking of heart rate
The TomTom Runner Cardio and Multi-Sport Cardio GPS sport watches are available at S$449 and S$499 respectively, with the latter offering additional capabilities for cycling and swimming. Like all TomTom GPS sports watches, you can train in one of five intensity zones (Sprint/Speed/Endure/Fat Burn/Easy) and access real-time information (distance, time, pace, speed and calories) at a glance. Heart rate tracking through your wrist is not possible in swimming mode.
Top: ELLE
Shoes: SALOMON
Photos by Kelvin Lee