Unlike what its name might suggest to the unaware, the new MINI is bigger, longer, wider, roomier and faster. The body of the third-generation MINI has grown in length, width and height, as well expanded in wheelbase and track width. Naturally, that results in more space within the four-seater cabin of the two-door MINI – making it not as 'mini' as before. It did however, shed a couple of kilos off its predecessor.
The biggest highlight for the latest MINI is definitely the new engine. Throwing out the 1.6-litre turbocharged engine from before, the Cooper S now houses a two-litre four-cylinder TwinPower Turbo unit from its parent BMW's EfficientDynamics range. The Cooper has a 1.5-litre three-cylinder TwinPower Turbo engine of 136bhp and 220Nm.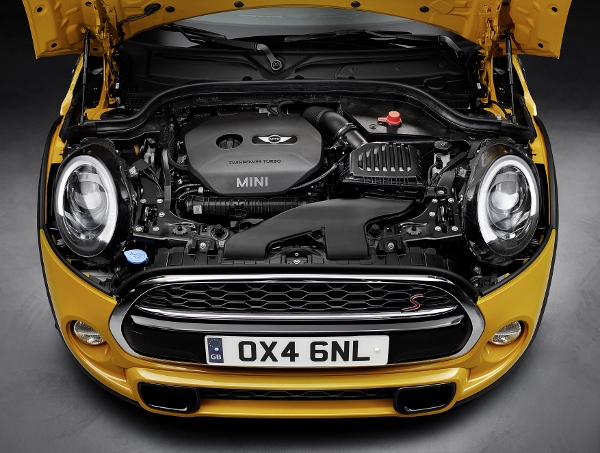 Test driving the Cooper S here, I felt that it still had that over-enthusiastic behaviour from before, always eager to spring off its wheels. It still has that hyperactive character, which can get a little bothersome, especially with a harder-than-expected braking force from a slight push on the pedal. But as you go along and get to know the car better, you start to get used to it and will be able to tame it.
The Mid (comfort) and Green (fuel saving) modes are when the car softens up and starts to get twitchy. Switch to Sport mode and the car toughens up – eliminating all jitter – giving stiffer steering and sharper handling. You start to feel the typical sporty drive that MINI is reputed for, but somehow it is not as raw as it used to be. Agility is there and it still has a go-kart handling nature, but slightly less than before, giving the impression that it has taken things down a notch as it matures. The ride is also refined with less noise in the cabin.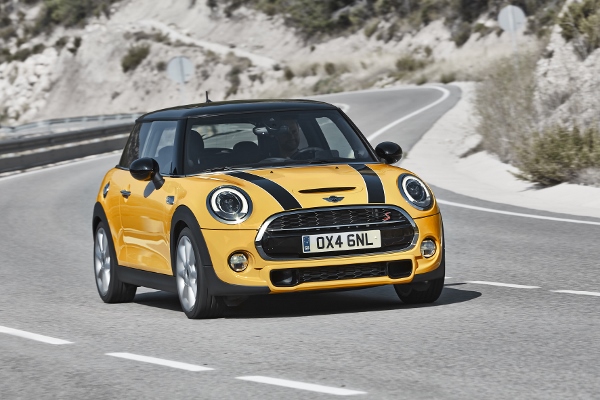 In Green mode, the car adopts a relaxed manner and engages measures such as reducing of the air-conditioning and decoupling of the drivetrain at speeds 50 to 160km/h once the accelerator pedal is released. This will enable the Cooper S to move along at idling engine speeds while consuming minimum fuel.
Through a six-speed automatic transmission, the Cooper S holds 192bhp and 280Nm, which will be sent through the front wheels to clock a zero to 100km/h time of 6.7 seconds (half second quicker from previously). The improved century sprint time can be attributed to its peak torque that kicks in from as low as 1,250rpm.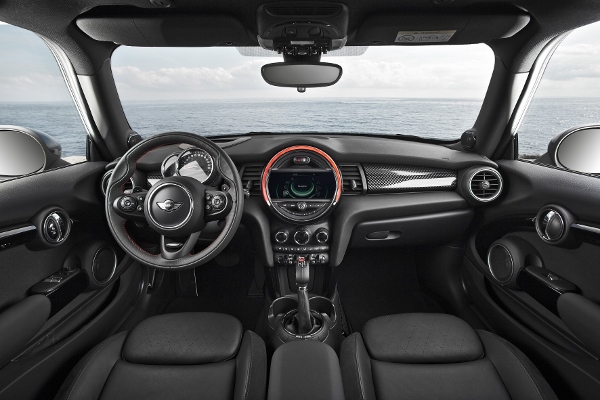 On first glance into the cabin, the first thing I noticed was the huge round meter in the centre console. It is still there, but instead of being the ultra-large speedometer it used to be, it now houses the infotainment screen and has a lighted ring that changes colour according to engine revs. If you are wondering where the speedometer went to, it has been conventionally placed in front of the driver with the tachometer and a pretty interesting fuel gauge which looks like it came out of some arcade game.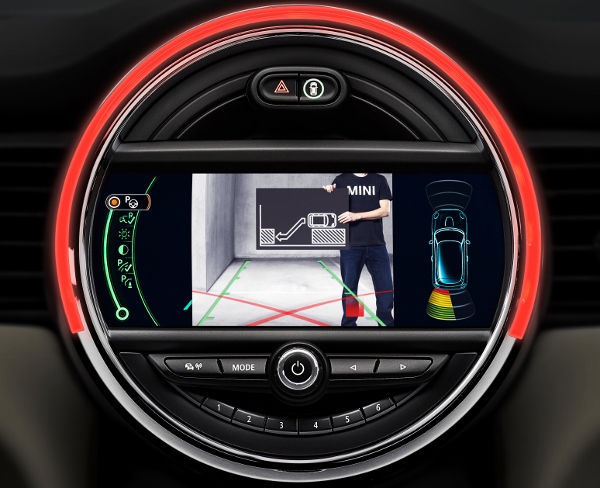 The ignition button is not exactly a button, but a flip switch placed next to the automatic engine start-stop button. The latter is part of the MINIMALISM technology, which is standard in the car and designed to enhance efficiency of the car by applying measures such as brake energy recuperation.
The back can take two adults, but if you want to store your bags or items, I would advise putting them in the boot instead. Reason being, the rear seats are quite deep in and I had some problems reaching in to retrieve them from behind the folded front seat.
Although it looks fairly similar to its predecessor from the outside – with slight exterior tweaks – the new MINI is renewed on the inside with its change of engines. This latest MINI is bigger than its second-generation predecessor, which was also bigger than the first generation MINI. Will this be a trend we will witness for future MINIs? Well, no matter how the MINI matures and grows, I believe its makers will always ensure that the essence of the icon will never disappear.
At A Glance
Engine: 1,998cc 16-valve inline-4 turbocharged
Transmission: Six-speed automatic
Performance: 192bhp/4,700-6,000rpm, 280Nm/1,250-4,750rpm, 0-100km/h 6.7 secs, top speed 233km/h
Price: $176,300 with COE
Test drive & Enquiries: MINI Habitat
Tel: 6473 3777
In a Nutshell
Plus: New engines
Minus: Still somewhat twitchy
Verdict: The new MINI has matured, but still retains its essence.
*This was first published in Wheels Asia.