I was looking forward to driving the new Mercedes-Benz flagship S-Class after reading about it and all the latest technological functions it holds. An article by Forbes was titled "2014 Mercedes-Benz S-Class Overwhelms With Innovation" and after taking it out overnight I cannot agree more. This luxury sedan is an absolute showcase of engineering capabilities and sophistication. You know how we often see those extremely advanced cars in movies like James Bond and Batman? I really am convinced that one day – especially at the rate that cars are being produced these days – we will actually be driving cars of that level.
Delivering a series of firsts, the new S-Class the first car to go without a single light bulb; depending completely on LED technology. In short, there are nearly 500 LEDs in the headlights, taillights and interior within the car. To add to that, the LED lighting is also intelligent, with its intensity reduced at night and also when the car is stationary at stop lights. Further enhancing visibility for the driver are the Adaptive Highbeam Assist Plus and Night View Assist Plus assistance systems.
This time, the new S-Class was developed as a long-wheelbase saloon first, before the short-wheelbase version was derived from it. Usually, it is the other way round. Driving and parking such a limousine around calls for extra caution, especially with Singapore's tight car parks, but the 360-degree all-round vision is a huge help. Plus, the sensors will warn you with its beeping if you get too close. Then again, there's always the Active Parking Assist.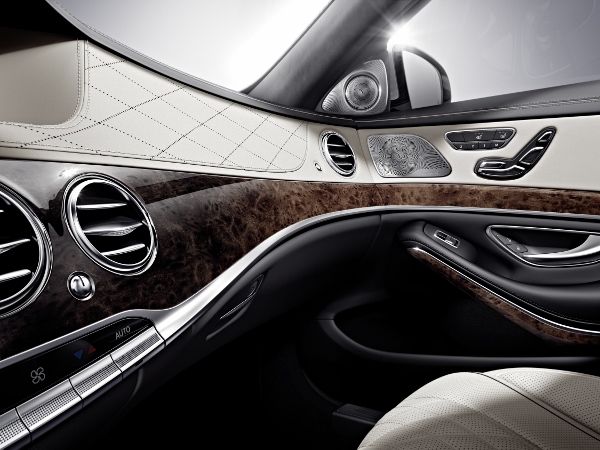 The new stereo camera and multi-stage radar sensors help to better warn the driver of any danger. For example, in yet another first, the new S-Class is able to detect bumps and unevenness of roads with the stereo camera, through this function called the Road Surface Scan. Working in tandem with the Magic Body Control which adjusts the suspension according to the humps on the road, you get a bump-free ride.
I can go on about the list of amazing technologies that the new S-Class has – accompanying the press release, price list and specifications sheet is a 13-pager on the Intelligent Drive features but I shall spare all the details. To sum it up, the level of safety and driver aid electronics is really high, to a point of almost overwhelming, in the S-Class.
Packed with an impressive host of technological features and functions, it was easy to get carried away and forget the drive, which is so smooth you feel like you're within a world of your own, away from whatever goes on outside.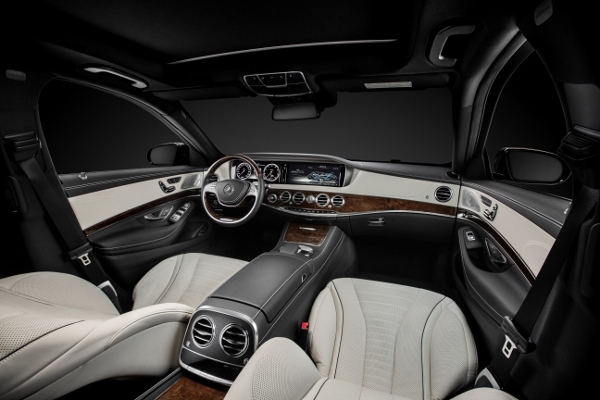 The new S-Class comes in a hybrid version (S400L Hybrid as test driven here), a petrol model (S500L) and a diesel variant (S350L BlueTEC). The 3.5-litre turbocharged V6 engine in the S400L Hybrid has an electric motor assist and you can drive it in electric mode, but that means having to be very frugal with your driving. For a car of its size, it is quick off its feet (up to 306bhp and 370Nm) when commanded but most of the time I rather enjoy the drive then take it smashing round corners at high speeds.
Comfort is a definite, to the extent that I rather be a passenger in the back seat and chauffeured around. There is more headroom in the cabin, with increased shoulder and elbow room in the front, as well as more shoulder and knee room in the back. I love the comfort of the seats, which have the option of having a massage function. Rear seats can also have a reclining function.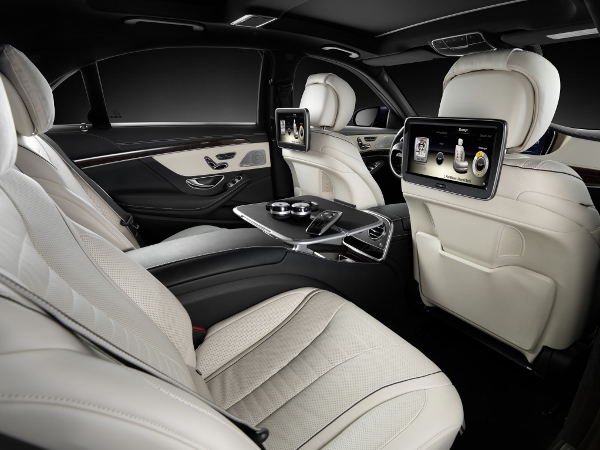 Standard equipment is very high, but do note that the Magic Body Control and 360-degree camera are only standard in the eight-cylinder S500L. These can be included at additional cost of course, which you can offset some with the $5,000 carbon rebate that the S400L Hybrid qualifies for. AMG kit anyone?
At A Glance
Engine: 3,498cc 24-valve turbocharged V6 with electric motor assist
Transmission: Seven-speed automatic
Performance: 306bhp/6,500rpm, 370Nm/3,500rpm, 0-100kmh 6.8 secs
Top Speed: 250km/h (electronically limited)
Price with COE:  $484,888 with COE and carbon rebate
Test drive & Enquiries: Cycle & Carriage
Tel: 6298 1818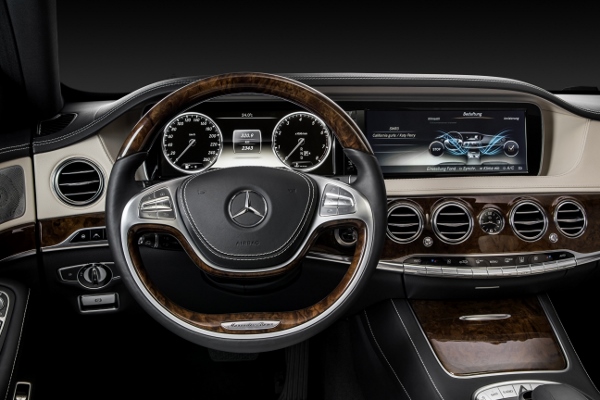 In a Nutshell
Plus: High on technology
Minus: A little too big for Singapore's tight roads and car parks
Verdict: Best to be chauffeured around in
*This was first published in Wheels Asia.