Photos by Adrian Wong
It isn't every day you get to drive a million-dollar car. Thus, when I had the chance to test drive the Bentley Flying Spur, I made sure I kept my day free and postponed all my appointments. It wasn't a brief run round the block but a proper day spent with the car, hence it is worth every minute of my attention! Together with Adrian the photographer, we spent a couple of hours shooting the car first.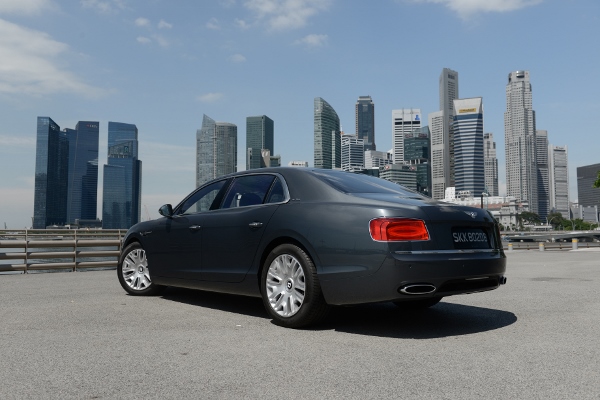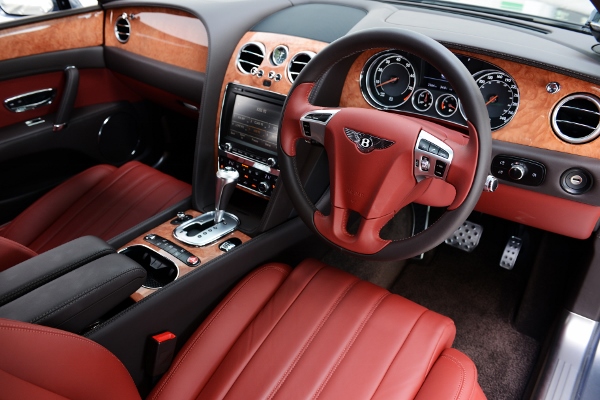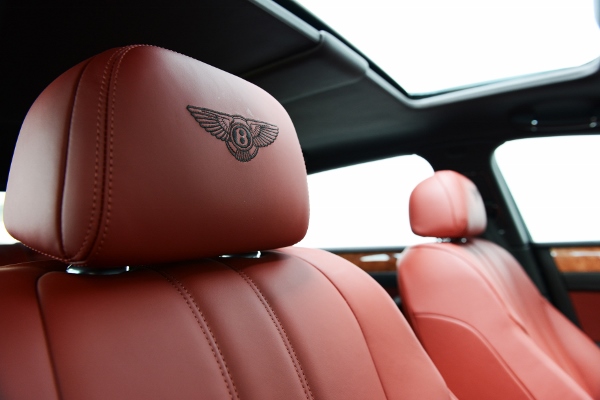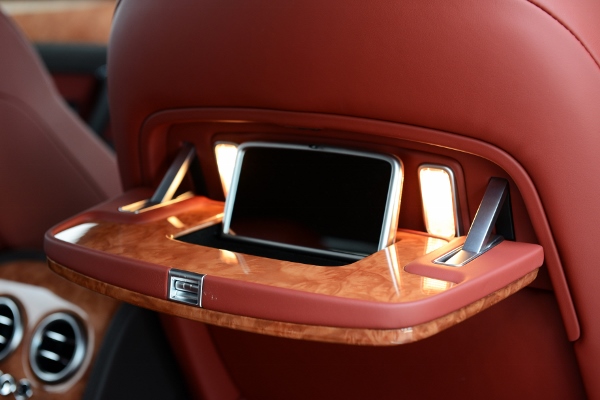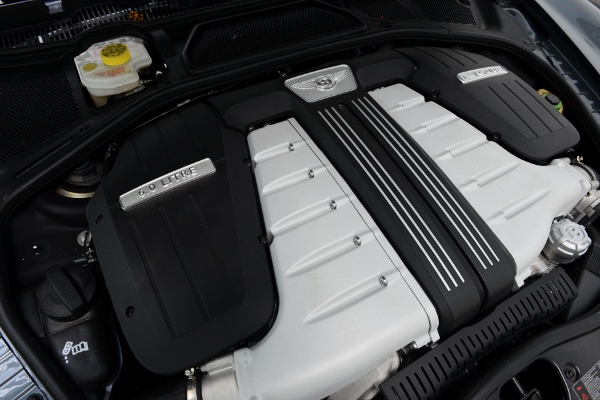 We wanted to give it a cityscape theme so we went into the city centre and at our shooting spot, there were a lot of tourists walking past, as well as many others jogging (at a crazy hour of 11.30am when the sun is merciless). Each time someone passes, we had to put the camera down. Some gave nods of approval, some commented on how magnificent the car is and some asked for a photo with it. In all its glory in the increasingly hot mid-afternoon sun, it was attracting more attention than we wanted but we gave big smiles, proud to claim 'temporary ownership'.
Once we were done with photos, I was off to spend quality time with the Flying Spur. Notice the 'Continental' has been dropped from its name and it is just known as the Flying Spur now. When this four-door W12 Flying Spur was launched last year, it became the most powerful Bentley ever. The six-litre twin turbo W12 engine, through its new quick-shifting ZF eight-speed transmission, offers you 616bhp (increase of 64bhp) at 6,000rpm and 800Nm (increase of 150Nm) at 2,000rpm.
This has been the sole engine for the Flying Spur – until the V8 500bhp twin turbo version was announced – and has gone through a complete engine management system upgrade to give better torque management, turbocharger control and driveability. It may look big, but the Flying Spur has shed 50kg and its power-to-weight ratio has improved 14 per cent over its predecessor. Zero to 100km/h takes just 4.6 seconds and it can hit a top speed of 322km/h.
The Bentley Flying Spur may seem like a luxury limousine that you should be driven around in, but the engineers have made it work to be driven and not be driven in. Permanently on all-wheel-drive, the Flying Spur is lithe for its mass and has a good hold on the road. Its 40:60 rear-biased torque split – which can go up to 85 per cent to the rear or 65 per cent to the front depending on traction and road conditions – gives it a solid cornering attitude with a slight frisk in its tail for a touch of playfulness to it.
The ride has been made more comfortable, in part due to the front and rear air springs made 10 and 13 percent softer, front and rear anti-roll bars are 13 and 15 percent less stiff, and bushings through the suspension about 25 per cent softer. No, the car is not becoming jelly-like; the torsional rigidity has been strengthened by four per cent.
No surprises in the cabin of the Bentley, with its expected level of refinement and luxury, as well as 600 new parts. Front and rear seats have been redesigned, featuring softer hide and trimmed in natural high-quality leather. The cabin is kept muted with a 40 per cent reduction in noise from before, thanks to a new exhaust system and full-length acoustical shielding.
Wi-Fi is available in the cabin so you can get work done or surf the internet, if you are not at the wheel. Passengers in the rear have their own Rear Seat Entertainment Suite and a touch-screen remote to control an extensive range of features from the back. Each seat comes with a 10″ screen, DVD player, SD card slot, USB port and wireless headphones to keep oneself entertained on the journey. The eight-channel eight-speaker audio system can be upgraded to a Naim for Bentley premium system.
Singapore is becoming hotter and hotter these days, so owners of the Flying Spur may want to take the option of having electrically-operated rear side blinds to keep the scorching sunrays out and also a nine-litre bottle cooler to keep chilled drinks.
The Flying Spur is a big car no doubt, stretching at 5.3 metres in length, but I did not encounter major parking headaches. Just avoid the old and tight multi-storey car parks, like the one at Textile Centre or Wisma Atria. I like driving the Flying Spur, but at the same time I would also like to be driven in it. Well, the crew at Crewe has come up with a balanced formula for the Flying Spur – to drive or be driven, either is just as good!
At A Glance
Engine: 5,998cc twin turbo W12
Transmission: Eight-speed automatic
Performance: 616bhp/6,000rpm, 800Nm/2,000rpm, 0-100kmh 4.6 secs
Top Speed: 322km/h
Price: $850,000 (without COE)
Test drive & Enquiries: Wearnes Automotive
Tel: 6378 2628
In a Nutshell
Plus: Quick for its size
Minus: Can't decide if I want to drive it or be driven in it
Verdict: Well, the Bentley Flying Spur is a balanced formula to drive and to be driven in as well.
*This was first published in Wheels Asia.