The older generation – I'm referring to my parents' era – seem to prefer sedans more to hatchbacks. My mum would refer to a hatchback as a car without a butt and she seemed to hold the perception that 'no butt' means less space. Hatchbacks have bloomed in popularity over the years though, with an influx of hot hatches and pocket rockets, and they do have a lot more space than people think. She is not entirely convinced yet, but some people just prefer their conventional four-door cars.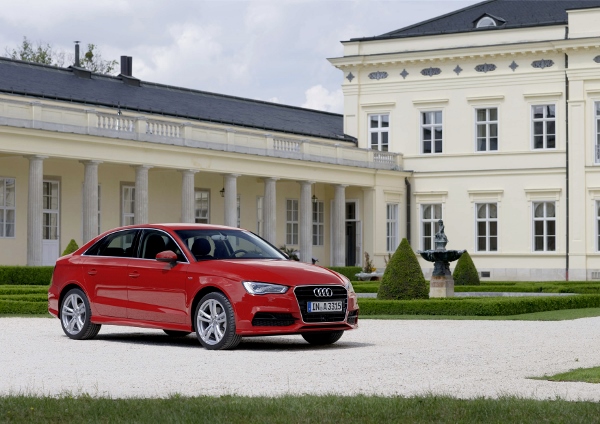 This is where Audi has identified an opportunity and hence entered a new market with their A3 sedan. Fitting in between the three-door hatchback and the five-door Sportback, the A3 sedan is the first time a saloon is offered in the A3 family, marking the German carmaker's foray into this compact luxury sports sedan segment. It also reinforces the A3 Cabriolet – to complete the set.
Making a grand entrance into the Category A of the COE, the A3 sedan meets the requirements with its 1.4-litre turbo engine of only 122bhp (below the 130bhp limit to be in Cat A). I find the A3 sedan the best looking of its range, but from the front, it's hard to distinguish it from the others as it has an identical front. Move to the side and you will notice the similar three-box shape of Audi sedans. From a distance, you may think it's the A4 at a glance.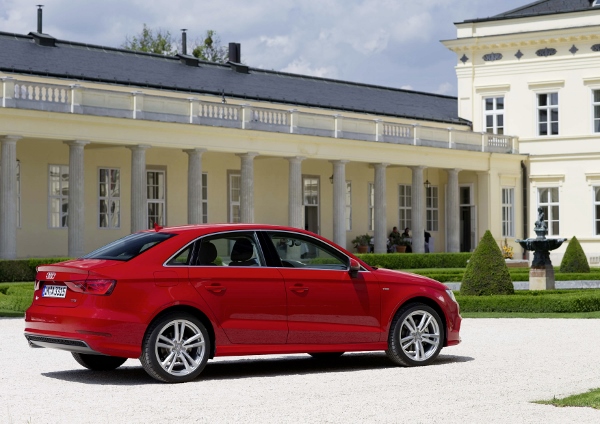 Derived from the same platform as its Sportback sibling, the A3 Sedan has the same drivetrain but not a single panel was shared from it, to give it a unique identity. The A3 Sedan runs 4.46 metres long and 1.80 metres wide, 146mm longer and 11mm wider than the Sportback, thus having slightly more rear legroom and 45 litres more of boot space (not when the rear seats are folded down though).
The A3 sedan can pack 425 litres in its boot versus 380 litres of the Sportback, but when you fold the rear seats, it only gives up to 880 litres compared to the Sportback's 1,220 litres. This is one reason why people hold the mindset that sedans have more boot space. The A3 Sedan is 9mm lower than the Sportback too, thus having a lower roofline so watch your head when you get out in and out of the back.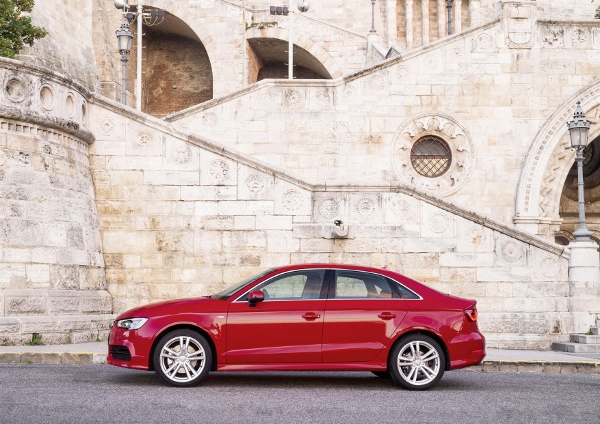 But its lightweight philosophy has resulted in a curb weight of only 1,250 kg, due to things hot-shaped steel parts and aluminium used in the car. The lightweight chassis makes the car very nimble and helps its acceleration pace with 200Nm of torque that kicks in from as early as 1,400 to 4,000rpm. Matched with the 7-speed S tronic dual-clutch, the A3 Sedan handles like a compact hatch but with the quietness and comfort levels of an executive saloon. It also takes the bends pretty well.
The cabin is the same as the A3 Sportback, with the pop-up high-resolution 7-inch display screen in the dash and round aircon vents. You can choose between two trim levels – Ambiente and Ambiente Plus. Features such as the usual MMI system, cruise control, rear parking aid, automatic air-conditioning are standard, but for $15,000 more, the Ambiente Plus package comes with keyless access, bigger rims, Audi Drive Select and MMI Navigation Plus which allows Bluetooth connectivity for telephony, music and email.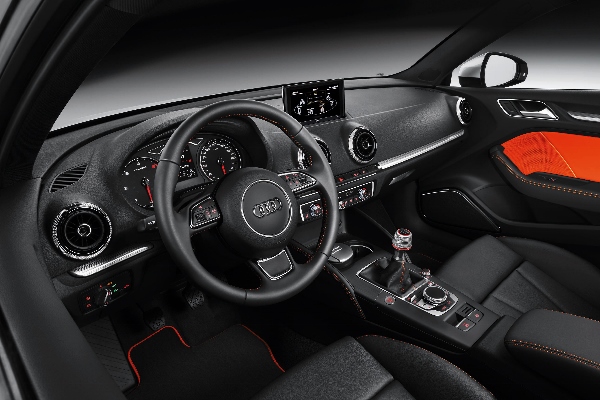 There is an S3 Sedan for those who crave for the sizzling sport performance of Audi's S range. Basically an A3 Sedan on steroids, the S3 Sedan is powered by the same 2-litre turbocharged engine of the new Volkswagen Golf R, putting out 280bhp at a maximum. Like all typical Audi S Line cars, it has a lowered and stiffened suspension.
Let's leave that for another outing. Meanwhile, for such a sweet deal in Category A, the A3 Sedan makes an irresistible proposition for you to downsize.
At A Glance
Engine: 1,395cc turbocharged
Transmission: 7-speed S tronic dual-clutch
Performance: 122bhp/5,000-6,000rpm, 200Nm/1,400-4,000rpm, 0-100km/h 9.3 secs, top speed 211km/h
Price: $160,550 before COE
Test drive & Enquiries: Premium Automobiles
Tel: 6836 2223
In a Nutshell
Plus: Lightweight, quiet, comfortable
Minus: Electronic driver seat would be nice
Verdict: For such a sweet deal in Category A, the A3 Sedan makes an irresistible proposition for you to downsize.
*This was first published by Wheels Asia.