Formula 1 is such a spectacular event and the SingTel Singapore Grand Prix is held in the very heart of our city, entirely run at night under bright lights. The Formula 1 SingTel Singapore Grand Prix has been held for five years already – this year being its sixth edition. Yet, it is not surprising that many people out there do not know what Formula 1 is, or that Singapore plays host to a grandeur event.
Hence, this year, in the lead-up to the race, promoter Singapore GP has planned the 'Rev Up Singapore!' campaign which includes a series of activities to share the Formula 1 spirit throughout the island. These activities include a Thursday Pit Lane Walk, free preview screenings of RUSH the movie, a Rev Up Singapore! Motorsports Carnival at ITE College Central, a Corporate Give-Back Scheme, FORMULA 1.101 Technology Talks for tertiary institutions, and the Singapore GP School Visit which will reach out to over 14,000 secondary school students.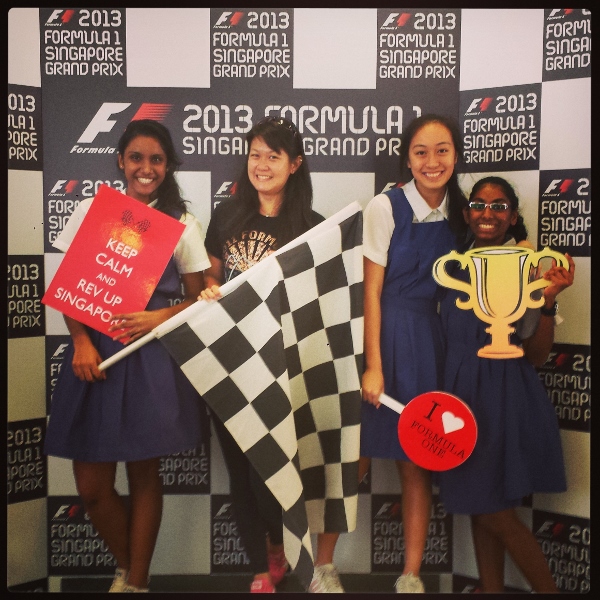 Over the last three years, I've been visiting schools and giving motorsports-related talks. For example, I was the F1 in Schools Singapore national ambassador last year and through that, I gave talks on motorsports and what different types of motorsports there are in the world and in Singapore. I also had other opportunities to give career talks and photography workshops to individual classes.
This year, I've been really fortunate to be given the opportunity to be part of the Singapore GP School Visit, as the speaker for the school talks. Together with the team from Singapore GP, we made our rounds to 15 secondary schools in total, bringing literally bringing Formula 1 to the students. 
I would start off with an educational talk about Formula 1 and the Singapore Grand Prix, giving them insights into the world of motor racing at its pinnacle. Topics I covered in my talk include how a car is built around a Formula One driver, interesting facts about Formula One and the Singapore night race. Packed with lots of videos and interesting visuals, students learn about the motorsport through a highly entertaining way.
There was also a Q&A session after the talk with opportunities for students to win attractive prizes such as an exclusive behind-the-scenes tour of the Marina Bay street circuit.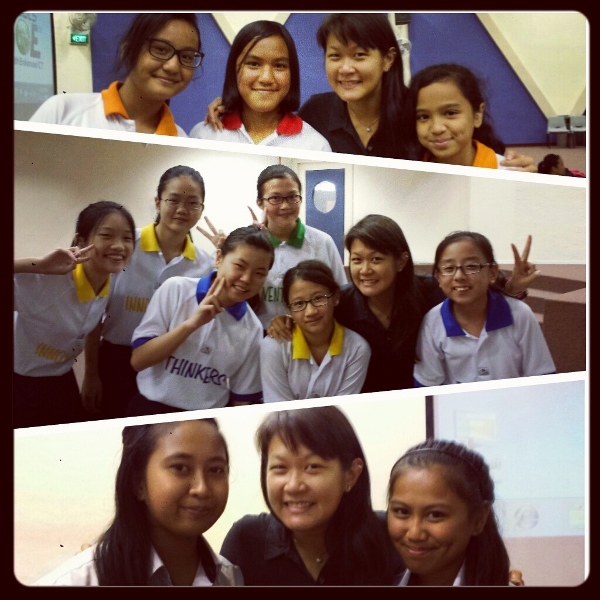 Literally bringing Formula 1 to their doorsteps, there was a mini carnival set up for them after the talk. They got to experience interactive game stations and a photography exhibition right in the comfort of their own school. Students could also take part in fun speed-themed games such as racing in a Singapore GP simulator, ace a test of reflex around the Marina Bay Street Circuit, and complete a puzzle in the fastest time possible. We even had a podium and driver standees for them to take fun photos.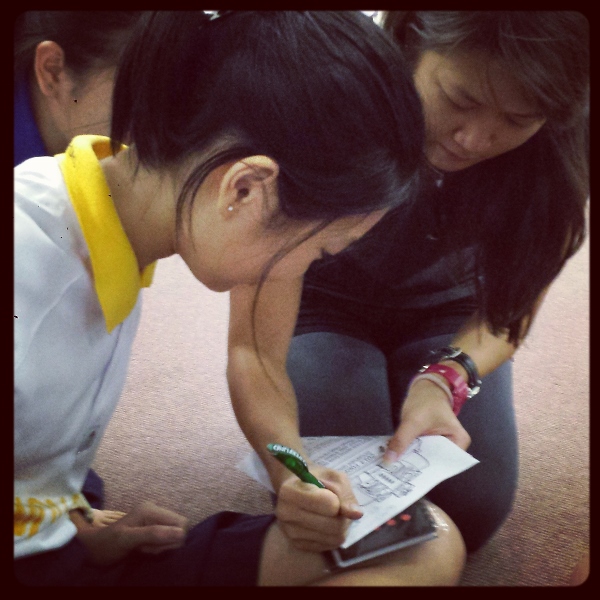 It is not surprising to see that many of these students have no inkling what Formula One or motorsports is. That makes things more challenging for me, as I have to introduce the sport to them in a fun and interesting way so that even if they don't remember any of the drivers' names at the end of the talk, at least they will know that Formula 1 exists and that Singapore is hosting the only Formula 1 night race.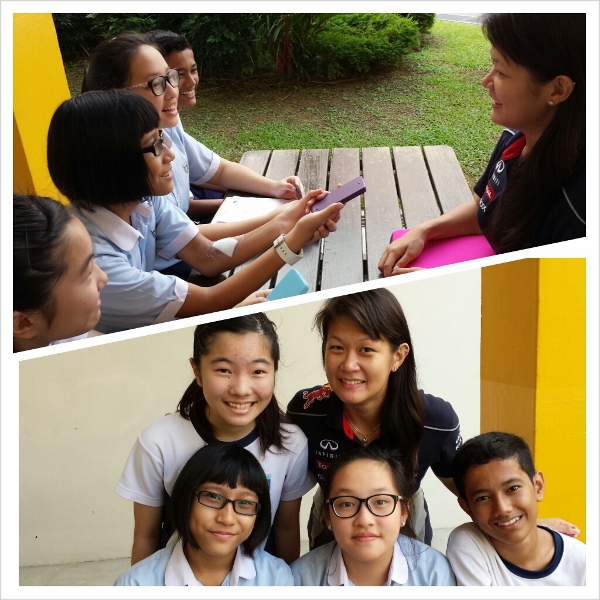 There was something nostalgic about being in these school halls for their assembly, listening to them say the pledge, sing the national anthem or the school song. Another interesting observation was the different methods of discipline each school has. It reminded me a lot of my schooling days, though one huge difference is the use of mobile phones. I used to sneak my handphone around in school!
I was impressed with some of the questions that the students asked. Although they are only in secondary school (aged 13 to 16), they asked pretty technical questions and some were genuinely keen to find out more about the sport or how they could get involved in the sport.  For example, there were girls asking about the ground clearance of F1 cars, and other questions like how many pit stops or how many sets of tyres are needed per race.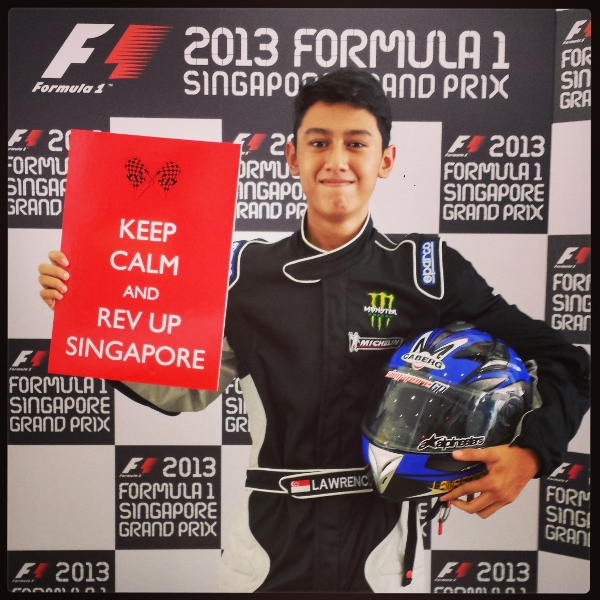 There were cheeky questions too, like how to become a grid girl, and there were naughty students who just wanted to intentionally make it hard for me by challenging me with questions like, "Please explain to me in detail why the Red Bull Racing car is more superior in aerodynamics compared to the Ferrari. Details." I told him jokingly that I would get Adrian Newey to drop him an email (yeah right…)! The key is to remain patient and just keep smiling!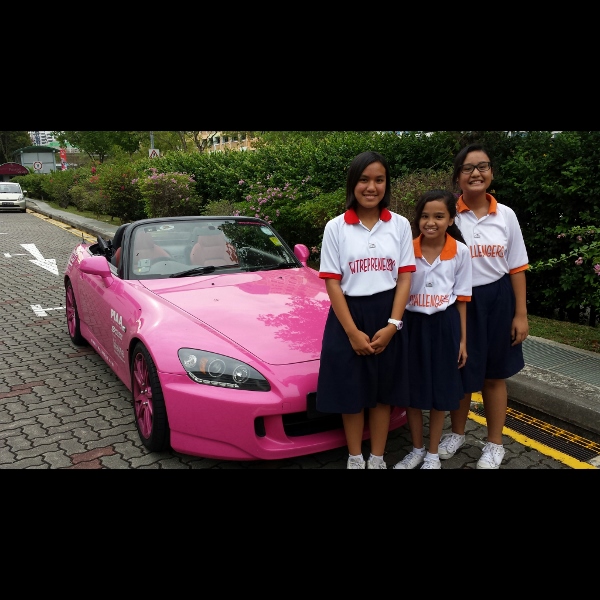 Of course, the loudest screams received when I told them that Big Bang and Justin Bieber were coming to perform at the Singapore Grand Prix this year. It was also to educate them that Formula 1 is not just a sporting event, but it is also about entertainment and lifestyle. The Formula 1 ticket includes access to these concerts.
I do hope that I can continue to make these school visits with Singapore GP and give these educational talks. Hopefully, next year we can take this to more schools! It is good to let the young know that Singapore is hosting such a big global event, held at night in the heart of our city!
The 15 secondary schools we visited this year included:
1) Ngee Ann Secondary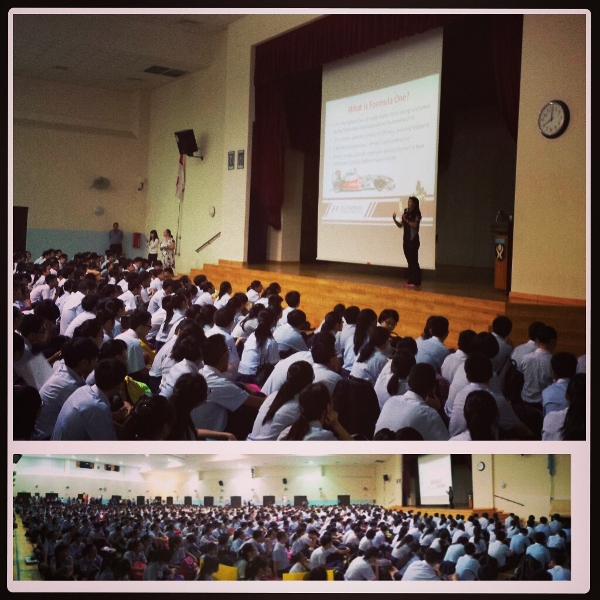 2) Woodlands Secondary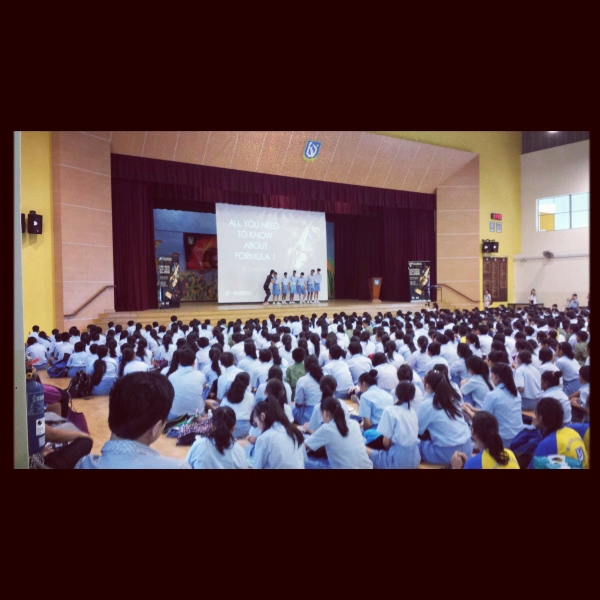 3) Coral Secondary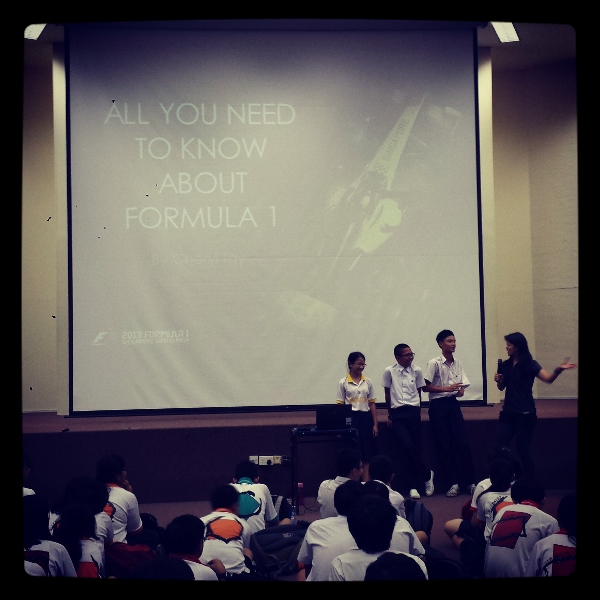 4) Ping Yi Secondary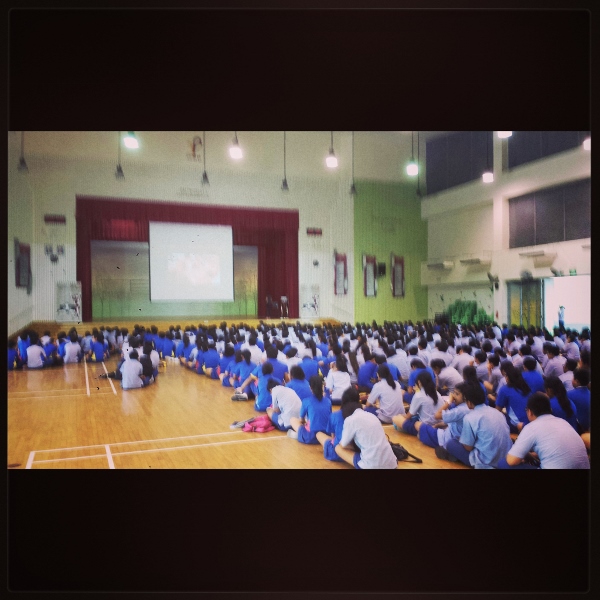 5) CHIJ Secondary (Toa Payoh)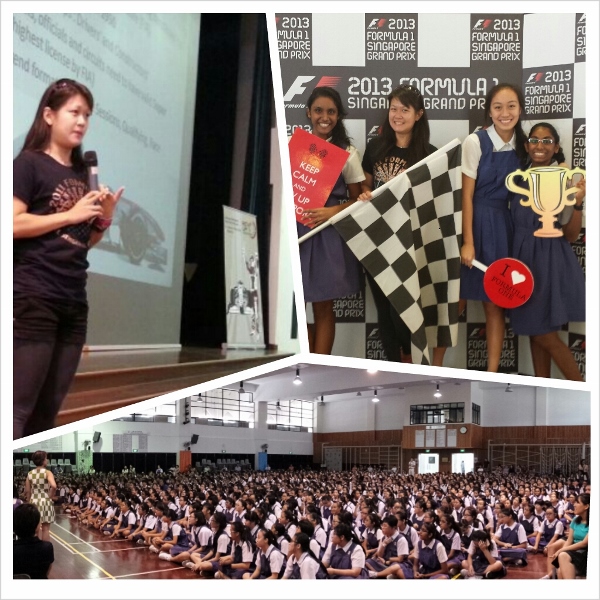 6) Boon Lay Secondary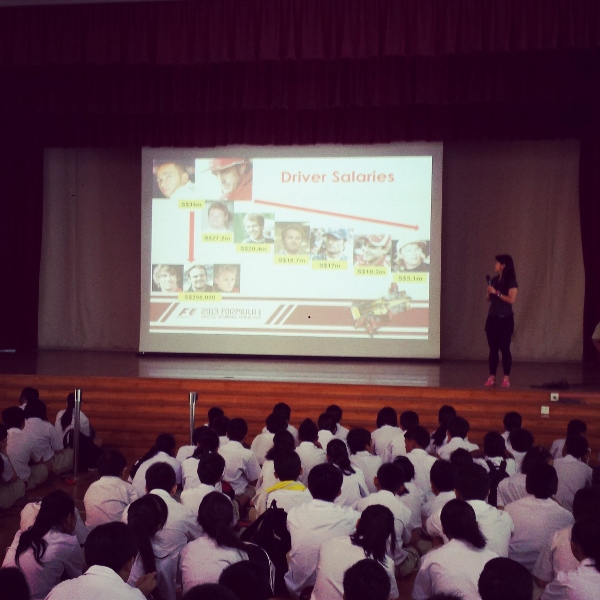 7) North View Secondary 
8) Outram Secondary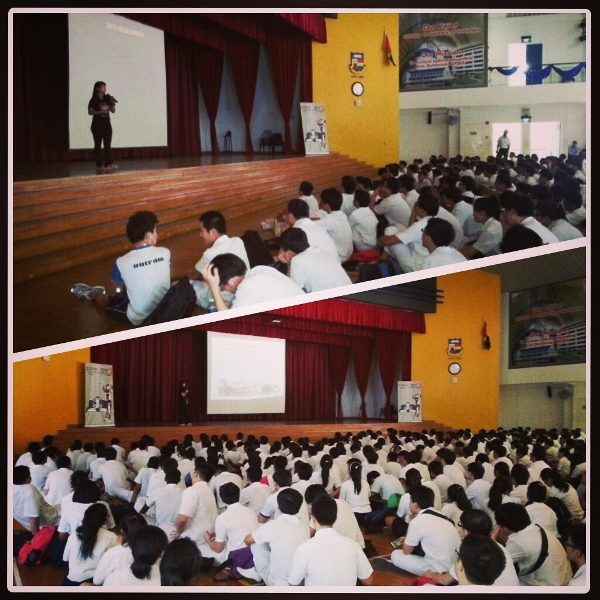 9) Yuhua Secondary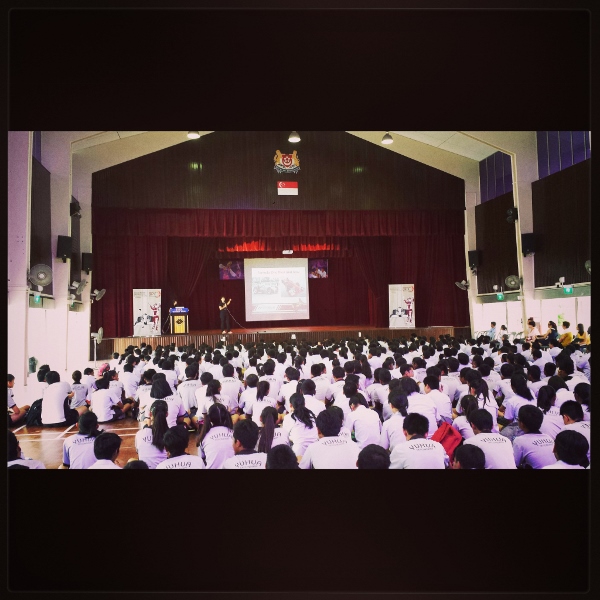 10) Dunman Secondary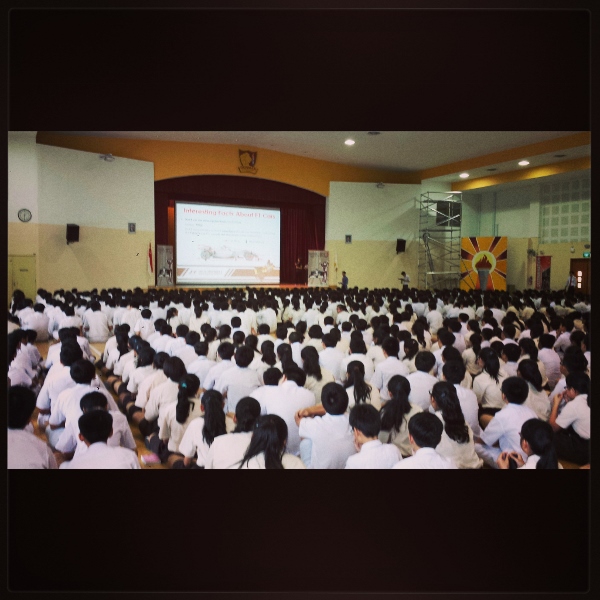 11) Pei Hwa Secondary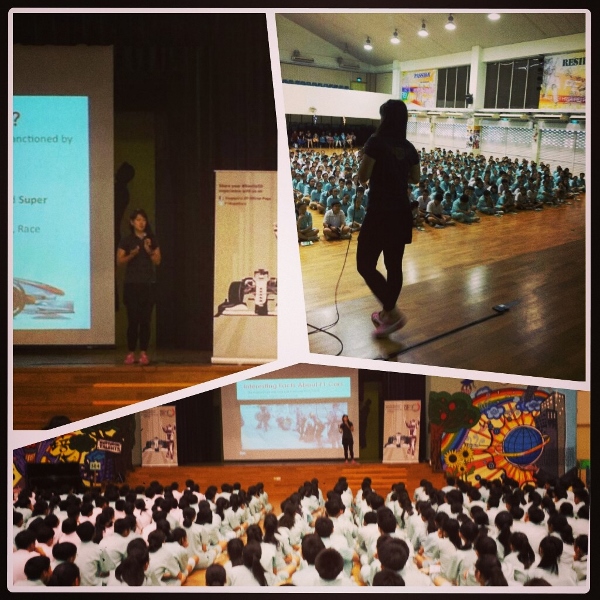 12) Montfort Secondary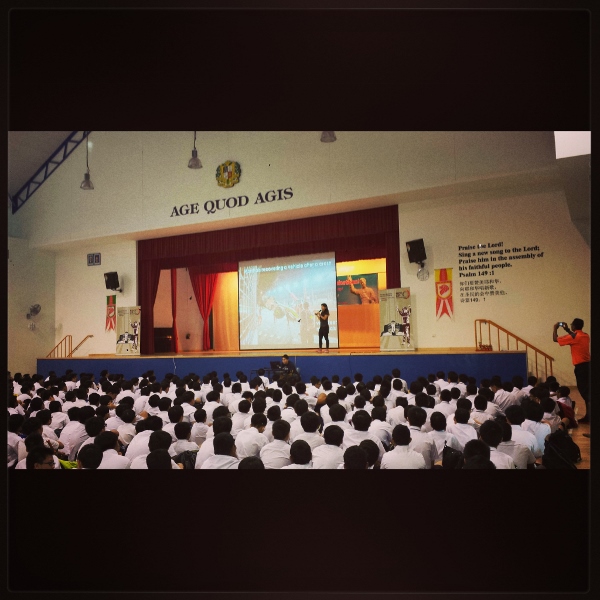 13) Crescent Girls' Secondary
14) Northbrooks Secondary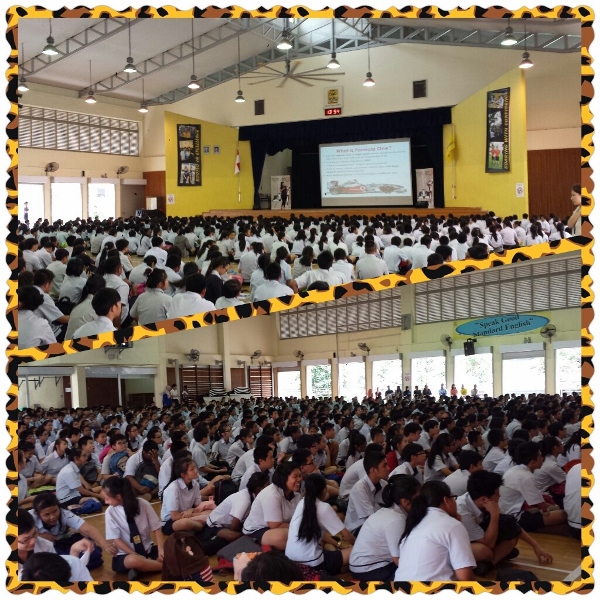 15) Bedok Town Secondary