Coming from a humble background, Radeem Rahman, 26, did not want to ask his parents for money to train at Evolve MMA back then. He had just completed his National Service and he was adamant on joining Evolve to chase his dream of becoming a professional fighter. The fees were not cheap – over S$3,000 for a year – and Rahman could not afford it. His father was drawing a modest salary as a warehouse assistant and his mother was a housewife to take care of his three younger siblings who are still schooling.
[Read the full interview I did with Radeem on Yahoo! here.]
The love for MMA and the desire to train at Evolve was so strong that he took on several odd jobs just to save up for the fees. For four months, he worked as despatch and cook for Canadian Pizza, as well as served at Delifrance in the day, while working the 12-hour night shift as a security guard for a Magnolia milk factory. He was also getting very little sleep, ending the night security shift at 9am and having to report work at 11am next. There was only one rest day a week and it was tough but he was determined.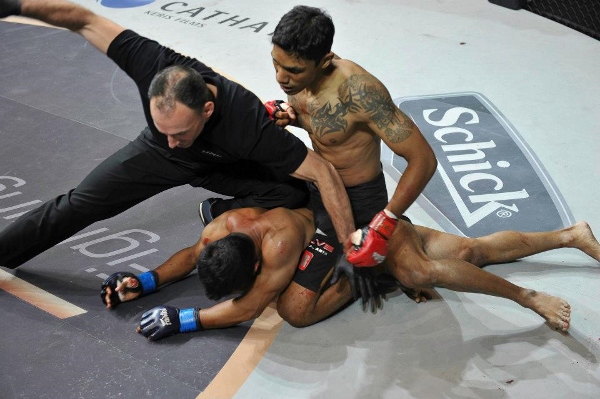 After he managed to earn enough money, Radeem took on a full-time job as a technical assistant at Anglo-Chinese Singapore (ACS) Primary School and started training at Evolve's PoMo branch every day. He was so dedicated that he would even go running on weekends before training.
Growing up, he took up taekwondo in primary school and learnt boxing at a community centre during his ITE days. Other than that, he would watch a lot of fight videos and DVDs, and practise shadow boxing on his own at home. Always having the intention to fight in Muay Thai, an opportunity came when Evolve asked if he would like to fight in Thailand. Just when his membership was expiring, Chatri Sityodtong, founder of Evolve, gave him an offer he could not refuse – to work for Evolve as operations and assistant instructor, while training for free and earning a spot on the prestigious Evolve Fight Team.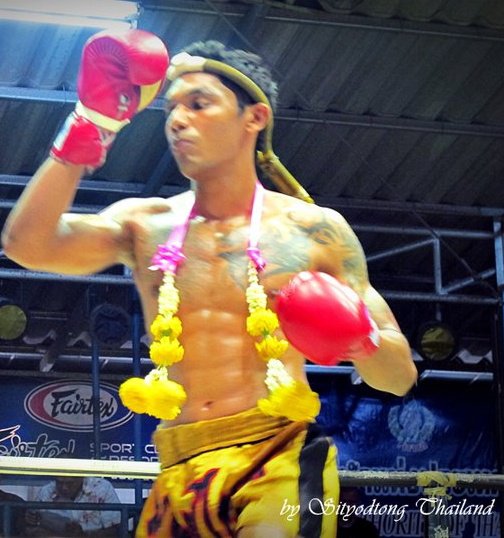 So he did and he became the first Singaporean to step into the ONE FC cage in September 2011 when he beat Susovan Ghosh of India in the first round. His next fight in ONE FC was scheduled for October 2012 but he had to pull out of that at the last minute when he injured his little finger two weeks before it. After that, he tore his ACL in December and had to undergo surgery in March last year. The rest of 2013 was spent in recovery and rehab, as well as tying the knot with his girlfriend of five years. Finally, he is back and ready to fight – catch him against bantamweight Raymond Tan of Malaysia on 30 May at the Singapore Indoor Stadium.