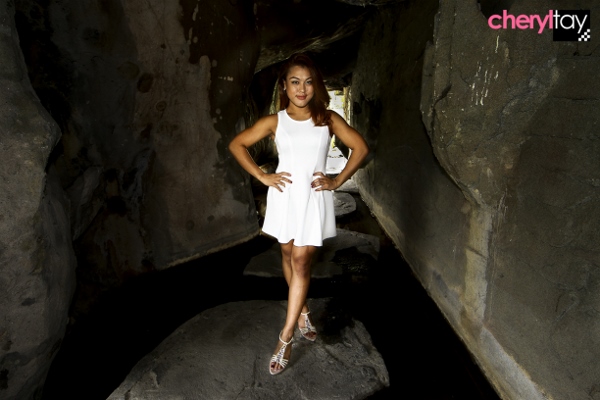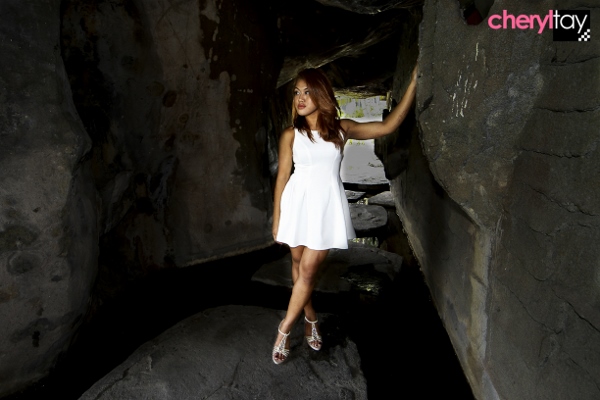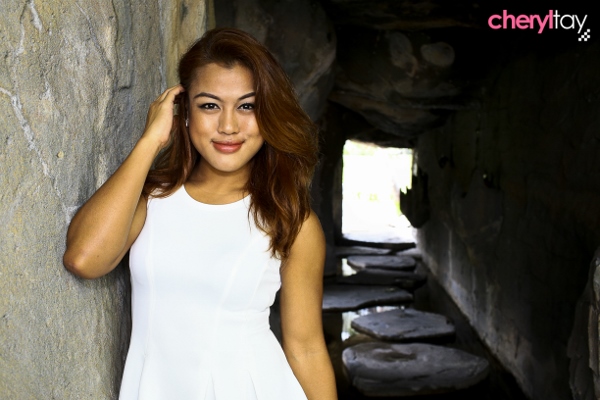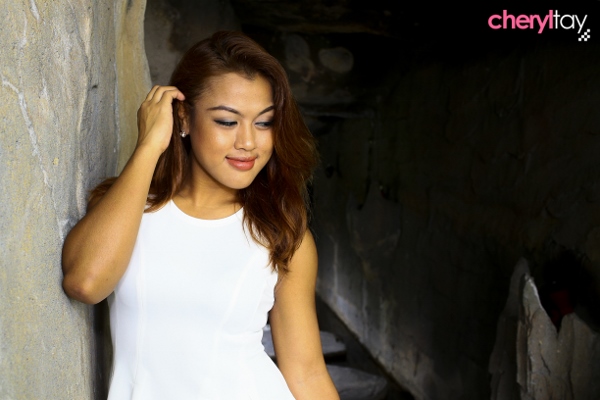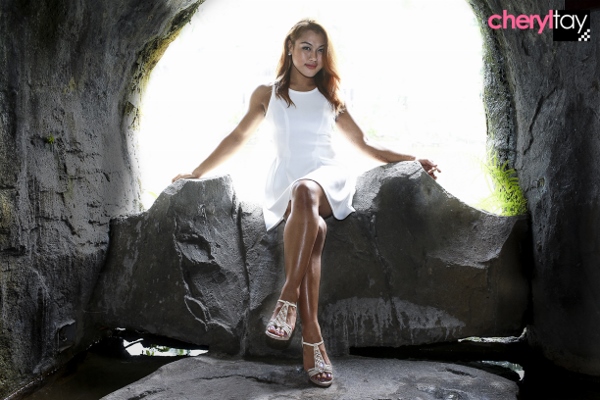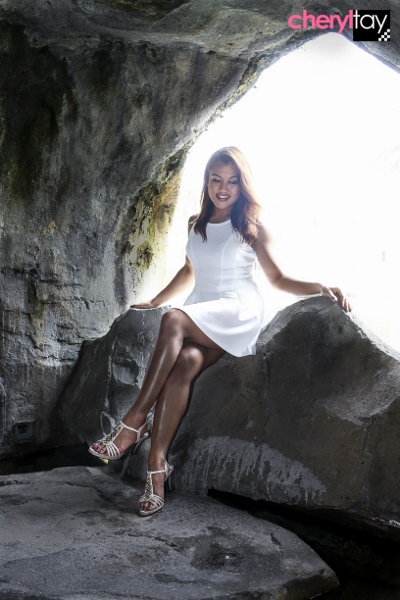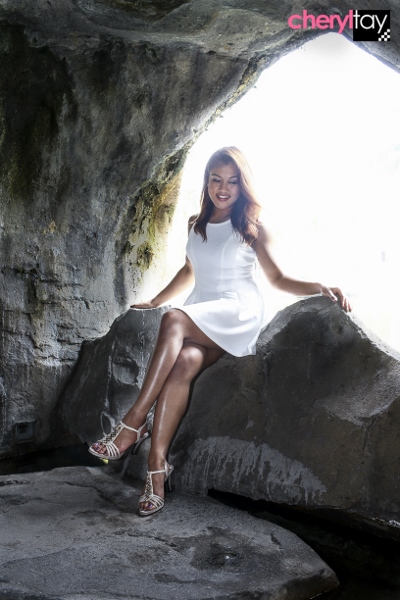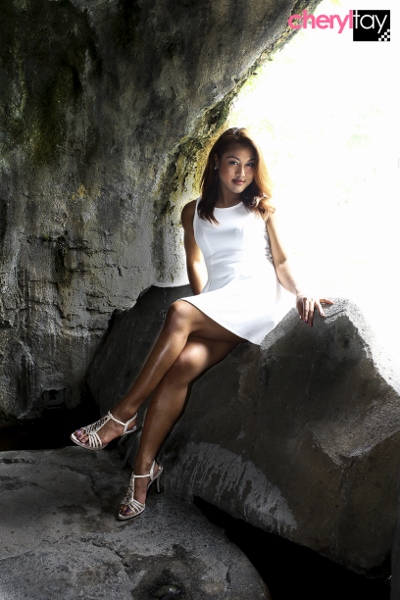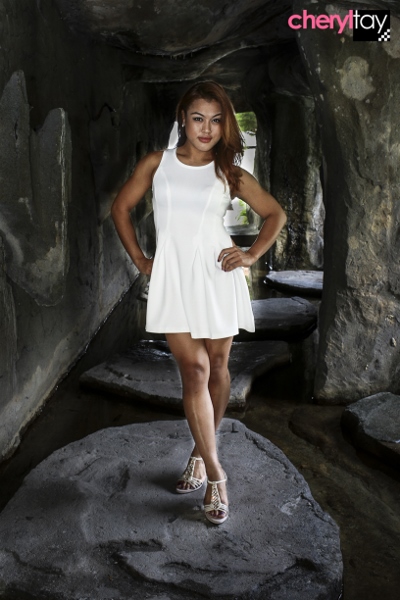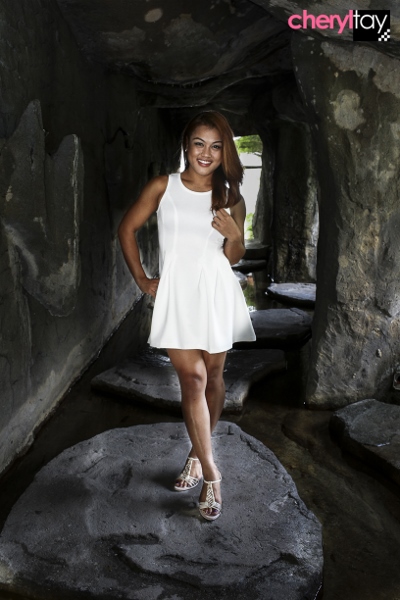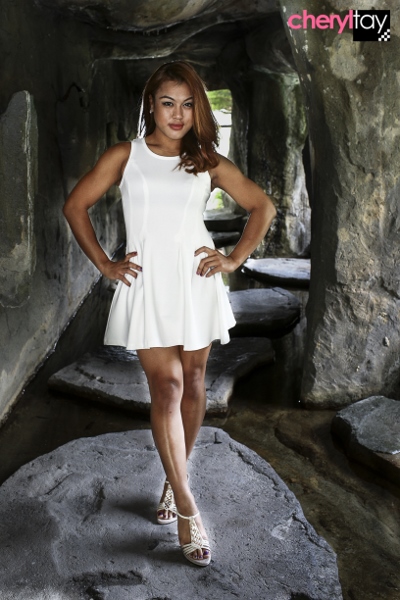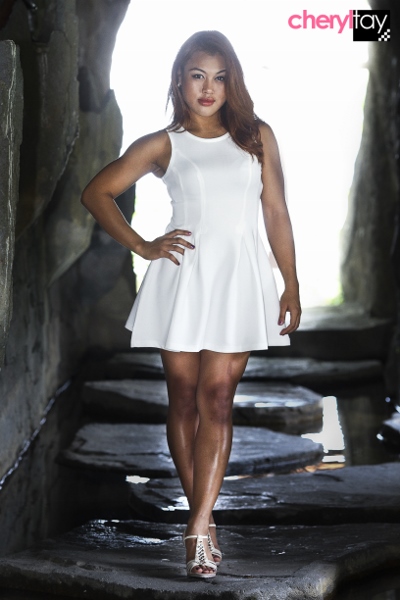 Typically, my advice is to avoid approaching any fighters during the 24-hour window before the weigh-in. At this point, they are either grumpy, sleepy or angsty and probably not a lot of fun due to the lack of food and water – well, except for one.
She was in a pretty white dress in full make-up, complete with high heels, striking up poses in a man-made cave with me.
Just like a model – but wait, this was no fashion photoshoot.
This girl is legit – after all, Ann Osman is the highest-profiled female mixed martial artist in Asia.
She had the biggest fight of her life coming up in two days at ONE FC: ROAR OF TIGERS, but there was not a sign of pressure from her, as she twirled her hair and arched her fit, toned body easily into flattering poses.
"Any modelling experience before?" I had to ask.
"No way man, not at all!" she laughed.
Weight cutting can be quite a painful process, she shared with me, but she doesn't see why it has to be taken negatively. Keeping positive is her mantra in life and from the way she prances around cheerily, you would never have guessed that she still had a number of kilos to cut.
Making it through as she always does, she got the crowd at the packed out Stadium Putra roaring to their feet when she locked Aya Saeid Saber down with her strong thighs and worked the ground and pound with vicious punches and elbows to take her first win on home ground.
That was also the first victory for Malaysia that night and the spirited fighter did a dance around the cage in joy before grooving to the beat of the music in celebration.
Keep your eyes on for this fighting chick – she has the entire package of looks, skills and personality, capturing hearts of fans in and out of the cage, and may well be the first ONE FC female world champion one day.