I recall how the Mitsubishi Lancer GLX was the top-selling car model in 2007 in Singapore, during a time where Japanese and Korean cars ruled the charts, and the Certificate of Entitlement (COE) dropped to as low as S$2. Cars were way more affordable than they are presently and the four-door Lancer 1.6 GLX sedan was a popular choice with its value-for-money package.
My first car happened to be this exact Lancer CS3 and for its price (about $50,000 back then), it really was a deal hard to resist – it is enough for a family of four, maybe five, and boot space was decent. Fuel consumption was also good. No frills, no fanciful touches, just pure functionality – coupled with the price, it proved to be a strong formula.
In those days, the Japanese and Korean mass market cars were doing well. Think Toyota Vios, Honda Civic, Mazda 3 – there were so many on the roads of Singapore. Fast forward five years and the tables have turned on these Asian makes, with the Continental brands like BMW, Volkswagen and Audi crowding into Category A (1,600cc and below). For example, back in 2008, carmakers like Mercedes-Benz, BMW, Audi and Volvo were not even in existence in Category A.
Overall, the car market in Singapore has gone on an upmarket trend with carmakers like BMW, Mercedes-Benz, Volkswagen and Audi in the top five these few years. Toyota has ranked in the top five too, but it includes their premium brand Lexus. Clearly, bread-and-butter cars have had to make way for luxury cars, a consequence of the rising COE prices. 
The drastic drop in COE supply has inevitably led to high COE prices, making Continental cars seem more worthwhile. Also, the huge depreciation of the Euro has resulted in lower costs of the Continental cars.
Ron Lim, general manager for sales and marketing at Tan Chong Motor Sales (local authorised distributor for Nissan in Singapore) said, "In terms of market share, we have definitely seen the Continental makes making a huge leap over the last five years. For reference, the market share of Continental makes in Category A in 2006 was only six per cent, but for the first nine months of 2013, this share has grown to 77 per cent!"
Mr Lim was quick to add though, that in absolute numbers the six per cent market share in 2006 translated to about 3,300 units while the 77 per cent market share of today translates to just 5,500 units. In conclusion, the market share of the Continental makes may have grown significantly, but in absolute numbers the growth is not as significant.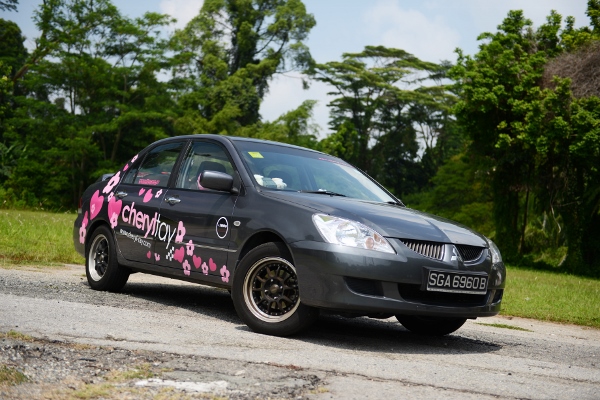 In an attempt to help the Japanese and Korean brands, there will be a change implemented for Category A next February. Basically, to qualify for Category A, cars need to be up to 1,600cc with an engine output less than 97kW (130bhp). The move is in favour of the Japanese and Korean brands, as most of the car models being reclassified to Category B would be from the Continental makes.
Freeing up some of the space in Category A, this means an opportunity for Japanese and Korean makes to bring in more models. It also helps that the bar has been raised for mass market cars as more and more advanced features are being offered as standard. That was one way to fight the competition against the premium cars. For example, the Nissan Sylphy launched in March this year came with LED-accented headlamps, a first for a mass market sedan.
Current market conditions make it tough for car ownership, with a cut in COE supply and stricter car loan requirements. Will we ever return to the days of bread-and-butter cars topping the charts again?