It's just past the halfway point of the Fit for Fashion 2 season and things are really heating up for the remaining contestants. After six grueling weeks of various challenges, there are only seven contestants left.
Here's a quick recap:
Episode 1 – Mikey was eliminated
Contestants are put up at the beautiful Bintan Lagoon Resort, but are quickly shown to their first physical challenge where they had to climb a rope net on a 60ft bridge with water below, while smashing excuses (printing on signboards) along the way. The Red Team – consisting of Anthony, Attila, Jess, VickI, Kyle, Cika and Deena –emerged winners.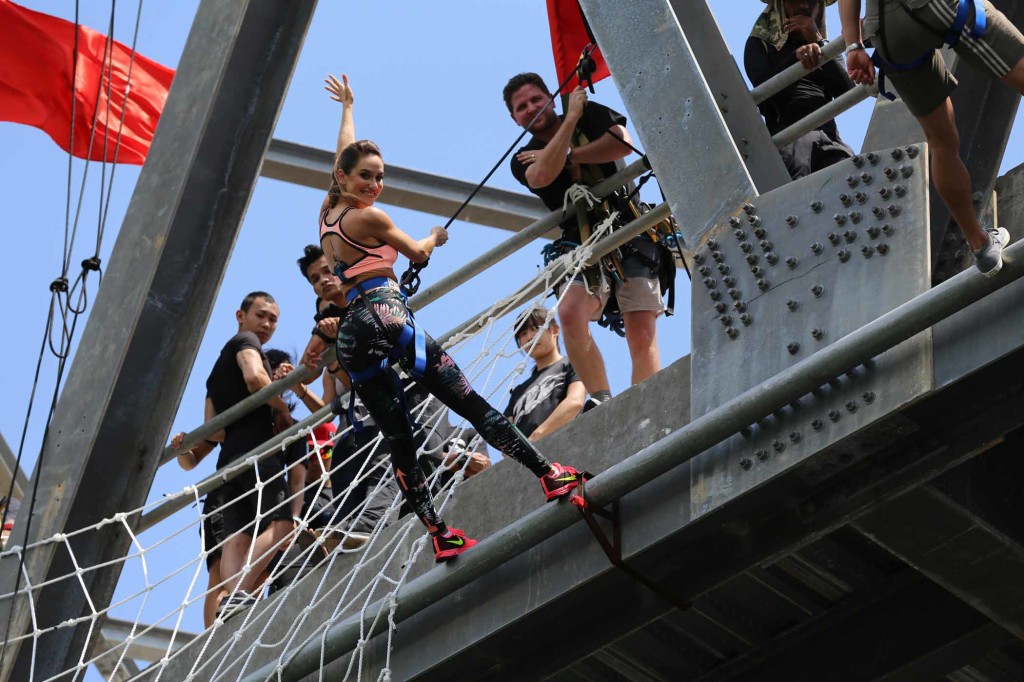 The Red Team then decided to go first for the fashion challenge, which allowed the Yellow Team to observe first and eventually win. In this challenge, contestants were to strike a pose while suspended in the air in formal evening-wear.
At the chopping board, it came down to Mikey and Vicki. Mikey was sent home.
Episode 2 – Anthony was eliminated
Along a 1,000ft pier, contestants had to complete various obstacles such as running across balance beams to walking the plank to hurling themselves against cargo nets.
The Red Team consisted of Vladimir, Jess, Sam, Vicki, Cika, Deena and Lookpong, whilst the Yellow Team had Jackie, Anthony, Attila, Marlon, Kyle and Katherine.
To get to the finish line – a small fishing hut out in the middle of the sea – teams were split into boats of three and they had to row against the strong currents to get there.
This was where a lot of tension was witnessed, as people got tired and were rowing in the wrong direction. In the Yellow Team, Anthony didn't step up as the leader and Jackie was tired of going in circles so she took initiative and traded places within her boat so she could lead the team to victory. Jackie was thus named Most Valuable Player for this week.
Katherine and Anthony ended up in the bottom two, with Anthony going home.
Episode 3 – Vicki and Catherine were eliminated
This was a shocking episode with two contestants being eliminated! In the physical challenge, team were split again – Kyle, Attila, Jess, Deena, Jackie and Vicki in the Yellow Team and Vladimir, Marlon, Sam, Katherine, Lookpong and Cika in the Red Team.
Both teams had to work to gather all the provisions they need and paddle a sampan out to their kelong to finish. The team that reached their kelong last must stay the night there with only durians and water. The Yellow Team lost and they as the hours dragged on they had to eliminate one of the own, thus it was voted that Vicki was to go.
In the fashion challenge, contestants were given a colour that has three emotions associated with it and they chose the emotion they want to portray. Dressed in Indian-themed outfits, they also had to deal with the splashing of colour bombs as the camera clicks. This became hard for some of them as they couldn't help blinking or reacting when the colour bombs hit them, thus ruining the moment to be captured. Here, Katherine was eliminated.
Episode 4 – Attila and Lookpong were eliminated
Remaining contestants are now split into five teams of two: Kyle and Lookpong, Jackie and Marlon, Deena and Vladimir, Attila and Cika, as well as Sam and Jess.
For the fitness challenge, all five pairs start from the centre – a makeshift volcano on water – and they had to walk across wooden platforms in the water, swim out to adjacent platforms and perform exercises to collect the letters F, I, R and E. The winning team is the one that collects all four letters first to "ignite the volcano".  Kyle and Lookpong struggled and couldn't finish this challenge.
Over on the fashion challenge, the five teams had to create their own film. They have to write their own scripts, direct it themselves and perform it. While Jackie and Marlon impressed much with their acting skills, other pairs were terrible.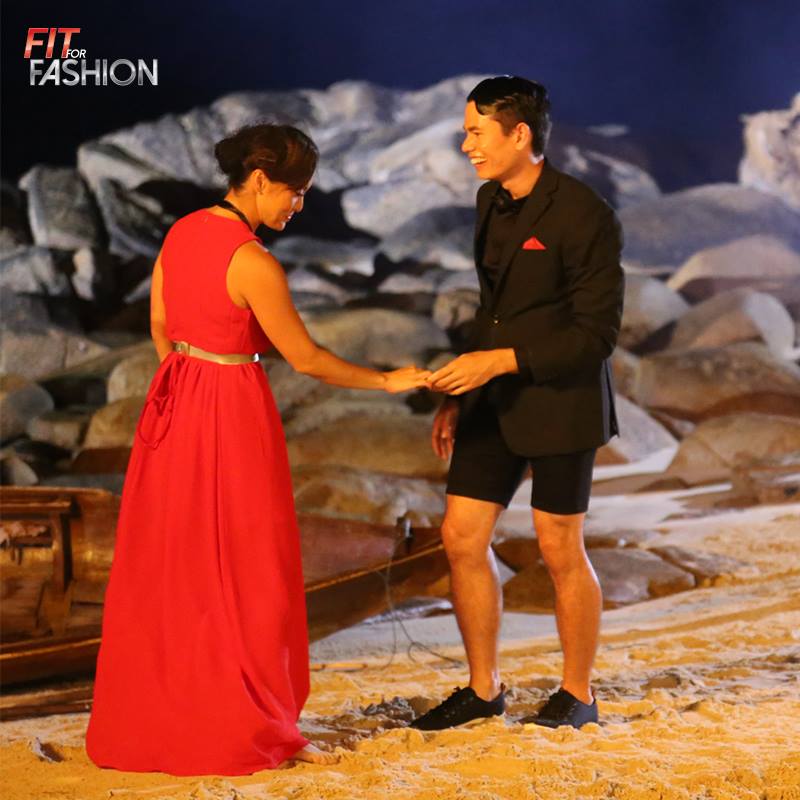 In a surprising double elimination, both Attila and Lookpong were asked to leave.
Episode 5 – Nobody was eliminated
Contestants are seeing marked improvements in their fitness and some like Sam who lost 6kg are shaping up nicely. However, tension in the house soars as Cika and Deena clash.
Split into two teams of four now – Jackie, Kyle, Vladimir and Cika in the Yellow Team, with Jess, Sam, Marlon and Deena in the Red Team – they had to rescue a locked treasure chest from the waters. This treasure chest contains letters from their loved ones, whom they have been missing terribly.
Although the Yellow Team got their chest to shore first, they were unable to unlock it because of a jammed lock. Thus, it was the Red Team who won and they teared as they read their precious letters from home.
For the fashion challenge, contestants were brought to a fishing village and tasked to organise their own photoshoots with the local kids. This proved to be challenging for some, like Vladimir, who were unable to form a bond with the kids.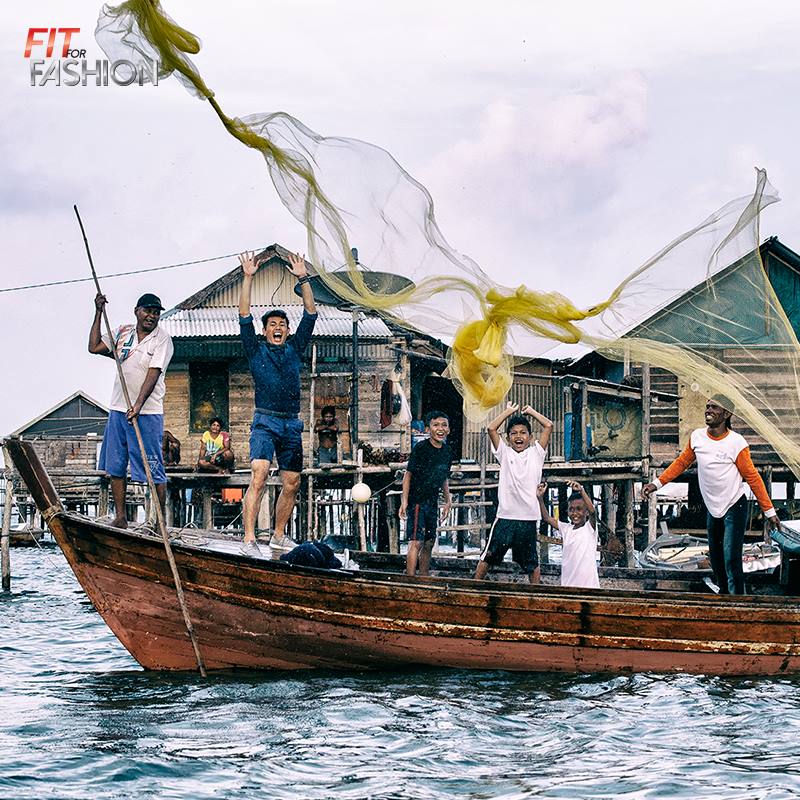 Cika and Vladimir were brought to the axe, but in a pleasant twist of things, this was a non-elimination round and nobody goes home.
Episode 6 – Deena was eliminated
The remaining contestants are taken to a field with physical obstacles, where they have to stay on their toes as a plane drops flour bombs onto the sections that they need to complete. The winner of each round then has to take a photo with Louise before they go to the next phase.
It is the first individual challenge and surprisingly, the toned Kyle struggled and finished last. Vladimir managed to beat strong competitor Jackie to take the win.
Contestants then had to do a makeover; to the delight of some, but making others like Kyle upset because he had to have his hair cut short.
In fashion, contestants had to maintain their composure as buckets of paint are thrown at them during the shoot.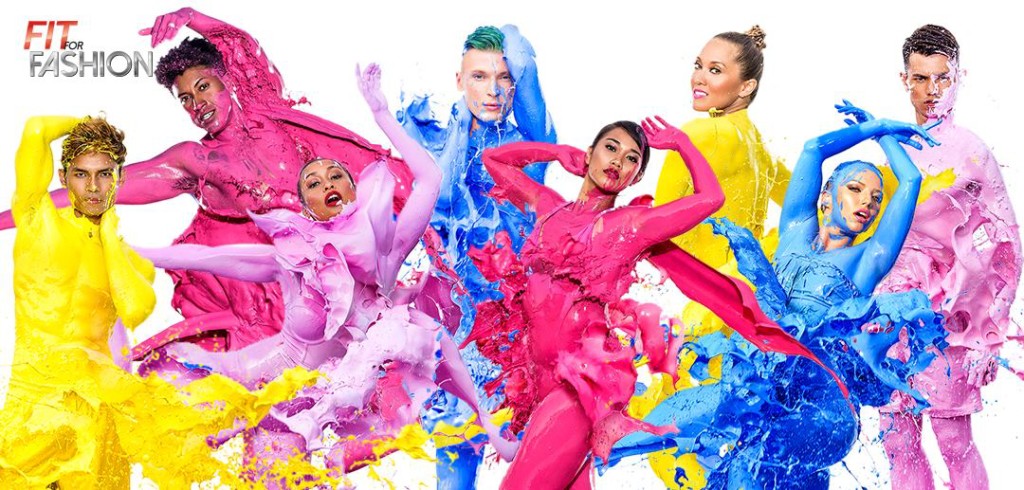 At the judges' panel, it came down to Deena and Sam. Deena's weak mental strength showed this week and she was asked to leave the competition.
While the contestants are not competing in the fitness or fashion challenges, they are busy being pushed hard in the gym by Mitch and Christine. You can also access the programme for yourself to follow in the CustomFit app.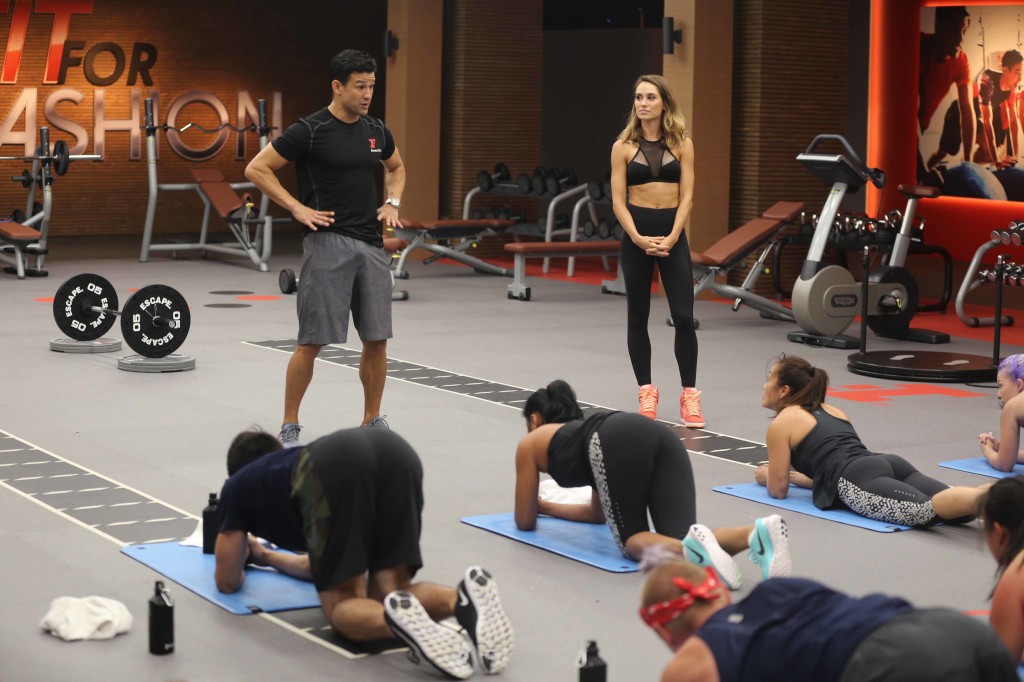 Only four more episodes to go and it is getting very exciting! The contestants are getting tired, some are missing home, some are losing motivation, but the eyes are still on the prize. Singapore-based Marlon and Jess are still in the competition so keep rooting for them too!
More at http://fitforfashion.tv.
*This was brought to you by Fitness First