I finally experienced the white Christmas I've been dreaming of. This year, we decided to head to Niseko for a winter holiday and some snowboarding! Travelling at this time of the year is pricey (plus we booked only a month before) but it was worth the trip anyway – after all, we worked our asses off to earn this holiday!
Our journey to Niseko was quite a torturous one – we travelled for about 18 hours before we got to the resort. We flew to Sapporo's new Chitose International Airport via Seoul, so it was a six-hour flight followed by a two-hour flight. However, we got delayed at Seoul for TWO HOURS due to snow removal of the aircraft.
The bus ride from the new Chitose International Airport to Niseko was about three hours, but because we were the last to be dropped off after the Hokkaido Resort Liner made its rounds to the different places to drop off the other holidayers, we sat in the bus for four hours. By the time we checked in, I think blisters almost formed on our butts! Kudos to the bus driver for making it out in the dark up the snowy mountains though!
We put up at Niseko Northern Annupuri (at a far end of Niseko) because the rest of the popular resorts and hotels were full. While the rooms were small and food options limited, we appreciated the quiet of the place. We took the shuttle bus out to Hirafu to eat and the crowds at the ski area were just… overwhelming.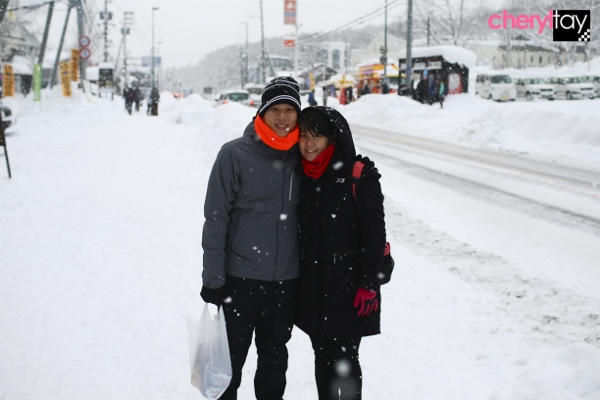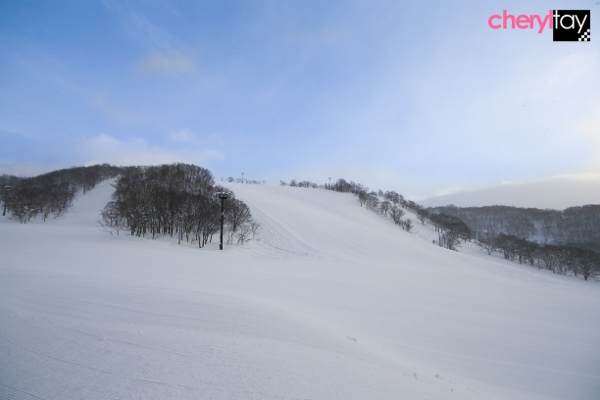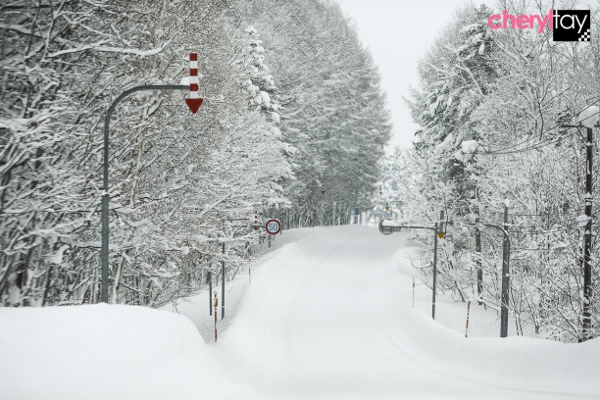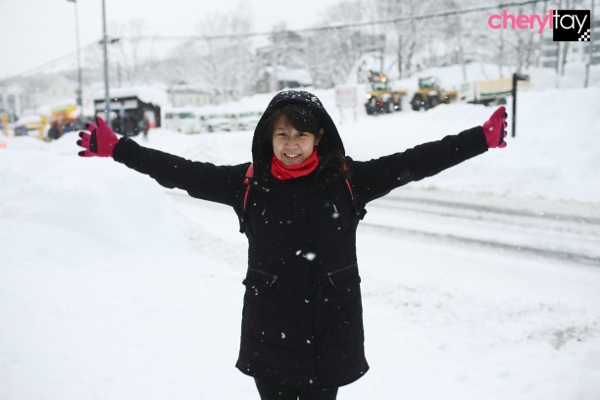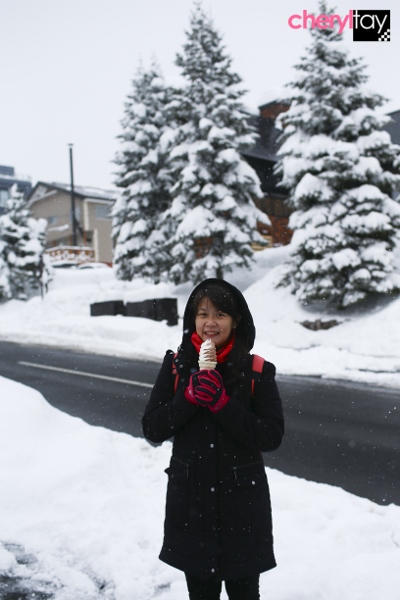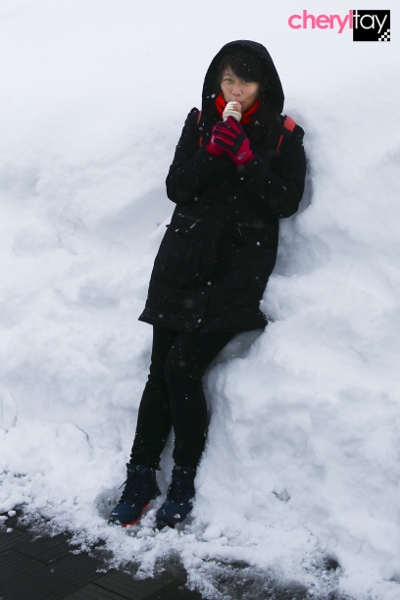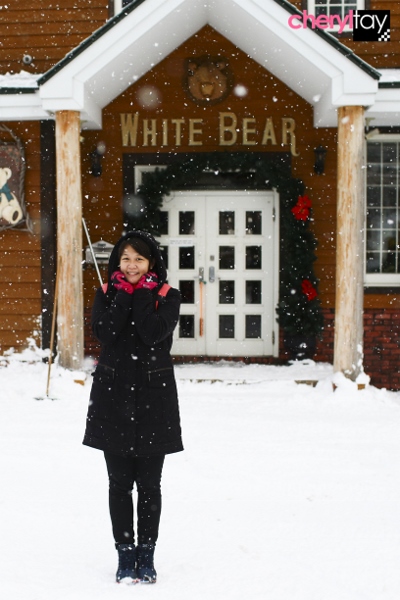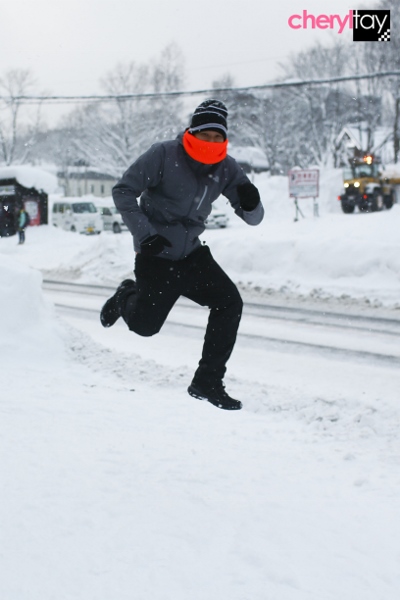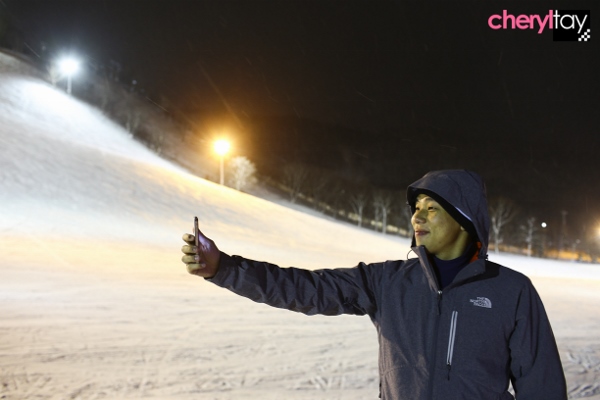 Snowboarding @Annapuri
For the two full days we were at Niseko, we took private snowboarding lessons (two hours each time) in the night (5-7pm) after the sun set. As it was my first time snowboarding, I preferred to learn in a less crowded area. It really did help and I made sure I was padded up proper (double ski pants in pic below) so it wouldn't be too cold. Besides, it was cheaper to learn in the night, heehee (194,000 yen for two compared to 270,000 yen in the day).
We had a really good instructor (Manabu-san) who spoke limited English but he knew how to teach us the right techniques, thus we picked it up quite fast. I don't skateboard, wakeboard or surf, so this is very new to me. My dear boy has prior snowboarding experience so he got it quicker than I did, only needing to refresh the techniques a little. He was zooming down the slopes and waiting for me at the bottom while I kept falling.
The second lesson was a lot easier and I could go down the slopes on heelside without falling. I still need to master better direction control though – my shoulders and hip coordination a bit off ah. I was beginning to feel good about myself and even holding out the GoPro while going down the slopes… until the instructor taught us toeside. It was another round of falling over and landing on my butt a lot, giving the boy much to laugh about.
That was it – we only had those two lessons and by the time we were done we were too tired and hungry to go on by ourselves. This trip was more of an introductory trip for us and we wanted to explore the rest of Niseko as well. In future we will definitely come back and do nothing but ride the entire day.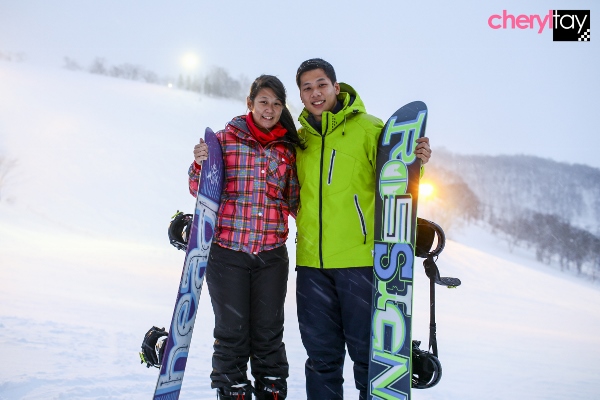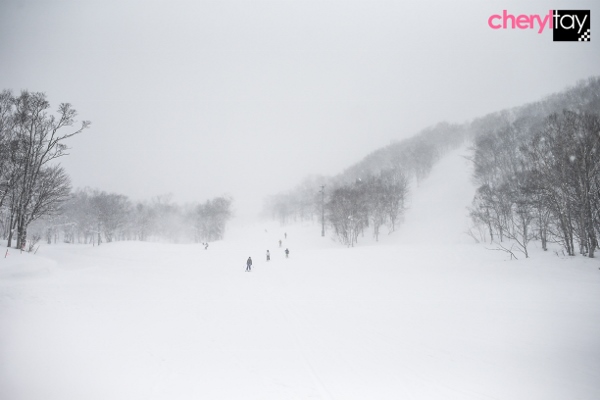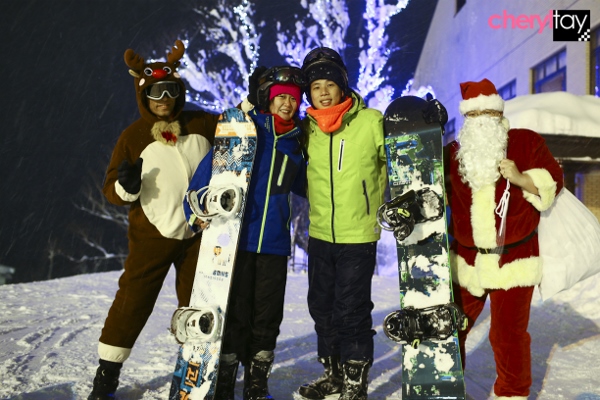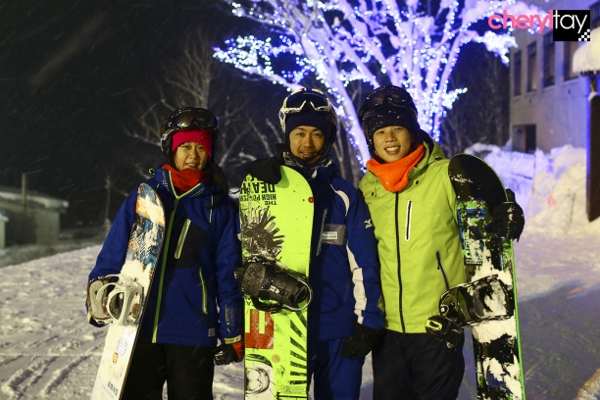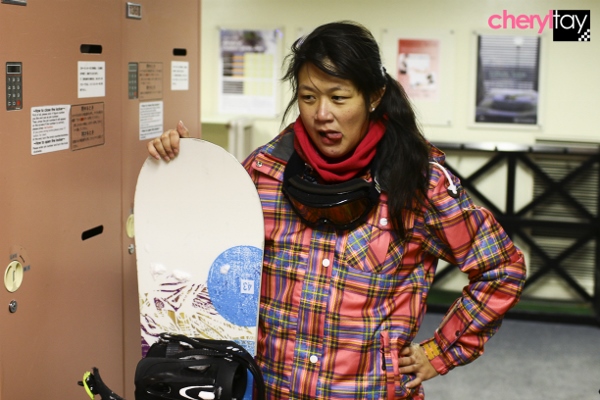 Barmoon & Otsukisama @Hirafu
Getting around Niseko was convenient as there were shuttle buses moving around the various key areas. We liked Hirafu the most, for its large variety of shops and eateries. We also found this little ramen shop that we went back to the next day. How did we discover it? It was lunchtime and most places were so crowded, with many skiiers and snowboarders taking breaks. We didn't want to stand in a queue for too long so we walked away from the popular spots and chanced upon these black and red flags shouting "RAMEN!" in our faces.
The food was amazing and we ordered two rounds of gyoza on both days. The kitchen tucked in a corner on the first floor of this bar called Barmoon. Your orders are cooked on the spot in front of you – I would consider this homecooked – and they weren't too expensive. 1,000 yen for a bowl of ramen. MUST TRY their gyoza and fried rice ok!
Where is this street? At the main Hirafu intersection, you will see this shop called beats by Rhythm. Walk in that street (with beats to your right and you will see the first picture below.
There are pretty good restaurants at Hirafu, many of which open for dinner only and reservations must be made. We didn't get to try any this time as we chose to ride at night; next time for sure!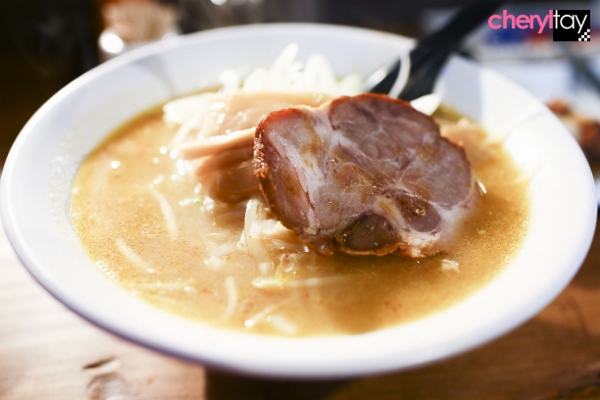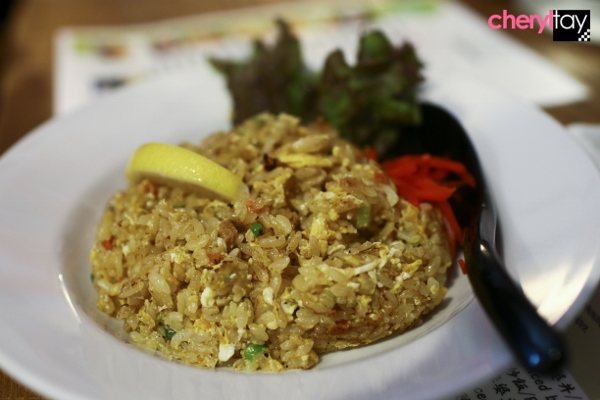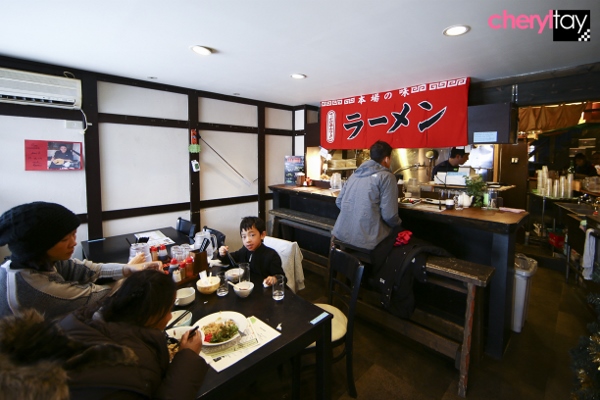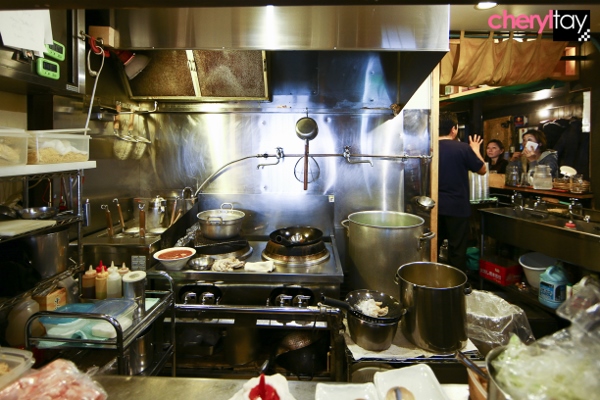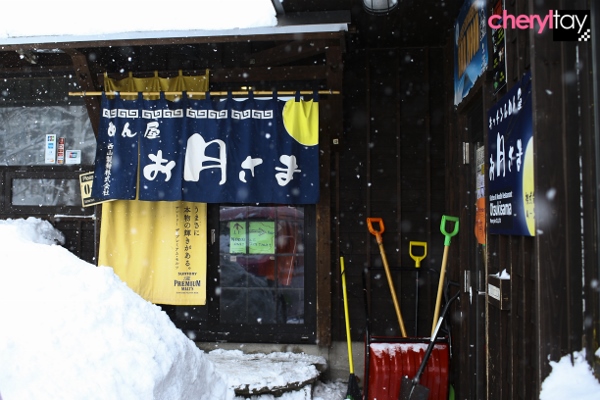 I really don't like to go home after a nice holiday like this, but life goes on and we will continue to work hard for more of these hard-earned well-deserved trips! I hope you guys had a good Christmas too:)