I got my makeup done, complete with falsies; I dusted the specks off my strappy heels and I slipped into my favourite all-occasion black dress. What am I dressing up to the nines for again? I asked myself as I stared in the mirror, nearly unable to recognise that woman looking back at me. That blind date; yes, the arranged date by Lunch Actually.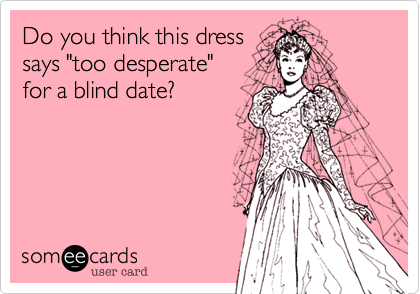 It sounded harmless to go through the entire experience of finding me a match, but I certainly did not expect to feel the slightest of butterflies in my stomach. I am cool and confident by nature, but at the same time, who doesn't want to leave the right impressions? I wasn't nervous, maybe a little excited, because I enjoy challenges and thrills of the unknown – sometimes.
Besides, I was pretty darn sure J had searched me on Google. Why the heck did he do that for?! What if he thinks I'm too cool? What if he feels maybe I'm not his type?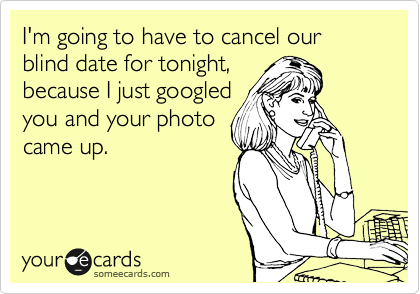 How difficult can it be to search for keywords 'cheryl motorsports blogger'? No last names are shared when the dating consultant pitches the respective profiles to both parties, but really, how many bloggers out there in Singapore are called Cheryl and write about sports/motorsports?
Don't be late, first impressions count, dress up please, don't talk about exes, talk about things you are passionate about so you will glow – these were some of the tips that my consultant shared prior to the date.
I really wished I could have turned up in my usual tank top, gym shorts and slippers – sans makeup – but I'm a woman of my word so I made the effort. I even arrived on time, despite the heavy downpour that nearly ruined my carefully-ironed hair.
One last check in the car reflection, one last spray of perfume, one deep breath and let's rock and roll. Maybe we should blindfold ourselves or have paper bags over our head, I thought to myself as I walked to the restaurant. That way, you will get a better assessment of the character without being influenced by the looks.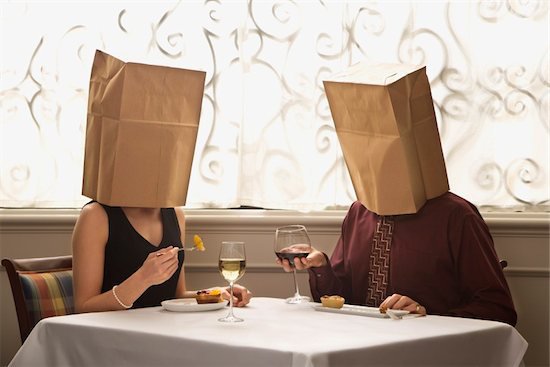 "Yes I have a reservation under J&C", I suddenly saw myself telling the restaurant manager. Ah, he seemed to know, as a flicker of expression consumed his face and he proceeded to lead me to the table. This is it; I have no idea how he looks like; I hope I don't trip and fall on my face; I have to watch the expletives; thoughts ran through my mind as I made The Walk.
I see a guy in a white shirt and black pants; safe, I thought to myself. He looked up as I approached the table and stood up to welcome me, "Hi," we said at the same time. I flashed my brightest smile and took his chilly hand into a handshake, before trying to settle down into the circular bench in my short dress without showing off more than I should be.
I did a quick scan from his hair to his face to his shoes, as J launched into conversation, while I reached for the menu. Can we just order? I'm damn hungry la. He seemed more interested in chatting than in eating, although he said he has not eaten since I-can't-remember-what-time-he-mentioned.
We finally got around to ordering food and the conversation flowed better once I got food in. I also observed how J took food for me and made sure I had some of everything we ordered. The conversation continued to flow smoothly, gracing topics of career, personal interests, life values, academic pursuits and 101 reasons why J went to a dating agency to find love. (Oh yes, he did search on Google for me and also asked his friends if they knew of me.)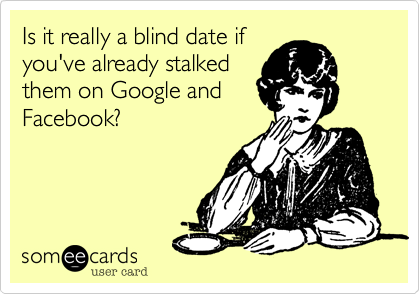 You know how they often say time passes quickly in good company? We ended up being the last to leave the restaurant, that the bill had to be sent to us. "Should we go Dutch?" I asked after seeing the bill. "Sure", he replied instantly as I passed him a $50-dollar note which he took after paying with his card. (I think it's because we chatted about females and financial independence.)
He was due for grandma duties in an hour, so we spent the rest of the time strutting around aimlessly along Orchard Road just keeping up the extended conversation. My heels were biting into my last toes, but I persevered, to prove that heels can't get me down. J was a gentleman though, holding the small of my back when crossing the road and pulling me closer in times of an oncoming car.
Oops, grandma calls, so he graciously walks me to my car and smoothly passes me his phone to ask for my number. I keyed it in and he gave me a missed call so I had his too. Time to end the night and I dropped him off at his car at another mall. I'll see you again? he said, extending his hand to me before he got out of the car. I smiled.
[Read here about how Lunch Actually works and stand a chance to win a complimentary blind date package.]
*This blind date was made possible by Lunch Actually but all opinions expressed are the writer's own.