As part of its commemoration for Singapore's 50th birthday (SG50), free messaging app Viber now has four localised sticker packs that include interesting Singaporean content close to our hearts.
Being a global company, I think it's great that Viber is investing resources and taking the effort to provide localised content for its users. This helps users relate to the app better, with stickers of familiar local icons and phrases. At the same time, these localised sticker packs also give visitors a glimpse into our culture.
Singapore Lah was the first Singapore localised sticker pack released in February, featuring over 50 unique stickers that reflected Singapore's vibrant multicultural society.
Then Viber released another two localised sticker packs that reflects Singapore culture, featuring things like popular Singlish expressions and Singaporean slang.
Singapore Shiok! is a showcase of a typical day in the Lion City, with stickers that relate to every day life here, such as commuting in the MRT or looking for a taxi – common problems we face!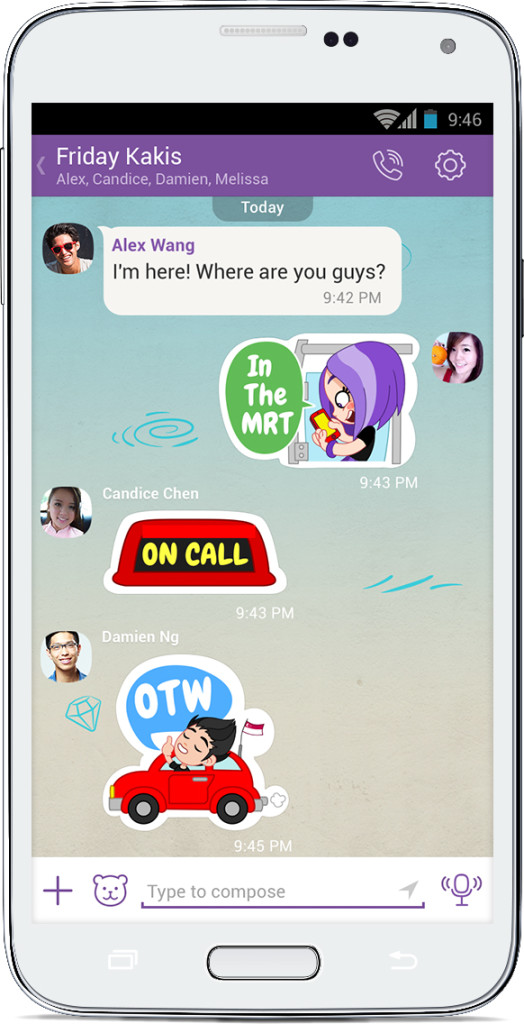 I also like how this pack has some of our commonly used Singlish phrases like Paiseh (to mean embarrassed in Hokkien), Chio Bu (to mean pretty girl in Hokkien), Simi (to mean what in Hokkien), Buay Tahan (to mean cannot take it in Hokkien) and Bojio (to mean never ask me along in Hokkien).
Fun in Singapore, as the name suggests, consists of iconic landmarks like Marina Bay Sands, popular places such as Orchard Road and activities you can do in Singapore. For example, there are stickers for cycling at East Coast Park or attending a concert at Botanic Gardens.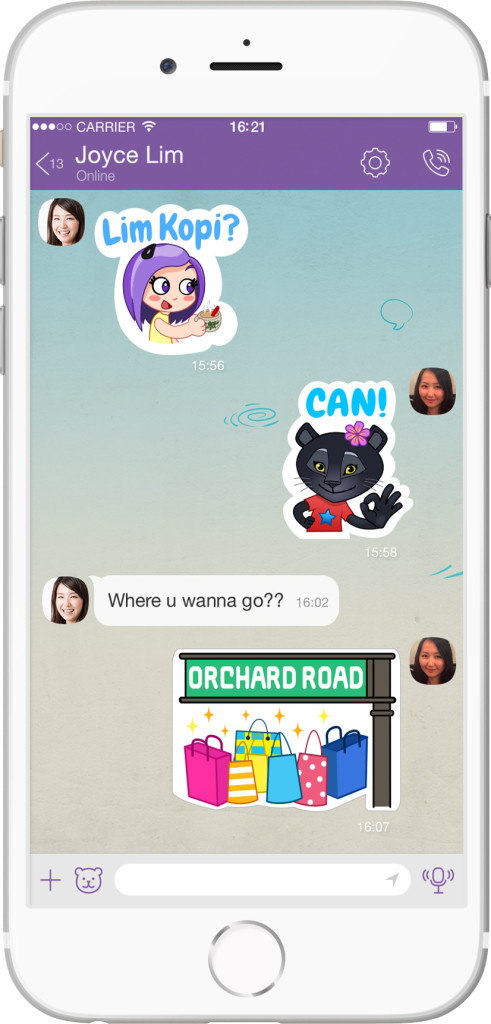 The sticker packs are designed by a Singaporean creative agency and are actually localised versions of the Viber family characters. For example, Singapore Lah features Violet LegCat DJ, Singapore Shiok features Freddie, Eve and Rocco, and Fun in Singapore has Blue, Mayo, Blue, Yango and its green bird.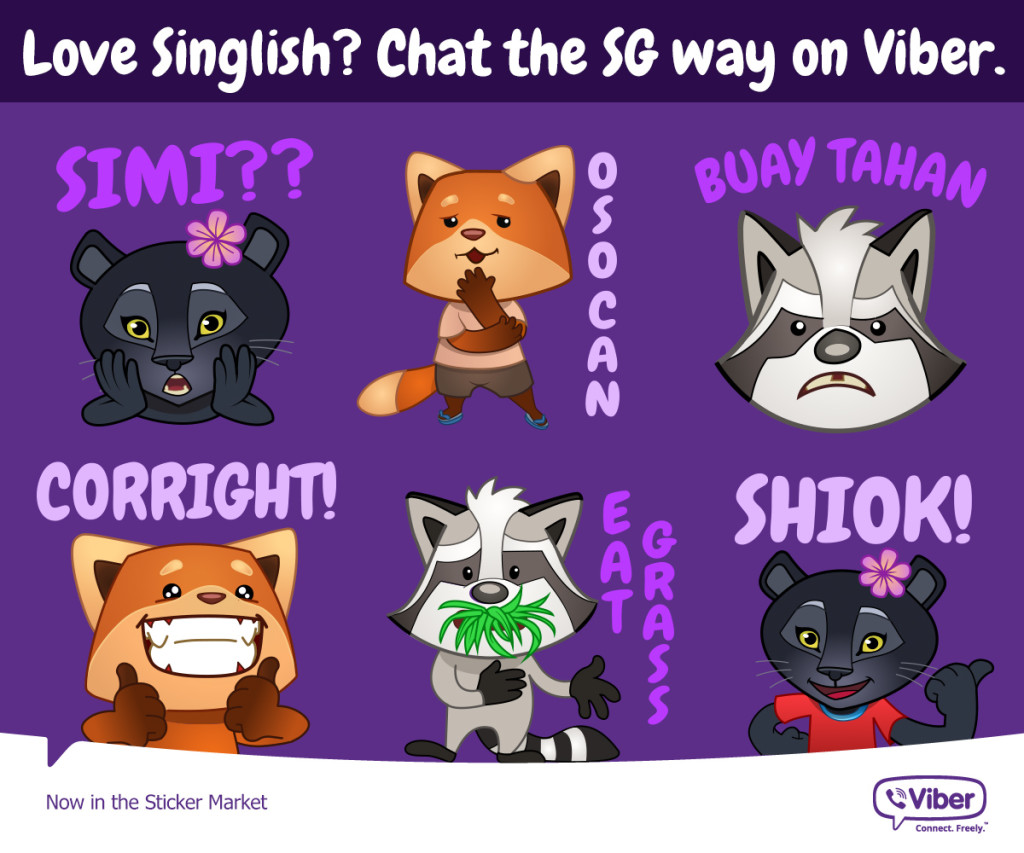 The latest localised sticker pack from Viber is Singapore #Hashtag, which has all the possible Singlish expressions you can think of and use, like #cancan, #shiok, #sian, #chope and #catchnoball.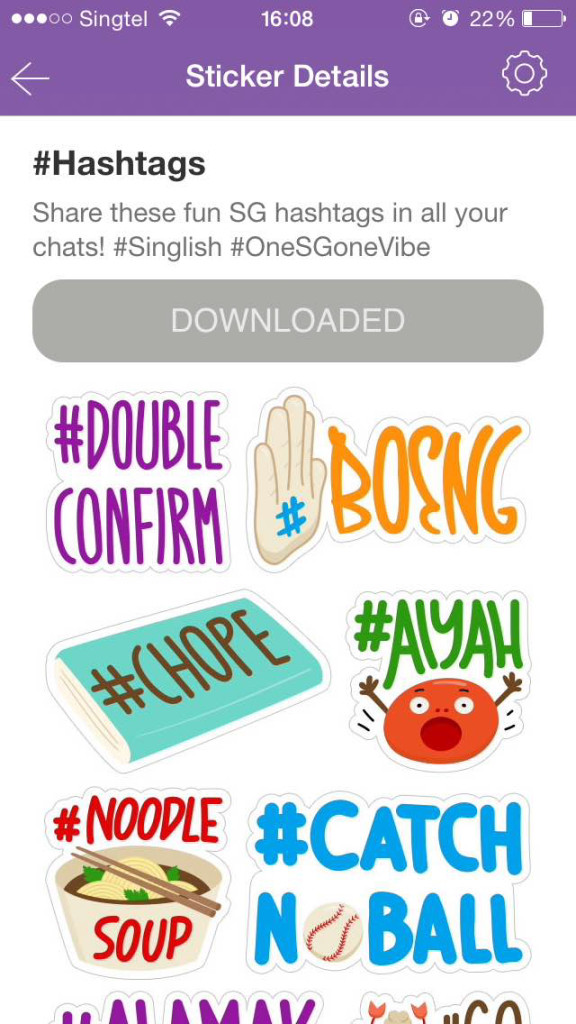 I personally like using stickers in my chats because it makes the conversation more fun and it helps to illustrate the points. In fact, you can even hold an entire conversation with solely the use of these stickers only. Also, I find it cute that Viber created its characters in a local context.
The best thing of all? These Singapore localised sticker packs are available for free at the Viber Sticker Market.
#ViberSGstickers
*This was brought to you by Viber.