Taking care of your car requires effort, just like how you are responsible towards your children or your pets. Besides just washing your car and sending it for vacuums regularly, one way to keep your car in top condition is to arrange for grooming sessions with automotive detailers such as EA Detailer.
Auto detailing refers to extremely thorough cleaning, polishing and waxing of a car, both inside and out, to produce showroom level of detail. Getting it cleaned and groomed properly takes time, thus be prepared to go without your car for at least half a day or more.
Fret not, EA Detailer has prepared a thoughtful driver service that will send you to your next destination, as well as pick you up at your last location to bring you back to the workshop.
What exactly goes on during the six hours that your car is with them?
1) Customer registration
A reserved parking lot awaits you, before you fill out a form with your personal details and vehicle information.
2) Assessment of vehicle
While you are filling out the forms, your vehicle is being assessed for any existing dents and scratches. These will be brought to your attention and advice will be given on how to remove some of the deeper ones.
Next, the elcometer is used to inspect your paintwork – to check for thickness and brightness – to identify any prior respray work performed on your car.
3) Interior cleaning
There are three stages involved here:
This 30-minute process involves fogging up your entire car to get rid of pests, especially cockroaches. During this process, the car is filled up with the fumes with the doors shut tight, so as to suffocate and kill any pests within your car.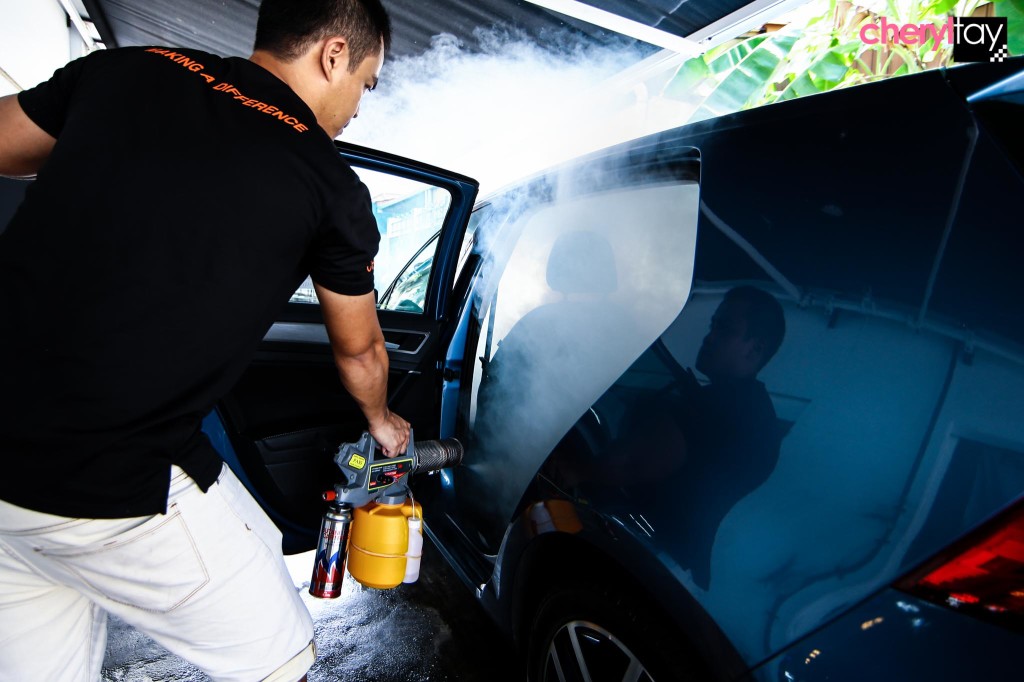 The chemicals used in this biofumigation are 100% safe as they are biodegradable, digestible and extracted from plants. This is important for children who eat in the car, as they might pick up food that they drop onto the seats. No unpleasant smell is left in the car and this effect will keep pests out for two to three months.
EA Detailer uses disinfectants certified by the Singapore General Hospital – such as Magma Legionella-X – to sanitise the leather seats of the car. These disinfectants are preventive against Salmonella, H5N1 and hand-foot-mouth disease too.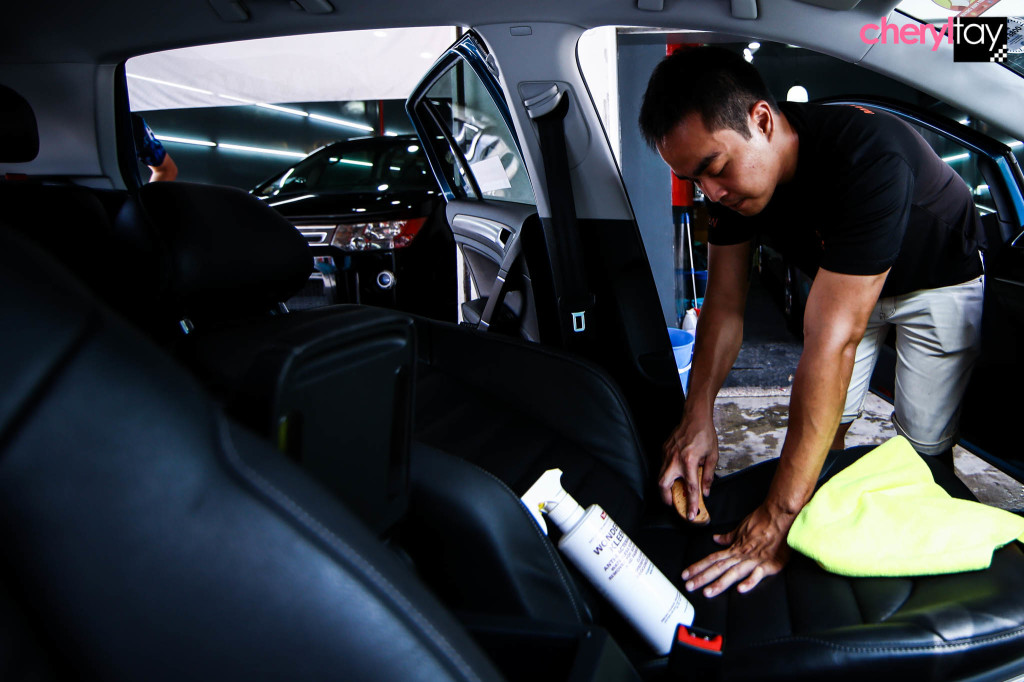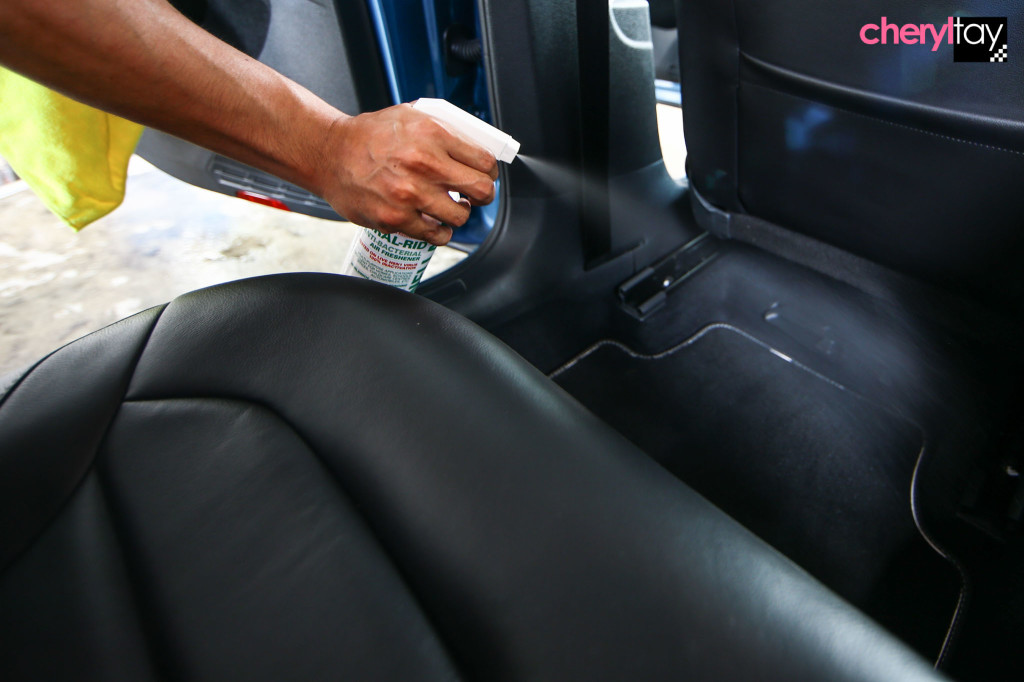 The leather seats of the vehicle are then conditioned with less oil-based leather care, to bring out the shine in them without the greasy feel. The dashboard is also treated.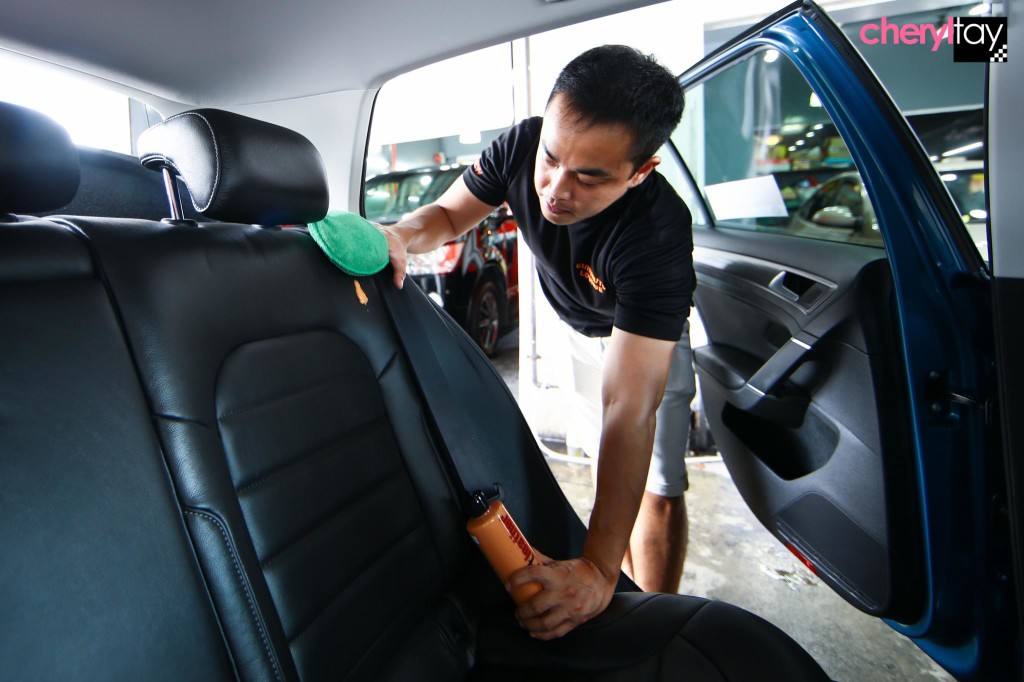 To prevent the air within your vehicle from going stale, your cabin is treated and purified with the Promed generator (that emits O3 sterilising agent) for 15 to 20 minutes. This process helps to de-moist the car and removes bacteria. No chemical solutions are used and the air-conditioning system is cleaned too.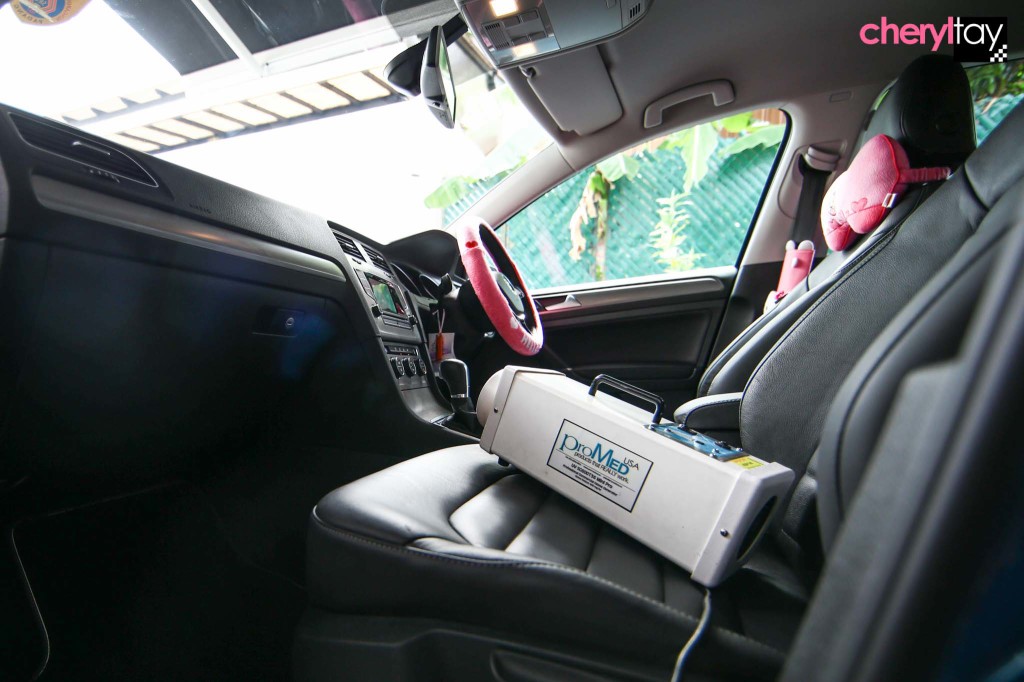 4) Exterior polishing
There are also three stages to polishing the exterior:
This is the standard foam wash to clean all the dirt and grime off your car.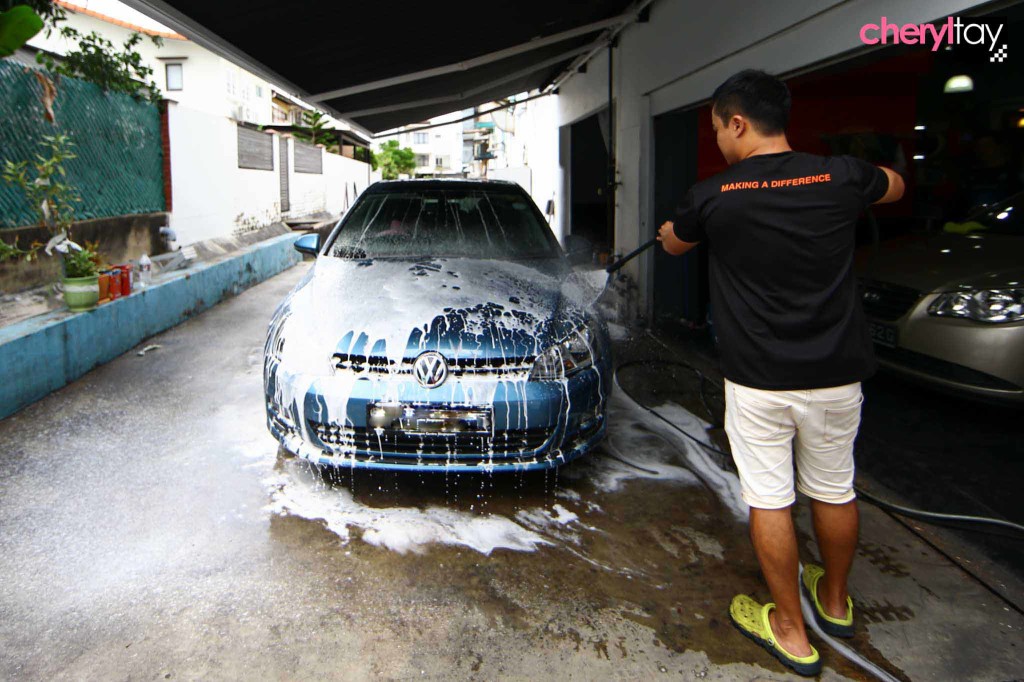 A clay bar is used to clean the vehicle next, removing impurities and tiny particles in the process.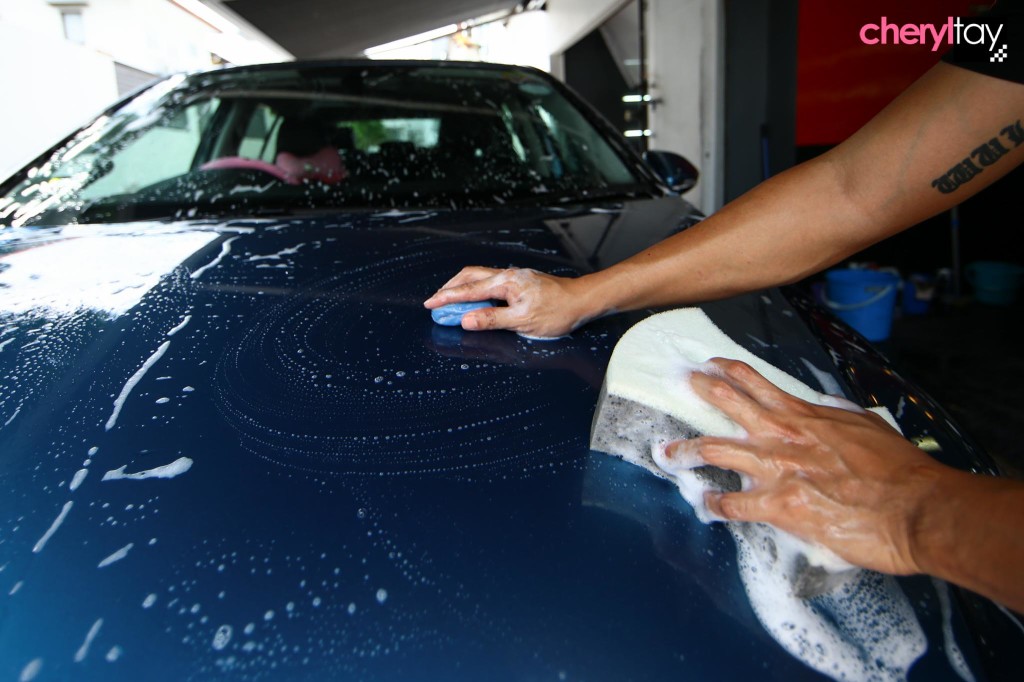 This last step helps to remove causal stubborn particles that cannot be removed by clay, before treating your car with machine buffing.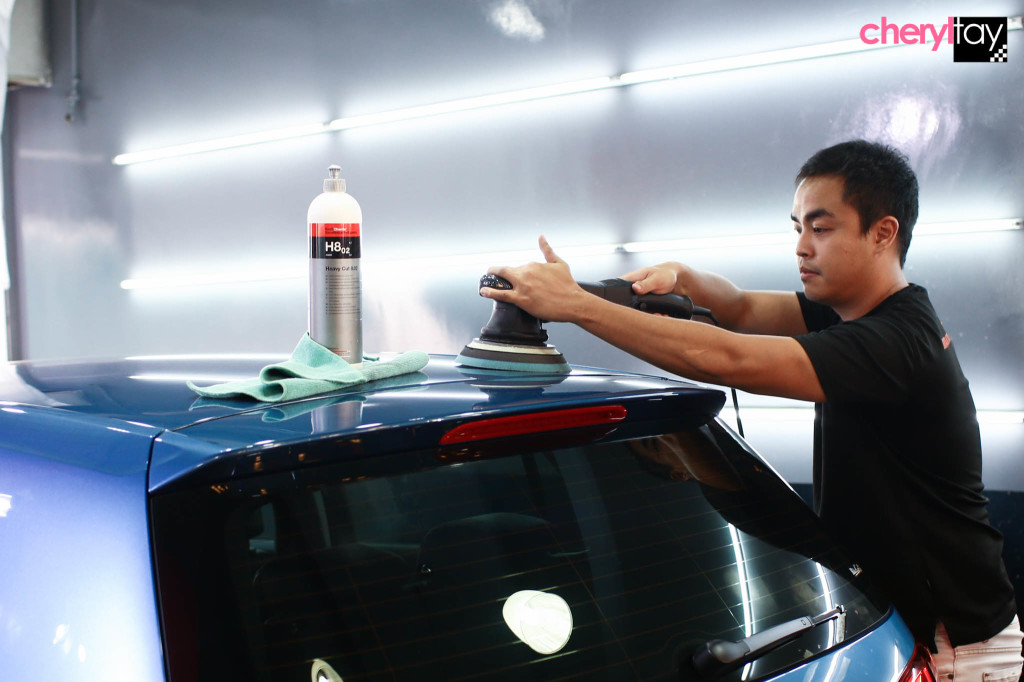 5) Diamondbrite coating
At an additional cost, you can get Diamondbrite Paint Protection Coating applied to your car. Diamondbrite creates a hard, high gloss protective skin that prevents your paint from oxidising and rusting, as well as prevents scratches, swirl marks, rainwater stains and bird shit stains.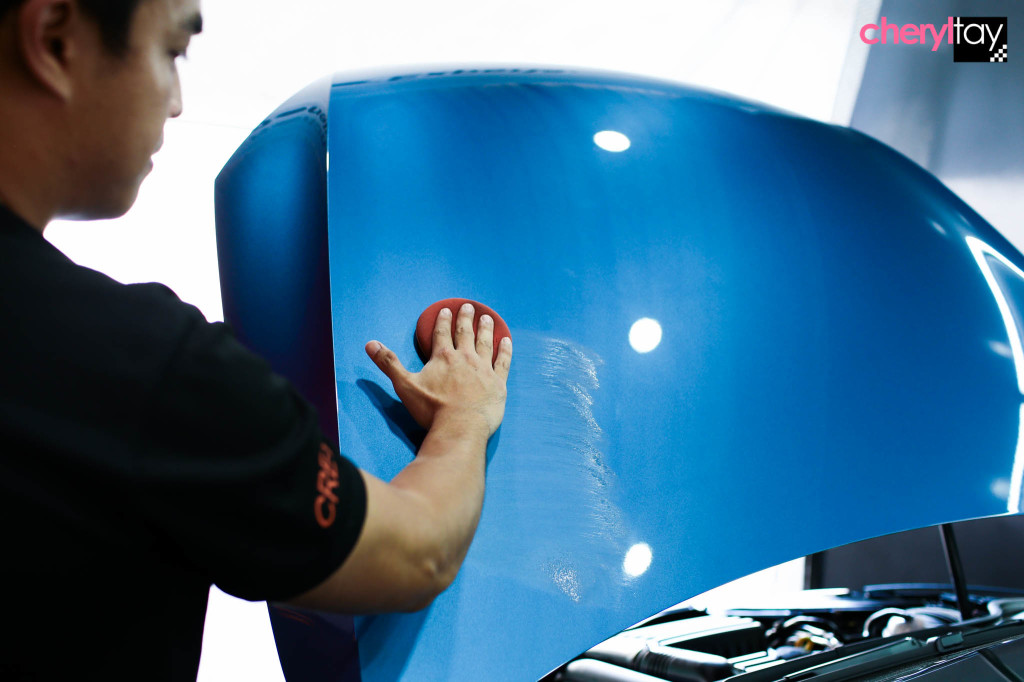 6) Engine bay cleaning
The engine bay is an area you don't see often but it is a very important part of your car as it holds the heart of your car – the engine. Instead of using water or an air hose to clear your engine bay, they use a solution called KochChemie Wheel Cleaner. Hailing from Germany, the KochChemie range consists of high quality cleaning and care products approved by global automotive manufacturers.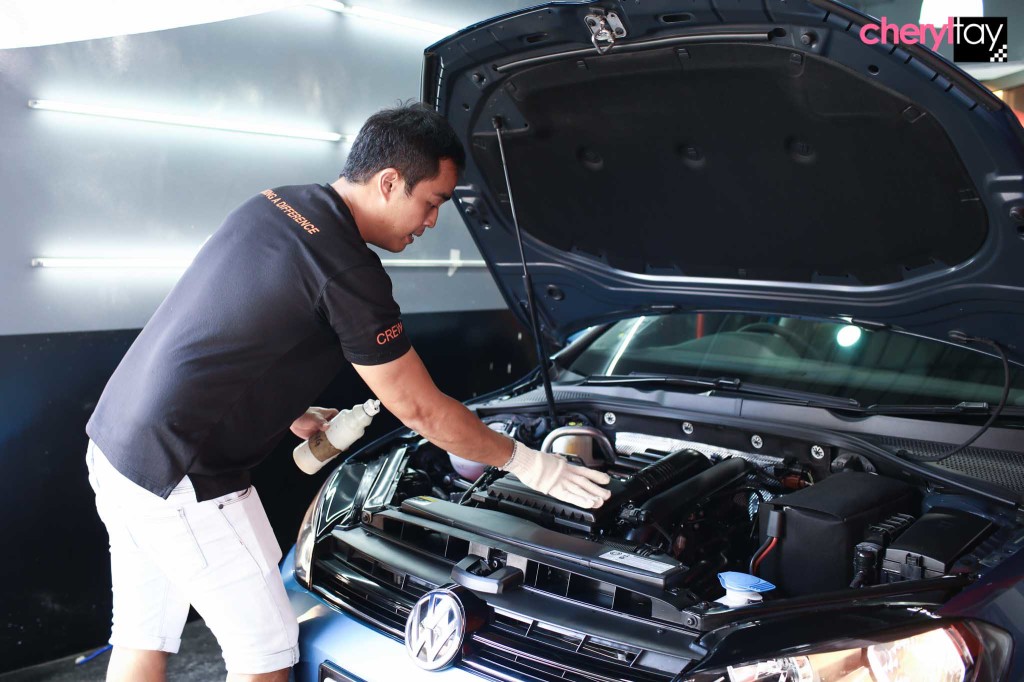 Besides the engine area, every part of your car, including the fuel cap and exhaust and rims polishing, is cleaned thoroughly.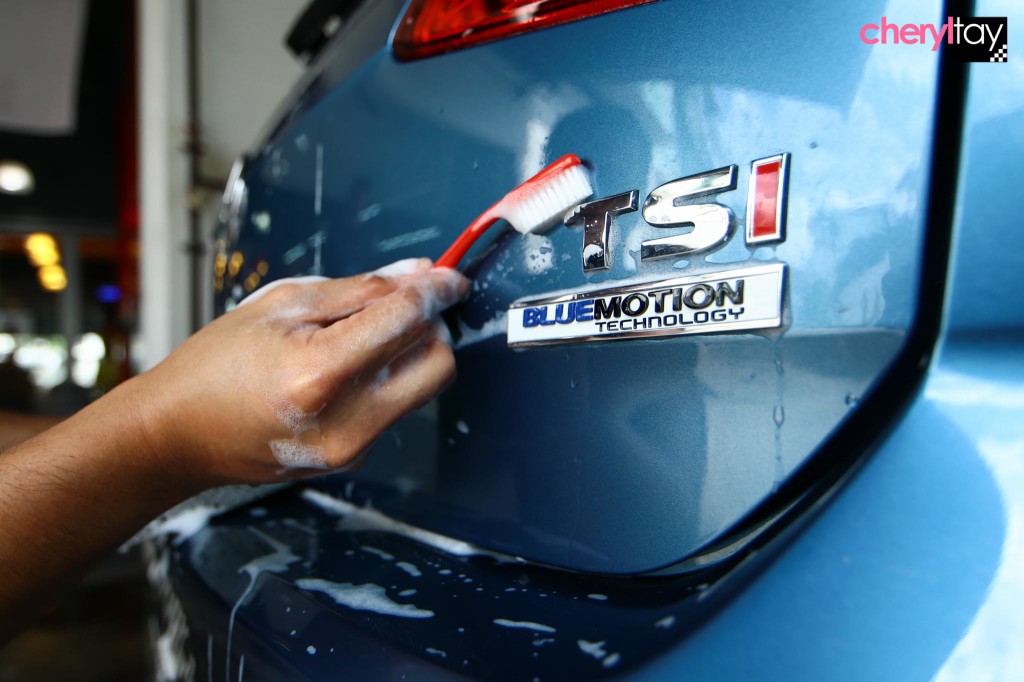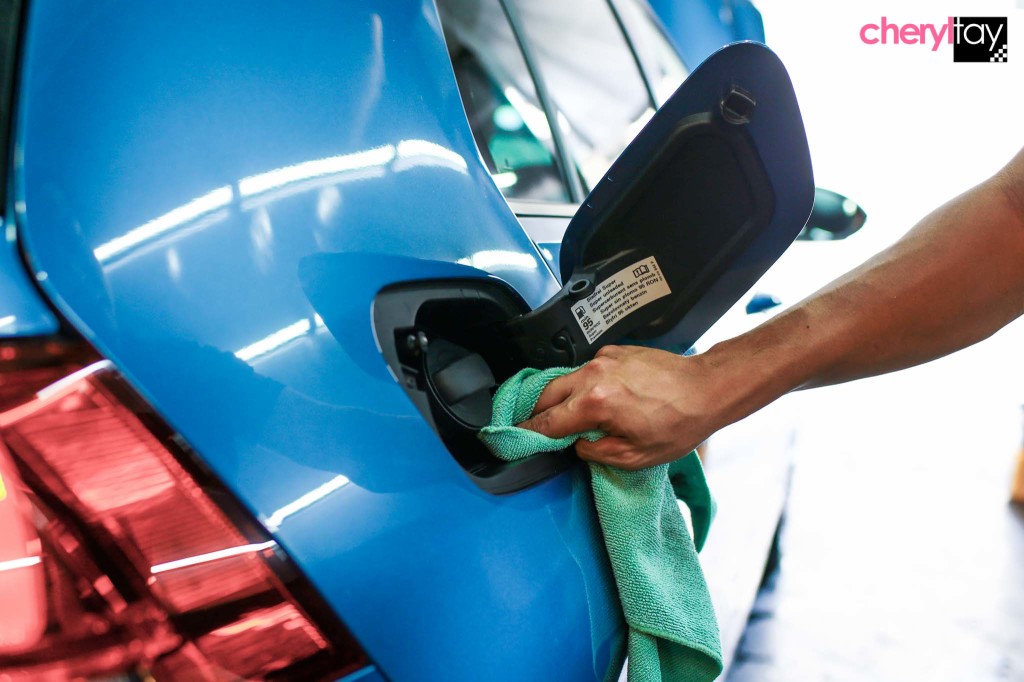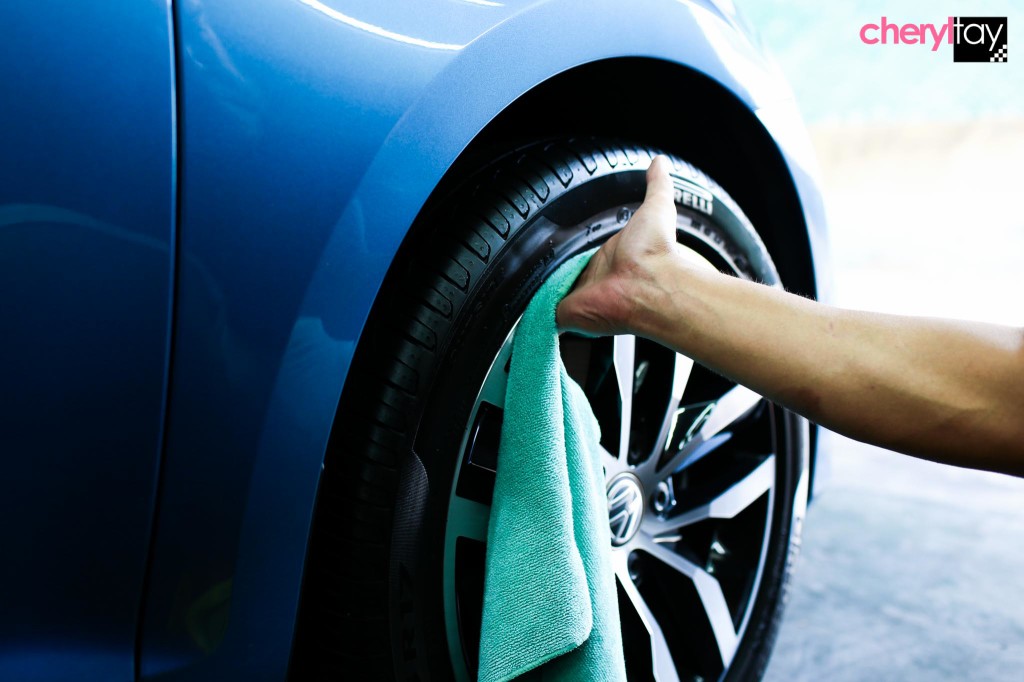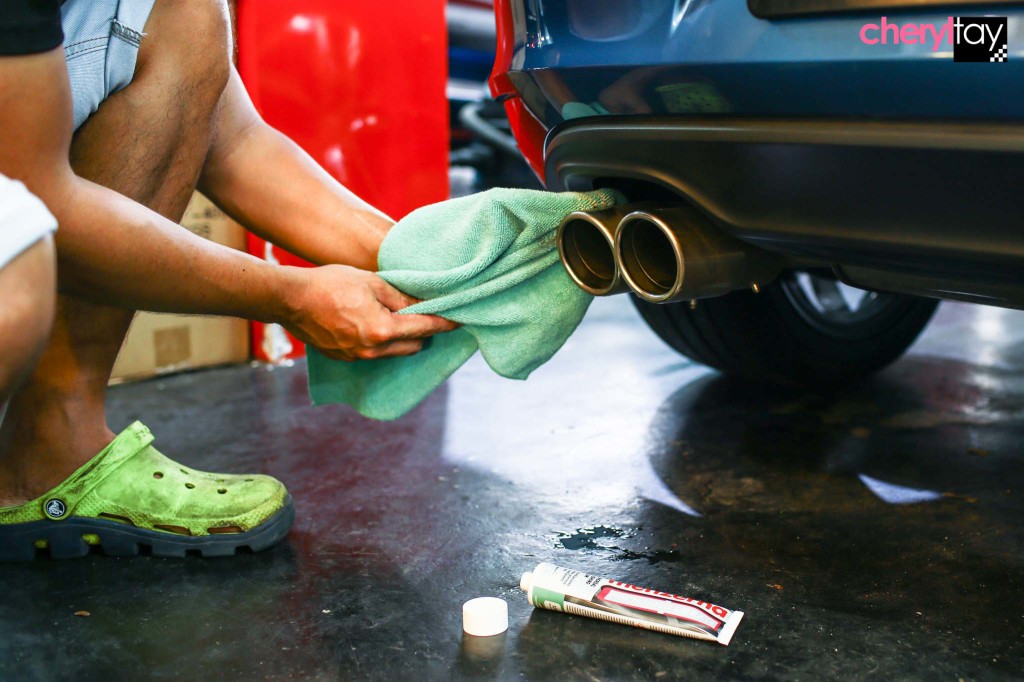 7) Final touchup and handover
A final inspection is conducted in your presence, as they explain the entire lengthy process and the results of your car. At this point, the car is so shiny and clean that you are afraid to dirty it with your fingerprint marks.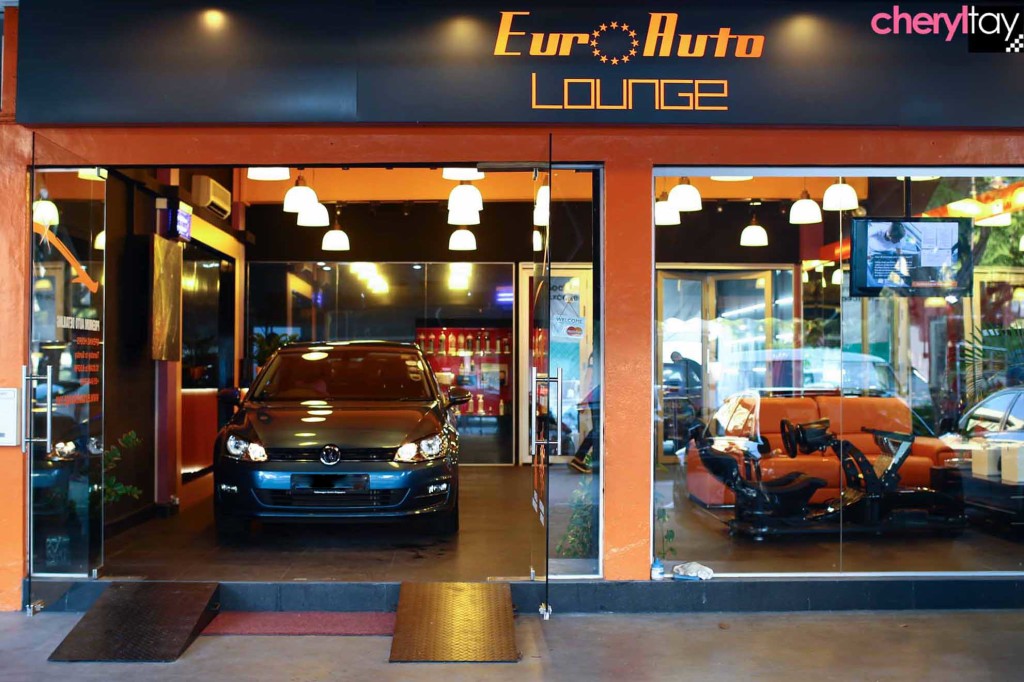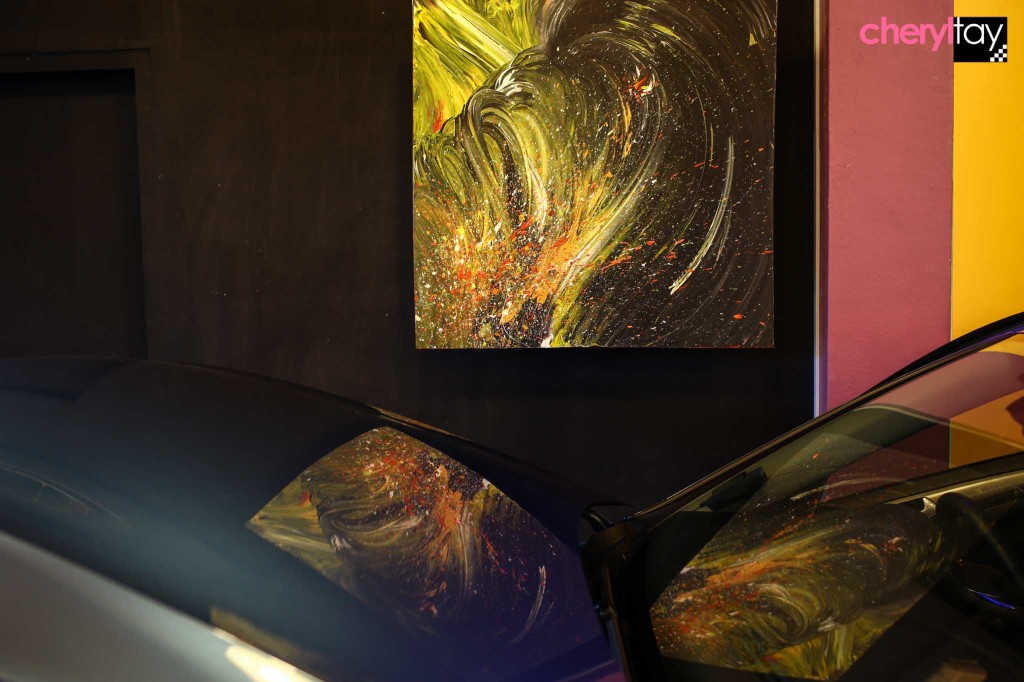 It is important to take care of your car right, like how you keep yourself well-groomed and clean too. If you are interested, EA Detailer are currently having promotions:
1) 45% off 3-Stage Interior at $108 (U.P. $198)
Anti-pest biofumigation
Anti-viral sanitisation
Anti-mould/odour ozonic treatment
Leather treatment
Dashboard treatment
2) 45% off 3-Stage Exterior at $108 (U.P. $198)
3-step compounding
Machine buffing
NanoSealant
Engine bay detailing
Further detailing on door shuts, boot shuts, engine bonnet and fuel cap
Exhaust polishing
Rims polishing
3) Both 3-Stage Exterior and 3-Stage Interior at $198 (U.P. $396)
EA Detailer is located at 51 Jalan Tua Kong, Singapore 457250. More at www.eadetailer.com.
*This is brought to you by EA Detailer.